I've been using deodorant for as long as I can remember. It was one of the very first things that I was taught as I transitioned into a full-on ~dalaga~. Antiperspirants have been part of my everyday hygiene routine since I was in high school. But recently, I read that most conventional antiperspirants contain aluminum, an ingredient that is known to clog the pores.
With this finding, I started to look for alternatives. Enter: natural deodorants. These do not contain aluminum and are made from all-natural ingredients that will treat your armpits with utmost care. Natural deodorants lack the pore-clogging qualities that antiperspirants have. ICYDK, sweat doesn't really cause body odor; it's the bacteria. Natural deos help control the growth of bacteria and in turn, keep B.O. at bay.
I took the chance and used a natural deodorant for two weeks so I can share my experience with other CGs who might be interested in making the switch. Read on to see my "underarm diary."
Current underarm care routine
I use an antiperspirant roll-on made specifically for sensitive skin. I also have my pits waxed every month or so. And this may sound *extra*, but I mask my underarms once a month for deep cleaning and prevention of blackheads from forming.
My chosen natural deodorant: Zenutrients Revitalizing Rosemary Deo Spray Lotion
This natural deodorant features rosemary, a great antioxidant with a refreshing, minty scent. According to their website, the product aims to provide protection and neutralize bad odors. It comes in a lotion-like formula and is contained in a spray bottle for a more efficient application.
Zenutrients Revitalizing Rosemary Deo Spray Lotion 50ml, P208, SM Megamall, Alabang Town Center, TriNoma, see the full list here
Continue reading below ↓
Recommended Videos
Underarm Diary
Day 1
I've only ever used one brand of deodorant ~all my life~ so trying a new one was pretty daunting. I researched (as one should) before making the switch, and it made me feel more praning. I'm naturally sweaty and I was not excited about the fact that I might have to walk around with pit stains for the next two weeks.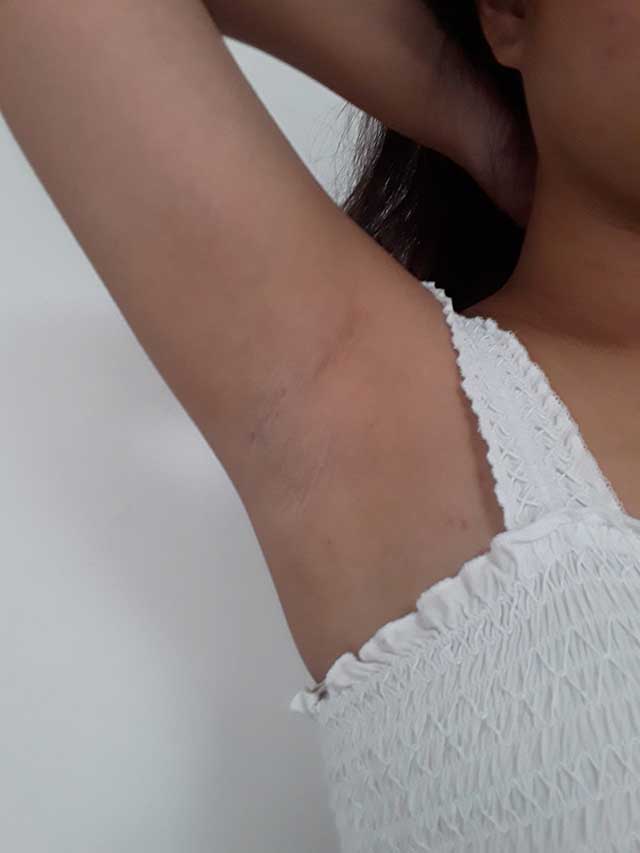 As soon as I sprayed the deodorant lotion on my pits, I knew that it would be different from the deodorants I've used before. First, the smell–I'm so used to having my underarms smelling like ~flowers~, so the minty smell of the rosemary-based deo was quite a change. The consistency was also new because I was used to roll-ons. Plus, the deodorant spray had a liquid formula, so I had to wait for a few minutes for my pits to completely absorb the product.
Thankfully, my underarms didn't smell as bad as I expected them to. Most reviews and experiences I read online said that they experienced bad body odor at first, but I'm glad that I didn't go through the same thing. I was, however, sweatier than usual but it wasn't a big deal. I just reminded myself that perspiration is normal and my body is just trying to keep up with the sudden change in my routine.
Day 5
By now, I've started to get used to sweating. Living in a tropical country means even the slightest move can activate a major sweat-fest. I was able to avoid the pit stains by wearing tank tops and bandeaus all week long. I have never been more grateful that my school doesn't have a dress code. As for the odor, it's still the same and I haven't experienced anything unusual or particularly weird.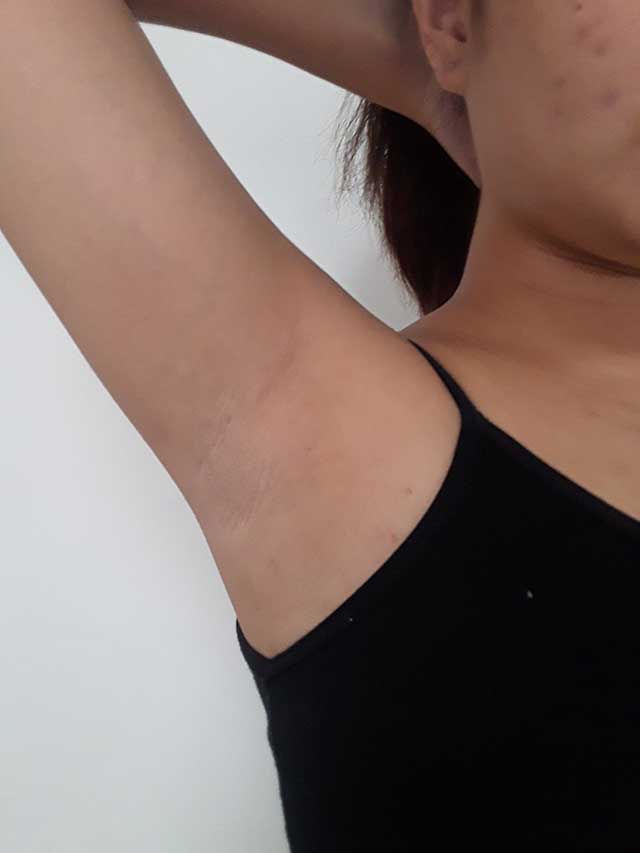 Day 10
I used to apply antiperspirant right before going out the door but now that I have to wait for the Zenutrients Revitalizing Rosemary Deo Spray Lotion to completely dry, I started applying it as soon as I got out of the shower. The sweating has also slightly subsided, but this is not to say that my pits are sweat-free and dry the whole day. My underarms only perspire when it's *really* hot and when I move around (e.g. when I work out or commute).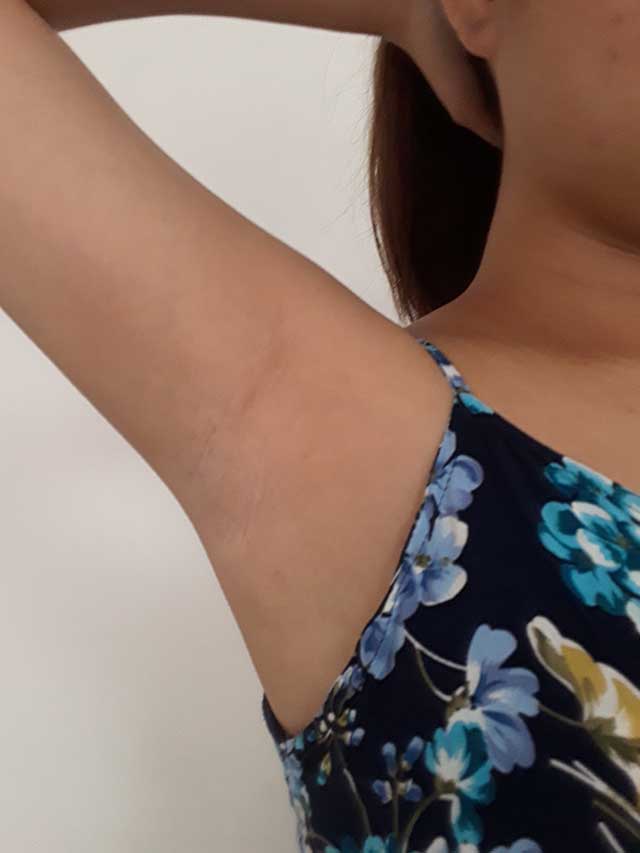 Day 15
The past two weeks went by so fast. I didn't even realize that the challenge was about to end. I noticed that my underarms looked more moisturized than before. I didn't think that switching to a natural deodorant would make a difference skin-wise.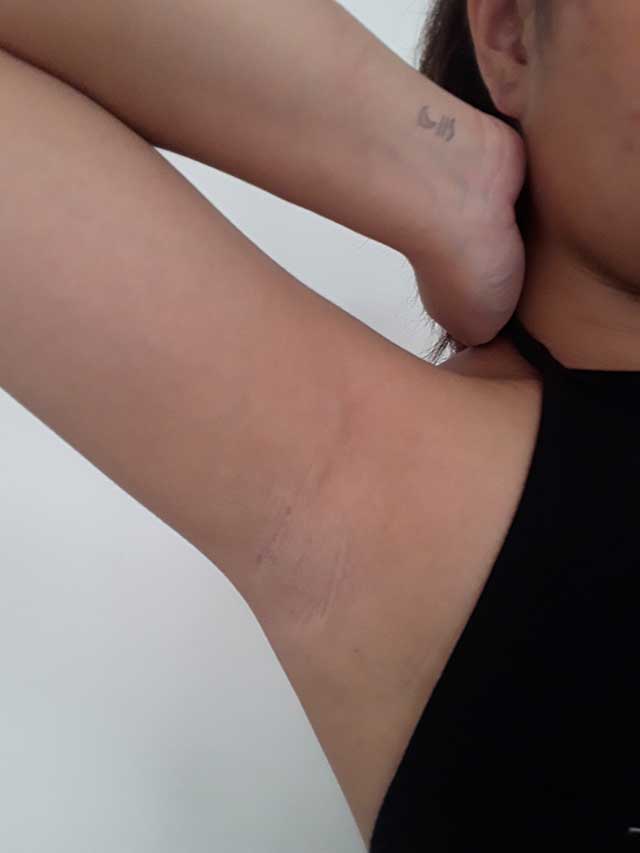 Also, since the natural deodorant has been a part of my routine for the past two weeks, the sweaty side effects have been more manageable. I've learned to plan my outfits according to the weather so I could avoid pit stains.
Will I ever use natural deodorant again?
If I were to rate my natural deodorant experience on a scale from one to five (with five being the highest), I would rate it a 4.5. The switch was super worth it, and it's safe to say that I'm going to continue using the natural deodorant as a part of my everyday routine. The only downside to this would be the sweat but you'll eventually get used to it.
Using an all-natural product on my armpits made me feel like I was paying attention to the things that I apply to my beloved underarms. Deodorant is one of those things that we don't exactly pay much attention to–given that it seems like a small part of our everyday routine. However, this challenge made me realize that we should give as much importance to body care as face care.
Also, I never thought that I would say this but I think the sweating was actually a good thing. Our bodies perspire for a reason: to release heat and regulate our body temperature. We try so hard to avoid perspiration without thinking of the fact that it's our body's way of detoxifying. TBH, we should just let it be. Besides, a little sweat never really hurt anybody. ;)