With people staying more at home in the past two years, the skincare industry has grown exponentially. We've seen an increasing number of skincare products in the market as self-care becomes a necessity. Popular ingredients have emerged and become household names like niacinamide, vitamin C, and snail mucin. And for skincare lovers, trying out different products and ingredients is half the fun!
So, we've rounded up some of the latest product launches especially for you, K-beauty fans! Who knows? You might just find your next holy grail.
New Korean skincare products to try
1. Acwell Licorice pH Balancing Advance Serum 
This newest addition to the Acwell Licorice line contains licorice water and licorice root extracts for brightening dull skin, pine bark extract for hydration, and white eggplant for glowing skin. Licorice has many benefits like acne care, soothing, lightening hyperpigmentation, and brightening properties. This serum has a low pH level of 5.5-7.5 which is great because it's at a level closer to the natural skin's pH. This means that the product will work more effectively on your skin.
For those with sensitive skin, it's alcohol-free and fragrance-free as well so this is a must-try. It's also pregnancy-friendly, so you know that the ingredients are gentle on your skin.
Perfect for you if: You want an all-around serum that takes care of your acne and hyperpigmentation but also minimizes fine lines and hydrates your skin.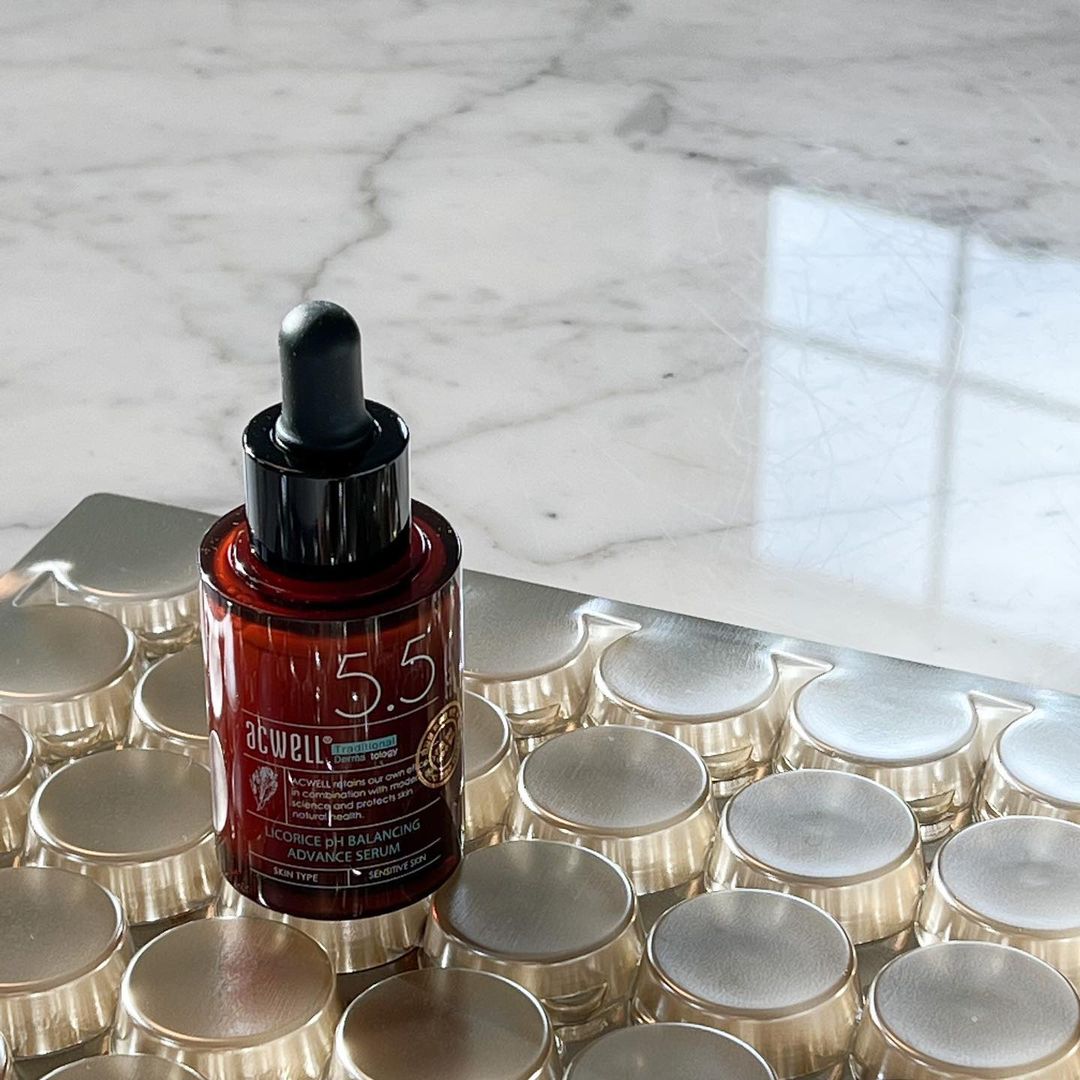 Continue reading below ↓
Recommended Videos
Acwell Licorice pH Balancing Advance Serum, P1,040, Shopee
2. Rovectin Lotus Water Cream  
This gentle moisturizer is made up of 75% lotus water cream. It's formulated to absorb toxins out of the skin because of the lotus water extract's self-purifying properties. It also has Kaempferol, an antioxidant perfect for anti-aging, and Aquaxyl, a moisturizing ingredient that retains moisture in the layers of the skin.
No matter your skin type—dry, oily, combination, normal or sensitive, your skin will love the Rovectin Lotus Water Cream. Bonus: It comes with cute stickers you can design the bottle with!
Perfect for you if: You love skincare products that are 100% vegan and made of natural ingredients.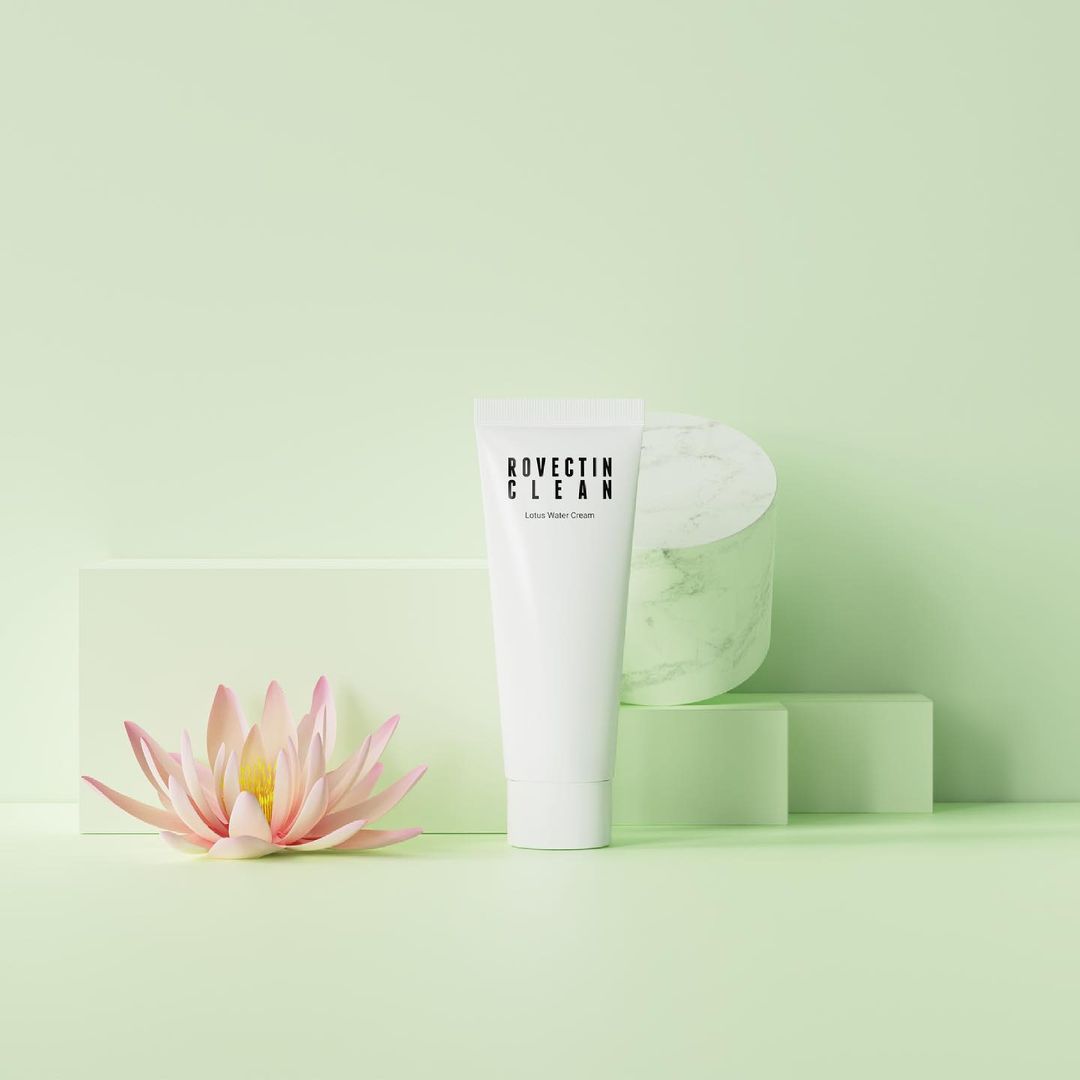 Rovectin Lotus Water Cream, P894, Lazada
3. Isntree Onion Newpair Line 
Onions in skincare? If this doesn't make you curious, we don't know what will! Apparently, red onion extract is rich in minerals that help decrease the visibility of acne scars and blemishes, reduces redness, and evens out skin tone. The new Onion Newpair Line by Isntree promises just that and more! This exciting skincare line consists of a cleansing foam, a toner, and a gel cream. Are onions the next skincare star ingredient? We'll find out! If it does, we may expect serums in the market soon, too.
Perfect for you if: You love to experiment and try out the latest skincare trends for yourself.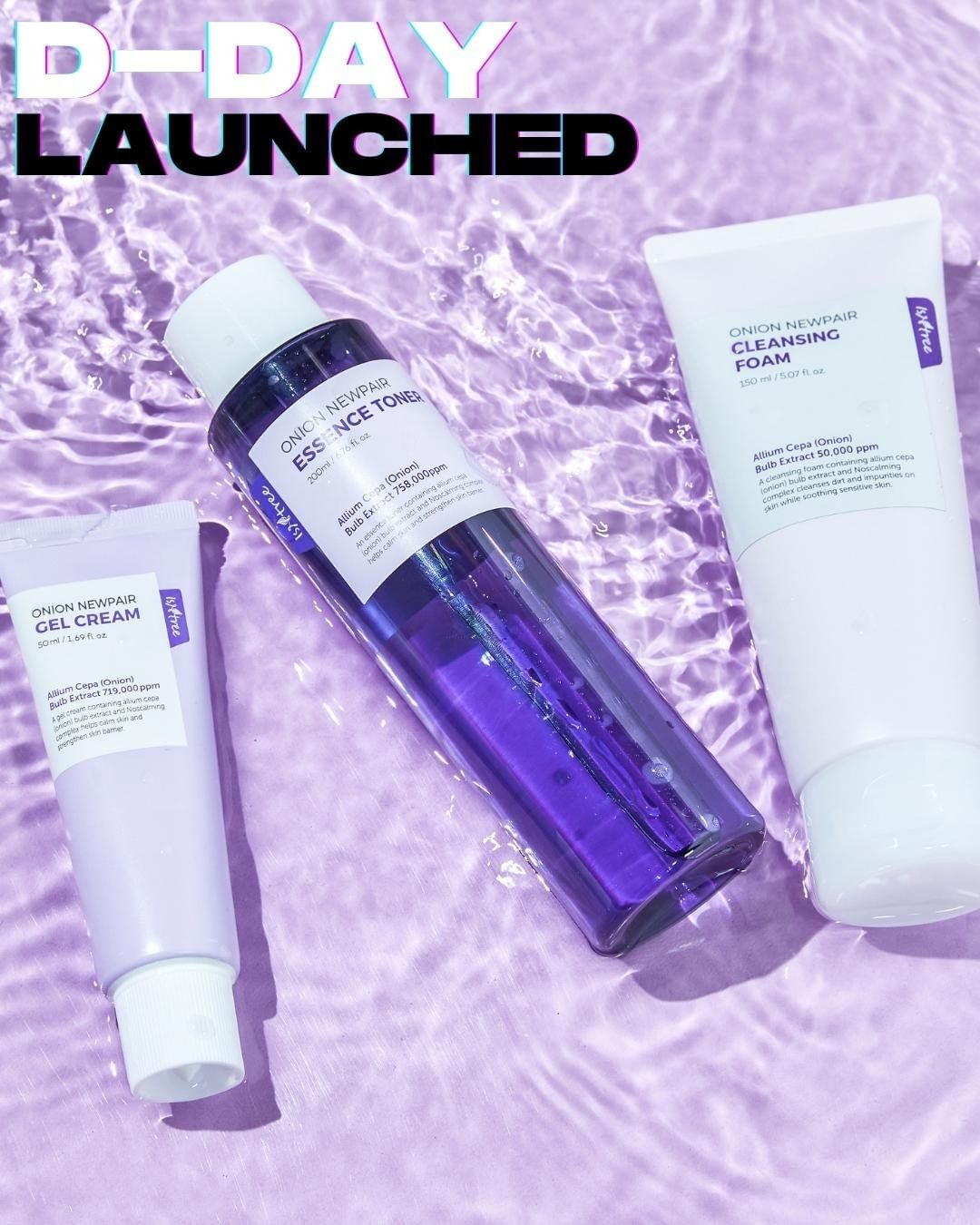 Isntree Onion Newpair Gel Cream, P1,365, Shopee; Isntree Onion Newpair Essence Toner, P1,401, Shopee;  Isntree Onion Newpair Cleansing Foam, P770, Shopee
4. SOME BY MI Retinol Intense Advanced Triple Action Eye Cream
The skin around the eyes is really thin and sensitive so for those experiencing dark circles and wrinkles, an eye cream is a special add-on to your skincare routine. The new eye cream from SOME BY MI contains retinol and retinal, which are star ingredients for anti-aging and skin firming. It's also packed with other amazing ingredients like niacinamide, glycerin, beta-glucan, collagen, Centella Asiatica, madecassoside, and more. This product can also be used for other problem areas like the neck, forehead, and lips.
Perfect for you if: You want to optimize your anti-aging routine.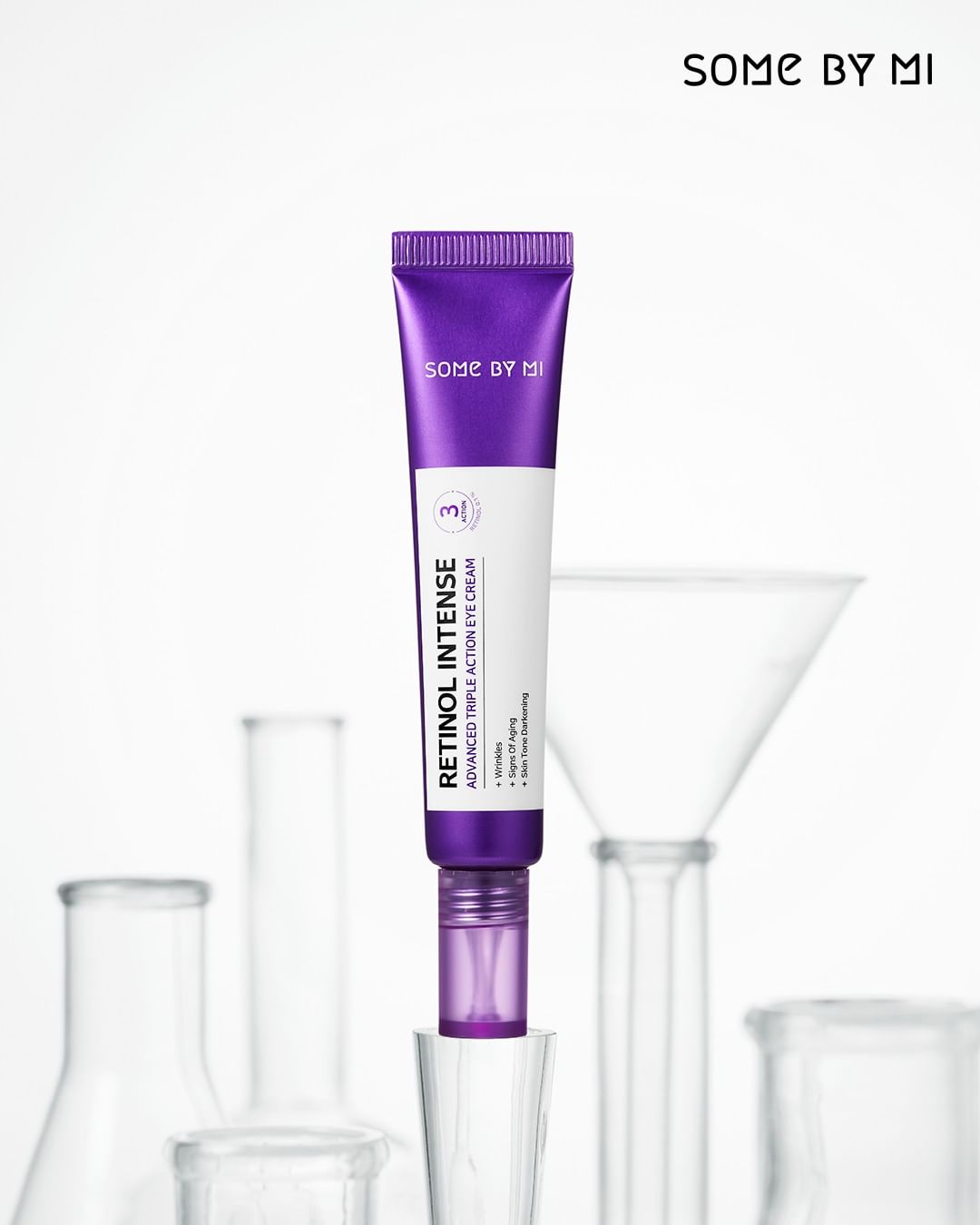 SOME BY MI Retinol Intense Advanced Triple Action Eye Cream, P950, Shopee
5. Beauty Of Joseon Glow Serum
Do you have dry skin but and acne at the same time? It's probably one of the biggest skincare dilemmas that's hard to fix. Finally, if you've been searching high and low for a product for this skin concern, propolis is the right ingredient for you. We have our eyes set on the glow serum which is composed of 60% propolis extract and 2% niacinamide. It promises to calm troubled skin without stripping your skin's moisture. The serum also has honey, a bonus ingredient that brightens and makes your skin glow.
Perfect for you if: You have dry and combination skin but also have acne concerns.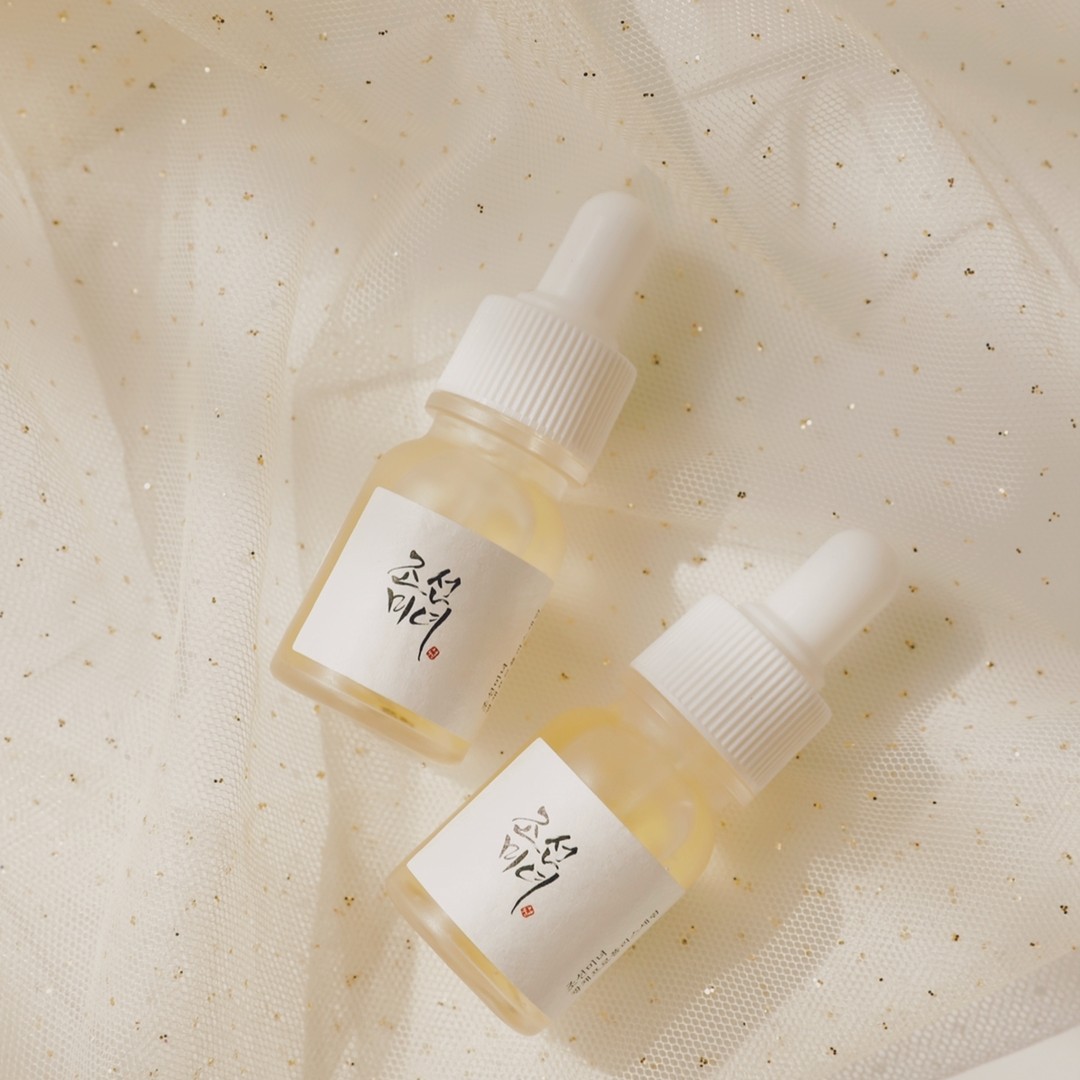 Beauty of Joseon Glow Serum, P699, Lazada 
6. Manyo Factory Galac Whitening Vita Toner and Serum
Promising to be the ultimate daily multivitamins for your skin, this toner and serum duo is the perfect combination if you want to improve your skin texture and brighten plus revitalize your skin. The toner has exfoliating properties—AHA, BHA, PHA, and LHA, while the toner has 40% Sea Buckthorn Water, 35 Galactomyces, 5% Niacinamide, and 12 vitamins all-in-one. This duo targets dryness, dullness, and dark spots. The toner even has microbeads that make application fun.
Perfect for you if: You want a refreshing and revitalizing skincare routine.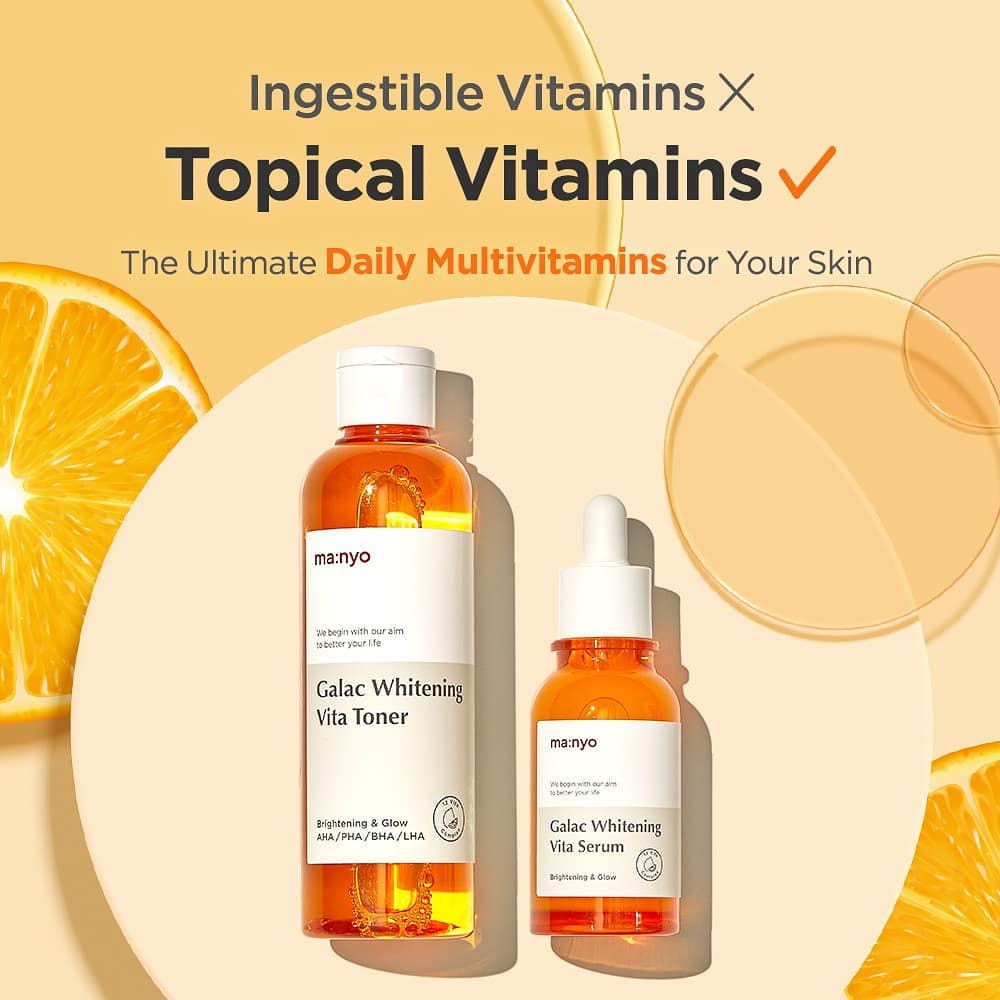 Manyo Factory Galac Whitening Vita Toner, P700, Shopee;  Manyo Factory Galac Whitening Vita Serum, P813, Shopee
7. Isntree Chestnut BHA 2 Clear Liquid
Who would have known that chestnuts are good for the pores? Isntree is back on the list with another innovative product. Chestnuts have a lot of antioxidants and vitamin C. The 10,400 ppm of chestnut shell extract coupled with 20,000 ppm salicylic acid is a great combination in tightening pores and reducing sebum. The additional three types of hyaluronic acid keep the skin hydrated. This product is also the first upcycled product of Isntree made from leftover chestnut shells. Isn't that cool?
Perfect for you if: You have enlarged pores and want to reduce their appearance.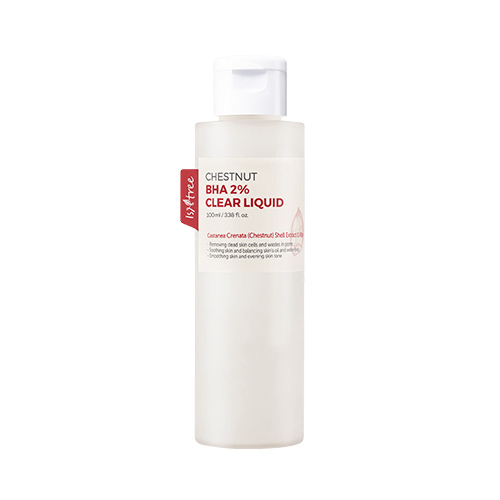 Isntree Chestnut BHA 2 Clear Liquid, P749, Shopee
8. Goodal Apricot Vegan Collagen Ampoule and Cream
Did you know that historically in South Korea, women, especially royalty, used to incorporate apricot seeds in their skincare? This skincare duo is not only 100% vegan but also contains 100% botanic apricot collagen perfect for improving the skin's elasticity. It's composed of 70% apricot fruit extract rich in organic acids, minerals, and vitamins for brightening and moisturizing.
Perfect for you if: You're a fan of vegan and clean products that resolve dull skin and fine lines.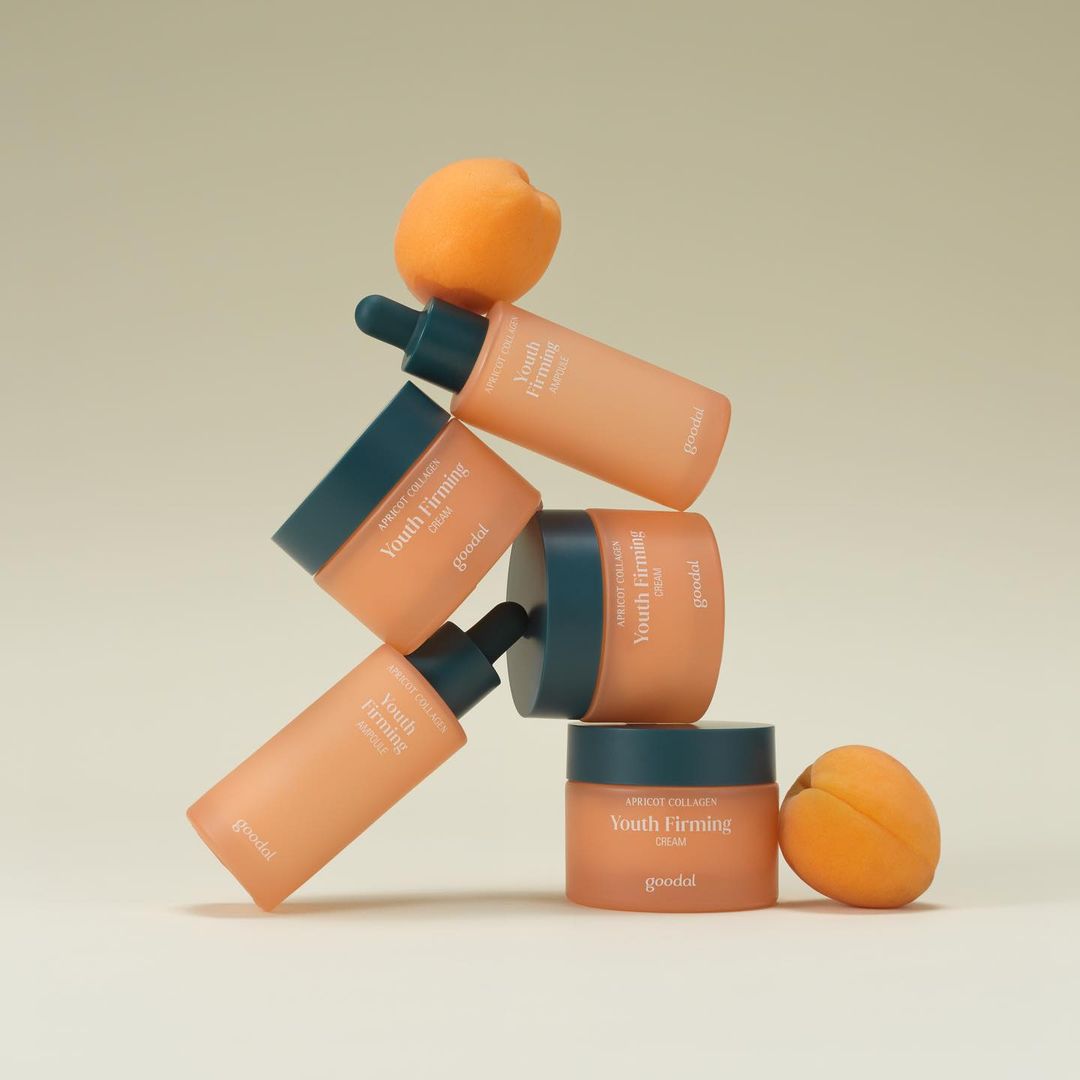 Goodal Apricot Collagen Youth Firming Ampoule, P1,399, Shopee; Goodal Apricot Collagen Youth Firming Cream, P1,399, Shopee
9. Krave Beauty Discovery Kit: Snack Pack
Krave Beauty recently released the new packaging of their well-loved products—Matcha Hemp Hydrating Cleanser, Kale-Lalu-yAHA Gentle AHA Exfoliator, Great Barrier Relief, and Oat So Simple Watercream – with more sustainable packaging. Not only that, but they also surprised followers with the launch of the Discovery Kit: Snack Pack which contains travel-sized products!
Perfect for you if: You want to try all the Krave Beauty products but don't have the budget for the full-sized versions; or if you just want an all-in-one skincare kit for traveling!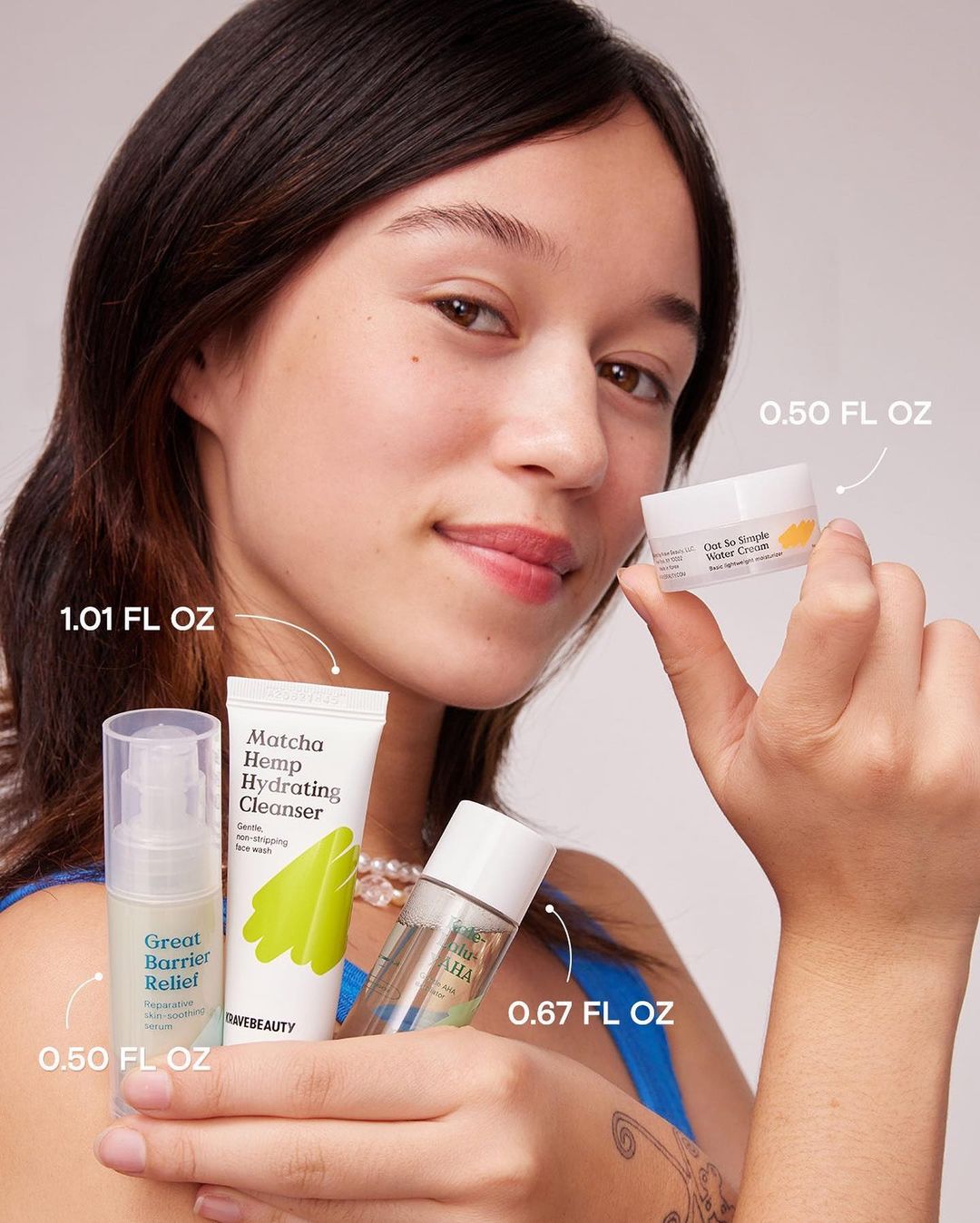 Krave Beauty Discovery Kit: Snack Pack, P1,350, Shopee
There are so many new and exciting products to try! From cleansers and toners to serums and moisturizers and even eye creams, Korean beauty and Korean skincare enthusiasts will definitely be able to build a full skincare routine with all the new products alone. Which ones will you add to cart today? If only we can apply them all at the same time! 
K-UPDATES