Here's a terrifying fact: Research has found that the eye area can look up to 14 years older than the rest of your face.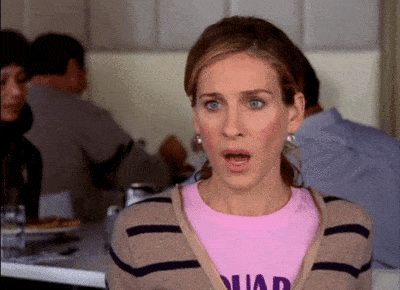 Studies conducted by Olay scientists found that the skin around the eyes is the driest, compared to the rest of the face, making it the most prone to early aging. They also found that the skin on the area ages the fastest between 2o and 50 years old. Yikes.
ADVERTISMENT - CONTINUE READING BELOW ↓
What's horrifying about these findings is that the eye area has been proven to be a "hot zone" of perception. This means that other people base their first impressions and judgments of a person's age and ~*attractiveness*~ on the eyes, as they're almost always immediately drawn to the area.
That explains all those "Okay ka lang?" questions on days when you barely had any sleep!
The truth is, we often pay little to no attention to our under eye area, despite the fact that most of us consider our biggest skin issues to be concentrated there. We turn to brightening makeup to conceal dark circles, and eyeshadow tricks to hide puffiness. (Fact: A quick search on YouTube using the key words "eye makeup" yields about three million results, while only 824,000 videos appear when you search "eye skincare.")
The skin on your eye area is much thinner than the rest of your face. That said, it needs special care and attention. If you notice issues like dark circles, puffiness, fine lines, and other things that are making you look much older than you actually are, plain old makeup and moisturizer won't cut it.
ADVERTISMENT - CONTINUE READING BELOW ↓
Recommended Videos
The solution? An eye cream that can meet your skin's specific needs.
In your twenties, your usual eye area's concerns include dryness, dark circles, and puffiness. To combat these, try the new Olay Ultimate Eye Cream with its color-correcting technology (it matches ANY skin tone AND makes for a great primer for your concealer!). Combined with a high amount of peptides and Vitamin B3, it smoothens and brightens the under eye area with continued use.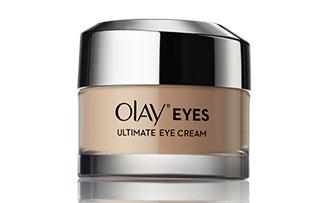 ADVERTISMENT - CONTINUE READING BELOW ↓
Olay Eyes Ultimate Eye Cream, P1,699, Watsons
"Once you hit your thirties, you can start using retinol," says Dr. Frauke Neuser, Principal Scientist of Olay. For fighting wrinkles, use an eye cream that will restore the rate of skin surface cell turnover, to get smoother and younger-looking eyes, like the new Olay Pro-Retinol Eye Treatment.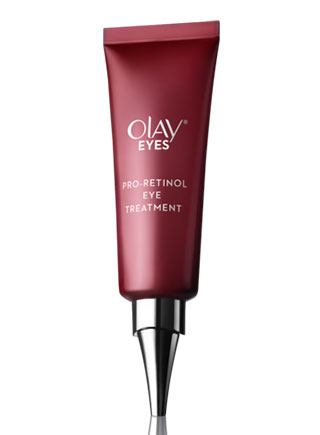 ADVERTISMENT - CONTINUE READING BELOW ↓
Olay Pro-Retinol Eye Treatment, P1,699, Watsons
Remember, the only way to achieve your #skingoals is consistency. Applying your eye cream twice a day—before stepping out and before snoozing—will definitely bring results. Use your ring finger to tap and massage your eye area. Don't forget to apply on your lids! That part sags, too.
Follow Retty on Instagram.
EXPLORE COSMO