It's time to rejoice because one of the internet's favorite cleansers is now in the Philippines. For years, we've been seeing rave reviews about the Senka Perfect Whip all over the web, only to resort to resellers who jack up the prices. If we're lucky, we'll ask a friend who's traveling to Japan to hoard it for us. Thankfully, our prayers have been heard because you can now purchase it at Watsons stores and on Lazada.
If you want to know what makes the Senka Perfect Whip Cleanser sikat all over the globe, read on:
It's gentle on the skin.

It is called Perfect Whip for good reason: The soft lather feels like whipped cream on the skin. You'll have a delightful time washing your face.

It leaves the skin soft and nourished.

The Perfect Whip Cleansing Foam has silk cocoon essence and hyaluronic acid that moisturize and nourish the skin. It won't give you that dry and tight feeling.

It removes excess sebum.

The foam effectively lifts dirt and gunk hiding beneath the pores. It is fortified with Shiseido's moisture-boosting Aqua-In-Pool ingredient to strengthen the skin barrier against pollutants.

It's suitable for all skin types.

It's allergy-tested and free of artificial colors. Whether you've got oily, dry, normal, or sensitive skin, the Perfect Whip Cleansing Foam is PERFECT for you (get it? LOL!).

It's affordable.

Priced at P129/50g and P279/120g, the Perfect Whip Cleansing Foam can fit most budgets. Plus, a little goes a long way so you can be matipid with it.

ADVERTISMENT - CONTINUE READING BELOW ↓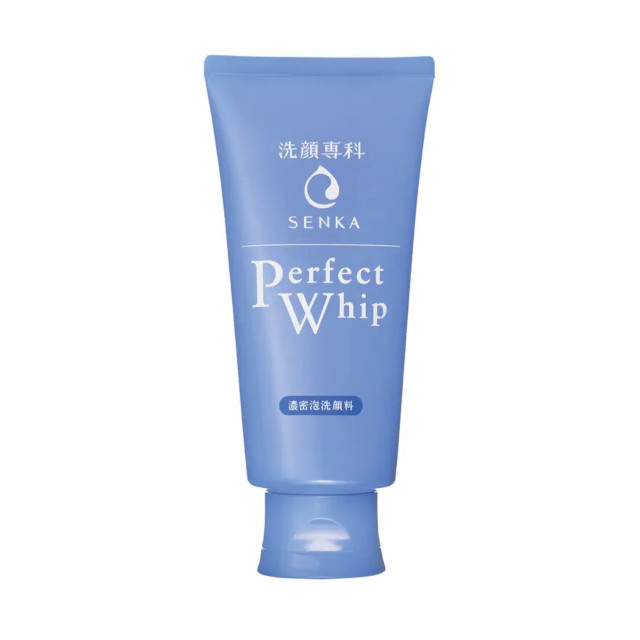 Senka Perfect Whip Moist Cleansing Foam, P129/50g; P249/120g, Lazada
Follow Ira on Instagram.