We all know how Botox injections work wonders in *banishing* fine lines and wrinkles, but just like any cosmetic procedure, it can have some potential side effects and complications. So if you're planning to get one, it's v v important to do your research. 
Take it from Netty Inojales, a Pinay content creator and makeup artist who shared her terrible experience with Botox in a series of TikTok videos. According to her, getting the procedure done for the first time was a spontaneous decision. "I got my first Botox treatment on my forehead and eye area when I was 30 years old," she told Cosmo.ph. "Mom had an appointment with a clinic, which was near our place. I decided to tag along and ended up getting Botox in that clinic."  
"I didn't really do any research," she admitted. "The clinic looked nice and the [doctor] was really pretty so I was hoping for the best. I made sure to do a detailed consultation with her and mention everything that I wanted." Netty explained that she didn't want to look "frozen." She only wanted to reduce the lines on her forehead, and it worked! However, things went south when she got another Botox injection for her crow's feet (a.k.a. the fine lines around the eye area). "[My doctor] noticed that whenever I smile, I have crow's feet so she suggested injecting a little bit of Botox into that area," she shared, explaining how she just went along with it. 
ICYDK, Botox works by temporarily "relaxing" or paralyzing your muscles. This makes the skin appear smoother and stretched. However, improper placement of a Botox injection can lead to undesirable results—such was the case for Netty. 
ADVERTISMENT - CONTINUE READING BELOW ↓
After getting the procedure done, Netty recounted how she looked "expressionless." 
"My face was smiling but my eyes were not," she recalled. "Sobrang scary as in hindi tumataas 'yung kilay ko. Parang naka-open lang 'yung eyes ko."
Aside from that, she also noticed that she had "double eye bags."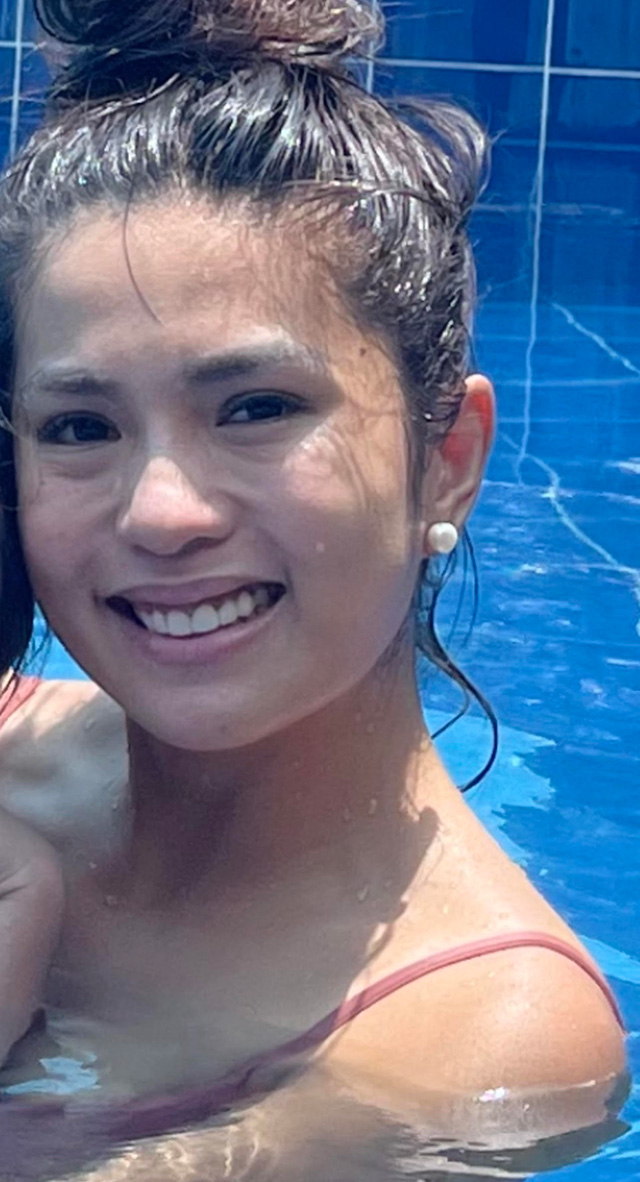 "I noticed something was wrong when I saw my photos with my twin daughters. We were swimming, so I had no makeup on and I noticed my eyes [looked] different," the mom of two shared. "I was so anxious and worried that I might've done something wrong to my face." 
"I remember looking for ways to lessen the effects of Botox on Google and then [I saw] that there were no quick antidotes," she said. Unfortunately, the effects of a Botox injection can't exactly be reversed, but you can wait for the treatment to wear off. 
To speed things up, she reached out to her doctor, who instructed her to "[use] a hot compress" as well as to "sweat as much as I can so my body will burn the toxin much faster." Additionally, the doctor also offered to give her a "free thread lift" for her eyes. 
According to Netty, her Botox lasted for about three to five months. Personally, she said, "working out really helped burn the [toxins]. That's why I joined a spin class... I worked out every day since then."
"The biggest lesson I learned is to always do your research before having any cosmetic procedure done to your face," she noted. "Learn about the side effects, longevity, types, the best doctors to go to, and everything else that you can research. [It's] better safe than sorry." 
If you're planning to get a Botox injection for the first time, here's a piece of advice from Netty: "Take your time and do your research. Go to a doctor who is trained in administering Botox. Look at their work with previous clients... Do not rush it because Botox is non-reversible and can cause drastic changes to your face." She continued, "I've learned to love my crow's feet. I'd rather have them than go through the whole ordeal again." (READ MORE: Curious About Botox? Here's Everything You Need To Know)
*Answers have been edited for clarity. 
MORE FROM COSMO
Nadine Lustre Just Launched An Online Shop Where You Can Buy Her Pre-Loved Items
Alex Gonzaga Allegedly Threw A Subtle Shade At Dina Bonnevie For Humiliating Her On Set
Rica Peralejo Explains The Reason Why She Sometimes Declines Photo Requests From Fans