A lot of people (Including us!) love the Pixi Glow Tonic for a few reasons: It purifies pores, hydrates the skin, and makes your complexion look radiant. But aside from using it on your face and neck, did you know you could use it all over your body, too? Keep scrolling to find out how!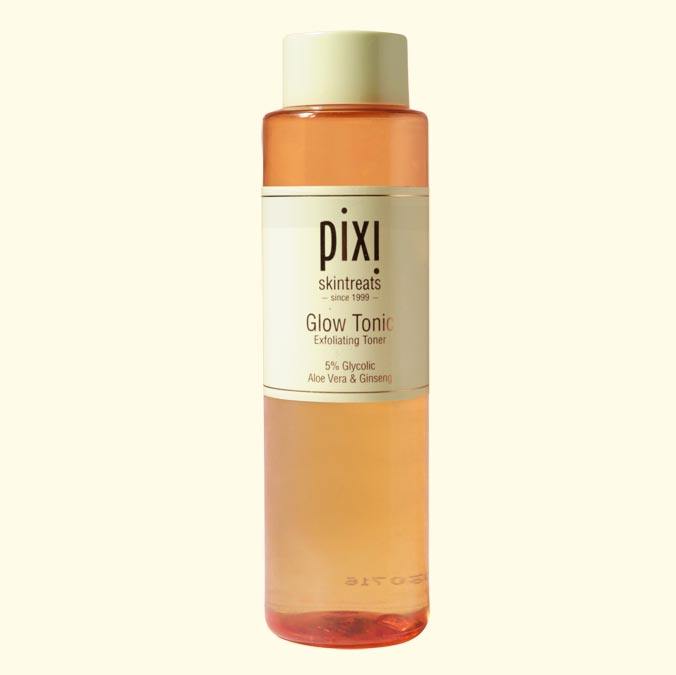 Antiperspirant
Swiping the glycolic toner on your pits actually prevents them from sweating and smelling horrible. According to Racked, one reason why it's effective against body odor is because "acids lower the pH [of your underarms] to a point where the environment is no longer favorable to the BO bacteria." Take note, though, you should still apply a deodorant after. 
Continue reading below ↓
Recommended Videos
Ed's Note: If you're a Glow Tonic newbie, be careful when using it every day. OD-ing on acids can lead to skin irritation!
Elbow + Knee Skin Brightener
Instead of roughly scrubbing your siko and tuhod every day, try Glow Tonic instead! Its formula, which contains ~*5 percent glycolic acid*~, will gently slough away dead skin cells to reveal brighter + more luminous skin.
Lip Primer
The Pixi Glow Tonic will gently exfoliate your pout so when you apply your lippie, you have a smooth and plump surface to work with!
Bacne Fighter
Got bacne and chest acne? Gently sweep a cotton pad soaked with the toner over the affected areas to dry them out. If you only have post-acne marks left, then that's even better because the acid will brighten them!
Pixi Glow Tonic is available in various sizes (P390/15ml, P990/100ml, and P1,690/250ml) at Glamourbox.
Follow Tisha on Instagram.