I've always had puson even when I was in my teens. It never bothered me, except when low-waist jeans became uso. (BTW, I'm relieved that they're not making a comeback.) My pooch, however, did not affect the way I dress. I would always wear crop tops—aka I was okay with exposing my tummy.
But, I've always wondered how I can melt the fat in that area. I heard about Verzosa Aesthetic Clinic's ReduStim service, a treatment that promises to burn stubborn fat in my puson. I was curious if this non-invasive procedure would work. I tried it for a few sessions—read on to find out the results!
What does ReduStim treatment do?
ReduStim is a non-invasive treatment that uses BioStimology technology to target subcutaneous fat and visceral fat. The machine promises to help patients shed the last few pounds.
How much is one session of ReduStim? Does Verzosa Clinic offer packages?
A session of ReduStim in Verzosa Clinic costs P3,000 each. But if you get the package, you can get 12 sessions for only P30,000. When you pay in bulk, each visit will amount to P2,500 each only. It is recommended that you do the treatment every two days for the best results.
ADVERTISMENT - CONTINUE READING BELOW ↓
What happens during the ReduStim treatment?
You'll be asked to step on a machine that examines your body composition. Then, a chart with your weight, muscle mass, fat percentage, bone mass, BMI, and metabolic age will be printed out. This will serve as a reference for your body's progress before and after the ReduStim treatment.
Then, you'll be taken to a private treatment room. You'll be asked to wear a robe and a pair of leggings. You will lie down on a bed with a spacesuit-like attachment that covers your body from the waist down.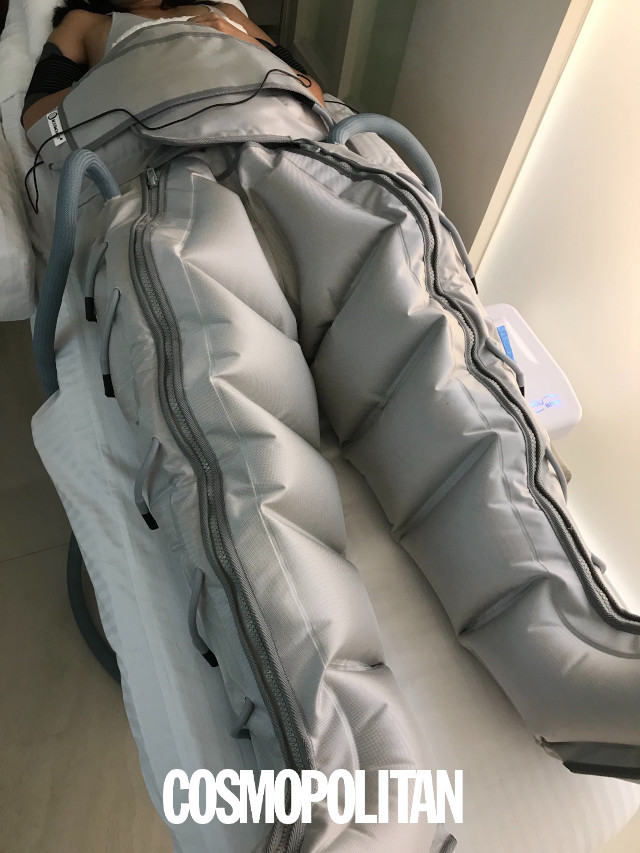 Each treatment lasts for 30 minutes. The suit will tighten as the session progresses—the biomagnetic field melts the visceral fat, including the lower abdomen, aka stubborn pooch. It's painless and there's no heat involved, in case you were wondering!
What should I do before and after the ReduStim treatment?
You're not supposed to take in any drinks with calories or food four hours before the treatment. You can have your first meal two hours after the session—but you must consume a low-carb option. 
The experience
I've been a lazy gym-goer, too, so I was excited to try the treatment. I wanted to find out if it could improve the status of my pooch. I wasn't expecting it to be super flat after a few sessions—I am very much aware of what I consume (I can't live without junk food and sweets!).
The treatment itself was painless, and I would recommend that you have your phone with you loaded with saved Netflix videos. The 30-minute session would seem like an eternity if you'll end up just staring at the ceiling.
ADVERTISMENT - CONTINUE READING BELOW ↓
I had no problems with fasting prior to getting ReduStim because I've been doing IF on and off. But, I have to admit that the whole struggle of this experiment was that I had to choose a low-carb option as a post-treatment meal. I love rice bowls and sandwiches. 
After a few sessions, I noticed that my clothes became looser. I still think nothing major has changed on my body, but I generally feel lighter. I still have a pooch, but it's less "poufy!" I couldn't believe it. I wasn't "struggling" to zip up my high waist jeans anymore.
Does ReduStim treatment work?
Based on the charts and how my pants fit, I can say that it works! I am also proud of myself because my metabolic age has gone down ever since I tried ReduStim. (READ: The younger the metabolic age is, the faster you burn calories while resting.) I'm willing to invest and undergo more sessions. I'm excited to see the results after the 12th visit! 
ADVERTISMENT - CONTINUE READING BELOW ↓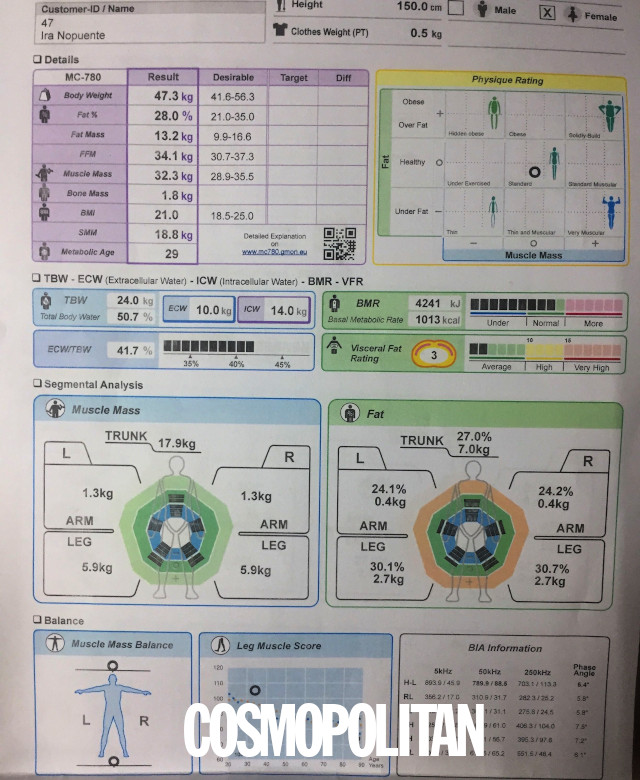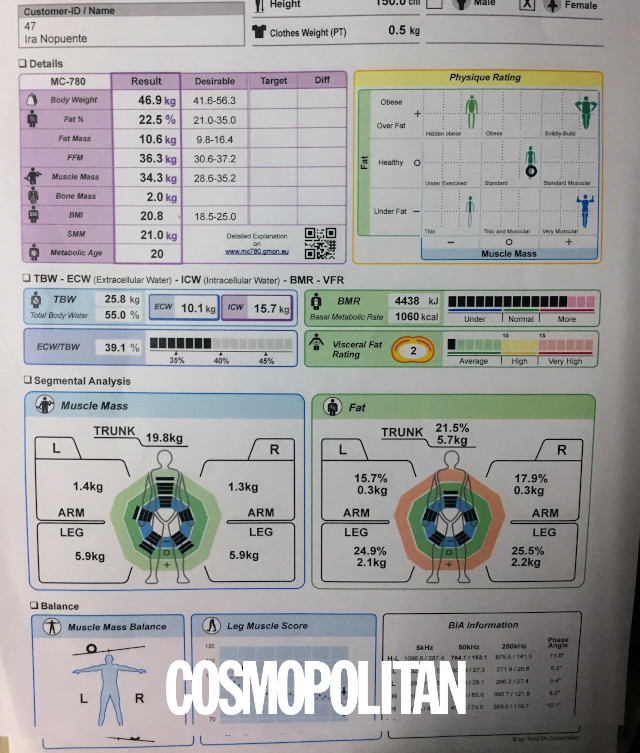 ADVERTISMENT - CONTINUE READING BELOW ↓
Verzosa Aesthetic Clinic is located at The Grandia Place 143 Mother, Mo. Ignacia Ave, Diliman, Quezon City. You may contact them via mobile: 0917-5379672.
Follow Ira on Instagram.