Have you ever tried a buzzy beauty product but your skin somewhat "hates" it? Your face becomes itchy and rashes start to appear. Well, my friend. It looks like you've got sensitive skin.
You are not alone, though. Globally, 70 percent of the population has characteristics of sensitive skin, and 50 percent of this group has uncomfortable symptoms. Read on to know how you can take care of sensitive skin.
How can I tell if I have sensitive skin?
The first sign is that your skin seems to react to almost anything. If it becomes red, itchy, or patchy after being exposed to cold air, heat, or new products, then your skin is most likely to be sensitive.
Fast Facts About Sensitive Skin
Sensitive skin is a reactive skin type. Whatever you put on your skin, it would trigger rashes or even breakouts. TL;DR: You can have sensitive and acne-prone skin, and you can have sensitive, dry skin.
Sensitive skin can react to the environment like the sun, cold temperature, and even the wind.
Topical products like lotions, creams, makeup, and fragrances can trigger sensitive skin.
Typical physical manifestations of sensitive skin are the following: itchiness, redness, stinging, and sometimes, burning.
Extremely sensitive skin may be caused by underlying conditions such as eczema, rosacea, dermatitis, or psoriasis. It is best to consult with a board-certified dermatologist for proper diagnosis and care.
ADVERTISMENT - CONTINUE READING BELOW ↓
My Sensitive Skin Experience
I've always known that I have oily, acne-prone skin and I only recently discovered that I have contact dermatitis. It turns out, I have a skin allergy to a rubber preservative. I get red, itchy patches and random flare-ups whenever I encounter the said allergen. Because of this, I am extra careful with anything I'll put on my face.
My dermatologist, Dr. Francesca Sy of Quad Clinic recommended tips and products that won't trigger dermatitis. I followed her advice and I'm here to share everything plus more tips! 
The Easiest Skincare Routine For Sensitive Skin
Wash with a sulfate-free cleanser.
Soothe and nourish the skin with a moisturizer with hyaluronic acid, glycerin, ceramides, niacinamide, cica, or madecassoside. Optional: A serum with the mentioned ingredients.
Protect your skin with physical sunscreen. Look for titanium dioxide or zinc oxide on the label.
The Best Products To Include In Your Sensitive Skin Routine
A gentle or soap-free cleanser
Wash with a mild sulfate-free cleanser to prevent drying out your skin too much. This is also key, especially on days when the flare-ups are intense. Don't forget to use cold water to calm down the skin. This particular product is what she recommended to me. (READ: 10 Gentle, No B.S. Cleansers That Won't Irritate Sensitive Skin)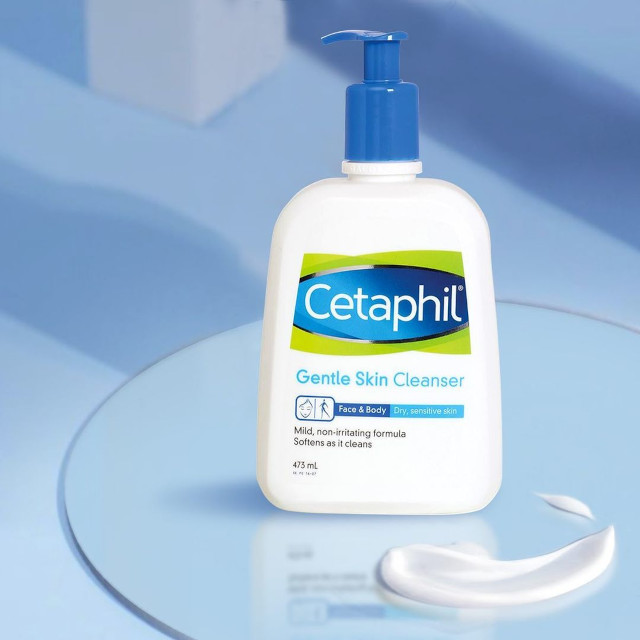 Cetaphil Gentle Skin Cleanser 118ml, P235
ADVERTISMENT - CONTINUE READING BELOW ↓
Recommended Videos
Products with niacinamide, hyaluronic acid, glycerin, ceramides, madecassoside, or cica.
Hyaluronic acid and glycerin retain water in the skin so these ingredients will keep sensitive skin hydrated and plump. On the other hand, ceramides and niacinamide (vitamin B5) help strengthen the skin barrier.
This brightening serum is a morning skincare routine staple.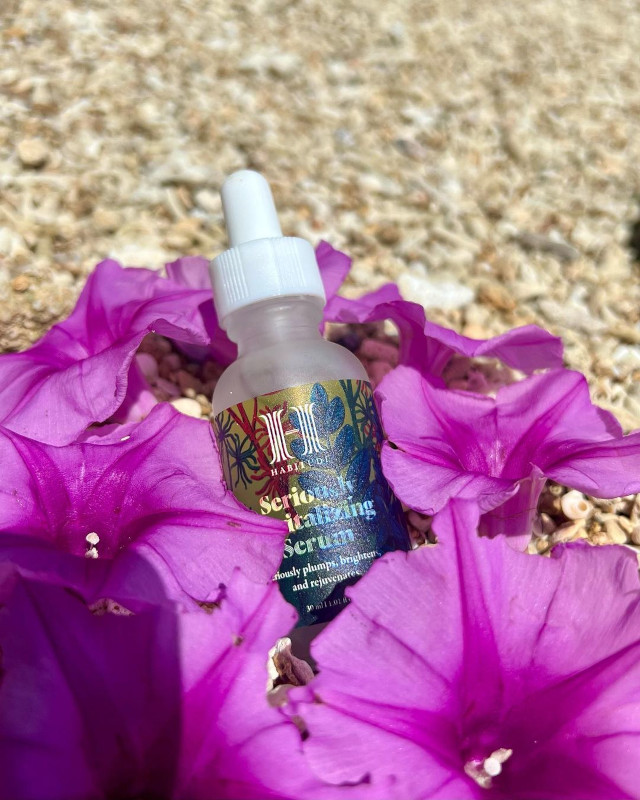 Habitude Seriously Revitalizing Serum, P949
ADVERTISMENT - CONTINUE READING BELOW ↓
This saved my skin when I had a bad case of rashes caused by my skin allergy.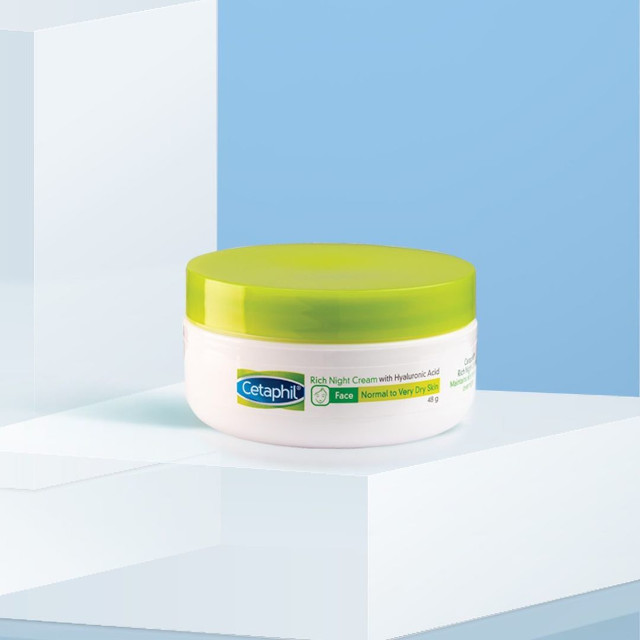 Cetaphil Rich Night Cream, P705
ADVERTISMENT - CONTINUE READING BELOW ↓
Madecassoside and cica (Centella Asiatica) are best known for strengthening the skin barrier while soothing sensitive skin. You can go for a cream formula if you've got sensitive dry skin and a gel moisturizer if you have oily-sensitive skin.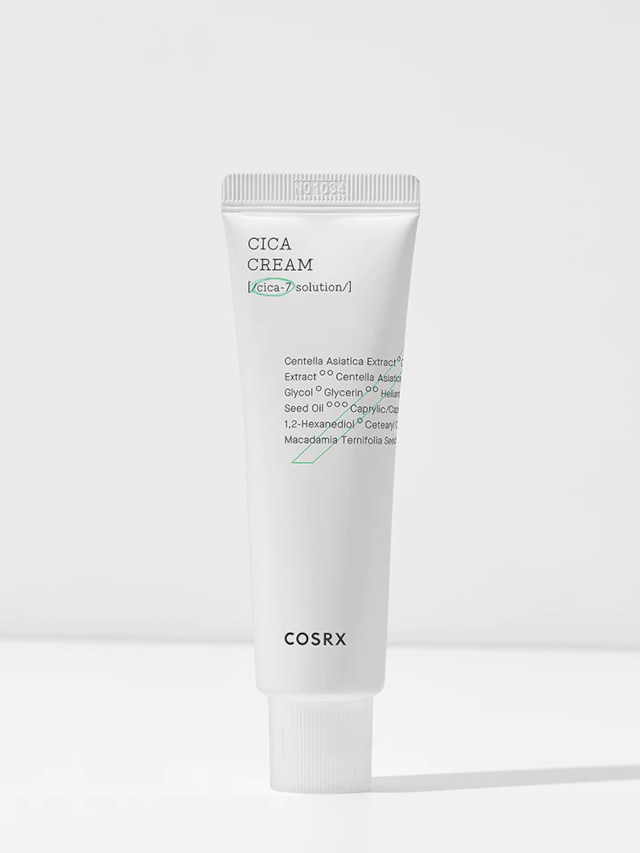 COSRx Pure Fit Cica Cream, P1,230
ADVERTISMENT - CONTINUE READING BELOW ↓
Physical sunscreen
According to Dr. Amy B. Lewis' interview with Allure, those with sensitive skin should avoid chemical sunscreens or those with alcohol in their formulas. Choose a sunscreen with titanium dioxide and zinc oxide. These ingredients act as physical shields against UV rays.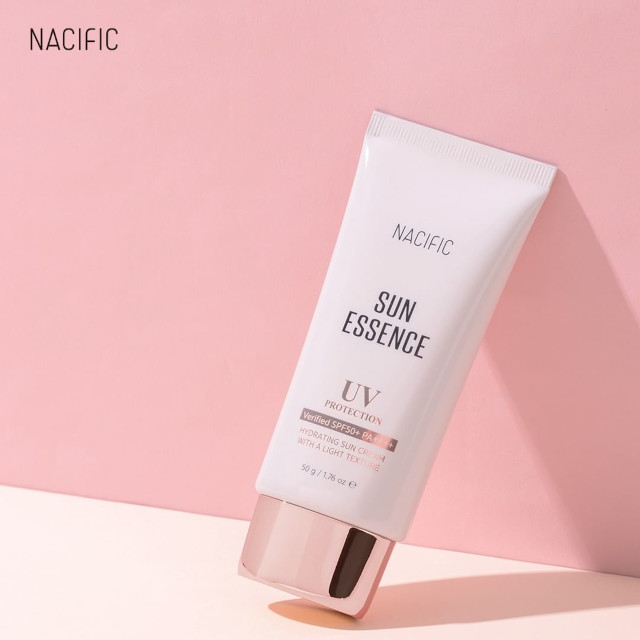 NACIFIC Vegan Sun Essence, P699
ADVERTISMENT - CONTINUE READING BELOW ↓
Low-dose retinoids (only when necessary)
Exfoliating acids like AHA and BHA may irritate sensitive skin. It's best to go for lactic acid if you really need gentle exfoliation. Another thing to stay away from is retinoids. I'm a big retinol believer, but its properties may cause sensitive skin to react. An alternative would be a low-dose retinol product or one with bakuchiol, the plant-based substitute for retinoids.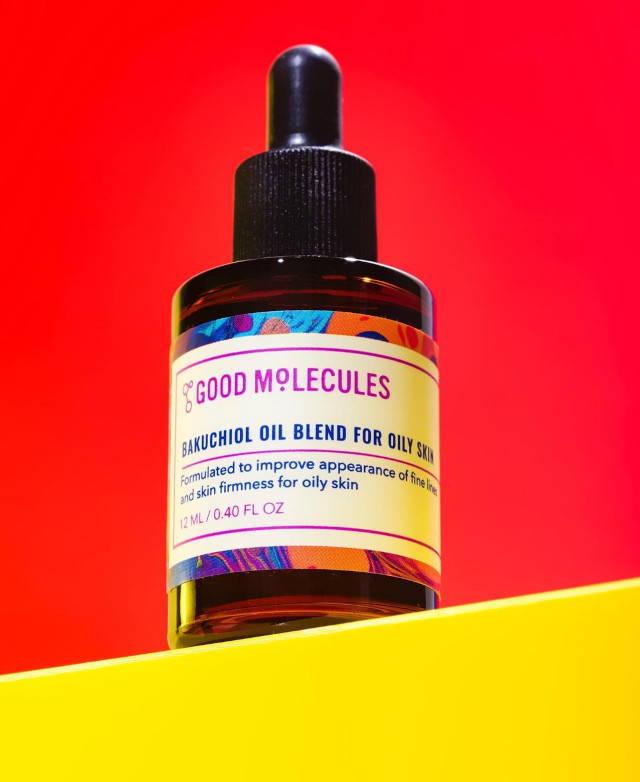 Good Molecules Bakuchiol Oil Blend for Dry Skin, P625
ADVERTISMENT - CONTINUE READING BELOW ↓
The formula is super gentle. It doesn't sting on the skin.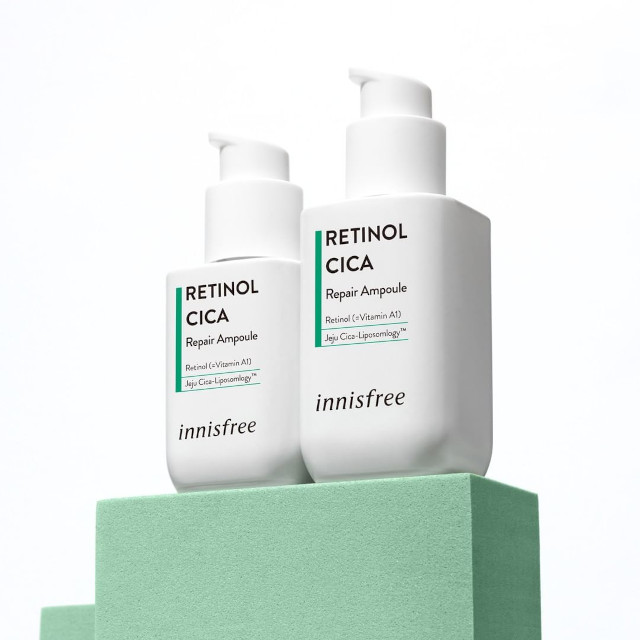 Innisfree Retinol Cica Moisture Recovery Serum 30ml, P1,853
I've been using this retinol serum for over a year, and I have no regrets.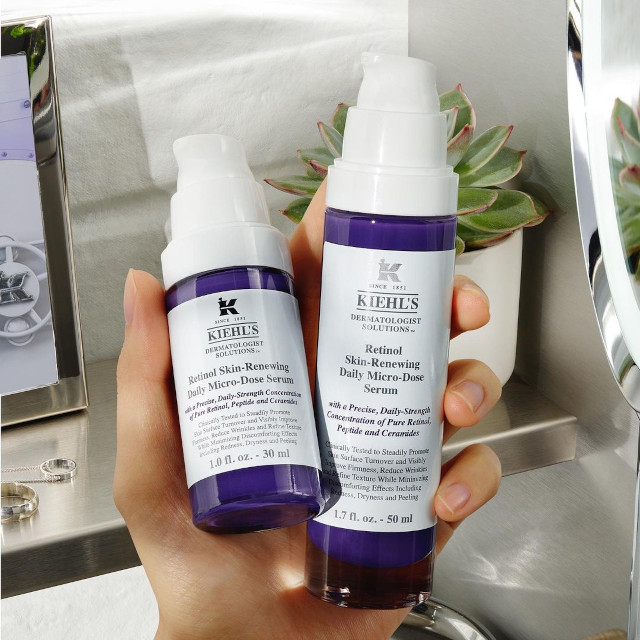 Kiehl's Micro-Dose Anti-Aging Retinol Serum with Ceramides and Peptide, P1,500/10ml; P3,950/30ml; P4,950/50ml
ADVERTISMENT - CONTINUE READING BELOW ↓
Follow Ira on Instagram.
EXPLORE COSMO