As a self-proclaimed skincare aficionado, I am a big fan of anything that can give my complexion that much-coveted ~*K-beauty glow*~. When I heard that Seoul White Korea, a local brand that's known for its brightening products, was coming out with their very own whip soap, I knew I had to try it out for myself. Keep on reading for my review of the Seoul White Korea Whip It! K-Bright & Even Whitening Whip Soap:
What is the K-Bright & Even Whitening Whip Soap?
It's a brightening and moisturizing facial bar soap. It comes with an ultra-fine delicate mesh pouch that helps create a soft and airy whip foam to draw out impurities from the skin. It aids in exfoliating the face, too.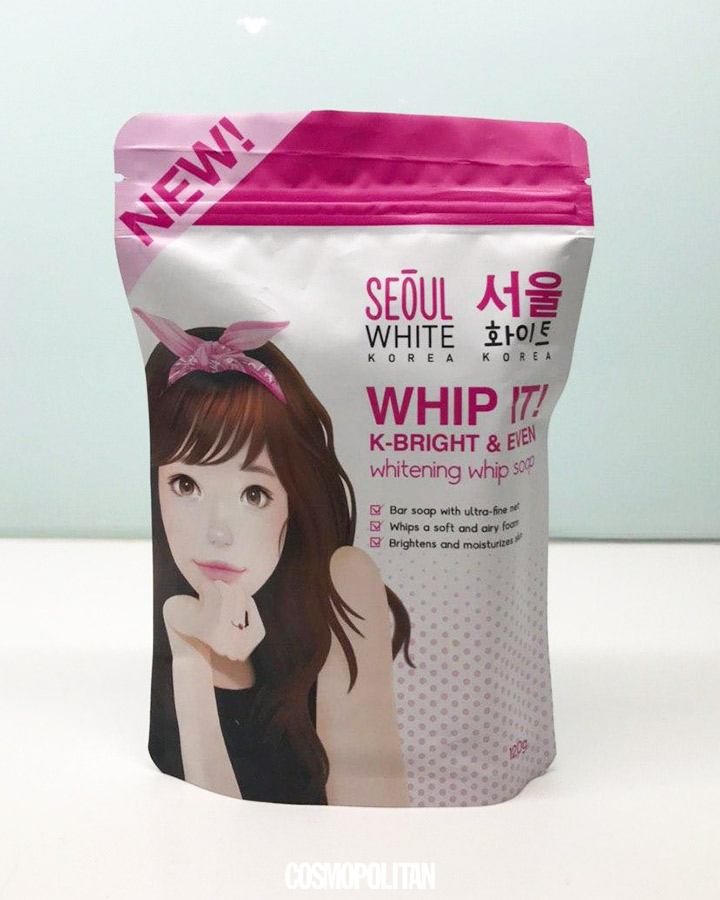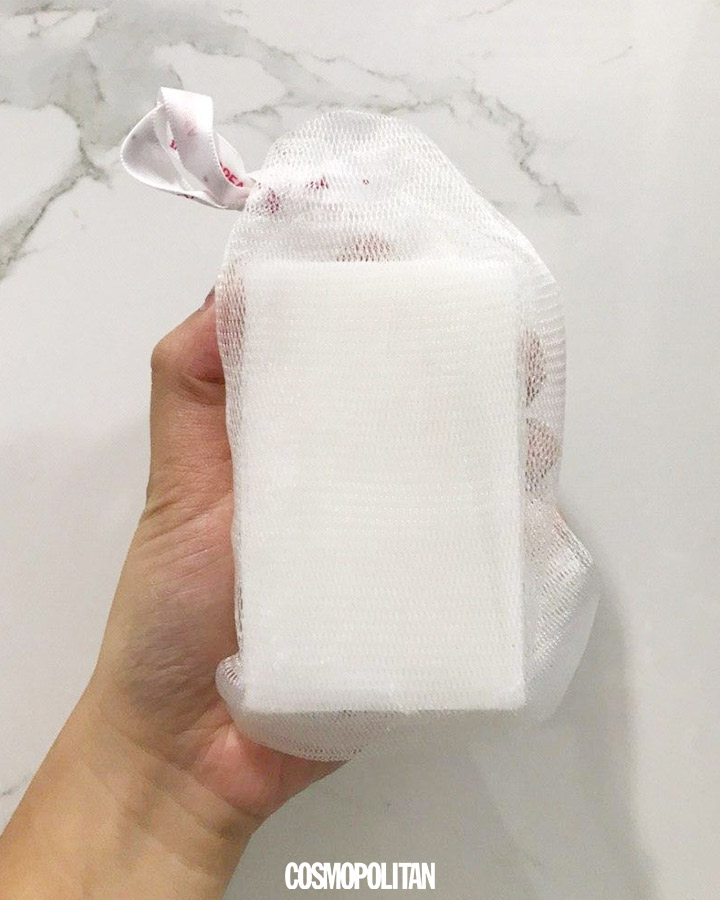 Continue reading below ↓
Recommended Videos
What are the ingredients in the K-Bright & Even Whitening Whip Soap?
It contains Glycerin, Stearic Acid, Water, Myristic Acid, Sodium Hydroxide, Fragrance, Sodium Lauryl Sulfoacetate, Titanium Dioxide, Betaine, EDTA, Butylated Hydroxy-toluene, Fragaria Ananassa (Strawberry) Fruit Extract, Kojic, Alpha Arbutin, and Arctostaphylos uva ursi (Bearberry) Leaf Extract.
How much is the Whip It! K-Bright & Even Whitening Whip Soap?
It costs P199. As of writing, it's not yet publicly released, so make sure to follow Seoul White Korea's Facebook and Instagram to be updated!
First Impressions
I'm not big on using bar soaps for the face. I believe they have a tendency to dry out my skin, so I stick to the regular liquid formulas. For this experiment, though, I was willing to let go of my HG cleanser for a bit to try out Seoul White's latest offering. 
I ran the soap under tap water for a few seconds and rubbed the mesh pouch on my palms to create the airy foam. As I massaged the lather all over my face, there was a distinct strawberry candy-like scent that wasn't overpowering. When I rinsed it off, I was impressed that it did not leave me with that uncomfortable, taut feeling that most bar soaps bring.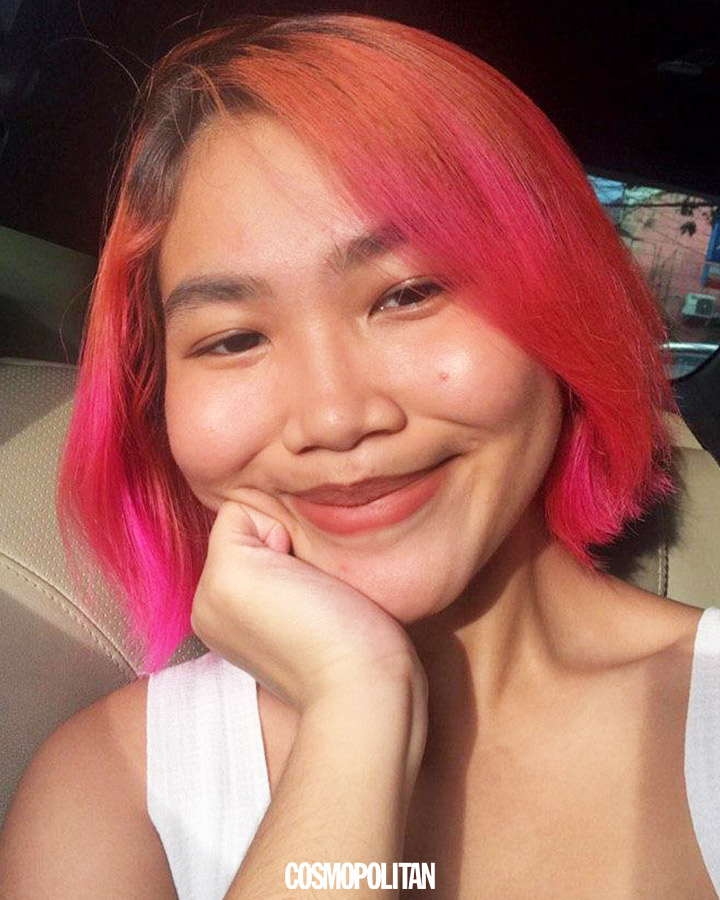 Verdict
After using it for a week, I am happy to report that my complexion looked a lot brighter and more maaliwalas. The yummy strawberry candy scent was also another bonus—it felt like a little treat for my face after a long day. The price point is great, too. For only P199, it's excellent for those who are looking for more affordable skincare options.
Follow Cheska on Instagram.
***
We are officially on Viber! Be part of the Cosmo Viber Community by clicking here! You can also visit the Sticker Market and download the "Cosmo Girl Sticker Set" here to be automatically part of the group. The stickers will only be available until April 27, so don't miss out on the fun!