Reddit user dvaonline22 recently shook the Asian Beauty comunity after she posted an eye-opening sanitation issue involving our favorite sheet masks. In her original post, she said:
"Hi, I'm a Korean girl from Seoul. I just wanted to share that, recently, in Korea it's revealed that sheet masks are made in conditions that are far from hygienic. I'm not sure if this issue has made international or not, but I thought I'd share it since international consumers have a right to know as well. I hope, by making this an international issue, some companies will change how they manage production processes."
She then shared an article that showed sheet masks being made and packaged in less-than-clean environments. The photos below are allegedly of products by Sulwhasoo, a high-end Korean brand: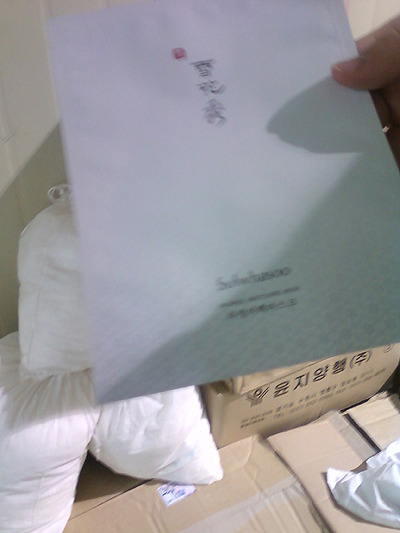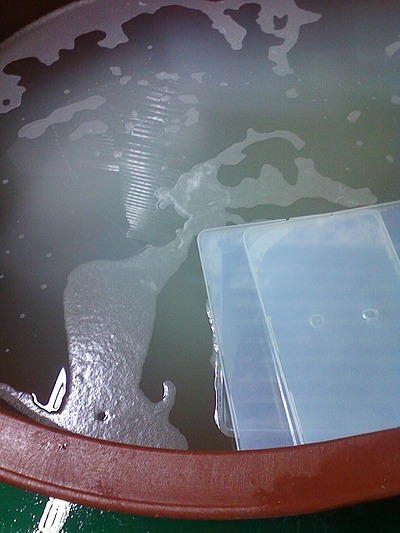 Continue reading below ↓
Recommended Videos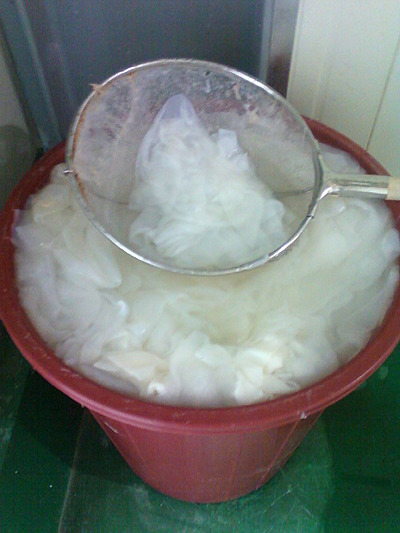 After dvaonline22's post trended on Reddit, user GiveMeABreak25 contacted Sulwhasoo for their say on the matter. According to her, this is their response:
"The pictures in your link are unrelated with [sic] Sulwhasoo. Snowise Brightening Mask is produced and supplied in an environment where is [sic] thorough quality management. that case cannot occur in the production process of our products clearly… Product safety is one of a [sic] our priority [sic]. And Sulwhasoo is working to provide safe products for customers."
Meanwhile, on Twitter, @dotorucom uploaded a video of SNP masks being folded by hand by a person who is not wearing gloves:
Similarly, these photos of masks by another popular Korean label, Mediheal, show them being packaged out in the open. According to Google Translate, the caption roughly says they're folded using a recycled piece of paper (that pink sheet you see below) as a guide:
In an in-depth investigation conducted by Racked, they learned that outsourcing at-home labor to package sheet masks is actually employed by a few Korean companies. The pre-folded masks are then brought to the factory, where they will be "sterilized, filled with essence, and subjected to microbial checks."
Additionally, Mediheal had previously admitted that while they use automated or machine folding, "some of their sub-subcontractors use at-home workers… [And] that the use of human labor for mask folding is a necessity due to having over 200 different types of masks." SNP also makes use of this system, but emphasizes "workers and their homes are strictly supervised and checked."
It's unclear how other Korean beauty brands figure in this hygiene issue. Sheet masks are, after all, one of the most popular products that came from Korea and made an impact in the global beauty world. They've found a place in many women's skincare routines (ours included!), whether as a daily nighttime step or as an occasional treat.
What do you think, CGs? Is this scandal enough to make you swear off sheet masks forever? 
Follow Patricia on Instagram.