We may earn commission from the affiliate links on this page, but we only recommend products and services we love. We promise!
I first came across the term "skinimalism" in a Popsugar article. It was declared that skinimalism will be he biggest beauty trend of 2021. Pinterest also said that "skinimalism" is the new glow-up everybody would be embracing. This buzzy word has been all over Instagram, too. Brands have been labeling their latest releases as an item that supports skinimalism. But what exactly does it really mean? Ahead, the fast facts!
What is skinimalism?
In theory, skinimalism is about simplifying your beauty routine and embracing natural skin texture, aka letting the skin shine through. In the world of Facetune and Photoshop, unrealistic expectations have flooded the internet. Skinimalism focuses on normalizing skin texture, pores, wrinkles, freckles, and pimples. TL;DR: Makeup-free selfies are hot!
Skinimalism: Let the skin shine through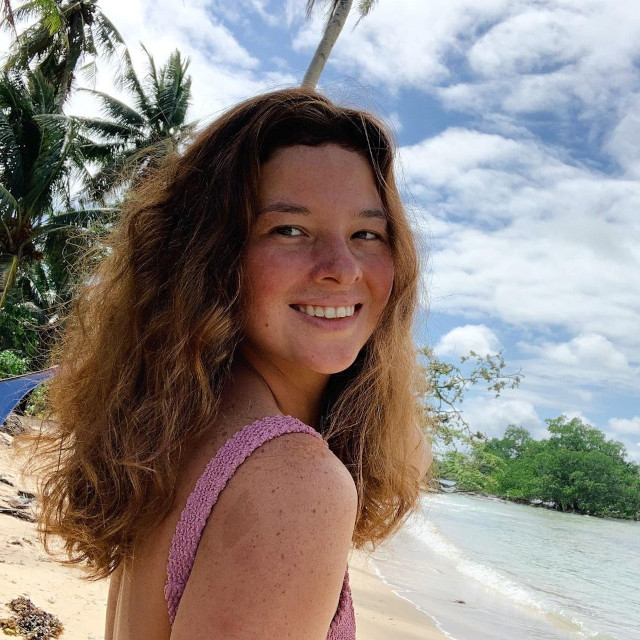 ADVERTISMENT - CONTINUE READING BELOW ↓
Since there is a focus on letting the skin breathe, minimal makeup looks are in. Plus, makeup products with skincare benefits are considered as sulit purchases.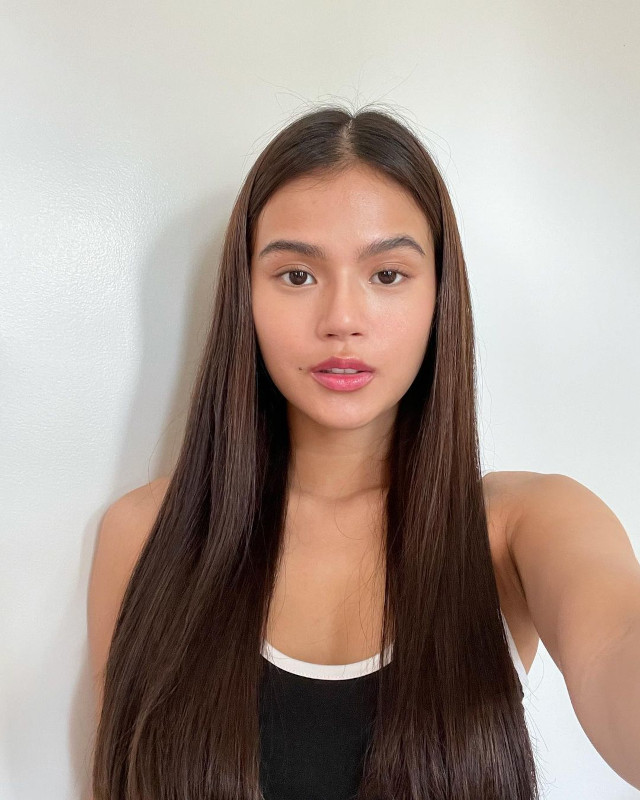 How did skinimalism become so popular?
Living in quarantine for most of 2020 (and until this year in our country) has greatly affected the beauty habits of everyone globally. Obviously, when you're at home, there is no need to wear full makeup.
Plus, this "less is more" approach is more sustainable than the past IG makeup trends. Remember when baking, contouring, and cut-crease eye makeup were huge? Or when everyone was crazy about using almost 10 skincare products every night because of the K-beauty obsession? Those days are over.
According to the comments in a Cosmo Community Facebook Group thread, most Pinays focused on taking care of their skin since the quarantine period started. Instead of stocking up on lip tints and face powders, their shopping carts became dominated by skincare products. They said that they have more time to do their p.m. skincare routine, too. If they do wear makeup, they go for low-key makeup looks since they're wearing masks most of the time.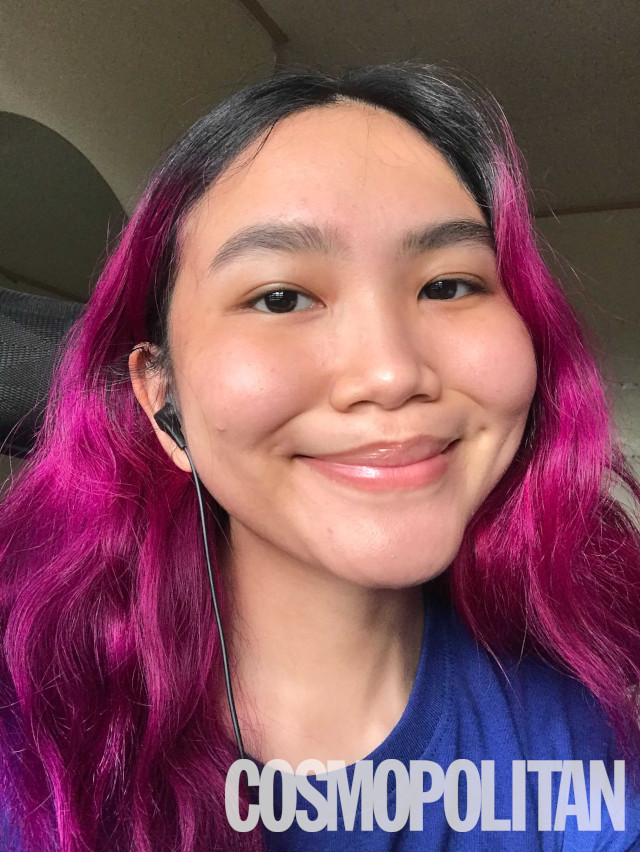 ADVERTISMENT - CONTINUE READING BELOW ↓
In South Korea, a similar trend called the "transparent makeup" look also jumps off from skinimalism's goal: A no-makeup look that doesn't use thick base makeup to "mask" the complexion.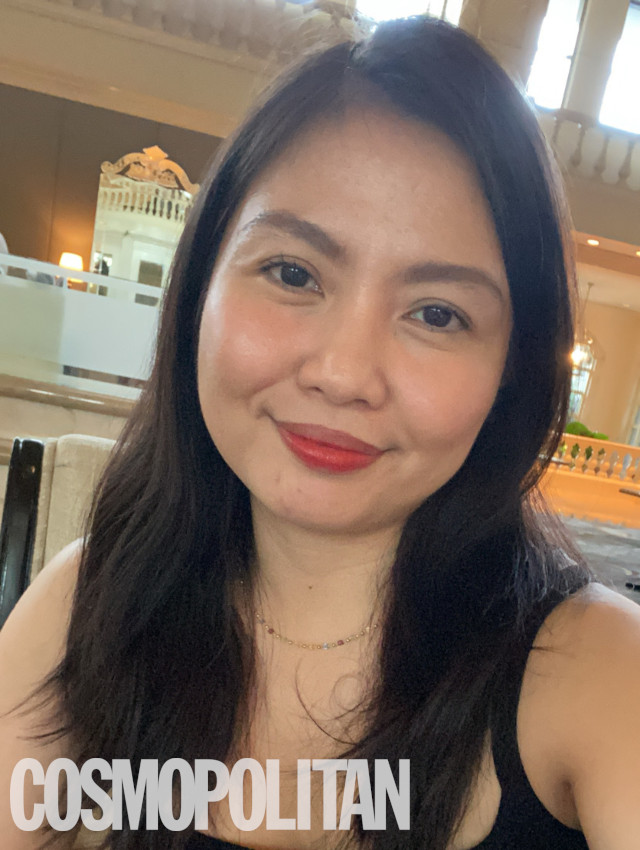 ADVERTISMENT - CONTINUE READING BELOW ↓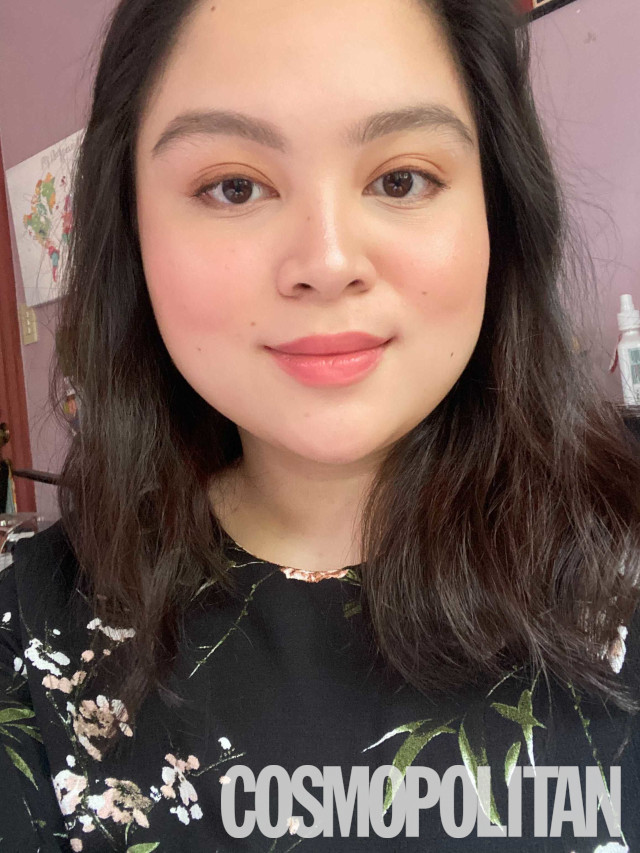 ADVERTISMENT - CONTINUE READING BELOW ↓
I want to apply skinimalism to my routine. Which steps or products should I use?
Skinimalism is all about simplifying the routine. Taking care of the skin is the primary goal, but you don't need to go overboard with your skincare lineup. For makeup, go for second skin-finish base products, Cakey makeup is out, and it's all about letting your pores breathe.
Evaluate your current skincare products and cut them down if needed
I swear by this: Doing a three-step skincare routine consistently is much more effective than a 10-step skincare routine that you only do twice a week. Believe me, your skin doesn't need that many layers of serums and creams. Stick to these steps: Cleanse, treat, moisturize every night. Lastly, never skip SPF in the morning. (READ: You Can Still Have An Effective Skincare Routine Even If You're Tamad)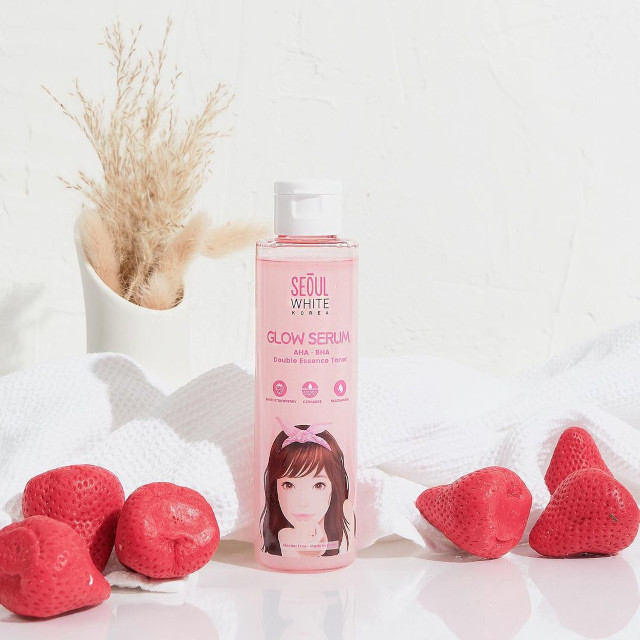 ADVERTISMENT - CONTINUE READING BELOW ↓
Seoul White Korea Glow Serum AHA BHA Double Essence Toner, P399, Lazada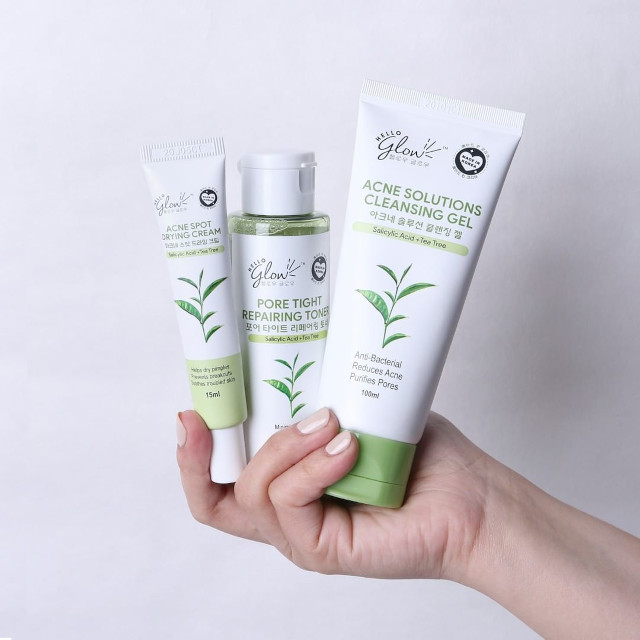 Hello Glow Acne Defense Set, P650, Lazada
Use lightweight formulas
To get that second-skin finish, you have to use lightweight bases like tinted moisturizers, skin tints, tinted sunscreens, or priming moisturizers. For the rest of the makeup, you can try a neutral-colored eyeshadow, cream blush, and a tinted lip balm.
ADVERTISMENT - CONTINUE READING BELOW ↓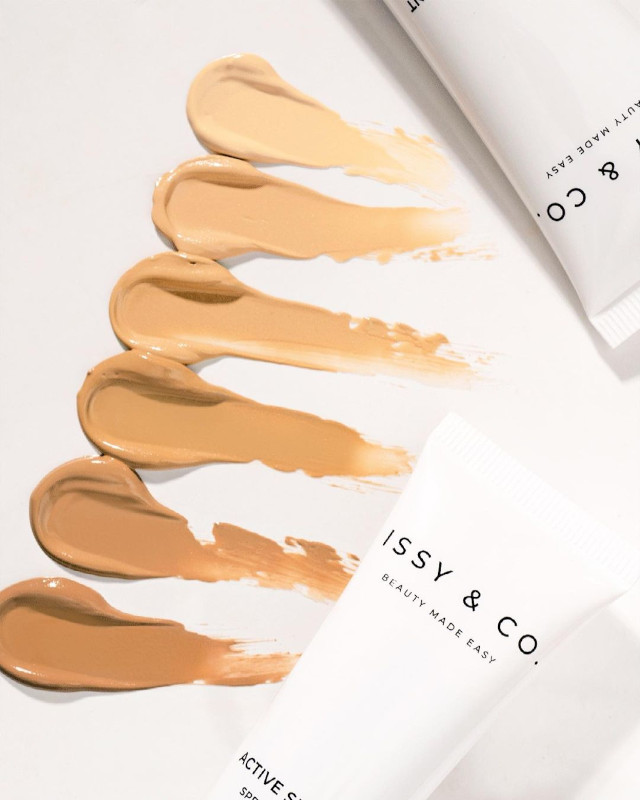 Issy & Co. Active Skin Tint SPF 35, P499, Lazada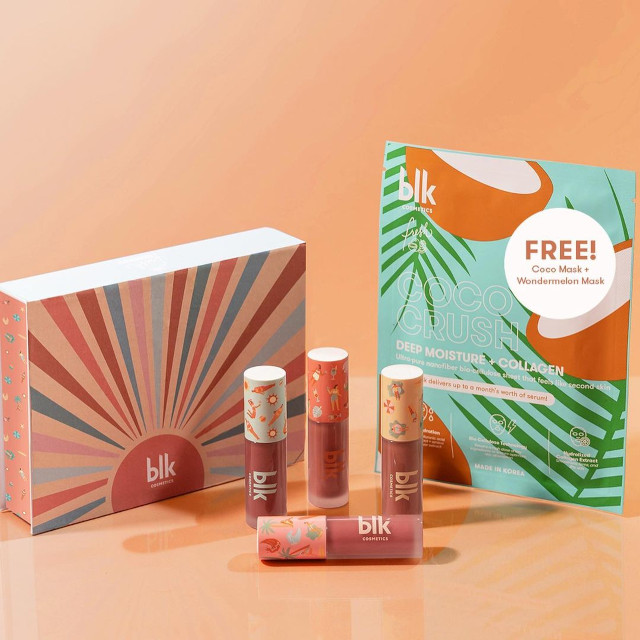 ADVERTISMENT - CONTINUE READING BELOW ↓
blk cosmetics Fresh Creamy All Over Paint, P399 per tube, Lazada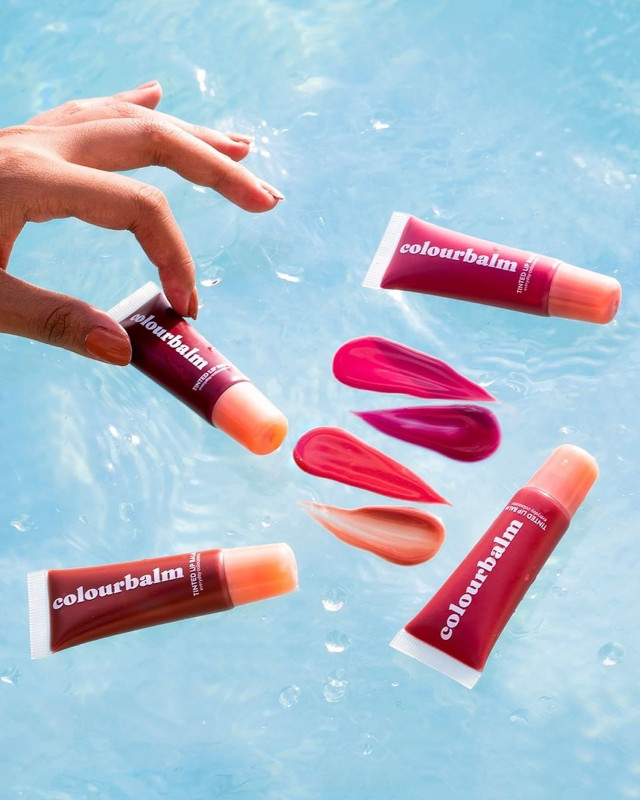 Colourette Cosmetics Colourbalm (now with a doe-foot applicator), P399 each, Lazada
BTW, you can still use face powder, especially if you have oily skin! Go for finely milled formulas that won't look cakey. (Cosmo Managing Editor Retty Contreras and I detailed our favorite lightweight makeup products here.)
ADVERTISMENT - CONTINUE READING BELOW ↓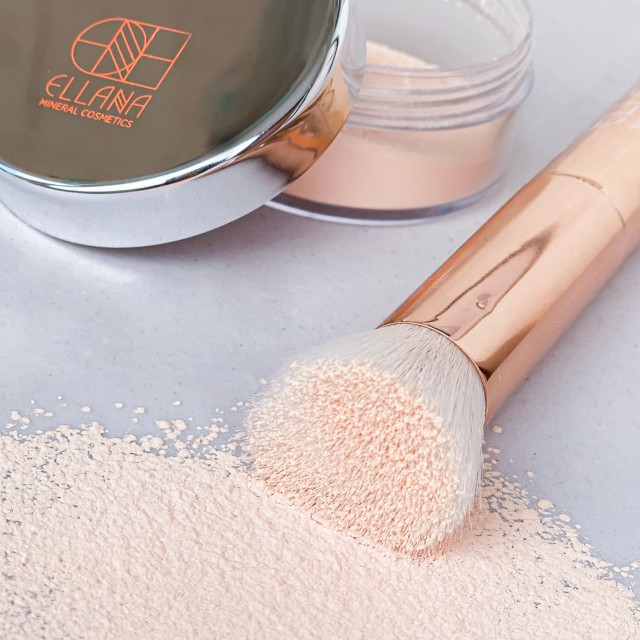 Ellana Loose Mineral SkinShield Foundation, P499, Lazada
The bottom line
Skinimalism isn't really new because we've been wearing no-makeup looks for a long time now. But what's interesting is that we've finally declared that simplicity is in and we start to embrace "imperfections" like pores, skin texture, and blemishes. Cheers to celebrating real, effing skin!
ADVERTISMENT - CONTINUE READING BELOW ↓
Follow Ira on Instagram.
Links are updated regularly and as much as possible but note that products can run out of stock, discounts can expire, and listed prices can change without prior notice.
For more discounts and deals, check out Cosmopolitan Philippines' exclusive vouchers.
***