When we say "masks," we usually think of jars and tubes of goopy stuff that are made with charcoal or clay or a special combination of oils and extracts. They literally cover the face; that's why they're called masks.
But splash masks, a new trend from Korea, is something else. You generally use them while you're taking a shower, and you just pat and rinse off. If you're thinking, "What, no spreading, no waiting for at least 15 minutes?" YES, you splash them on your face, and that's it!
Here's an in-depth guide on this innovative product:
How it came to be
Alicia Yoon, founder of Korean beauty retailer Peach & Lily, told Allure that splash masks came from a Korean beauty tradition where people would use water to splash their faces to cleanse them. "Some Korean women pat and splash plain water onto their faces up to a hundred times each day to get the deepest clean possible—they swear by the process."  Thankfully, we only need to pat a few times!
ADVERTISMENT - CONTINUE READING BELOW ↓
Splash mask fact: In Korea, they're known as "patting masks" or "patting packs," says Yoon.
Why it's good
Because these types of masks are formulated with active ingredients like lactic acid and salicylic acid, you don't have to wait for a few days or weeks before seeing actual results. It also contains moisturizing properties, so it's able to condense your skincare routine by acting as a toner, mask, and moisturizer in one—perfect for days when you're really lazy to do your complete skincare routine.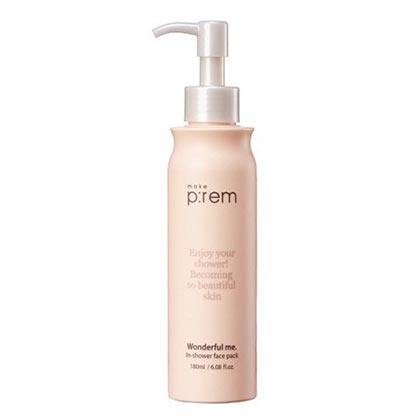 ADVERTISMENT - CONTINUE READING BELOW ↓
Recommended Videos
Make P:rem Wonderful Me. In-Shower Face Pack, P1,184, Althea
How to use it
According to Into The Gloss, you bring the bottle into the shower with you. After you're through washing your hair and body, you "fill half of the cap with some formula—more than that and it'll just spill. Then pat: All over your face for five to 10 seconds. Then do the same thing with your shower water." Sounds easy, right? No more waiting for anything to harden or dry up, and you definitely don't have to drag your skin around trying to remove the product. Yay for preventing wrinkles!
The difference from regular masks
Well, aside from the most obvious fact that splash masks look and feel more like a toner, they're perfect for ladies and gents who are always in a rush. You can take it with you when you shower and BOOM, you just finished one step of your routine. So if you're rushing, or traveling and don't want to bring a ton of skin products, splash masks are the way to go!
ADVERTISMENT - CONTINUE READING BELOW ↓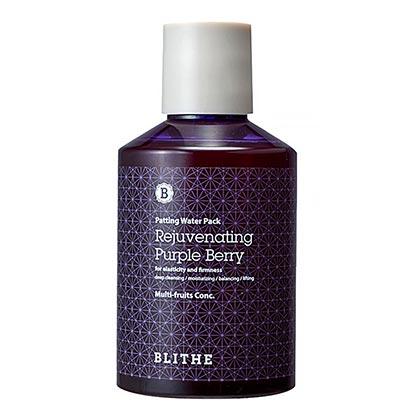 Blithe Patting Splash Mask Rejuvenating Purple Berry, P2,080, Sephora.ph
Follow Tisha on Instagram.
K-UPDATES