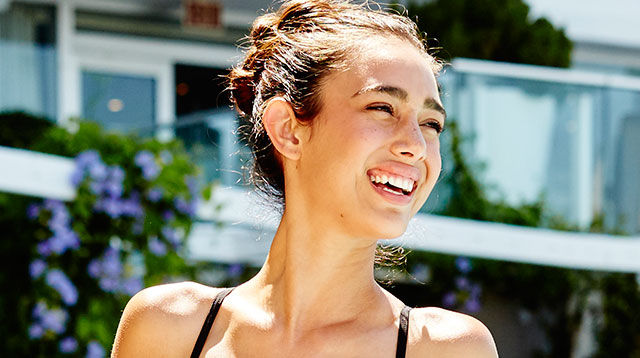 1. Detox
Once—or twice, if it gets really bad—a week, put on a deep-cleansing charcoal mask to get rid of dirt, oil, and other impurities from your pores. Activated charcoal has been found to effectively pull out dirt from deep within the skin 200 times better than any other ingredient. This is why after you wash off your charcoal mask, it instantly feels like your skin is tighter and cleaner.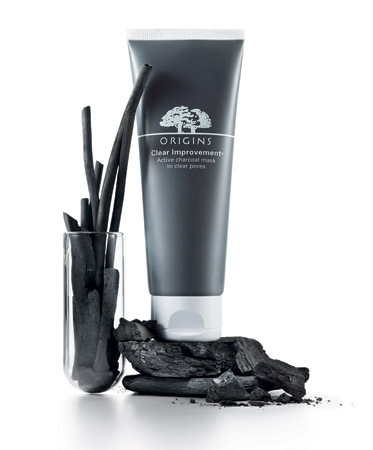 Try: Origins Clear Improvement Active Charcoal Mask, P1,500, Megamall
2. Exfoliate
Ever wonder why you seem to break out more when it's hot? It's probably because your pores get clogged because of your skincare, makeup, and sweat. Use a gentle exfoliator to clear your pores and brighten your skin. Getting rid of dead skin will also make your skin care products more effective, because your skin will absorb them better.

Try: Cure Natural Aqua Gel, P1,500, Beauty Bar
3. Moisturize
We all know that heat, humidity, and thick moisturizers don't work well together, so opt for lightweight hydrating products instead. We recommend using multi-purpose oils to pack on moisture, because, contrary to popular belief, they won't leave you looking greasy, as long as you pick a good kind. Choose one that's non-comedogenic, meaning it won't clog your pores and lead to breakouts. (Also, multi-purpose oils are perfect for traveling, because you can use them on your hair, face, and body!)

Try: Elizabeth Arden Eight Hour Cream All-Over Miracle Oil, P1,900, Rustan's Shangri-La
4. Step up your SPF
But you know this already, right? Keep photo damage at bay by using a daily broad spectrum facial sunscreen as the last step of your skincare routine. Don't forget to also use lip balm with SPF to shield your lips!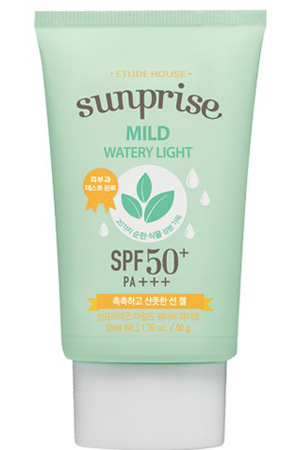 Try: Etude House Sunprise Mild Watery Light SPF50, p498, SM Megamall
5. Switch up your makeup routine
When it's too hot, it's better to cut down on the amount of products that you use. Ditch your full-coverage foundations, and use multitasking bases like BB or CC creams to even out your skin tone and offer extra sun protection. Lightly sweep on loose powder to seal in your makeup and keep your face from getting greasy. For days when you really need a full face of makeup, use a makeup setting spray to prolong the wear. 
Follow Retty on Instagram. 
Recommended Videos