Good skin will always be in. Plus, I've noticed that in 2020, Pinays were more focused on taking care of their skin. Another trend I witnessed rising in 2021 is Skinimalism! People were comfortable in embracing their real skin—pores, texture, acne, pigmentation included. Skinimalism also meant to simplify one's beauty routine.
As a Beauty Editor and a skincare enthusiast, I got excited when Sunnies Face launched their first-ever skincare product: The Dream Cream is a super-hydrating serum gel cream
that will give skin a healthy glow. 
Scroll down to learn more about it, plus a short and sweet review of the Sunnies Face Dream Cream.
What are the main ingredients of the Sunnies Face Dream Cream?
It promises to deliver hydrated, radiant skin, thanks to a mix of hyaluronic acid, niacinamide, and ceramides. Hyaluronic acid is known to be like a glass of water for dehydrated skin (a must-have whether you live in hot or cold climates!). Niacinamide helps brighten uneven skin tone. Ceramides retain moisture and protect the skin from pollutants. Overall, these three ingredients will grant a clearer, softer, and smoother complexion—like a glass of water for your skin.
ADVERTISMENT - CONTINUE READING BELOW ↓
BTW, it's cruelty-free and vegan, and it is also free of the following: Fragrances, alcohol, parabens, sulfates, phthalates, glutens, and GMOs. This is a great basic moisturizer even for those with sensitive skin.
Can I use Sunnies Face Dream Cream if I have oily skin?
Yes! It's oil-free and non-comedogenic so it won't clog the pores or cause breakouts. Since it has a lightweight formula, it won't leave a sticky film on the face. It can easily be absorbed by the skin, too!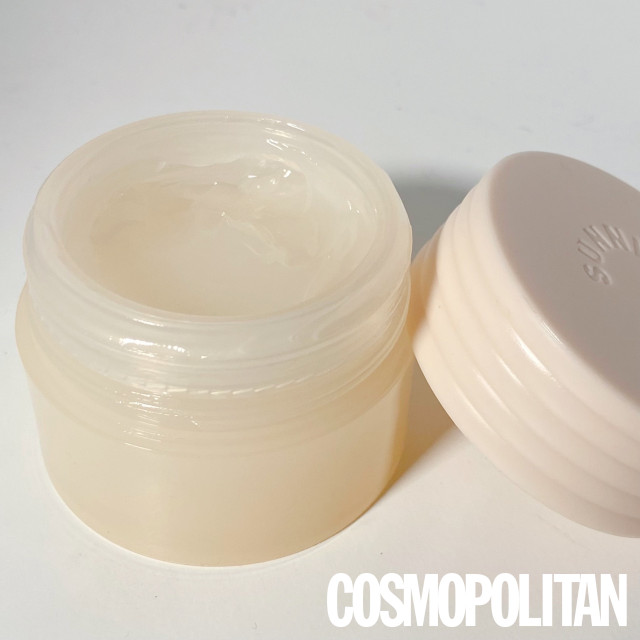 My honest review of the Sunnies Face Dream Cream
My skincare habits depend on my mood or energy levels. There are times when I would go all out in my complete a.m. and p.m. regimen, while there are days when I just aim to do the bare minimum.
TMI, but I'm going through ~a lot~ lately, so I usually just wash my face and use ONE skincare product at night. I think it was a cool coincidence that I got my hands on a tub of Sunnies Face Dream Cream. Because it's packed with niacinamide, hyaluronic acid, and ceramides, I can skip the serum. I just applied a sheer layer on my skin before going to bed (or binge-watch a Korean series), and then I let it work its magic. 
In the morning, I use the Sunnies Face Dream Cream following a "sandwich" skincare method: I apply a sheer layer on clean skin, and then put on sunscreen. Afterward, I spread Dream Cream all over my face again as a priming moisturizer, aka a makeup base!
ADVERTISMENT - CONTINUE READING BELOW ↓
Here are my usual beauty essentials whether I'm at home or outdoors: Sunnies Face Dream Cream, blush, and an MLBB lipstick.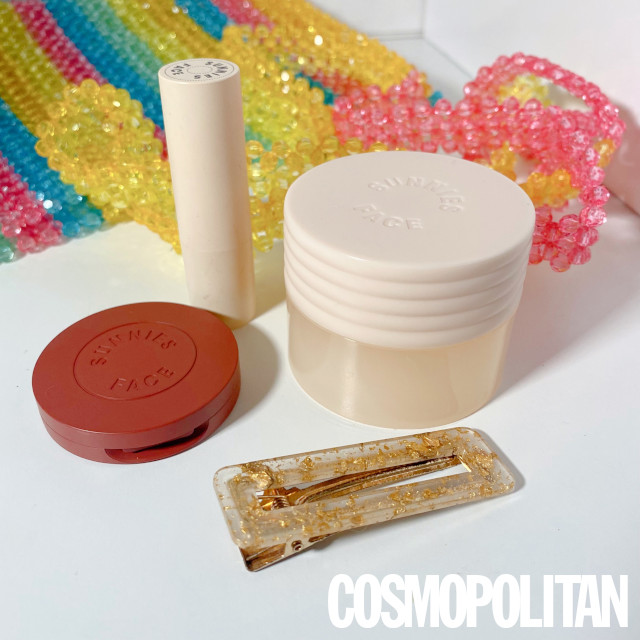 I've only used it for a week but so far, I've been loving the honey-skin finish I get from the Sunnies Face Dream. I'm sure my cousins and relatives from other countries will ask me to hoard tubs for them!
ADVERTISMENT - CONTINUE READING BELOW ↓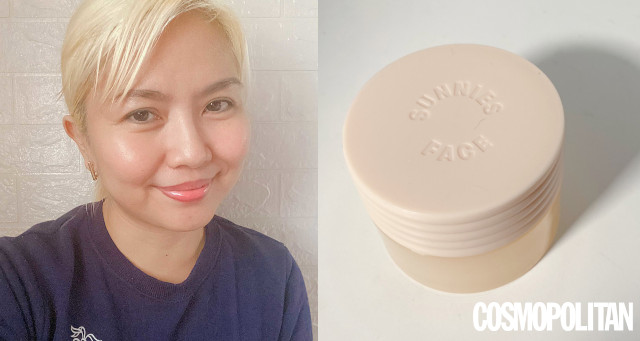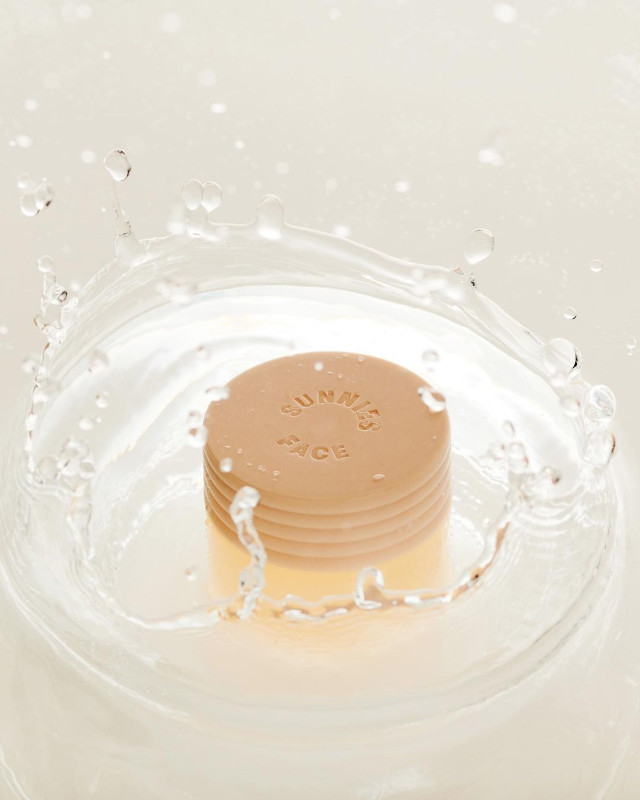 ADVERTISMENT - CONTINUE READING BELOW ↓
Sunnies Face Dream Cream, P795
Follow Ira on Instagram.
***