Fact: Applying sunscreen is a *crucial* step in every skincare routine. But what is SPF exactly and why is it so important? 
ICYDK, sunscreen works by absorbing or reflecting the UV rays to keep them from penetrating your skin. This helps prevent premature skin aging (like fine lines, dark spots, and uneven skin texture), skin cancer, and of course, sunburn. This skincare essential, however, can only do its job if you do yours. Even if you're using a sun-care product with a high SPF, you can still get sun damage if you're not applying it correctly. But don't worry, we're here to help you out! 
Here's how you can properly apply (and reapply) your sunscreen:
1. Make sure that you're using *enough* sunscreen. 
When it comes to sunscreens, size matters. To get the right coverage, squeeze out a nickel-sized dollop of sunscreen (that's about a teaspoon) for your face alone. To fully cover your body, be generous and slather on a shot glass worth of product. According to the American Academy of Dermatology Association, people "who get sunburned usually didn't use enough sunscreen." 
ADVERTISMENT - CONTINUE READING BELOW ↓
2. Reapply, reapply, reapply! 
Sunscreen doesn't last forever. It fades throughout the day, especially if you're sweating it out or spending hours under the sun. Ideally, you should reapply every two hours (or more frequently if you're at the beach). Trust me, your skin will thank you later!
P.S. You can use a sunscreen spray to make reapplication easier. This one from Beach Hut has a non-sticky formula that protects your skin from both UVA and UVB rays. Plus, it's water- and sweat-resistant.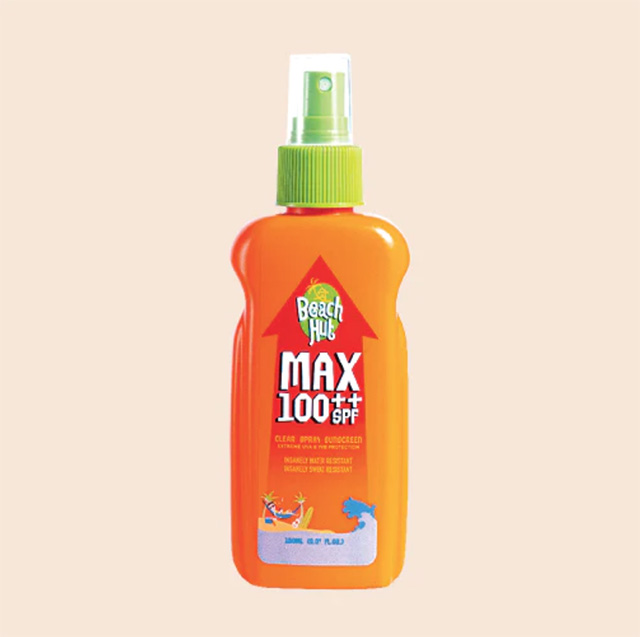 Beach Hut Max SPF100++ Sunscreen Spray, P705 P671, available online and on Lazada
3. Apply sunblock 15 to 30 minutes before swimming (or heading out). 
We know how tempting it is to jump into the pool after switching to your swimsuit, but it's important to give the product ~enough~ time to soak in to be effective. 
4. Don't forget about your entire body! 
Many people tend to neglect their necks, ears, hands, and feet when applying SPF, which makes some of these areas prone to sunburn. 
If you're looking for a non-greasy, lightweight sunblock for your face and body, this one from Beach Hut is worth a try. It has an SPF of 100, and it doesn't leave behind a white cast.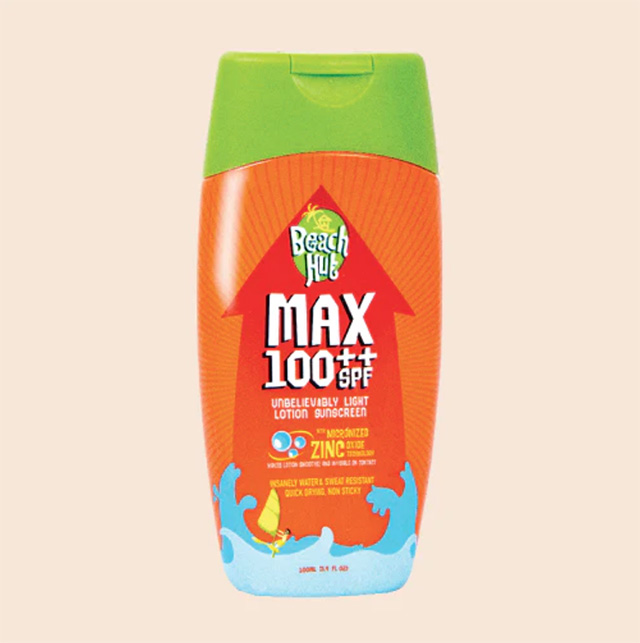 ADVERTISMENT - CONTINUE READING BELOW ↓
Beach Hut Max Sunscreen SPF100++ Sunscreen, P693 P660, available online and on Shopee
In case you didn't know, your scalp can get sunburned, too. (Take it from me who experienced it after kayaking for hours.) This clear spray sunscreen protects your scalp and hair from the sun's UV rays. Bonus points: It helps keep your hair from becoming dry, too, which is particularly helpful for girls with colored tresses.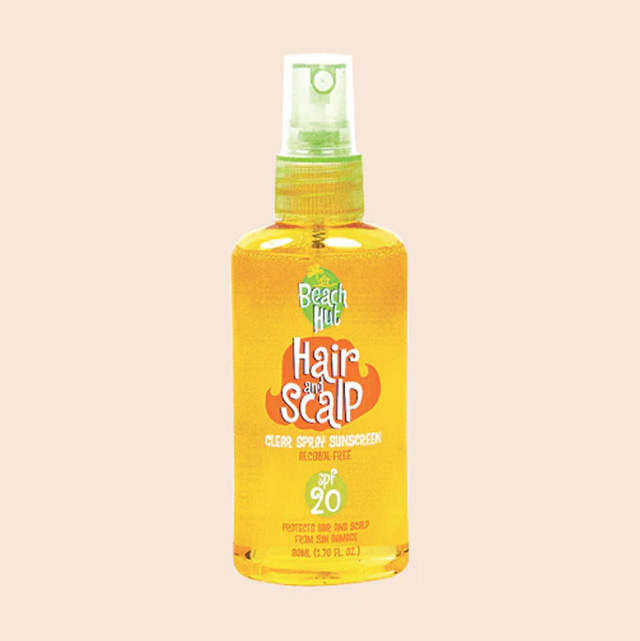 ADVERTISMENT - CONTINUE READING BELOW ↓
Beach Hut Hair and Scalp Clear Spray Sunblock, P376 P358, available online
Celebrate Sunscreen Day with Beach Hut and grab exclusive deals on their official website, www.beachhutfun.com!