Want to expand your love and obsession for Asian skincare to other parts of the continent? Look no further than our northern neighbor, Taiwan! The country has a rising beauty scene, and these labels are leading the pack:
1. Naruko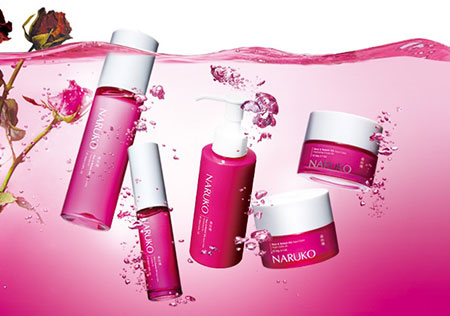 Founded by leading skincare expert Niu Er, who's something of a celebrity in Taiwan, Naruko prides itself on using the best ingredients found in nature. The brand is composed of many lines that target specific concerns and needs—including the Taiwan Magnolia line for brightening and firming, Rose and Botanic HA for deep hydration, and Tea Tree products for acne prevention and control. Some of Naruko's best sellers are the night gellies (aka sleeping packs) and sheet masks, which this editor can attest to. The brand is also environmentally friendly—all products come in boxes that can be repurposed for other uses, such as business card holders and pen holders. The best part? The brand is already available in Manila. Find it online at the official Philippine website, or in Watsons and The SM Store.
Continue reading below ↓
Recommended Videos
2. UNT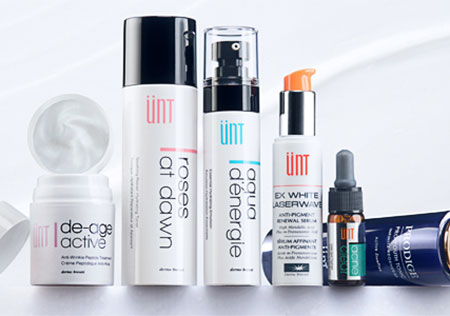 Sleek and clinical in design, UNT's packaging reflects its desire to combine pharmaceutical technology with no-nonsense effectiveness. You definitely won't find hand creams masquerading as fruits here—instead, expect straightforward products that do exactly what they say on the label. UNT's hero ingredient is tranexamic acid, found in the Ex White line, which addresses post-inflammatory hyperpigmentation and works to create luminous skin. It's also known to target acne and redness, which definitely sounds to us like hitting two birds with one stone!
3. My Beauty Diary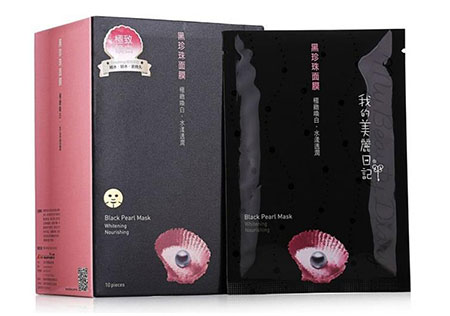 Google the keywords "Taiwan" and "skincare," and you'll most likely encounter recommendations for sheet masks, sheet masks, and even more sheet masks. And on top of it all is My Beauty Diary, touted as the #1 best-selling mask brand in its home country. You can find them literally everywhere in Taiwan, packaged in boxes of 10s or 8s (for newer releases). Of course, every drugstore and beauty store would carry different kinds, but the ones most mentioned and praised by Asian Beauty Redditors are Imperial Bird's Nest, Black Pearl, and Hyaluronic Acid.
4. Dr. Wu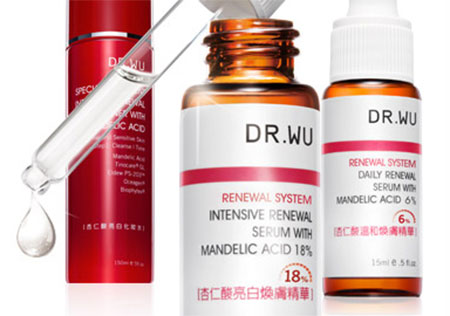 With direct backing by L Capital Asia, which is owned by the LVMH group, Dr. Wu is popular in Taiwan for a reason. Celebrities and regular folks swear by the brand's anti-aging skincare, deemed to give the same results as surgical solutions. For those completely new to this label (like us!), the most hardworking and best-selling lines are apparently the Hyalucomplex Hydrating System and the Mandelic Renewal System. The former is for those with dry or dehydrated skin, as it contains four different forms of hyaluronic acid to keep skin supple and moist. The latter, on the other hand, features mandelic acid, a kind of alpha hydroxy acid (AHA) obtained from bitter almonds. Use it to reverse or prevent signs of aging, like fine lines, wrinkles, and dull skin.   
5. L'Herboflore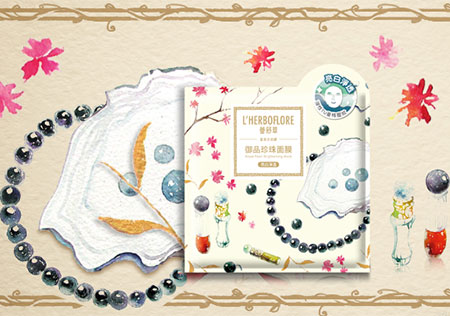 When it comes to skincare, quality and effectiveness really should trump packaging. But as the Koreans have proven, it's totally possible to get the best of both worlds! Enter L'Herboflore, a sheet mask company we've fallen in love with. The brand's products are consistently recommended on the Asian Beauty Reddit for two reasons: first, their ~*stunning*~ packaging featuring delightful and whimsical designs; and second, the actual results the mask give, including hydrating the skin and leaving it glowy AF. Face masks aside, L'Herboflore also carries masks for other delicate areas of the body. We spotted a neck mask that every off-shoulder-loving girl would go crazy for, as well bust masks to give your breasts a boost!
Follow Patricia on Instagram.