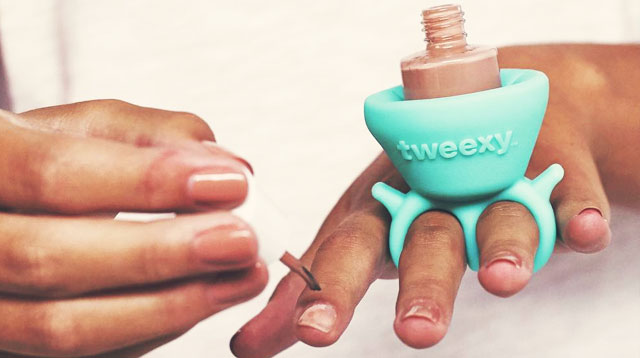 Instagram/thetweexy
Even beauty-obsessed girls know that doing your own nails is not a joke. You can have the most steady hands and STILL end up with a botched nail job.
In our search for more ways to finally perfect our DIY manicures, we came across The Tweexy, a wearable nail polish bottle holder.
The ring—which oddly resembles ring pops that were HUGE in the '90s—is made of rubber. It's specifically designed to fit any brand of nail polish snuggly. No more spills, no more trying to look for your bottle to layer on your next coat.
Continue reading below ↓
Recommended Videos
Using the Tweexy makes doing your nails and touch-ups easy AF, because you won't need to scout for a flat surface to lay the bottle on. It will also save your beds and rugs from the consequences of spilling nail lacquer all over them.
The clever nail tool retails for $14.95—just a little over P714—and you can get yours on Amazon.
What do you think of this product?
Follow Retty on Instagram.