Apparently, you can get a nose lift without going under the knife.
Yep, it's called the Nose Lifter—a device inserted into your nose to give it "more lift." The inserts come in black (no one will know!), and is available in five different sizes from XS to XL—depending on the size and shape of your nose. It comes with a hook-like device that helps you remove the inserts when you're done.

It looks like a torture device: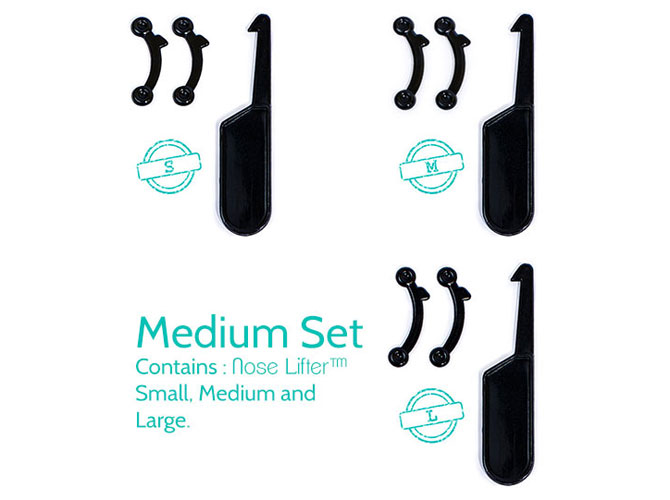 And we were kind of weirded out by the tutorial video below, because it looks soo uncomfortable and painful to put, but the post nose job results afterwards are amazing.
The catch is, you can't wear it for more than an hour during your first week of use. But once you get the hang of it, you can keep wearing it, unless you're sleeping, exercising, swimming, or performing any major physical activity. Because the last thing you want is a foreign object stuck inside your nose.
That's just gross.
But WHAT happens if you sneeze or cough during a meal, and it accidentally falls on your food—or worse, someone else's? 
Awkweerd.
Interested? Depending on the size you get, the Nose Lifter (made in Korea) retails for about P1,500/each.
We haven't tried it, and we're not sure if we want to. How about you?