There's a new cleanser in town, and it's called the konjac sponge. Unlike your usual exfoliators, it doesn't have microbeads, doesn't run on batteries, and it doesn't make you peel. So what is it? It's a squishy sponge that's made out of a fibrous vegetable—grown in Jeju, Korea—that's packed with Vitamins A, C, E, D, zinc, protein, folic acid, and iron. And anything that's good for your body must be good for your skin, right?
Maggie Gunning, one of the co-founders of not.a.sponge, took the konjac vegetable and turned it into something that's more useful for us beauty geeks: She made it into a facial cleanser. The sponge reportedly washes, cleanses, and exfoliates your skin—even without using your facial wash. Or toner. Or anything.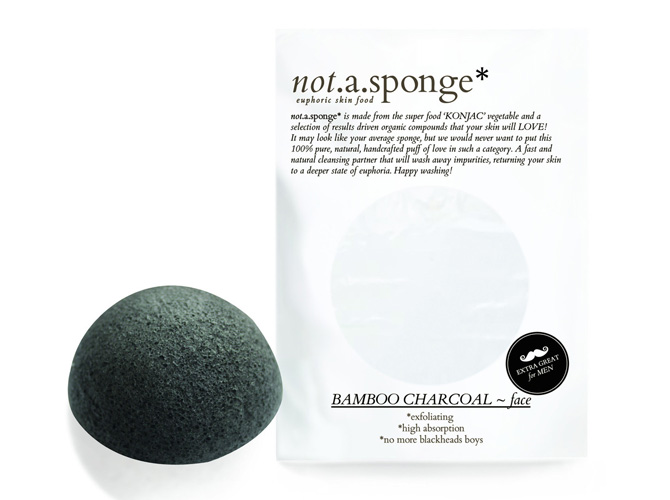 Continue reading below ↓
Recommended Videos
You take the sponge, soak it in water, and glide it on your skin. "The konjac sponge gently exfoliates the skin—making it smoother and radiant. It's harder for your skin to shed dead skin cells as you age, so sometimes you need the extra help," says Dr. Kaycee Reyes M.D., D.C.D, M.S.c, of Luminisce Clinic. 
You should use the sponge about 2-3 times a week, but you shouldn't use it consecutively. And don't ditch your facial wash, advises Dr. Reyes. "Massage the sponge in a circular motion, concentrating on areas that have blackheads."
As for the healing of acne? Don't think it'll do that either."Even if the label says it contains a cleaning agent like charcoal, it doesn't contain the active charcoal that's ideal for removing excess oil or impurities. So it won't make your zits go away," she adds.
It's still a good buy, though. Beauty Bar sells the sponge for P450, a cheaper alternative to cleaning brushes which can set you back by P8,000. It's a great exfoliator to use in between derma appointments. So in case you've been missing out on your sessions, this might help your skin look better.