We may earn commission from the affiliate links on this page, but we only recommend products we love. We promise!
I dread sudden changes in climate for my skin. Depending on the intensity of the spike or drop in temperature then factor in the presence or lack of humidity, my skin can really feel like it's going into shock. I can break in hives that go away once I start to acclimatize or worse—a full-on breakout. Such is life for people with highly sensitive skin. Plane rides aren't very helpful either. The stress, the pressure, and having to wear a mask for some airlines that still require it can cause irritation. Thankfully, I've learned to manage it through the years by learning to listen to what my skin needs. 
If you're someone with sensitive skin and you intend to travel to lower temperatures, the key is to really stay hydrated without clogging up your pores. For two-and-a-half weeks, I was enjoying breathtaking views in the mountains of Switzerland where the temperature dropped to a dry -15C and then found myself in a couple more cities with Amsterdam and Copenhagen providing a bit of warmth at -1C with just enough humidity to make my skin happy while keeping my hair calm. 
I was able to survive half a month in Europe without having to deal with a zit and I have my skincare routine to thank for it.
As much as I'd like to tell you that I'm someone who travels light and that I was able to pare down my skincare, that simply isn't the case. I did not want to shock my skin after all the progress I'd been making in the tropics. So I made sure to prepare well prior to the trip, setting myself up for success.
ADVERTISMENT - CONTINUE READING BELOW ↓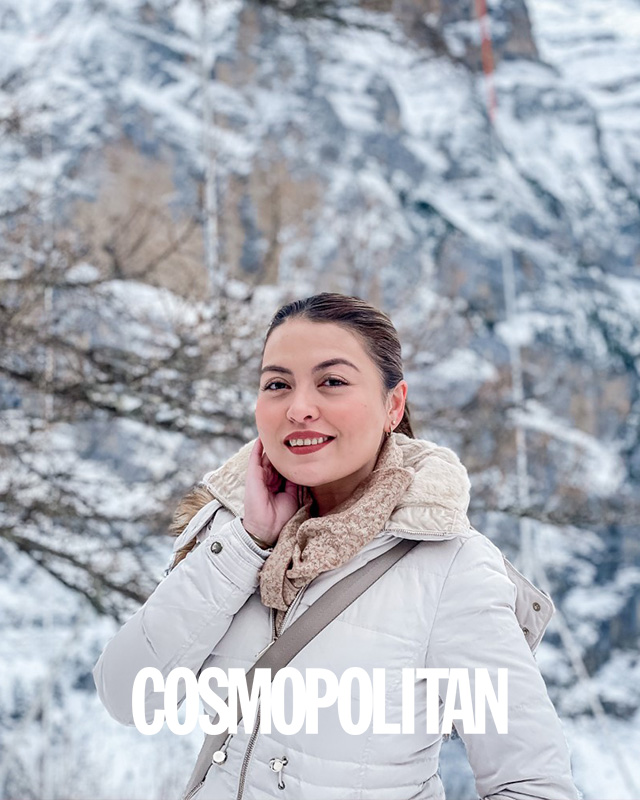 A week prior, I made sure to visit my dermatologist. I go to Skin 101 twice a month—more often than my visits to church. So I guess, it's safe to say that skincare is now my religion. At 33 (turning 34 this June), I won't be taking any chances. I got a facial, a diamond peel, and my usual Revlite laser. It's an all-in-one that encourages your skin to produce more collagen while improving its texture and eliminating pigmentation.
I went back the day before my flight for a quick botox injection on my forehead. I rarely get inflammation on this part but I did want to avoid tension headaches while traveling and this is perfect for it. I also dropped by Centro Holistico and got a detox and immunity-boosting IV drip. This particular drip contains a bit of glutathione which is added to boost the vitamin C in the magic concoction. I did not get sick during the trip and as an added bonus, I did see my skin looking radiant and bright from within. 
And now, here's everything I packed for the trip. 
For the plane:
We had a red-eye flight so after the first meal, I removed my makeup with Bioderma Sensibio H2O Makeup Removing Wipes. I don't trust the water in plane toilets so I removed the excess using my dermatologist-prescribed Skin 101 Acne Defense Toner. I topped it off with wonder product FAACE Period Face Mask. I love how fuss-free this mask is and how it calms the skin while providing intense hydration. I truly think this was key to my calm skin all throughout the trip. It comes in a 100ml tube which means it was allowed to stay in my hand luggage while having enough to go for the rest of my travels.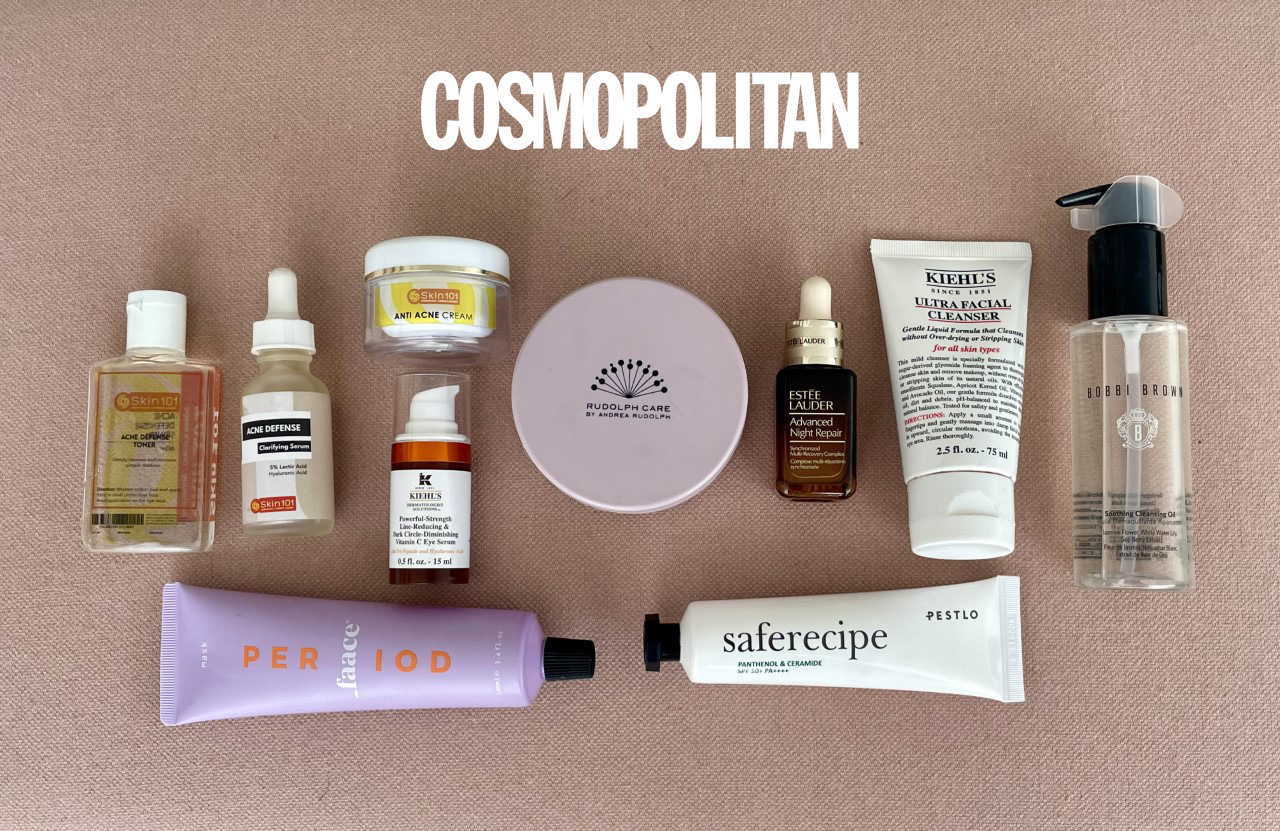 When I woke up and right before the next meal service, I used the face wipes once more and then slapped some Pestlo Saferecipe Sun Essence on my face. It's a moisturizer and broad spectrum sunscreen in one, containing a generous SPF 50+PA++++. We were arriving at six in the morning and going straight into a train with big windows so sun protection is imperative. Yes, even in winter time and even more so when there's snow on the ground as it can reflect harmful UV rays.
ADVERTISMENT - CONTINUE READING BELOW ↓
For my evening routine, I swapped the face wipes for my favorite—the Bobbi Brown Soothing Cleansing Oil. I go for a second cleanse using my Kiehl's Ultra Facial Cleanser which deeply cleans without leaving my skin feeling too dry. It's followed by—again—the Skin 101 Acne Defense Toner. It's an essential in my routine ever since Dr. Jennie Diaz prescribed it to me. I brought another favorite for my serum: the Estee Lauder Advance Night Repair Serum. Dark undereye circles look so pronounced in the cold weather so I really needed to use the big guns. I used the Kiehl's Powerful-Strength Line-Reducing & Dark Circle-Diminishing Vitamin C Eye Serum and it really brightened the area. I also brought my Skin 101 Acne Cream and used it as a spot treatment and only when needed. To top it all off, I used the FAACE Period Face Mask once more as my evening moisturizer for the whole trip.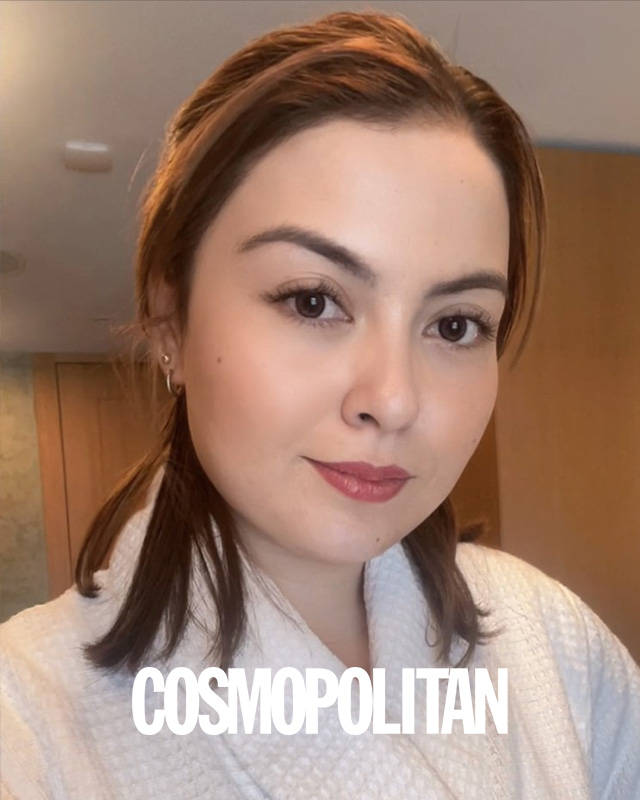 While sledging, I got a full face of snow—twice. I immediately noticed a few bumps forming. I dabbed a bit of this cream and they were gone in the morning.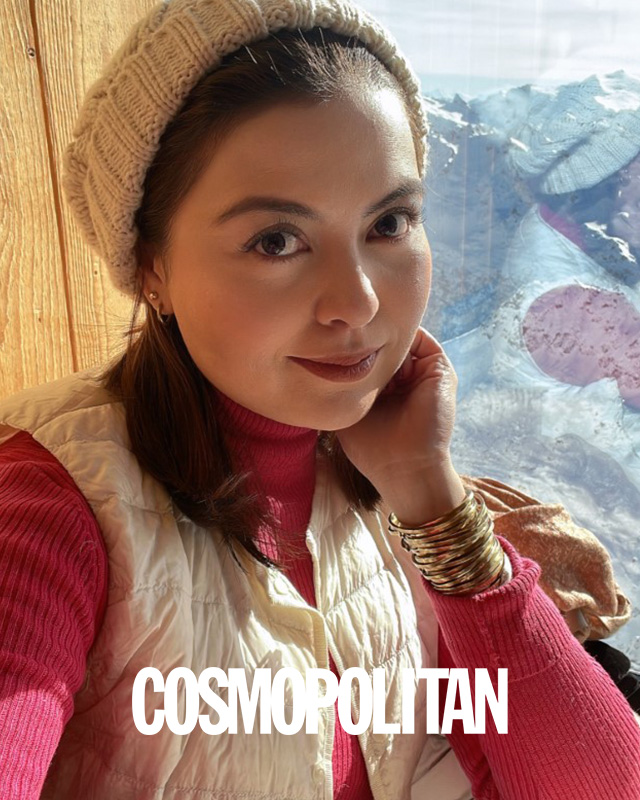 For my morning routine, I go back with the Kiehl's Ultra Facial Cleanser, the Skin 101 Acne Defense Serum and Pestlo's Saferecipe Sun Essence. 
Day and night, I also used Danish brand Rudolph Care's Açai Body Balm all over my body and my lips. It's so nourishing and kept my skin from drying up.
Some would say I'm high maintenance and I won't deny that. But taking care of my skin is part of my lifestyle that I truly enjoy. Preventing damage and early signs of aging is always better than having to deal with them once they're already there. Enjoy the cold while staying hydrated!
ADVERTISMENT - CONTINUE READING BELOW ↓
READ MORE 
I Got My Kilay *Microbladed* At This Celeb-Approved Brow Studio, And Here's What Happened
We Want Colorful Printed Bikinis Now, Thanks To Sue Ramirez
8 Celebrities Share The Real Meaning Behind Their *Fave* Tattoos