We may earn commission from the affiliate links on this page, but we only recommend products we love. We promise!
Every year, there's always a new makeup hack or technique that's going viral online! But what most people tend to forget is that the key to a ~*flawless*~ makeup look actually starts with a good skincare routine. 
Here's Why It's Important To Use Skincare Before Makeup:
It preps your base.   

If you've ever tried to apply makeup to dry, flaky skin, you know how frustrating it can be! Your foundation doesn't blend well, your powder looks cakey, and your overall look just doesn't appear as smooth as you'd like. This is where skincare comes in. By hydrating and smoothing your skin, your makeup will have a much better base to adhere to, resulting in a more "plakado" look.

It improves your skin's texture over time.

Makeup can certainly cover up imperfections, but it can't fix them. If you're dealing with issues like acne, hyperpigmentation, or uneven texture, investing in a good skincare routine can actually help improve these issues over time. By using targeted products like serums, acids, and moisturizers, you can work towards a smoother, more even complexion, which means you'll need less makeup in the long run.

ADVERTISMENT - CONTINUE READING BELOW ↓

It can make your makeup more effective. 

If you're using high-quality skincare products that are tailored to your skin's specific needs, you'll be providing a healthy canvas for your makeup to work its magic. This means that your makeup will not only look better, but it will also be more effective. For example, if you're using a moisturizer with hyaluronic acid, your skin will be plumper and more hydrated, which will help your foundation blend ~seamlessly~ and prevent it from settling into fine lines and wrinkles.
How To *Properly* Prep Your Skin 
Step 1: Cleanse
The first step in any skincare routine is cleansing. This removes dirt, oil, and makeup residue, which can all interfere with your skincare and makeup products. Cleansing also helps prevent breakouts and improve skin texture.
Step 2: Tone
After cleansing, it's important to use a toner! Toners help balance the skin's pH, which can become disrupted during the cleansing process. Toners also help remove any remaining impurities and prep the skin for the rest of your skincare routine.
Step 3: Apply serum
Serums are a great way to target specific skin concerns, whether that be hydration, brightening, or anti-aging. They're typically lightweight and absorb quickly into the skin.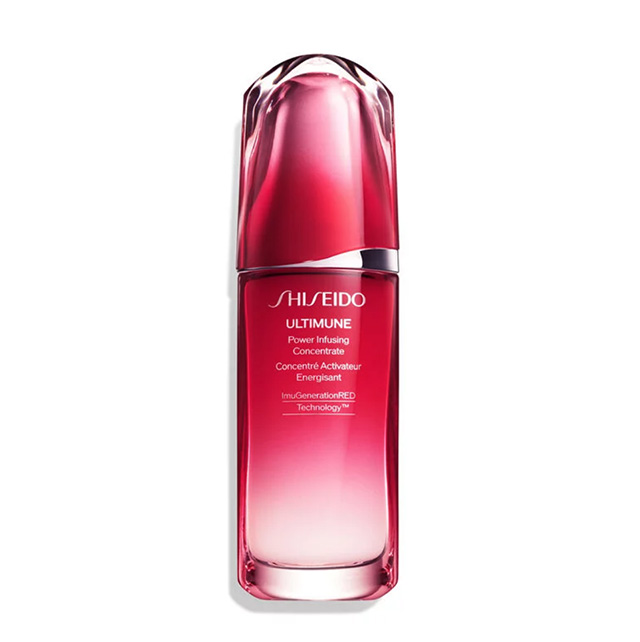 Shiseido Ultimune Power Infusing Concentrate, P4,350, Lazada
Shiseido's Ultimune Power Infusing Concentrate is a must-try! It helps create a smooth canvas for makeup application, making your base look more flawless and natural. With regular use, this watery serum helps strengthen your skin's natural barrier, increase its resilience, and improve its texture. Fun fact: Gabbi Garcia's makeup artist Jason Delos Reyes swears by it for skin-prepping! 
ADVERTISMENT - CONTINUE READING BELOW ↓
Step 4: Moisturize
Of course, moisturizing is another crucial step in any skincare routine, as it helps to hydrate the skin and lock in moisture. This moisturizer from Benefit Cosmetics has skin-smoothing abilities and helps the foundation cling better to the skin.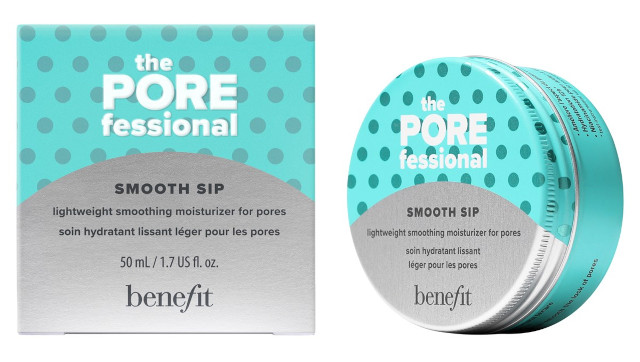 Benefit Cosmetics The Porefessional Smooth Sip Lightweight Moisturizer, P2,915, Sephora
ADVERTISMENT - CONTINUE READING BELOW ↓
Step 5: Apply eye cream
The skin around your eyes is delicate and prone to wrinkles, so it's important to use a targeted eye cream to hydrate and protect this area. Eye creams can also help reduce puffiness and dark circles, making you look more awake and refreshed!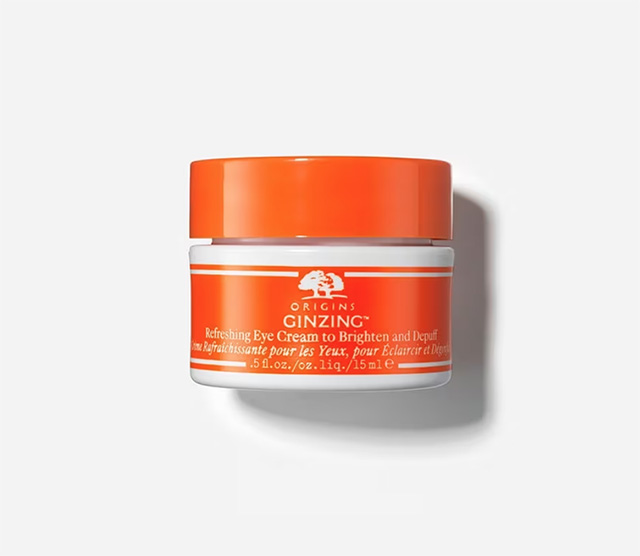 Origins GINZING Vitamin C & Niacinamide Eye Cream, P1,800, Lazada
ADVERTISMENT - CONTINUE READING BELOW ↓
This tinted eye cream from Origins contains Vitamin C and niacinamide that can help brighten and depuff the under-eye area! 
Step 6: Apply sunscreen
UV rays from the sun can cause premature aging and skin damage, so it's important to use sunscreen daily—even on cloudy days. Sunscreen should be the last step in your skincare routine, as it sits on top of the skin and can interfere with the absorption of other products.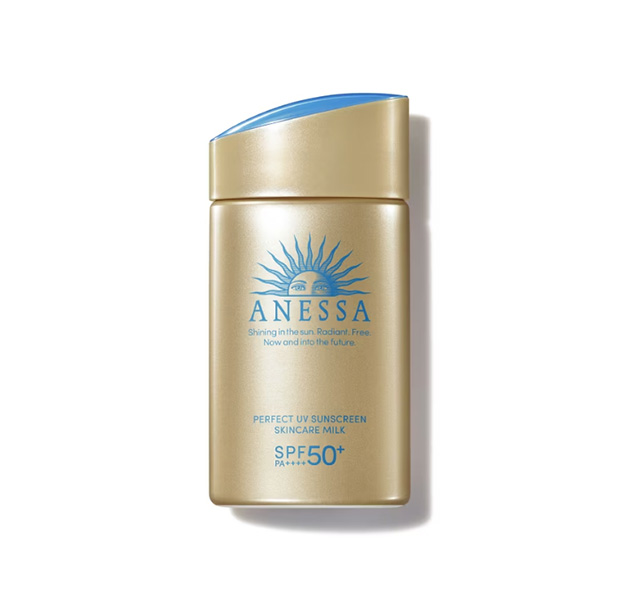 ADVERTISMENT - CONTINUE READING BELOW ↓
 Anessa Perfect UV Sunscreen Milk SPF 50, P1,990, Lazada
This sunscreen has a lightweight, milky texture that absorbs quickly into the skin without leaving a greasy or sticky residue! It contains a unique "Aqua Booster" technology that enhances the product's water resistance when it comes into contact with sweat or water. This means that it can help to prevent your makeup from smudging or running, even on hot and humid days!
Links are updated regularly and as much as possible, but note that products can run out of stock, discounts can expire, and listed prices can change without prior notice.