Did you know that once you hit your 20s, your skin's collagen production starts to slow down? It's what causes our skin to sag, form fine lines and wrinkles, and become dull. I just turned 22, and although I'm well aware that these signs of aging are totally normal and inevitable, I still want my skin to look and feel its best for as long as possible. Enter SNAILWHITE's Gold Youthful Glow Line, which claims to be the "gold standard in anti-aging"—and it also just so happens to be the key products in Small Laude's skincare routine. Naturally, I was keen to try it out for myself. 
What's in Small Laude's 24k Gold Skincare Routine?
Small's 24K Gold skincare routine consists of three main products: Whipp Soap Gold, Double Boosting Anti-Aging Serum, and Gold Advance Cream with Retinol and Bakuchiol. Infused with skin-rejuvenating snail mucin, this trio works together to address a wide range of skincare concerns.
ADVERTISMENT - CONTINUE READING BELOW ↓
The Whipp Soap Gold boasts of Micellar Foam Technology, which thoroughly cleanses the skin without stripping it of moisture. It's enriched with snail mucin and red algae that deeply nourish the skin and promote elasticity, resulting in a more youthful and plump appearance. Plus, it contains 24K lipobelle gold–literal nano-sized particles of gold–and niacinamide that help fade dark spots, promotes an even skin tone, and brighten the complexion.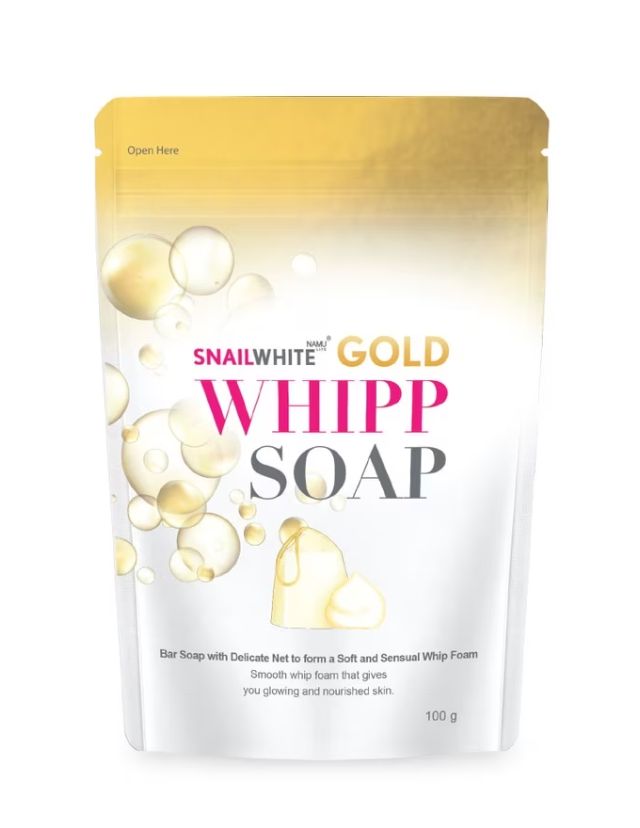 Whipp Soap Gold, P345, SNAILWHITE, Lazada and Shopee
The SNAILWHITE Double Boosting Anti-Aging Serum combines two potent formulas: the anti-aging serum and the lift-boosting serum–that work together to give you visibly smoother, lifted, radiant, and youthful-looking skin. The anti-aging serum in this product brightens the complexion and visibly reduces the appearance of fine lines, wrinkles, and hyperpigmentation. Meanwhile, the lift-boosting serum intensely hydrates the skin and protects it from free radical damage. It also helps to promote collagen and elastin production to firm and lift the skin.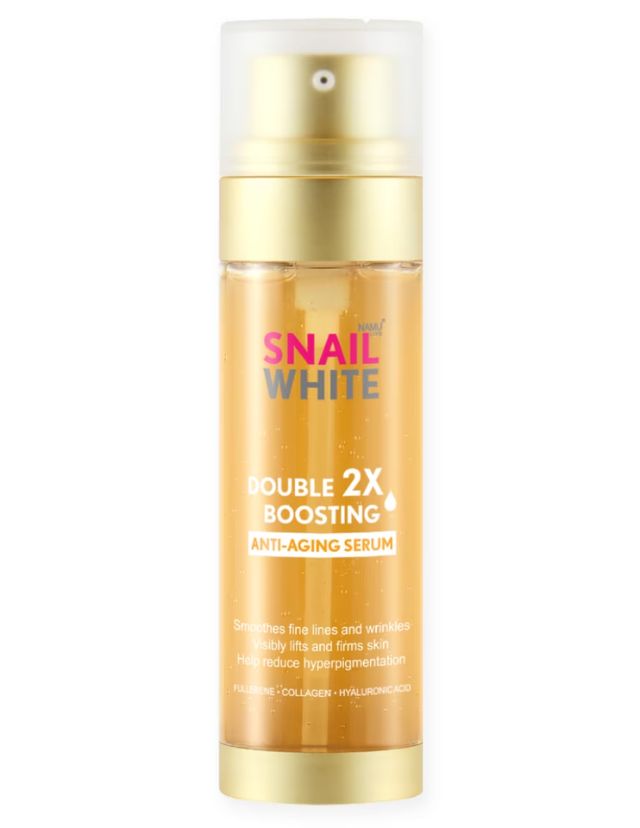 ADVERTISMENT - CONTINUE READING BELOW ↓
Double Boosting Anti-Aging Serum, P1095, SNAILWHITE, Lazada and Shopee
Lastly, the Gold Advance Cream Retinol + Bakuchiol. This highly advanced formula has a powerful blend of actives specially formulated to address wrinkles and sagging skin. Crafted with a lightweight and silky smooth consistency, this luxurious moisturizer effortlessly sinks into the skin, providing it with much-needed hydration. With retinol and bakuchiol as their star ingredients, this cream visibly reduces the appearance of fine lines and wrinkles while sculpting, lifting, and firming the skin.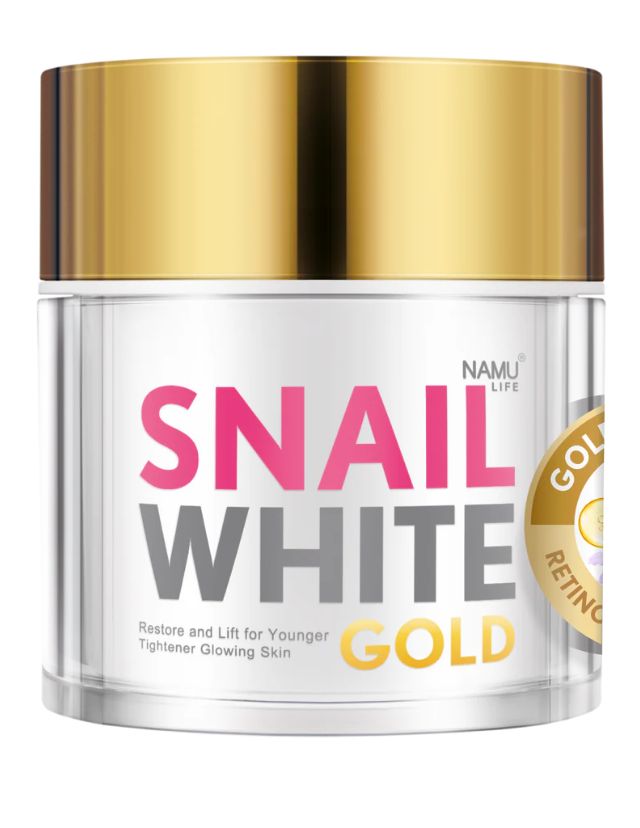 ADVERTISMENT - CONTINUE READING BELOW ↓
Gold Advanced Cream Retinol + Bakuchiol, P1750, SNAILWHITE, Lazada and Shopee
How I Used It
For this beauty review, I decided to forego my usual skincare for three days straight and just followed the exact steps in Small's routine. I started by cleansing my face with the Whipp Soap, followed by the boosting serum, and then the retinol and bakuchiol cream. I did this first thing in the morning as skin prep for my makeup and then again in the evening to refresh and rejuvenate my skin before going to bed.
When I first used the soap, I immediately noticed that my skin felt soft and supple after rinsing. I have combination skin, meaning there are both oily spots on my face (mainly around the forehead and T-zone) as well as some dry spots around the cheeks, nose, and mouth area. Most cleansers tend to leave my skin feeling tight and dry around my dry spots, but I was impressed that I didn't experience this with the Whipp Soap. That left a great first impression on me and pretty much set the bar for the two other products—and let me tell you, they did not disappoint.
ADVERTISMENT - CONTINUE READING BELOW ↓
After cleansing, I warmed up two pumps of the serum between my palms and patted it on my face. This left my skin feeling extra hydrated, not just on the surface, but deep within. I finished everything off with one full pump of retinol and bakuchiol cream. I loved how easily the product glided onto my skin. It allowed me to thoroughly massage the product into my face without any tugging and pulling. I found that the cream can feel quite sticky and tacky at first because of its thicker consistency. But it eventually dried down and I could feel that the moisture in my face was locked in.