Ready your wallets, because part two of Vice Cosmetics' collaboration with BT21 is finally here! This time, the collection features two new formulas: dewy lip tints and cream blushes! 
The Dewy Tints come in four shades: Fresh Nude (feat. Koya and RJ), Merry Mauve (feat. Shooky and Cooky), Brick Red (feat. Chimmy and Mang), and Rosy Pink (feat. Tata and Van). You'll love these tints—they're non-drying and lightweight. You get a cute glossy finish, so say hello to extra juicy-looking lips! Each tube retails for P195 each.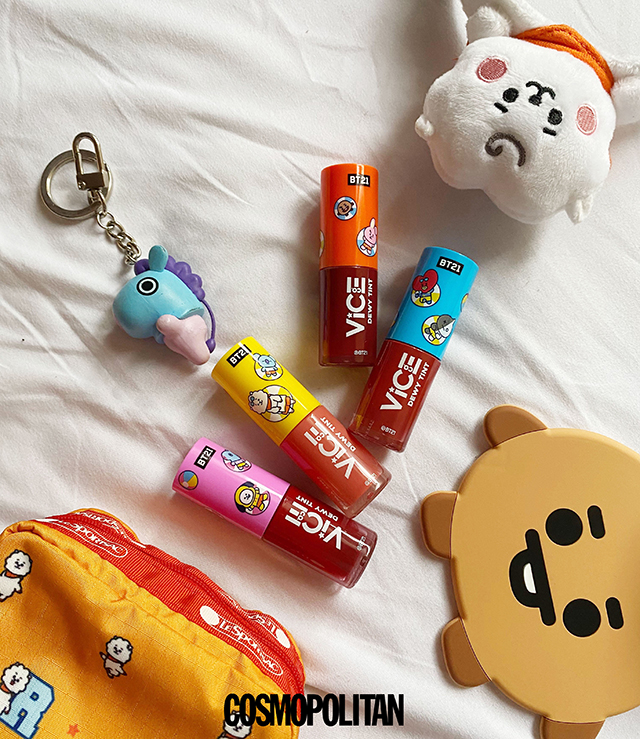 We've already tried these tints, and we can say these are definitely worth it. The formula feels nice and comfortable on the lips—definitely not the type of lip tint that will suck out the hydration from your puckers. You're left with healthy, plump, glossy lips. We're adding this to our long list of products that will leave us looking fresh all day. A personal fave: Merry Mauve and Fresh Nude!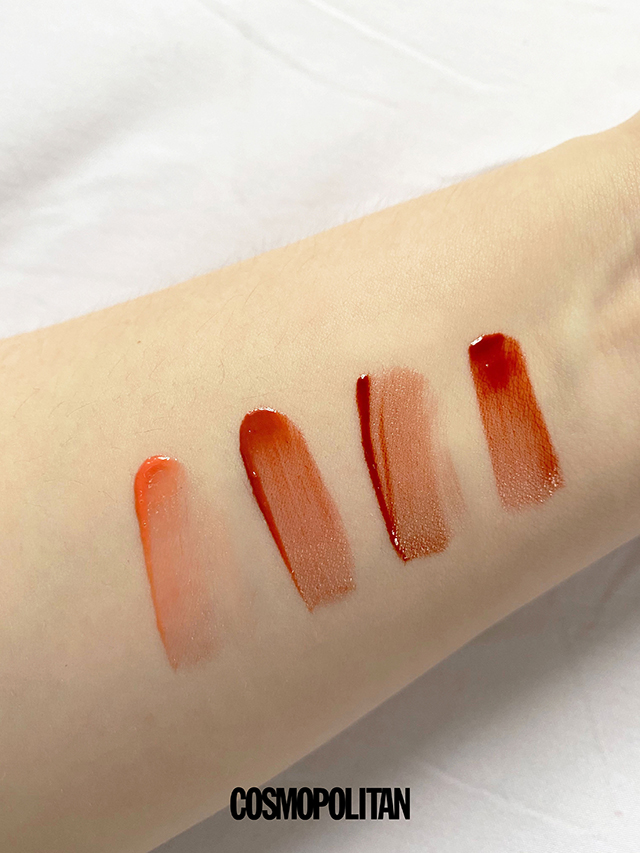 Continue reading below ↓
Recommended Videos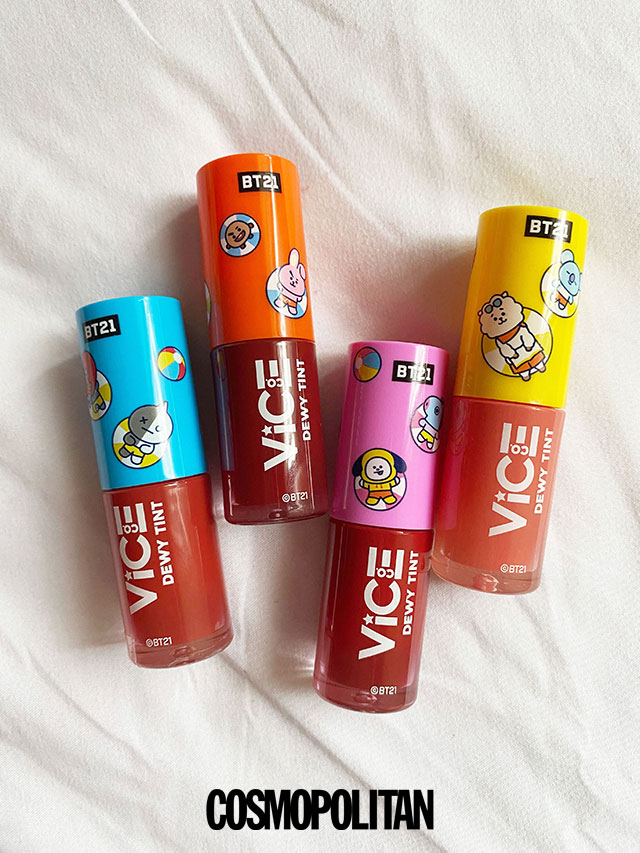 The Cheeky Blush tubes come in four shades: Everyday Nude (feat. Shooky and Cooky), Perfect Peach (feat. RJ and Koya), Playful Pink (feat. Van and Tata), and Sheer Plum (feat. Mang and Chimmy). These are creamy blushes that you can build to leave your cheeks with a gorgeous natural flush. Each tube also retails for P195.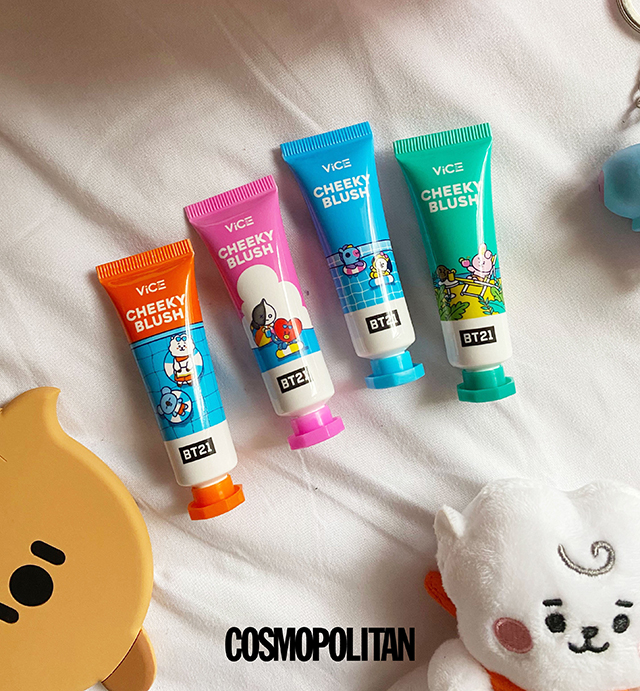 We love the shade selection for these blushes—these are universally flattering colors that anyone can wear. We suggest starting with just a bit of the product, blending it out with your fingers or a stippling blush brush and build it up until you're happy with the color. Some of top picks: Everyday Nude and Playful Pink.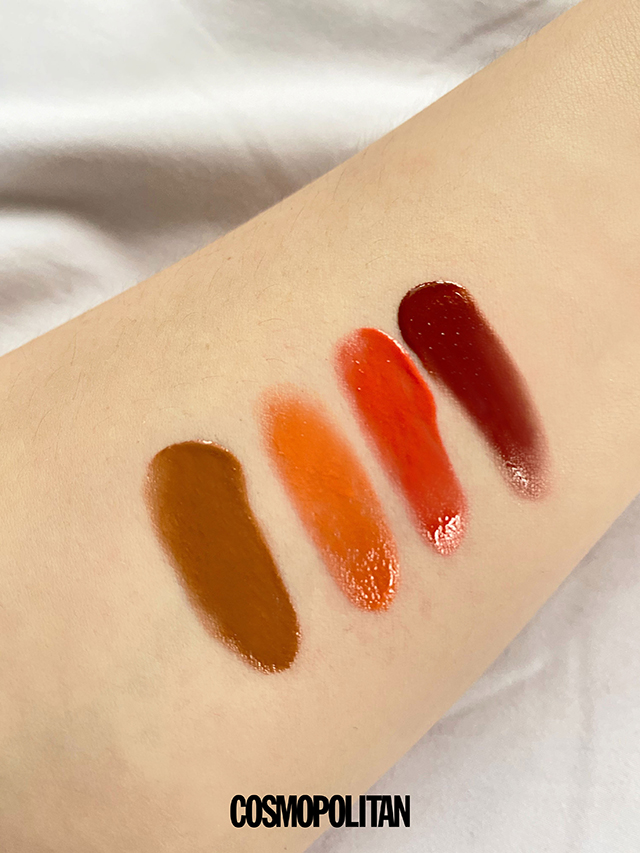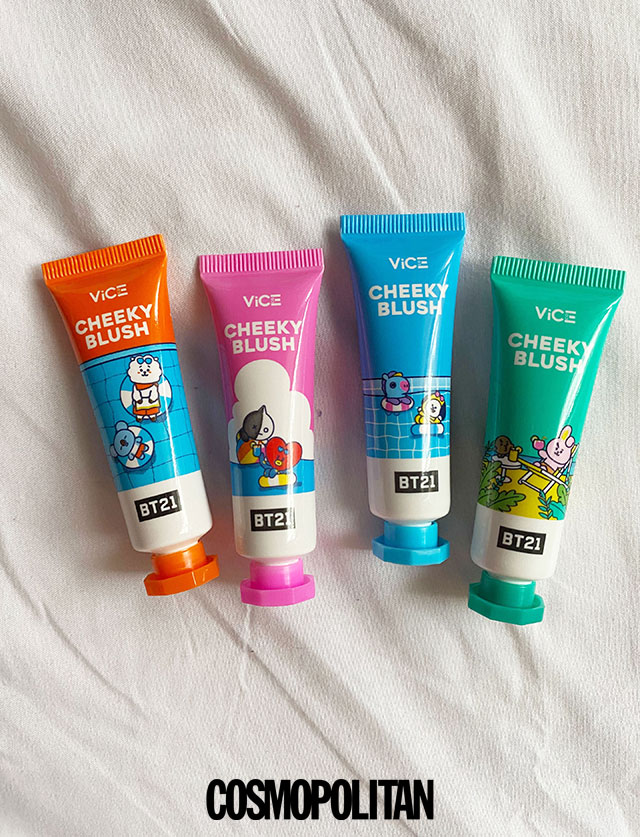 This is the second time the local beauty brand has teamed up with BT21 to create the prettiest makeup products. The first Vice Cosmetics x BT21 Collection was released in October 2019, featuring a 13-piece collection of lip tints, liquid lipsticks, blush duos, and an eyeshadow palette. Everything is cruelty- and paraben-free and vegan. 
Mark your calendars: All of these will be exclusively available on Lazada on August 10-12. If you want the full collection, you can pre-order the PR Kits (the full collection plus an exclusive Vice x BT21 travel pouch) from August 7-9 for P1,495. You can also shop for the products on BeautyMNL, Zalora, and vicecosmetics.com on August 13, Shopee on August 17, and Vice Cosmetics stores beginning August 24. 

Follow Retty on Instagram.