Yassi Pressman is undoubtedly one of our favorite people in the showbiz industry. (We LOVE insta-stalking her and finding out her latest ~*lewks*~ and adventures. We sat down with the Silka endorser and asked ~*everything*~ we wanted to know about her. Our friendly chat was brimming with beauty, fashion, and lifestyle facts AND legit life advice.
She loves going to the beach.
One of the things Yassi likes to do in the name of self-care is going on day trips to the beach. "If I can, if there's a weekend, I'd love to go on day trips, being by the beach—the water calms me." 
And hiking!
But aside from being a ~water baby~, Yassi is also a big fan of activities that involve nature, like hiking! "Kasi feeling ko pag nandoon ka sa taas, kung ano man yung burdens mo na feeling mo napakalaki, you look down and you see, there are so many other people in this world, so many other problems that you feel that you can carry everything that's on your back. The weight becomes a little lighter. So that's why I like going up."
ADVERTISMENT - CONTINUE READING BELOW ↓
She loves chips and spicy food!
Yassi loves potato chips, and one of her favorite flavors is Wasabi. She revealed she's into spicy food—she even eats red chilis!
Her all-time favorite book is Mitch Albom's The Five People You Meet in Heaven.
"Kasi after n'un, doon ko na-realize yung parang the brighter and lighter things in life and how everything happens for a reason. Parang yoon yung nag-change ng outlook ko in life. Dapat talaga na mangyari ito, this moment," she explained.
She can never leave the house without lip products.
Specifically, lipstick and lip balm! She explained, "In case na wala na akong ibang dala, yung lipstick yun nalang gagamitin ko [as] blush-on, i-dadab ko na rin onti 'yun sa eyes ko kung kailangan, and then that's it." Yup, Yassi's a fan of multi-use products, too!
Her favorite perfume is by Lanvin.
It's Lanvin's Modern Princess. But according to Yassi, during tapings of teleseryes, she sticks to baby cologne!
She wants to color her hair blonde.
Yassi revealed that she's trying to get permission to color her hair after Ang Probinsyano. "Siguro magugulat lahat ng tao kapag may blonde [hair] si Alyana."
She's scared to try micro bangs.
Of course, we wanted to know what beauty trends she's scared to try! And apparently, it's micro bangs like Bela Padilla's. Her fringe suits her features well "Because she dresses up very vintage-y all the time eh. And me, I have such a broad sense of style, like it depends on my mood. So minsan if gusto ko mag-all black, sometimes I can look sporty if I want to dance, or girly like this."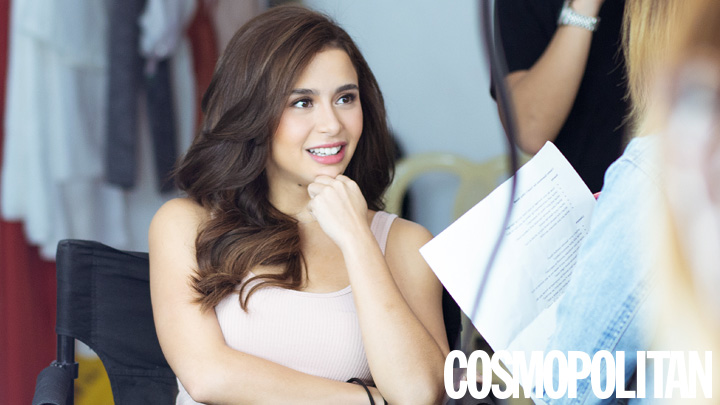 She has the best skincare advice.
While Yassi recommends you drink a lot of water, wash your face, and moisturize to get healthy skin, her number one tip is to always take your makeup off. "It takes a lot of time to put your makeup on, yes, but it's more important to take it off." ICYMI, here's a video Yassi did with us on how she removes her makeup!
She wants to work behind-the-camera.
If Yassi wasn't an actress, she believes she could be working in TV and film production. "I'll finish mass comm, work as a PA [production assistant], and then yun, I'll learn from everyone else around me. Kasi sa totoo lang, most of the things that I know I've learned now from talking to people. Experience helps you grow. You learn from theirs, then you make your own," she detailed.
She has an effective way of dealing with social media.
Social media can be a place for inspiration, but it can also be a huge source of negativity. Yassi shared how she makes sure toxic comments won't get to her: "I feel like everyone is entitled to their own opinion, and sometimes there are days when I do want to know what people are saying. But sometimes when it's untrue and it doesn't really matter, then I try to not mind anything else. I think I know the truth at the end of the day. And the reason why I read the comments is because I want to know what other people are feeling in a positive way."
ADVERTISMENT - CONTINUE READING BELOW ↓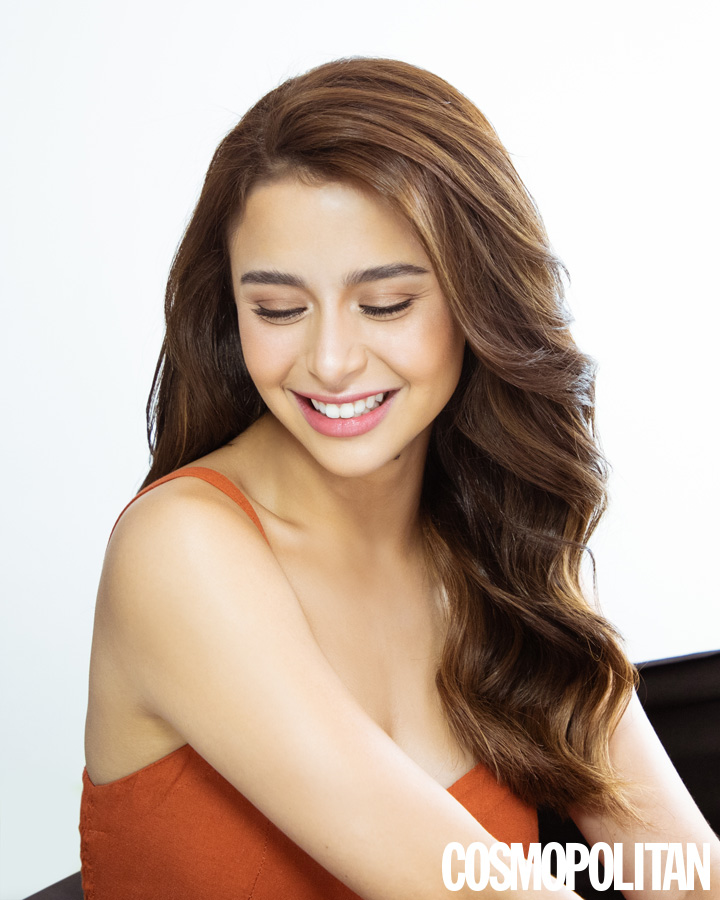 Yassi emphasized that negative comments will always be there. "At hindi mo maiiwasan na meron mga masasamang comments about you or what you're doing. Or how you look. You'll never be enough for everyone," she further explained.
"I think once you get to the point na realization na kahit ano mangyari hindi ka perfect. At okay lang yun sa iyo, you'll just accept that there's [always] going to be negative comments," she pointed out.
When you feel like social media is getting the best of you, Yassi has wise words for you: "I think social media [tends] to dictate what you should be, what you should wear, who you should be, [or] how you should act, [but] don't forget to find yourself."
PHOTOGRAPHY BY: Jico Joson
Follow Ira on Instagram.
Follow Tisha on Instagram.