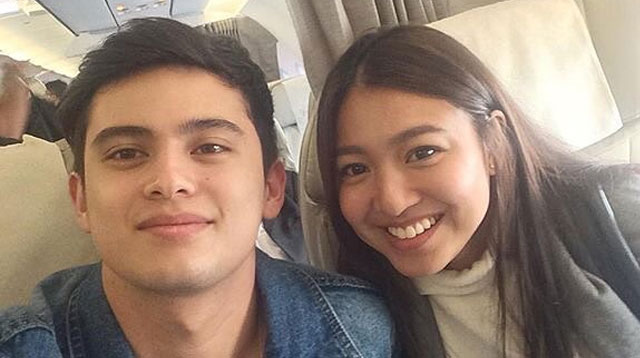 The one thing we hate about fangirling is dealing with bashers and haters. We encourage everyone to be passionate about the people, shows, and music they love, but when it gets to the point where we say bad things about other people, it's a bit heartbreaking. This hate-talk has to stop!
Below, a few things JaDine fans just don't want to hear anymore:
1. "Their 'relationship' is just for show."
Can't you at least be creative if you *must* bash them?

2. "James isn't serious about Nadine."
You can't fake glances like that. Let's not be judgmental, please.

3. "Why do they always need to have artsy photos and videos?"
Because they're artists and they need an outlet.

4. "That relationship won't last."
Ya$$$, someone can actually predict the future now.

5. "James/Nadine is more in love with Nadine/James."
Really? Really?
6. "They only have one acting style."
Please watch their projects together, starting with the music video for "Alam Niya Ba" and then get back to us.

7. "They can't make it without each other."
Why must you meddle in a relationship you're not part of?

8. "They don't look good together."
So how come they've been working together for years now?

9. "They're too PDA-y."
Because that's what you see online since we looove those moments. But if you stalk them 24/7, you'd see more than those hugs and kisses.

10. "Their time will pass, too."
We know it's not always going to be like this, so let them have this moment now.
***
This article originally appeared on Candymag.com. Minor edits have been made by the Cosmo.ph editors. 

Recommended Videos