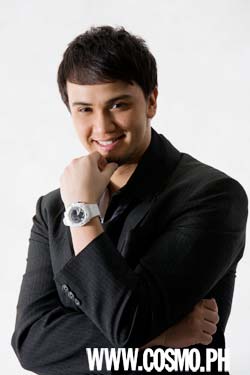 To us, he'll always be Billy Joe—that cute bundle of energy who used to do a mean dance on the now-defunct afternoon variety show
That's Entertainment
. So imagine everyone's surprise when
Billy Crawford
reappeared as a worldwide teen pop sensation in 2001, with longer hair, hotter features, and meaner dance moves!
Of course we were pleased with the transformation. A half-Pinoy teen conquering the pop charts in Europe? His feats made us beam with nationalistic pride. But ever since Billy, now 27, left the blinding lights of the international pop arena to pursue a career in his hometown, our respect for him grew even more.
As we spent such a grand time with him during his electrifying
Man On Fire shoot
, we learned 11 things about this gifted
balikbayan
! Click on the view gallery button below to check out scenes from his shoot!
1. Billy is heavily influenced by the following R&B greats:
I grew up listening to Otis Redding, Marvin Gaye, Aretha Franklin, and of course the newer ones like Brian McKnight [and] Joe.
2. He's okay with dabbling in other music genres, but there are two he wouldn't be caught dead trying:
You definitely won't catch me doing techno music. I don't know, for me, my head hurts when I start to listen to real techno music. "
Oods oods
" and all that stuff. [And] heavy rock.
Hindi siguro ako bagay
(laughs).
3. Billy admires and would like to work with these female talents:
I'd love to work with Rihanna, I'd love to work with Beyonce, and Aretha Franklin if that's possible. Locally, I definitely would like to collab with Sarah (Geronimo).
4. If he were a song, he'd be:
"Tipsy" by T-Pain…I just feel a little tipsy sometimes when I'm onstage.
[nextpage]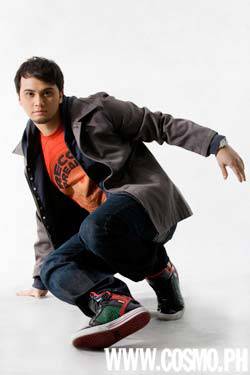 5. …But, no, that doesn't mean he's a drinker!
Not necessarily. It's just the feeling. On occasion.
6. He jetted back to Pinas, even though he had a rocking career in Europe, primarily because:
[I want to be] close to my family, that was probably the best part about being back home. Being home, I guess for anyone working in your hometown, is the best feeling in the world. I really give credit to the people who go abroad, who work out there for years at a time, not seeing their family, not being close to the people that they love and care for the most. So being back home, being with my brother, my cousins, my aunts, my uncles, and stuff like that, is definitely the best thing.
7. But he admits that he misses performing abroad because:
The most memorable parts of my life were performing in France, in a world where other acts perform, in Wembley Arena in England, in Germany, and all that stuff. I think just being out abroad and performing for different audiences, that's the best part that I can remember. They're wild. Really, really wild.
8. The rumors about him and Mandy Moore are true!
Well that was a long, long, long, long time ago! It just didn't work out! Just like any other relationship that doesn't work.
9. Yes, people still call him Billy Joe.
Oh yeah. All the time.
10. …But it doesn't bother him one bit!
It's my name so I can't really react negatively about Billy Joe. I was born Billy Joe and I'll always be known as Billy Joe, especially over here. Nobody knows that outside of the Philippines (laughs).
11. He's a proud That's Entertainment alum, no doubt about that.
Of course I'm proud of those days. (Laughs.) That's where I got my basic training from, that's where I based my relationships and friends in the industry now. Most of the people I know are from
That's Entertainment
. It's a big part.
Watch behind-the-scenes footage of Billy's Man On Fire shoot here and check out the CosmoTV exclusive interview with him here!
173
Continue reading below ↓
Recommended Videos