Pre-pandemic, I was an avid concertgoer. I'm the type to ~invest~ in experiences as a K-pop fan and going to events featuring my faves (like Super Junior and BTS) is what I always look forward to. When PULP Live World announced that the 2022 K-Pop Masterz In Manila is confirmed, you bet I was thrilled—it's the first concert I'll be attending after more than two years and my bias group is set to perform! After the show, I left the SM Mall of Asia Arena not only as a Teume but also as an Ahgase.
On July 29, TREASURE and GOT7's BamBam and Jackson headlined the 2022 K-Pop Masterz In Manila. Prior to the event, PULP Live World announced a raffle draw where fans can win exciting prizes such as signed albums, posters, and polaroid cards. This hyped the audience even before the artists entered the stage. TBH, it was my first time ~experiencing~ a raffle draw minutes before a concert and it was so much fun! It's nice to see fellow fans chanting, waving their lightsticks, and laughing with their K-pop friends.
ADVERTISMENT - CONTINUE READING BELOW ↓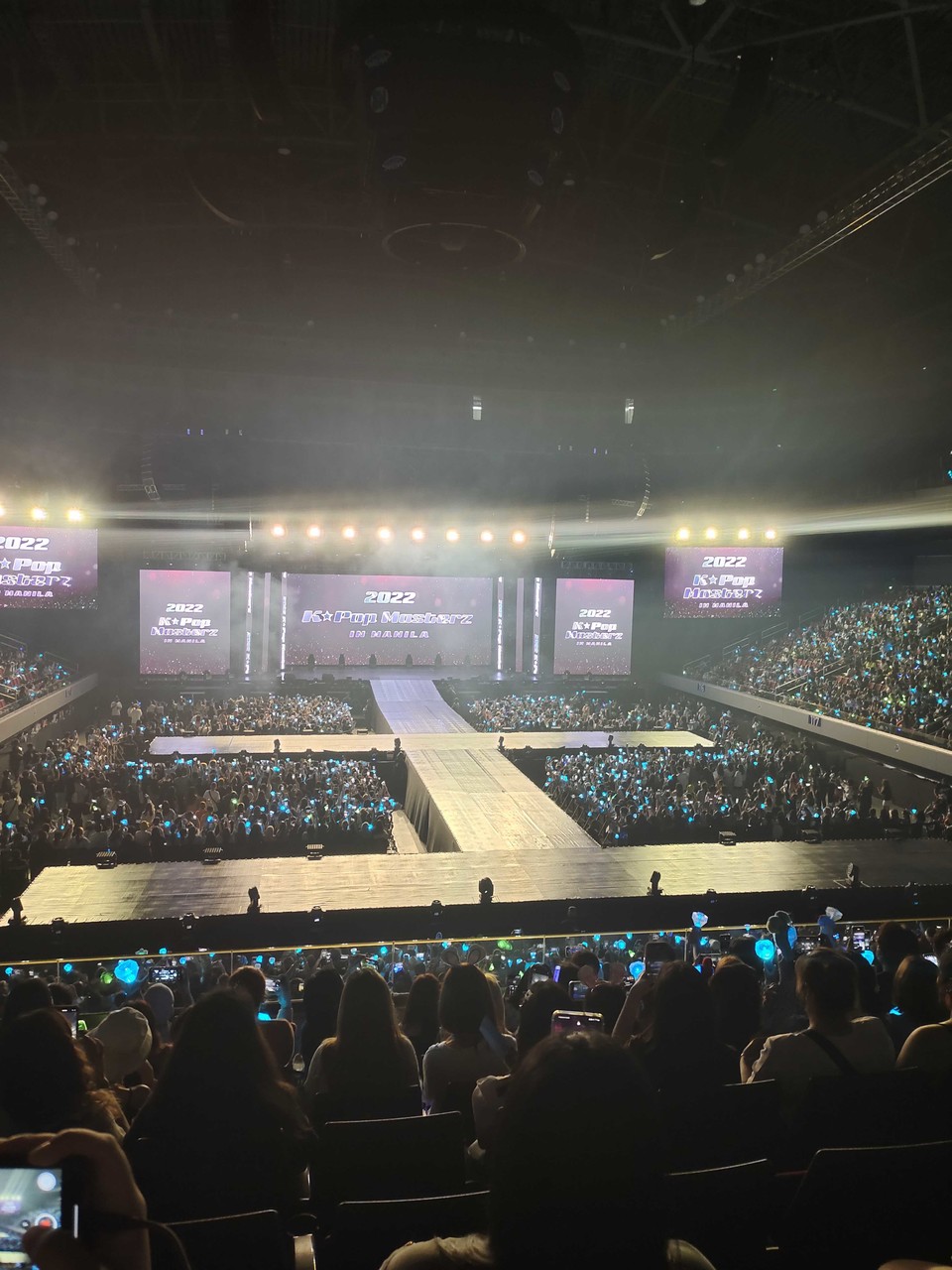 The first K-pop idols to perform are the members of TREASURE who made the crowd go wild with their track, "JIKJIN." In other countries, Teumes (TREASURE's fandom) would usually do the quick fan chant during the performance but Filo Teumes are *built different*—we all sang along to the entire song, LOL! Yup, including the instrumental ~parts.~ TREASURE then performed another hit and it's "I LOVE YOU."
ADVERTISMENT - CONTINUE READING BELOW ↓
Recommended Videos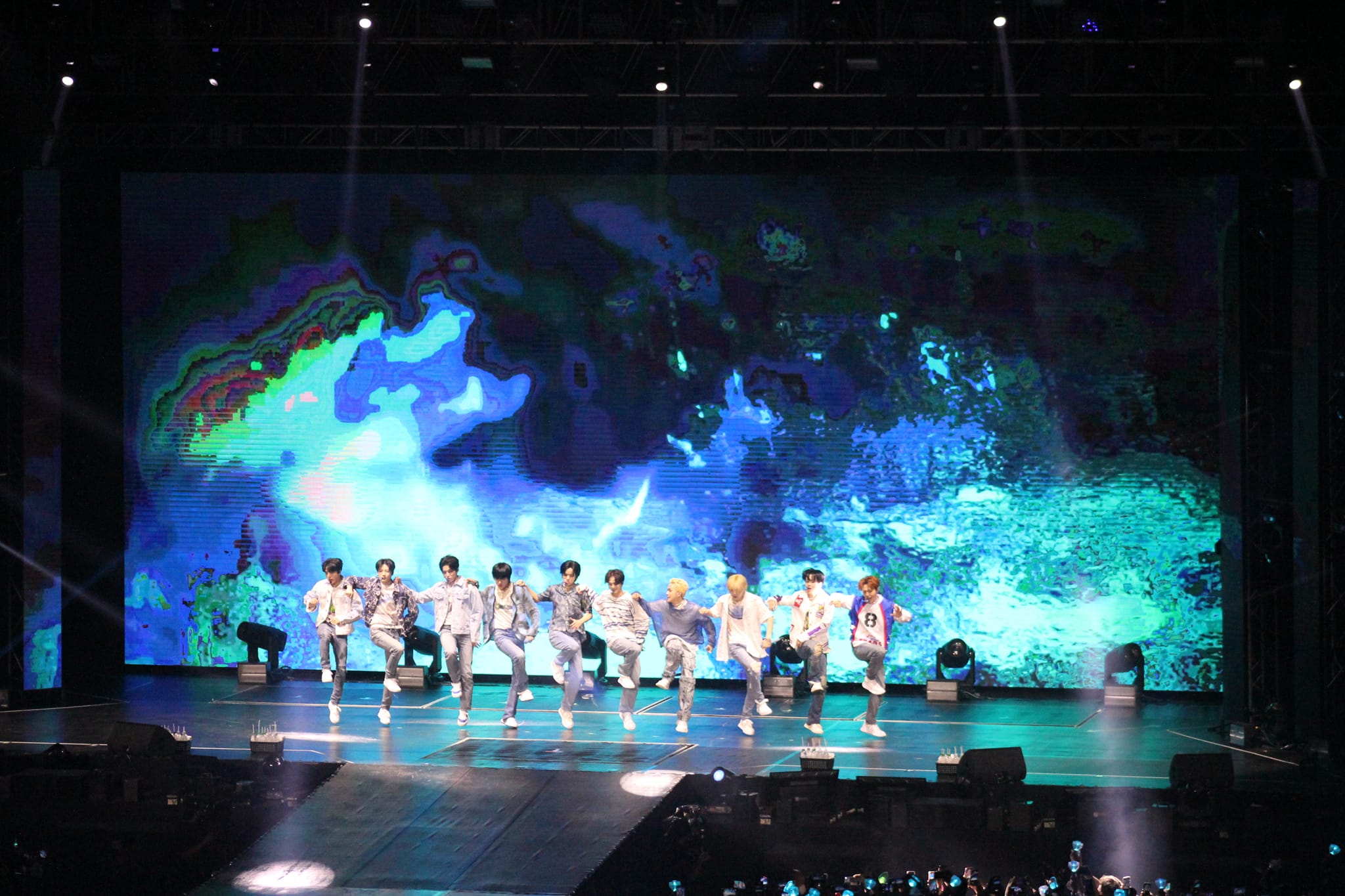 You know how concerts go: After one or two performances, the members would introduce themselves and speak Filipino! The K-pop boy group then played some games with one of our favorite hosts, Kring Kim. They split into two groups and named themselves Team Gwapo and Team Mahal Kita. They look like they had a lot of fun and their energy was through the roof! This is TREASURE's first live overseas event and it was indeed a memorable one with Filo Teumes screaming their lungs out to show their support. The boys ended their concert stint by performing everyone's favorite, "DARARI."
ADVERTISMENT - CONTINUE READING BELOW ↓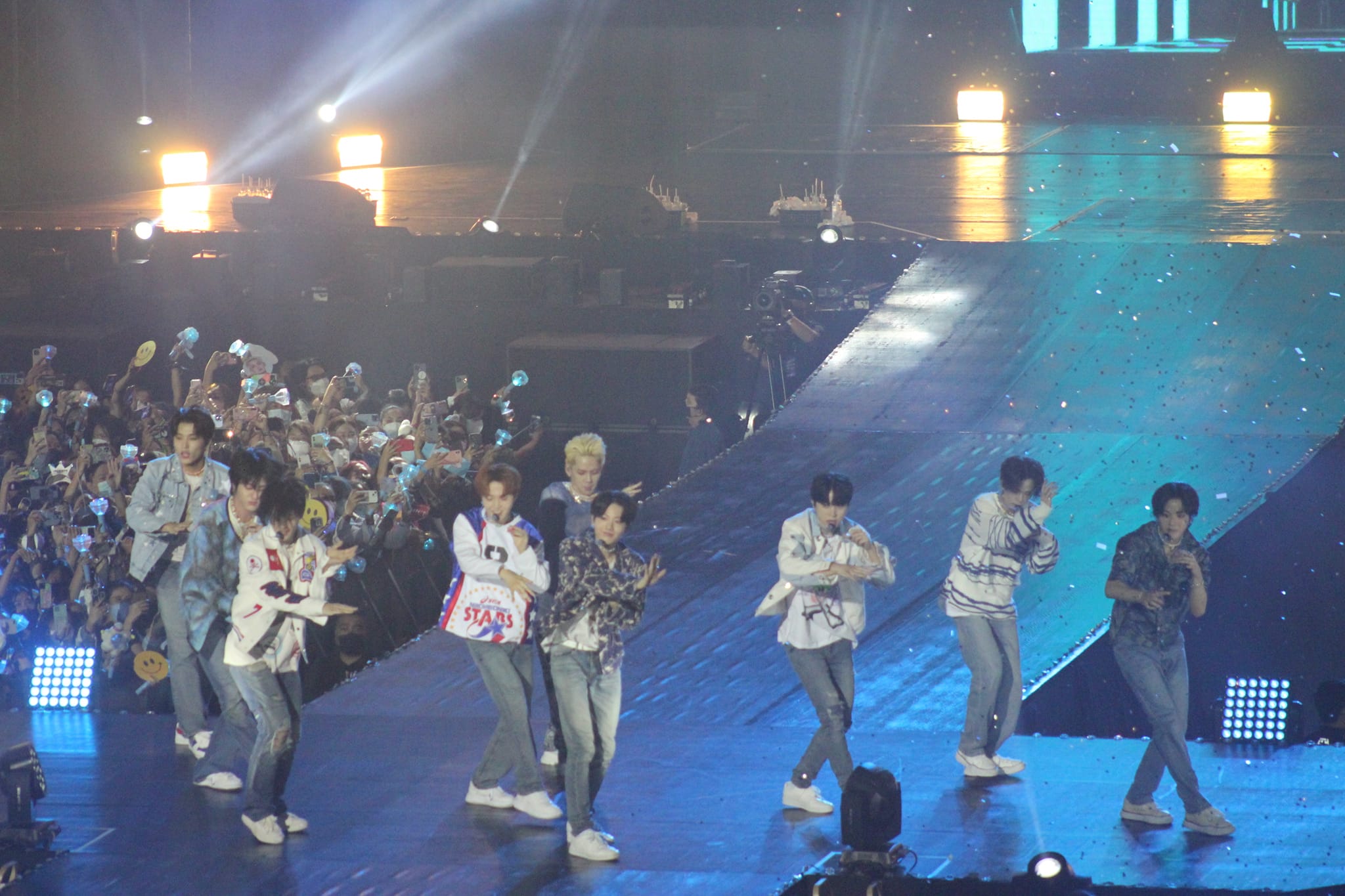 Next on the stage is BamBam who performed three of his songs. Before the concert, I attended his press con and was truly mesmerized by him, and to see him *again* is a dream come true. BamBam is sooooo charming on and offstage, and he made the crowd laugh with his witty banters.
ADVERTISMENT - CONTINUE READING BELOW ↓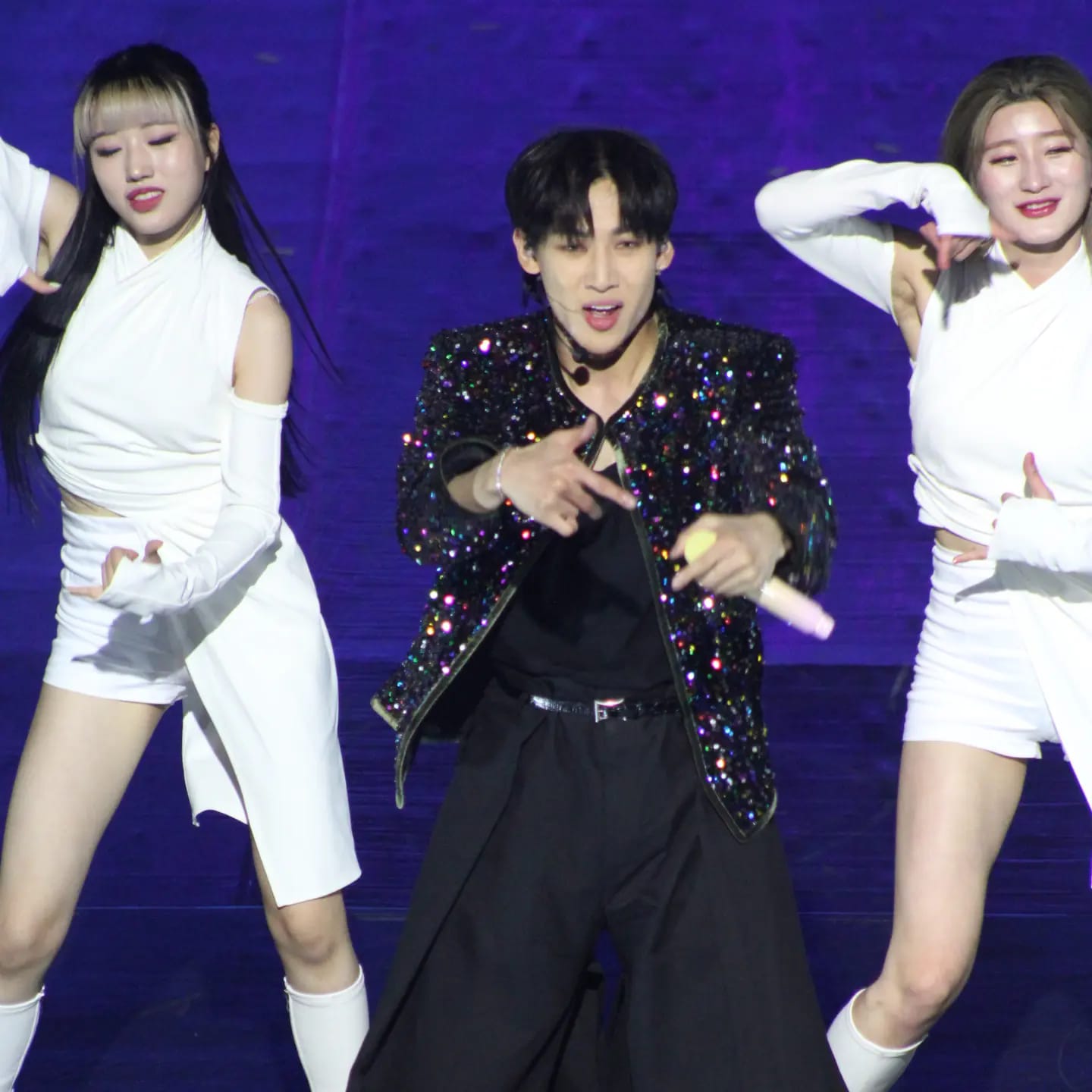 During his ment, BamBam shared how he enjoyed eating bangus (according to him, it's the best fish he ate in his life) so much that he now calls himself "Bamngus." He also mentioned a trending Filipino phrase he can't forget which is "shot puno." The idol said that if he wins the lottery, he wants to establish a night market in the Philippines and call it just that, haha! BamBam also played games with Kring where we got to know him more. The part that's the most memorable to me was when he said, "I know I'm not handsome, but I'm not trying to be someone else." But you are handsome, Bami!
ADVERTISMENT - CONTINUE READING BELOW ↓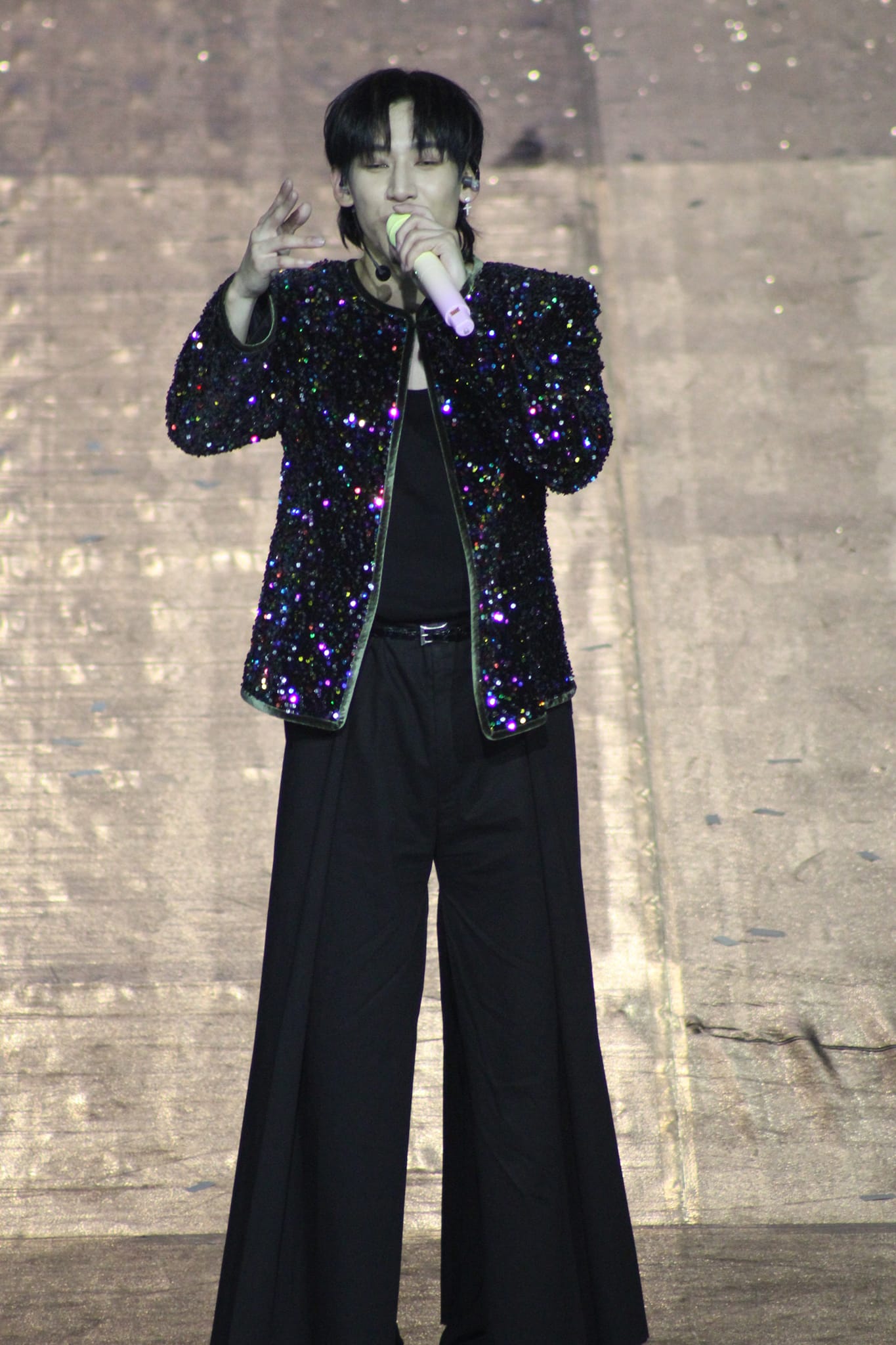 BamBam has two surprises for his Pinoy fans that night: First, he sang "Ngiti" by Ronnie Liang. Second, he invited his labelmate and our pambansang krung krung  Sandara Park onstage! The 2NE1 member expressed her joy and how much she missed the Philippines, and did an impromptu performance of the iconic girl group's song, "I Don't Care." As a long-time Blackjack (2NE1's fandom), this moment made me emotional, huhu.
ADVERTISMENT - CONTINUE READING BELOW ↓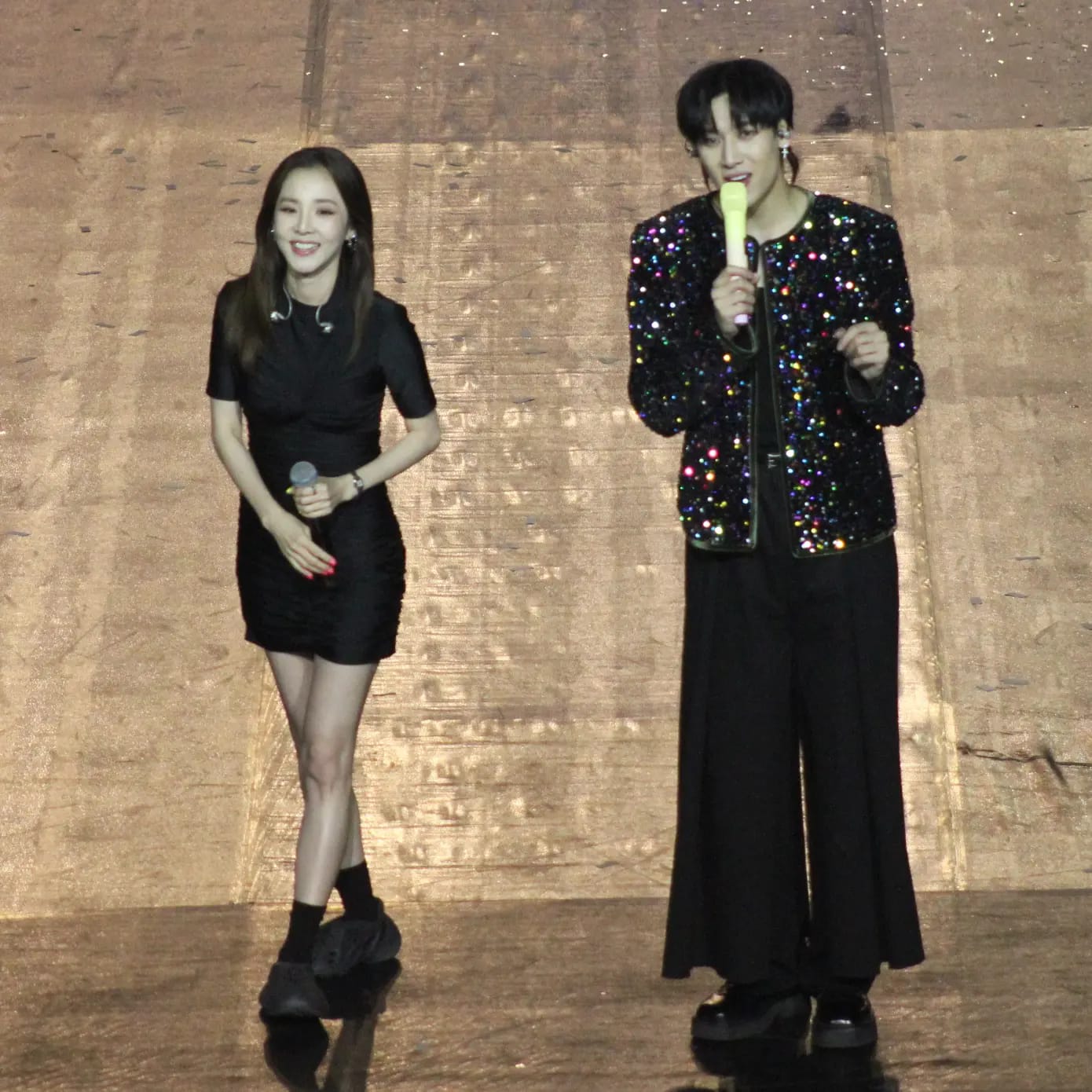 The last artist in the 2022 K-Pop Masterz In Manila lineup is Jackson and everyone was screaming his name even before he entered the stage. When he finally did, Ahgases (GOT7's fandom)' screamed louder as he perform his latest song, "Cruel And Bow."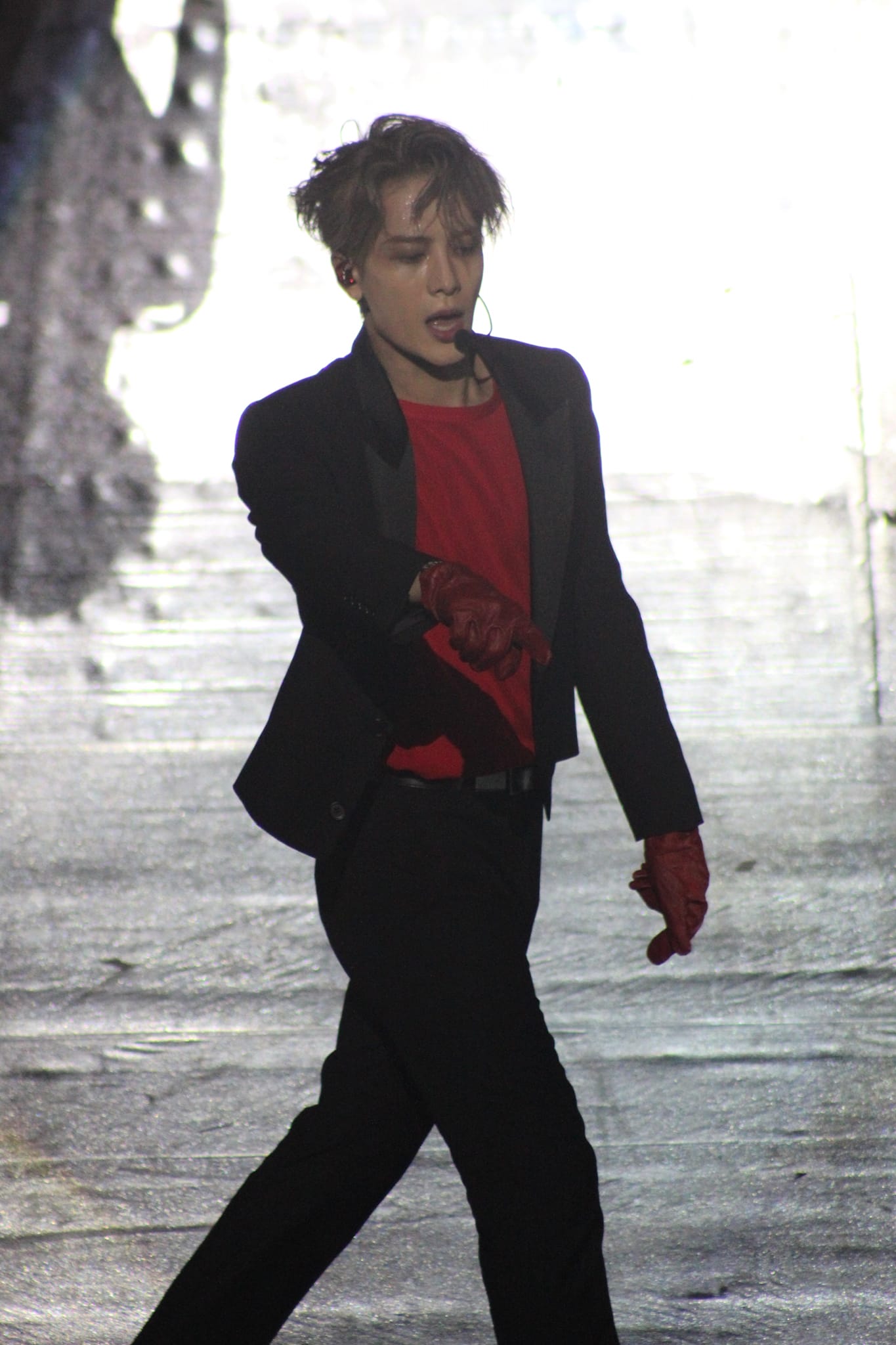 ADVERTISMENT - CONTINUE READING BELOW ↓
Trust Jackson to always leave a mark with his words—when Kring asked him about the most important part of producing, he replied: "Finding your own groove, everybody, is different. Don't follow the trend. Just be you." He was later on questioned about his interest in acting, to which answered that he's still considering his expertise and skills.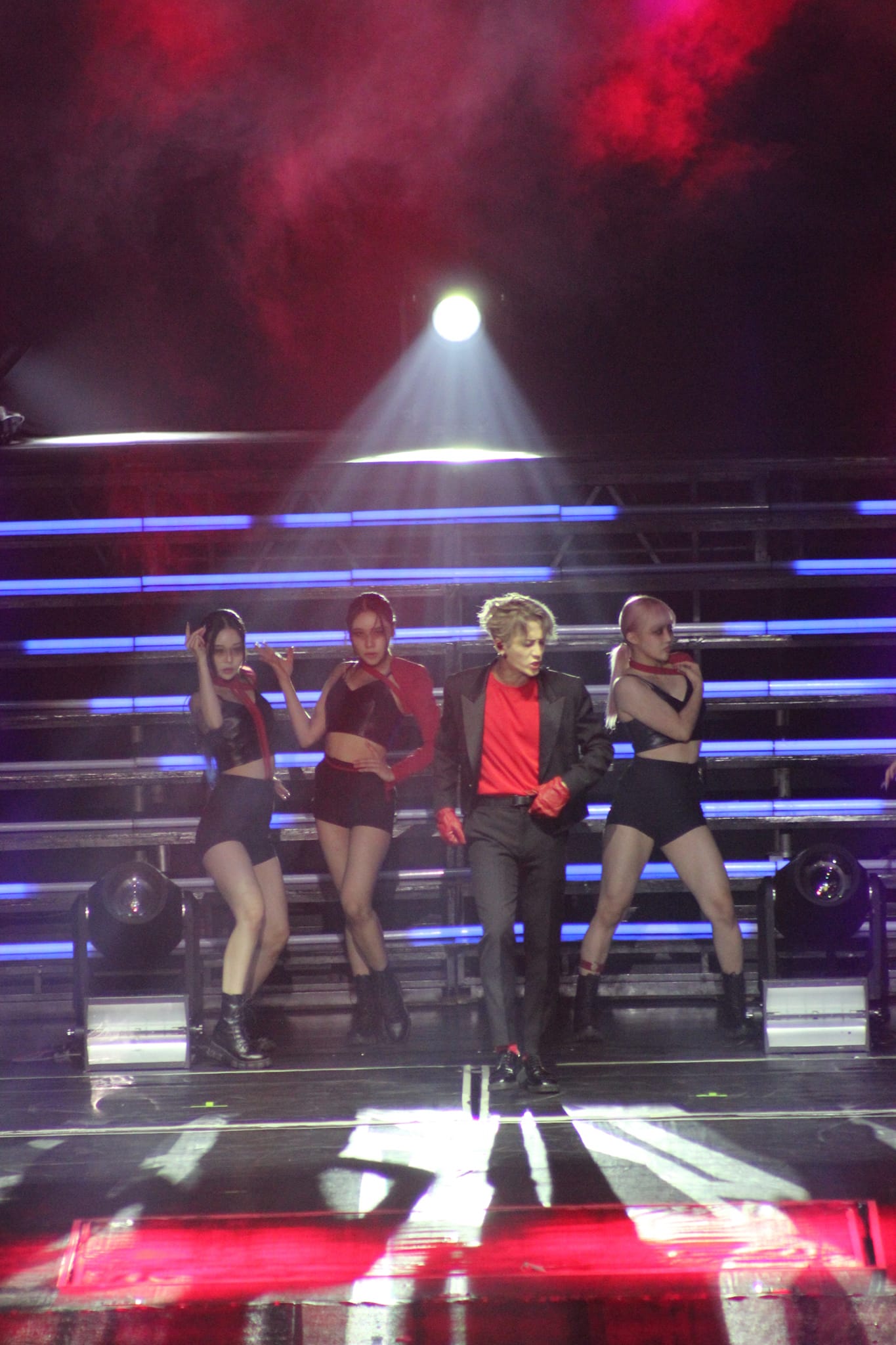 ADVERTISMENT - CONTINUE READING BELOW ↓
I've always read good things about Jackson in articles and I was able to witness his kind personality during the concert. Like the gentleman that he is, he put a towel on Kring's lap! He also went down on stage and gave a signed ball to a fan. Everyone, repeat after me: Sana all! Jackson ended the concert with his performance of 100 Ways.
The 2022 K-Pop Masterz In Manila is definitely one for the books, and I've heard there's a part two (which will feature my ultimate K-pop boy group!) that we should all anticipate. For more details, follow PULP Live World on Facebook, Twitter, and Instagram.
*Special thanks to PULP Live World.
MORE FANGIRL STORIES HERE:
I Attended My First Korean Fan Meeting And It Was *With* Hwang In Yeop
I Attended the 'Begin Again' K-Pop Concert And Ended Up Having a New ~Bias~
I Went To BTS' Manila Concert In 2017 And It Was *The Most Beautiful Moment In My Life*
ADVERTISMENT - CONTINUE READING BELOW ↓
K-UPDATES