Reunions almost always make us cry, and 2NE1 just did that when they got together to celebrate their 10th anniversary on May 17, 2019.
Members CL, Sandara Park, Park Bom, and Minzy did a live broadcast on Instagram yesterday, causing fans all over the world to shriek with delight. Though most of them have gone their separate ways professionally, it's so nice to see them reunite and have fun, just like old times.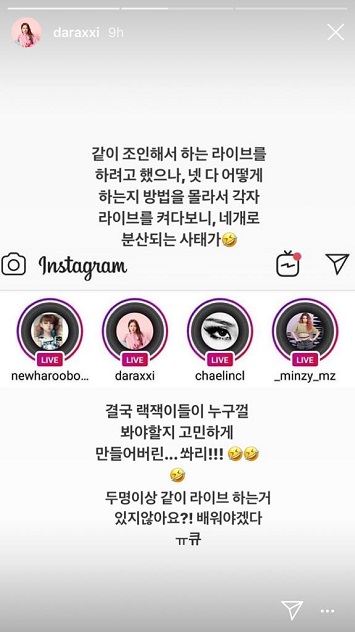 In their videos, we can see them wearing cute cartoon-themed hats.
The members of the now disbanded K-pop group *sigh* took to Instagram to post touching photos from the reunion. 
Continue reading below ↓
Recommended Videos
One of CL's posts even shows Sandara and Bom crying. 
Sandara's message to their fans, called "Blackjacks," was probably the most moving.
"Back in 2009, the four of us in 2NE1 were excited [with] what the world had to offer. We didn't expect that we would be given the best fans in the world. We didn't expect that we would have fans in many parts of the world. To countries [which] don't speak and understand our language. We are very grateful that Blackjacks embraced us. And because Blackjacks were everywhere, we were able to go to different countries. To places we only see on maps. 10 years later, you are still here for us. Through joys and tears. Even when we had drastic hairstyles and outrageous stage costumes, you still loved and supported us. I can't believe how much you mean to us — four Korean girls who just wanted to perform onstage. We can't thank you enough for the love. How we all wish we can thank each one of you and give you a hug. But I hope this message would be enough, for now, to show you how much Blackjacks mean to us. Thank you. I love you."
It's good to see though that some of them still get to collab, like Sandara and Bom. In March, Bom released a single called "Spring," featuring Sandara.
Could a reunion album be on the horizon? Hard to say, but for now, we're just happy to see their friendship is as strong as ever.