When Emma Watson and Joseph Gordon-Levitt walked onstage to present Best Achievement in Visual Effects at the 2014 Oscar Awards, we IMMEDIATELY thought, "Well, that's weird. Why haven't these two hooked up IRL?!"

Because. Look. At. This.
 
Guys, it's a Hollywood wedding waiting to happen.
We think these two would make a fantastic couple in real life (they just haven't figured that out yet).
Here's why.

1. They're both incredible dancers, hence, they'd have lots of hot sex together.
Emma's turn!
2. They're ridiculously good looking, but they're not afraid to look wacky for a #selfie.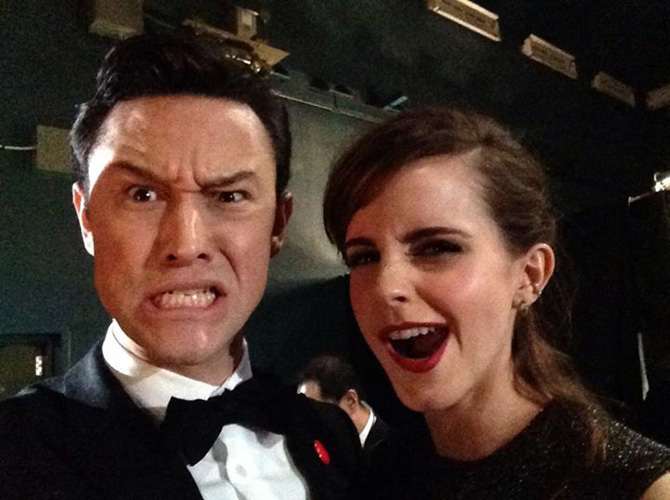 3. They both started acting at a young age.
Continue reading below ↓
Recommended Videos
JGL played Tommy Solomon in 3rd Rock from the Sun when he was just 15 years old, while Emma played Hermione Granger in Harry Potter at 11 years old. They can share childhood stories like, "Yeah, so when I was 16, Christopher Nolan sent me a birthday cake." "OMG no way? Me too!"
Okay not really, but you get the picture.

4. They're both really good kissers. We have proof.
Now imagine that, with THIS.
RIGHT?

5.  Because they're perfect together.


 
We just hope they figure out that part already. 


***