5. Two words: Candice Swanepoel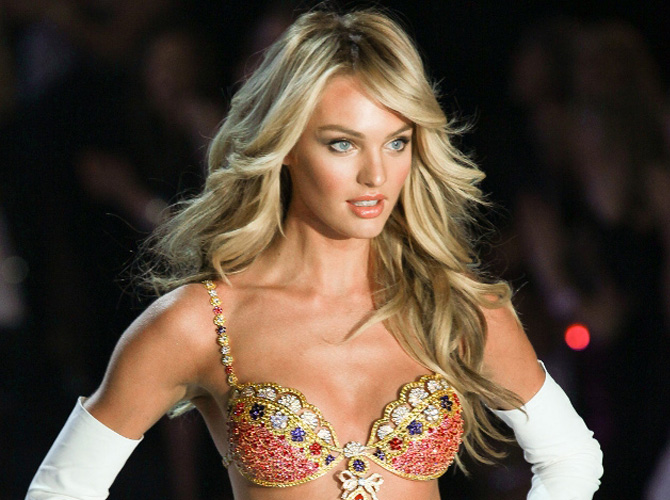 We have to admit, when Candice opened the show, we didn't know where to look. The woman has an incredible behind and ridiculously long legs, and it didn't help that she was wearing the Fantasy Bra—adorned with over 4,200 precious gems like rubies, diamonds, and yellow sapphires. Hot damn, girl.
4. Taylor Swift looks like a freakin' angel, too.
We thought Taylor Swift looked so cute in a paint-splattered British flag and top hat (scroll down to check it out!). But the woman looked stunning on the runway when she wore, well, a disco ball. It was pretty and shiny, and—Harry Styles, we hope you were watching.
Continue reading below ↓
Recommended Videos
3.  We LOVED all the themes this year:  British Invasion, Shipwrecked, Snow Angels, Parisian Nights, and Birds of Paradise.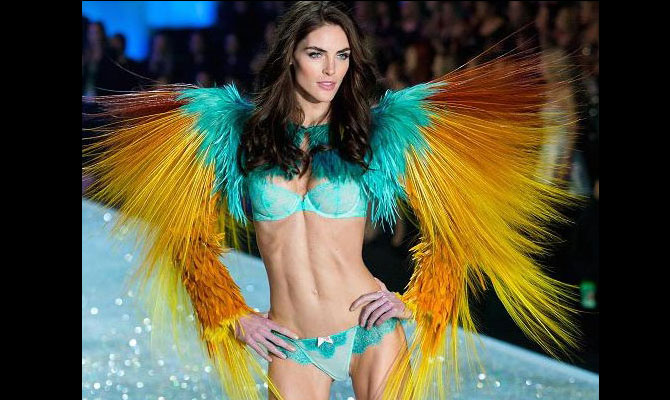 We don't know what kind of bird this is, but who gives a damn, anyway? 
2. Adam Levine and THIS moment.
 So when his fiance Behati Prinsloo walked the runway looking like this: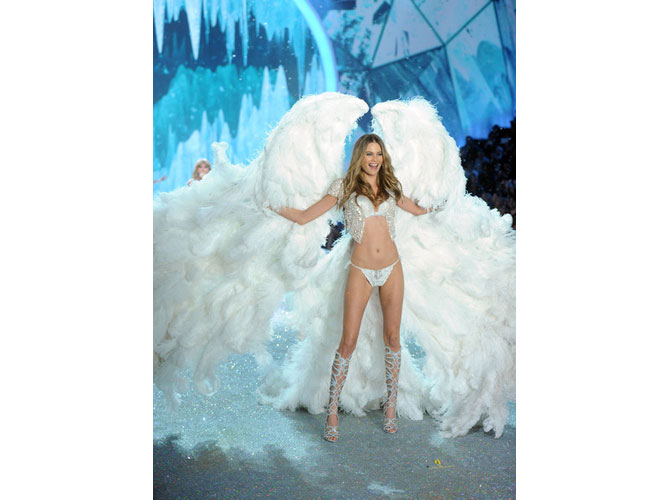 Adam did this:


Love is not a lie, people.
1. The single, sexiest butt slap in Victoria's Secret Fashion Show history.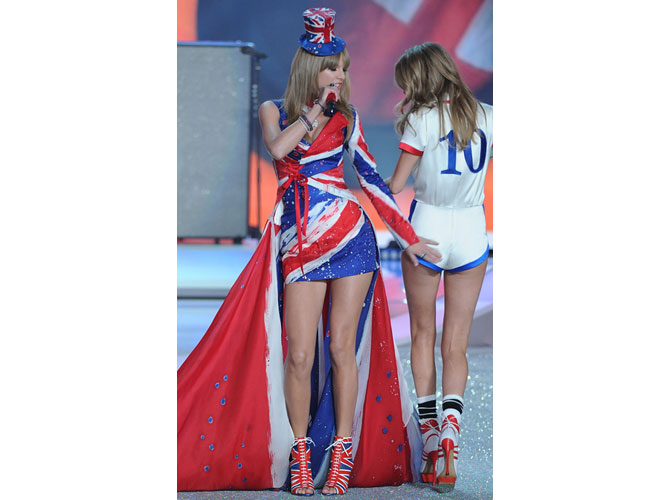 Our girls Taylor Swift and Cara Delevingne getting a little cheeky. So hot.