In the lead up to Meghan Markle and Prince Harry's wedding on May 19, fans have been taking bets on every part of their big day, from who the Suits star's bridesmaids will be, to what her dress will look like.
However, there are a few things—interesting things, we might add—that we can be sure to see on the couple's big day.
Here are the traditions and rules Meghan Markle and Prince Harry must follow on their wedding day:
1. MEGHAN'S BOUQUET MUST CONTAIN MYRTLE
Meghan Markle is staying true to her word on ensuring Princess Diana's memory will play a big part on her wedding day. In order to pay tribute to the People's Princess, Meghan has decided that her wedding bouquet will be made up of white garden roses to symbolize the royal.
White garden roses will also be in the church floral arrangement, and sit alongside peonies (Markle's favorite flower) and foxgloves, according to BBC.com.
The Evening Standard reports that her bouquet will also feature myrtle, in keeping with royal tradition.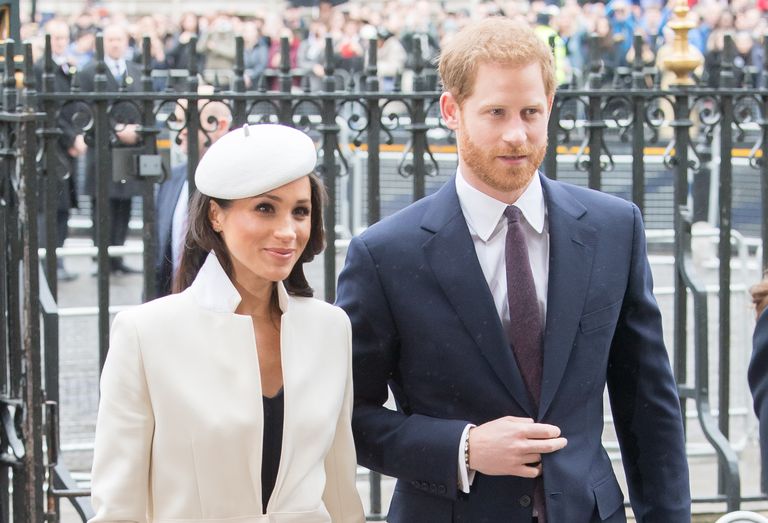 Continue reading below ↓
Recommended Videos
The choice of myrtle—otherwise known as the "herb of love"—was a trend led by Queen Victoria. Every royal since has carried it in her bouquet. Oh, and it won't be just any myrtle. It will have to come from the shrub Queen Victoria planted after her wedding, rumored to be outside Fulham Palace.
2. THE BRIDE WILL LAY HER BOUQUET AT THE TOMB OF THE UNKNOWN WARRIOR
The Queen Mother unexpectedly did this during her wedding to King George VI in 1923 as a tribute to her brother Fergus, who was killed at the Battle of Loos during World War I.
In 2011, Kate Middleton's bridal bouquet was laid at the Grave of the Unknown Warrior inside Westminster Abbey—one of the most sacred places in the Abbey so it's the only part upon which the congregation isn't allowed to walk—after the royal wedding ceremony was completed.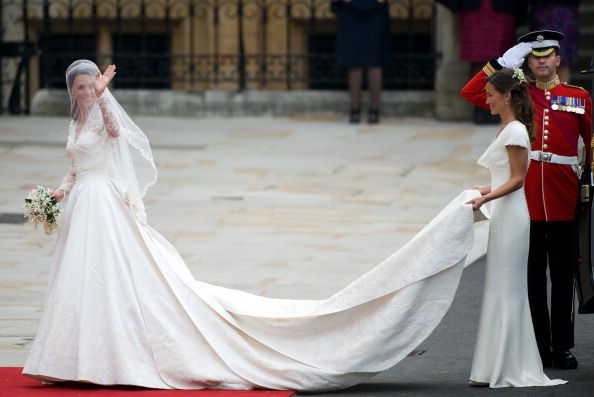 It has widely been thought that Meghan will follow suit, but due to the fact her wedding takes place at Windsor Castle as opposed to Westminster Abbey, she may do this at a later date.
3. THE GROOM MUST WEAR A MILITARY UNIFORM
Stemming from Queen Victoria's wedding, her husband Prince Albert donned a full military uniform for their wedding day in 1840. In the years since, all male members of the royal family—including Prince Philip, Prince Charles, Prince Andrew and Prince William—have worn their military uniforms.
Prince Edward is the only male royal since who didn't wear a military uniform, as he's only ever held two military titles, neither of which he held at the time of his wedding. To wear a military uniform as someone without rank would have been deemed inappropriate.
As a result, it would be unlikely that Prince Harry—who served in the army for a decade and completed two tours of Afghanistan—won't wear his uniform.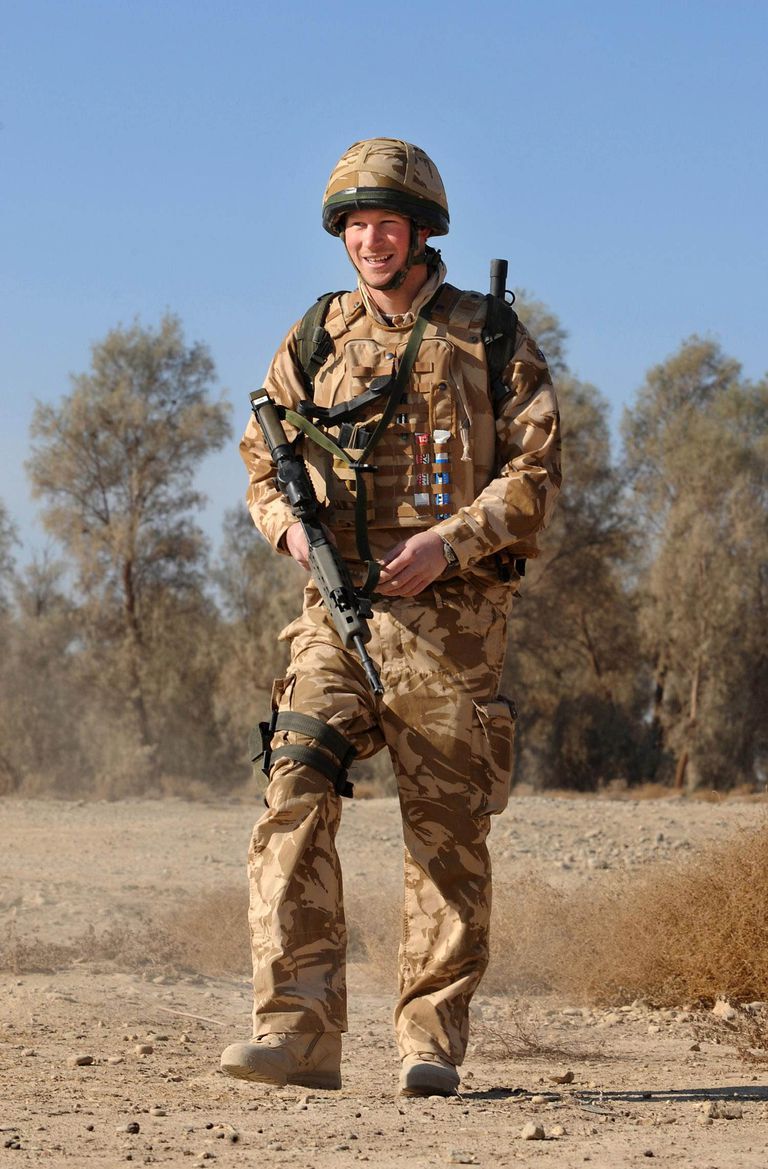 For his brother's wedding in 2011, the 33-year-old royal wore the uniform of a captain in the Household Cavalry's Blues and Royals.
4. THE ROYAL FAMILY MUST SIT ON THE RIGHT SIDE OF THE CHURCH
This is only the case if the groom is the one with royal blood, apparently. If it is a princess getting married, then the family will sit on the left.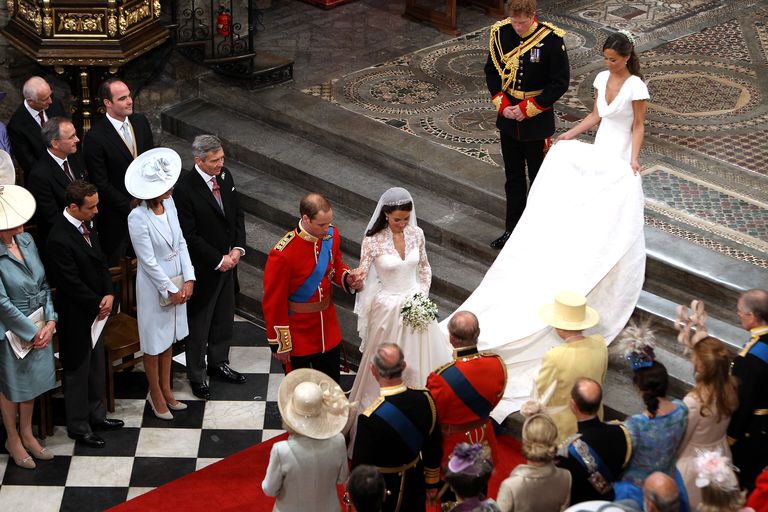 However, this is actually the case for most weddings as hundreds of years ago, kidnappers would often capture and hurry off with the bride in order to steal her dowry. In order to ensure that the groom could keep his sword arm (the right) free, the bride stood on the other side (the left.) As a result, the wedding guests followed suit.
5. MEGHAN'S WEDDING RING MUST CONTAIN WELSH GOLD
Traditionally, royal wedding rings are made from Clogau, or Welsh, gold. This tradition dates back to 1923 in the wedding of George VI and Elizabeth Bowes Lyon (the Queen Mother, Harry's great-grandmother).
The Telegraph reports the royal family was gifted with a nugget of gold from the now-defunct Clogau St David's mine at Bontddu in North Wales.
Along with the Queen Mother's ring, it was used to make wedding bands for the Queen; Princess Margaret; Anne, Princess Royal; and Diana, Princess of Wales.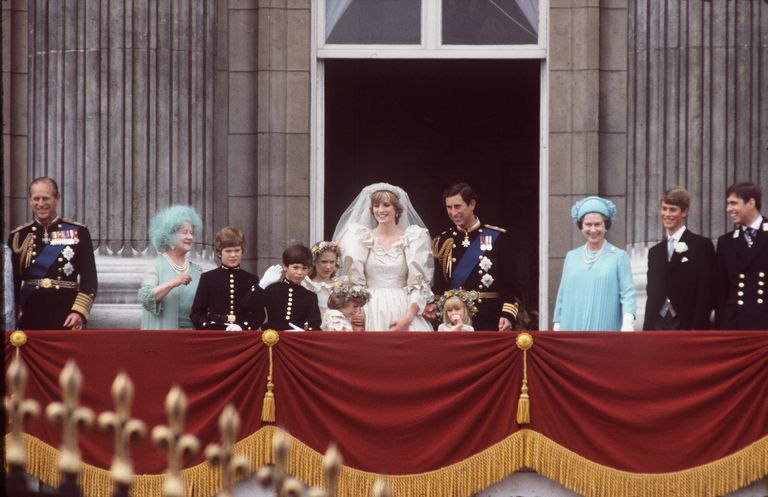 In 1981, Her Majesty was given an additional 36 grams of Clogau gold for future wedding rings—part of which was used for the wedding of Sarah, Duchess of York.
The Duchess of Cornwall also wears a wedding ring made from Welsh gold, as does Prince Harry's sister-in-law, the Duchess of Cambridge.
6. THERE MUST BE FRUITCAKE
Despite the fact Meghan and Harry have chosen a lemon elderflower cake by pastry chef Claire Ptak for their big day, it is widely thought the pair will also have a fruitcake.
For the Duke and Duchess of Cambridge's wedding, they had an eight-tiered fruit cake decorated with 900 sugar paste flowers.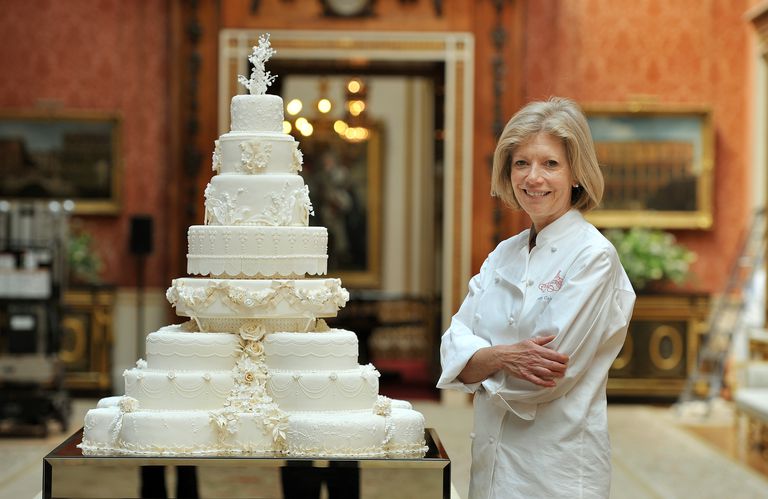 Queen Victoria, Queen Elizabeth, Prince Charles, and Prince Andrew all had fruitcakes at their nuptials.
7. THERE WILL BE A FORMAL WEDDING PORTRAIT
Following royal tradition, Meghan and Harry will pose for photos with the royal family for an official portrait. This will be the first time Meghan will be photographed with all the members of the monarchy.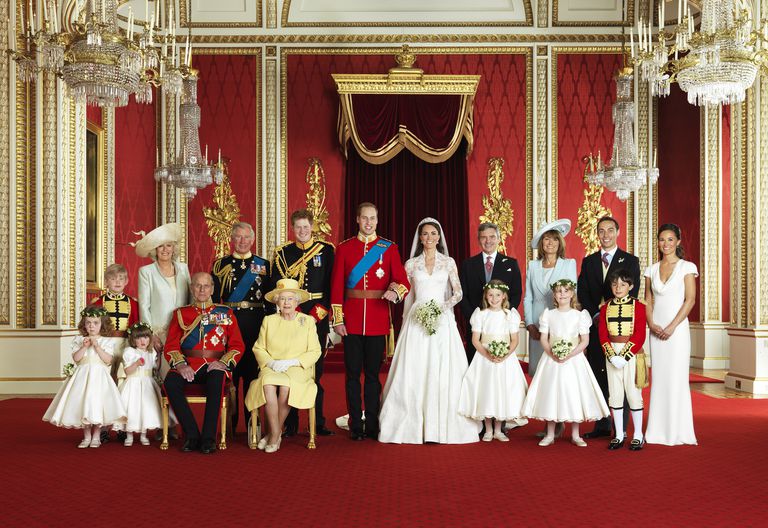 Similar to Kate Middleton's formal wedding portrait, it is expected for Harry and Meghan to be accompanied in at least one photograph with their parents: Doria Ragland and Prince Charles and the Duchess of Cornwall (Harry's stepmother).
***
This article originally appeared on Cosmopolitan.com/uk. Minor edits have been made by the Cosmo.ph editors.