1. Green Day, hello! This musical features 17 songs from punk rock band Green Day's 2004 album, American Idiot, and very few speaking lines. Fans would know that the tracks are interconnected to tell the story of Jesus of Suburbia, the anti-hero and voice of the young American generation disillusioned by 9/11 and the Iraq War. Green Day front man Billie Joe Armstrong co-wrote the script with Broadway's Michael Mayers.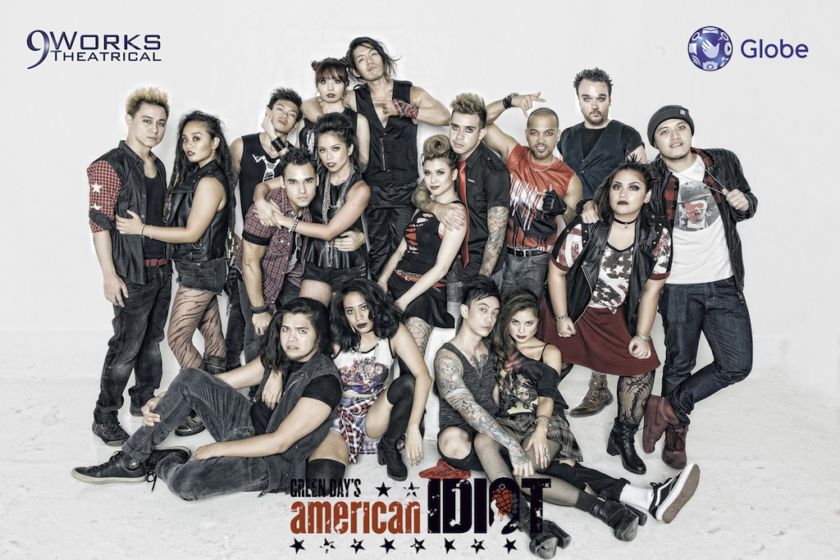 2. If your boyfriend has always been iffy about watching musicals with you, this might just be the one to change his mind. It's unlike other traditional musicals. In fact, you might even forget that it's a musical when you hear Green Day's hits such as "Wake Me Up When September Ends" and "21 Guns."
Continue reading below ↓
Recommended Videos
3. It's a concert and musical rolled into one. Theater etiquette normally dictates that you behave and don't sing along to the songs, but this time the production is willing to make an exception. Go ahead and air-guitar to "Boulevard of Broken Dreams." Bop your head and fangirl at the hottie rockstars while you're at it. We're not sure about mosh pit diving, though.
4. It features bonafide rockstars such as Jason Fernandez (former Rivermaya front man and The Voice season 2 finalist), Miggy Chavez (Chicosci lead vocalist), and Basti Artadi (Wolfgang lead singer), along with thespians such as Nel Gomez (Grease, The Glass Menagerie), Yanah Laurel (Spring Awakening, Rizal X), Alex Godinez (Grease, High School Musical), and Ela Lisondra (Miss Saigon).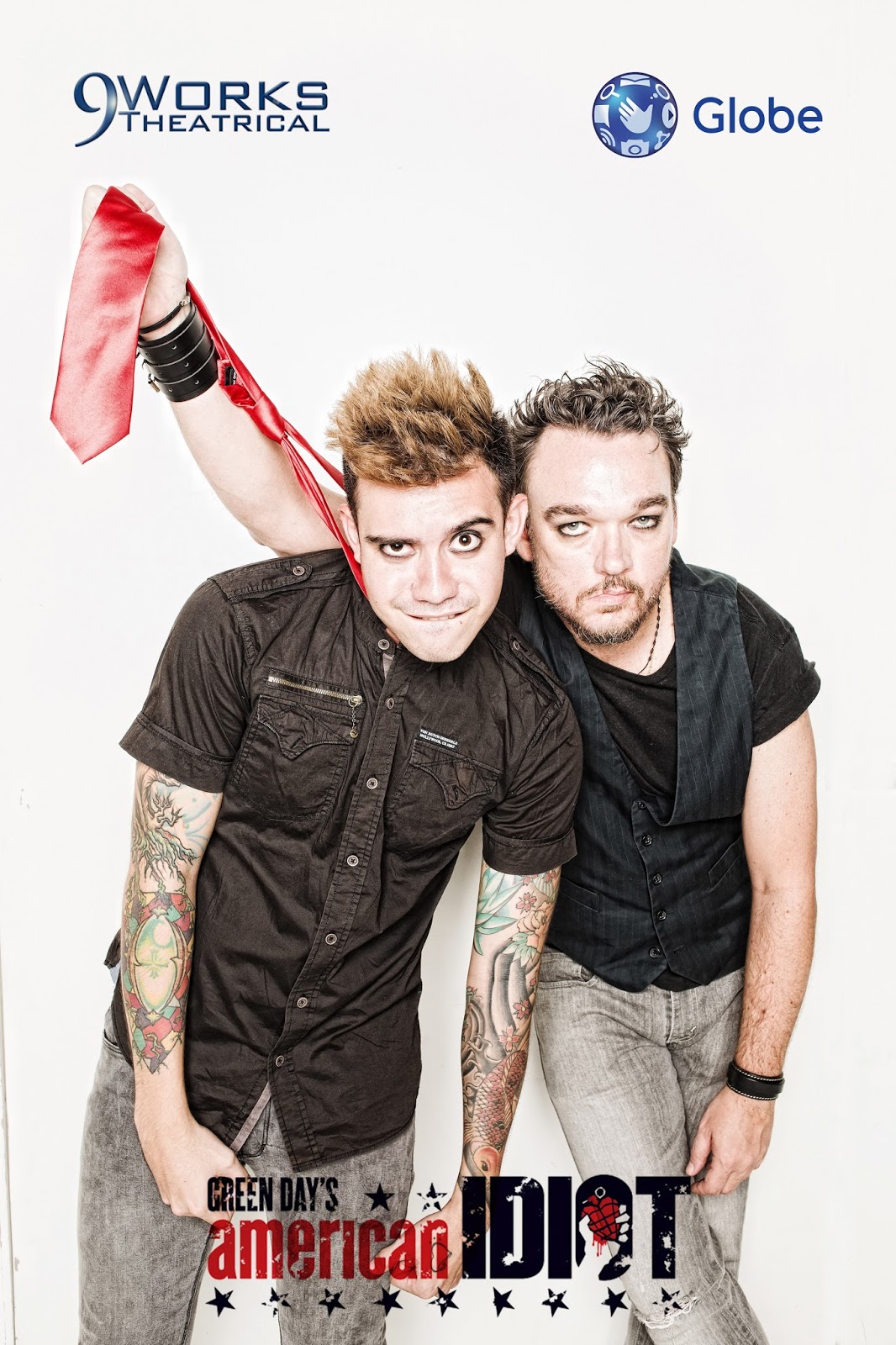 5. It has all the right feels and #hugot lines of twentysomethings before the dawn of social networking. It chronicles the journey of three friends—Johnny (Jason Fernandez), Will (Miggy Chavez), and Tunny (Nel Gomez)—post-9/11 in a suburban U.S. wasteland. While it centers on the theme of sex, drugs, and rock 'n roll, this rock opera tells more than the angst-y side of the youth.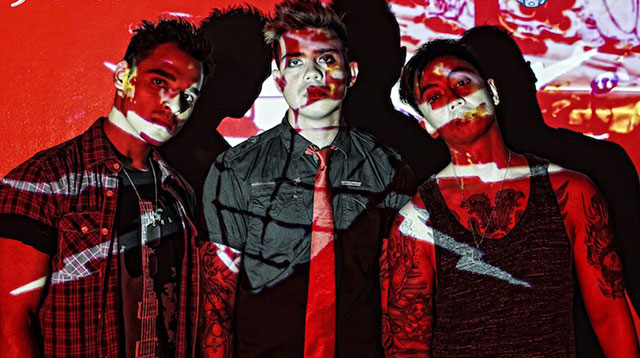 6. The girls rock! Keep your eyes on Yanah Laurel's powerhouse performance as Johnny's love interest Whatsername, Ela Lisondra's fiery dance solo as Extraordinary Girl, and Alex Godinez belting out her feelings as Will's baby momma Heather.
7. The stage is open-air and the first theatrical venue of its kind in the Philippines. The production's main sponsor, Globe, has just opened two stores in two separate buildings in front of the Bonifacio High Street Amphitheater. The buildings are connected by a glass bridge where the musical's orchestra is located, while a multi-level open-air stage is in front for the whole amphitheater to see.
8. You can watch it for FREE. You get free tickets if you a.) Are a Globe Platinum member, b.) Camp at the BGC amphitheater outside the venue (No, the guards will not kick you out), or c.) Win the raffle. Before 5:45 p.m. of every show date, Globe and TM subscribers may register their names at the venue entrance. At various times before 6:15 p.m., they will draw the names of 20 winners who will get two tickets each. It's so much better than New York's Broadway ticket lottery, where the raffle winners get only a discount!
9 Works Theatrical's "American Idiot" runs from June 24 to July 10 (3 weekends only!) at the new Globe Iconic store, Bonifacio High Street Ampitheater, BGC.
Cast: Jason Fernandez, Miggy Chavez, Nel Gomez, Basti Artadi, Yanah Laurel, Ela Lisondra, Alex Godinez, Ariel Reonal, Norby David, Sarah Facuri, Mako Alonso, Gian Gloria, Mark Tayag, Kendrick Ibasco, Kai Atienza, Chesko Rodriguez and Shalee Vicencio
Ticket price: P2,000 (plus additional fees)
Tickets available via Ticketworld, 9 Works Theatrical, and Globe 
Visit Kate on KateWasHere.com and follow her on  Instagram and Twitter.