K-Pop superstars BTS won the "Top Social Artist" at Sunday night's Billboard Music Awards for the second year in a row—and I mean, duh, did you hear the crowd screaming every time the camera even panned in their direction!? If you didn't, it was because said screaming got so loud you went momentarily deaf. (Host Kelly Clarkson had to put on fluffy pink earmuffs!)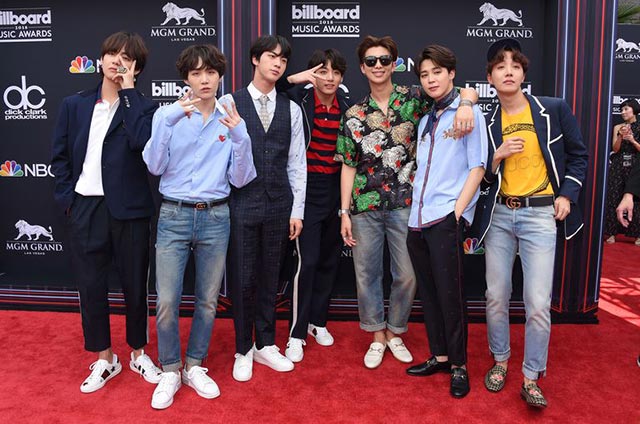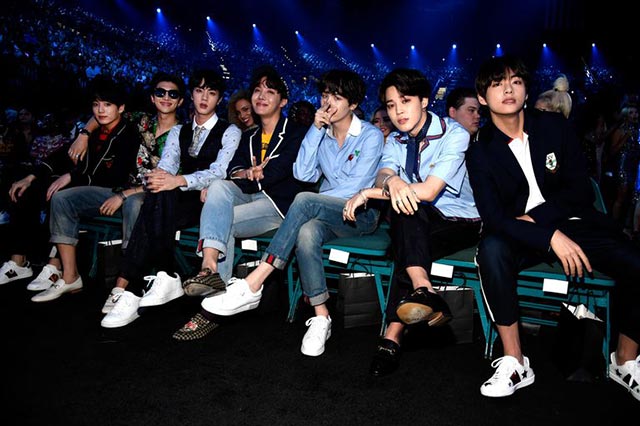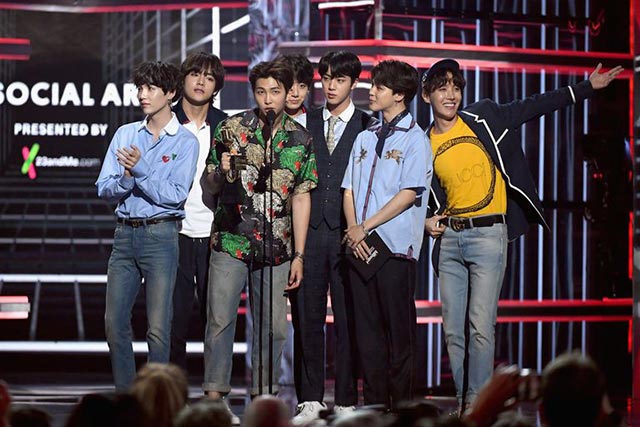 Continue reading below ↓
Recommended Videos
But good news, it was only momentary hearing loss because the boy band also performed their new single "Fake Love" and it was just wonderful. "Fake Love" is the lead single from the band's new album, which is titled Love Yourself, but okay let's love them also?
Watch a clip from the BBMAs performance below; this post will be updated with full video once it becomes available. The fans want it! I mean, look at them all losing their minds in the arena I mean come on now:
Earlier this week, BTS also released their "Fake Love" music video and, oh look, it's also wonderful! The styling is perfect, the vocals are on point, the choreography is exceptional, and the visuals are beyond—watch the video below:
It's an angsty dramatic affair, building on the themes and love/love lost storylines the band have been developing in their discography thus far. 
As well as all sorts of creepy fairground rides and boarded-up rooms that, per SPIN, "reflect dishonesty and disillusionment," there's also a huge pile of Snickers and actually that's amazing?? Where can I get a room full of sneakers??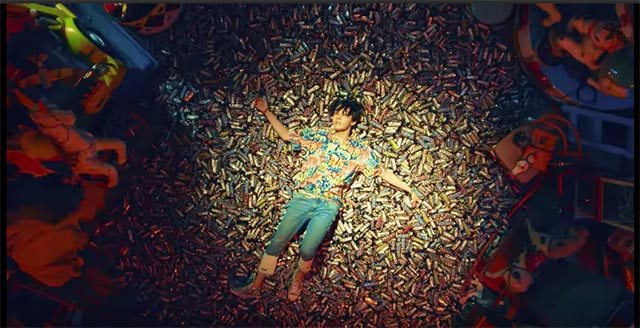 And there are big fireballs and flooding at various points, but it's fine because the band is fine! (Wait, did someone say "Fire," though?!) In fact, the only folks who got burned are their competition. Zing!
P.S. BTS will perform "Fake Love" again during an appearance on The Ellen DeGeneres Show next week, in case this just isn't enough for you.
***
This article originally appeared on Cosmopolitan.com. Minor edits have been made by the Cosmo.ph editors.