Rumor has it that David Beckham is set to receive a knighthood in the British New Year's Honors List, which will make him "Sir David Beckham."
We're pretty sure you'll agree that David will be the hottest knight in town.
Here's proof (not that you need it)—
Naturally, his wife Victoria Beckham is delighted at the prospect of it, since she will be named "Lady Beckham." They're practically British royalty already anyway, so why not make it offish, right? We are so for this!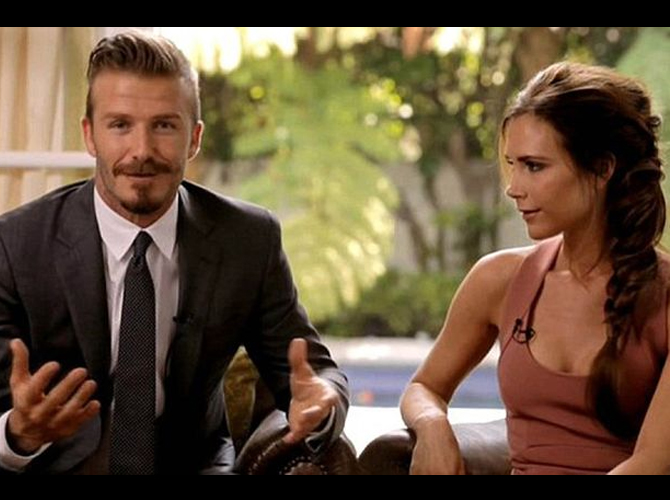 Photo: mirror.co.uk
Although the list has not been confirmed, the brunette beauty is said to be proud of the couple's achievements and delighted at the prospect of being recognized by Queen Elizabeth.
A source told Closer magazine: "Being a Lady would be the crowning glory for Victoria. It means a lot to her. She and David have achieved so much as a couple, but the knighthood would give them aristocratic status. Victoria's already part of the super rich and loves the idea of joining the aristocracy. She's thrilled at the prospect of getting the Lady title—she thinks it'll be a big two fingers up to anyone who has ever doubted or critcized her."
Victoria thinks the title will mark the success of their hard work, and she is extremely proud of her retired soccer star husband, who also does a lot of work for charity.
The source added: "Victoria really wants this knighthood for David and it would mean a lot to her to be given a title. She feels they have worked so hard over the years, it really would be the icing on the cake. She's so proud of David—she thinks he's a national hero."
Continue reading below ↓
Recommended Videos
EXPLORE COSMO