A 15-year-old girl from China is going viral online, after posting photos of her extreme plastic surgery on the Chinese social media site Weibo. 
The girl, going by the name Lee Hee Danae, currently has over 500,000 followers on her Weibo account, after images of her face and body post-surgery, began circulating online. Disturbingly, according to cbg.cn, she underwent the surgery to win back an ex-boyfriend.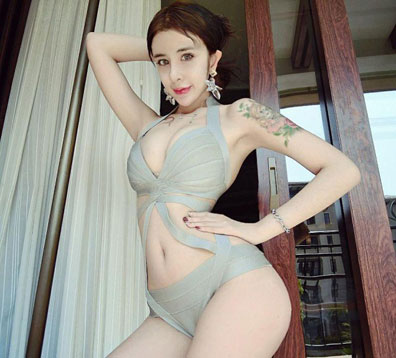 Reports from Inquisitr claim that Danae has had extensive cosmetic surgery to alter her eyes, jaw, breasts, and chin. And, while many people online suggest that the photos have been digitally altered (those eyes do look a little blurry), it does appear that she's had some fairly serious work done. 
She's now essentially an internet celeb in China, with one commenter calling her "too beautiful to even look at." Lots of people are referring to her as a "snake spirit"—a popular Chinese folk legend—because of her fair skin. 
Worryingly, the 15-year-old is also being massively sexualized, with many of her followers posting fairly explicit comments about her appearance. One of the most-liked comments currently on her page? "A 15 year-old-girl with breasts as large as these? I must be drunk."
Continue reading below ↓
Recommended Videos
What do you think? Another instance of extreme plastic surgery to rival human Barbie and Ken? Or just masterful photoshop trickery?
***
This article originally appeared on Cosmopolitan.co.uk. Minor edits have been made by the Cosmo.ph editors.