Miss Universe Philippine representative Rabiya Mateo looked stunning as she sashayed on the Miss Universe stage today during the pageant's national costume competition.
The costume, which was inspired by the Philippine flag, was designed by the late Rocky Gathercole, who collaborated with Filipino fashion designer and jewelry maker Manny Halasan. 
Rabiya's feathered ensemble seemed to be missing the headpiece that would have represented the sun in the Philippine national flag. Miss Universe Philippines National Director Shamcey Supsup revealed in an interview with MJ Felipe that Rabiya was not able to wear the headpiece as it kept falling off, making it difficult for the Miss Universe hopeful to wear it. 
ADVERTISMENT - CONTINUE READING BELOW ↓
On Instagram Stories, Manny posted a reimagined look of the headpiece that he made, superimposed on Rabiya's head.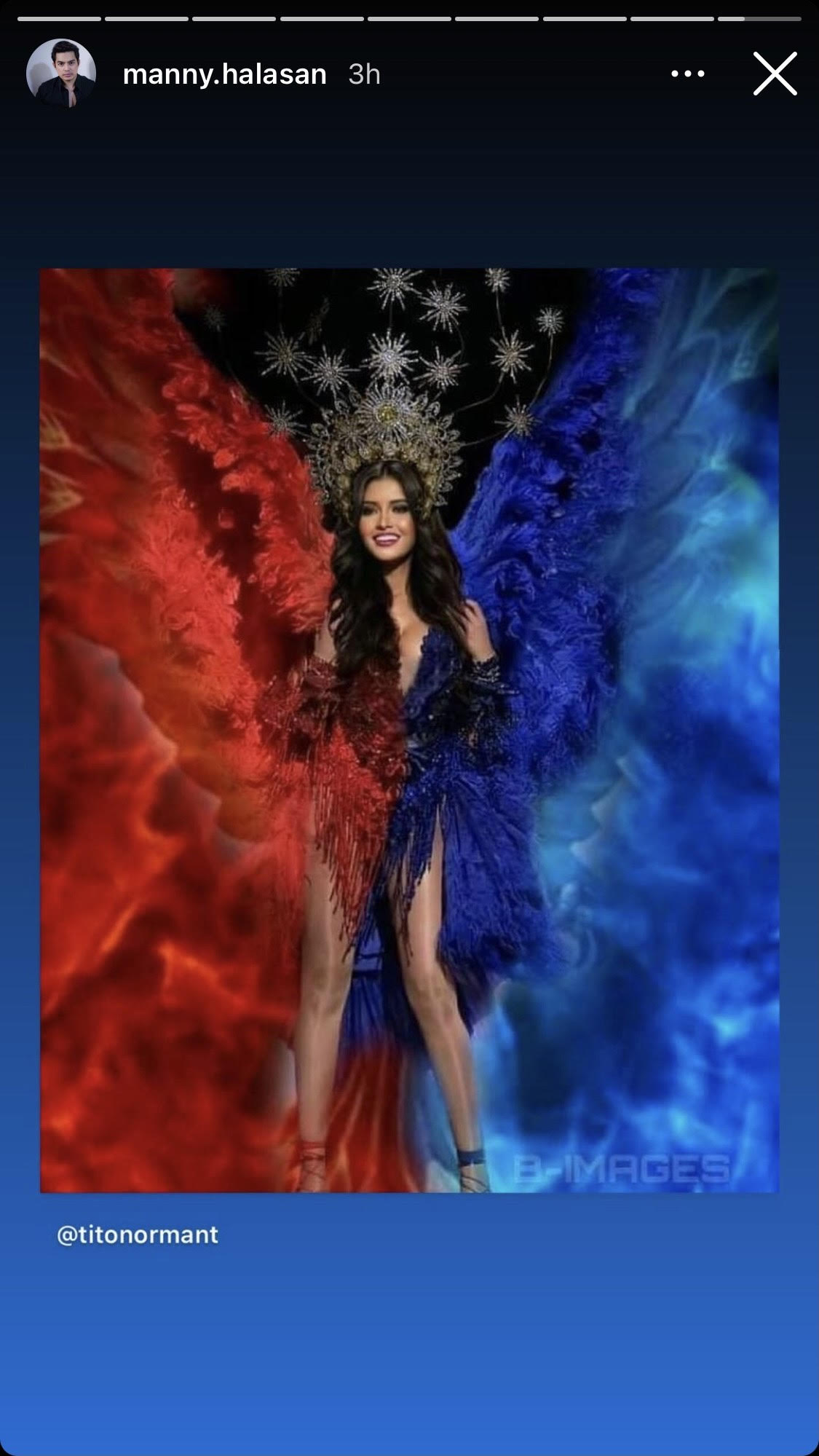 In a separate post, Manny gave a close-up look at the sparkly headpiece and wrote, "Looking at the national costume for Miss Universe 2020, I hope to share the vision with everyone. It's patriotic, historic, triumphant… victorious." 
He continued, "Each part symbolic of the deep culture and history embellished in it. Carved by the blood of heroes and enriched by our own history and heritage. It is not just colors and symbols… it is Filipino." 
The designer also shared that previously, he had only dreamed of having his creations appear in local pageants and TV, but having been chosen to contribute to Rabiya's national costume for Miss Universe, he wrote that it "is a dream come true for every designer."