Recently-evicted Pinoy Big Brother housemate Albie Casiño has apologized for his controversial statement about ex-girlfriend Andi Eigenmann during an episode of Toni Talks uploaded on November 21.
Toni Gonzaga asked Albie whether he felt "vindicated" when the truth came out in 2016 over the paternity of Andi's daughter, Ellie Eigenmann. Albie said, "I feel like they dragged me publicly. They said all these nasty things publicly. They dragged my family publicly, they ruined my family name."
Albie said that he's not even on Twitter until this very day to avoid getting all the hate. He said, "I had to hide my Instagram for a while, that's why my username is "@thestallion" and not Albie Casiño. I was trying to hide from all the hate before and then the vindication came from her sister on a podcast."
"It wasn't even them. It was just a slip-up," he said. "What if Ate Max (Eigenmann) never went on the show? What if they never asked about me on the show? Then it would've never happened right? It was just a slip of the moment thing."
The actor said that right now, he's just trying to put the past behind him: "I fully accept the fact that forever, for the rest of my life, kasama na 'yon sa pangalan ko."
When Toni asked about the things that Albie learned about himself during his time inside the PBB house, he said, "I may have no filter and [I'm] outspoken but that doesn't mean I can say whatever I want. I still have to be careful with what I have to say. I learned that because I went inside the house with some of the housemates na nakakasakit pala the way I say things."
Continue reading below ↓
Recommended Videos
Talking about his controversial statement about Andi, the actor said that his manager told him not to talk about it but as a man, he felt like he had to say something. "First of all, I really didn't think it would pick up that much traction. I really didn't honestly think that it would spread like wildfire, what I said."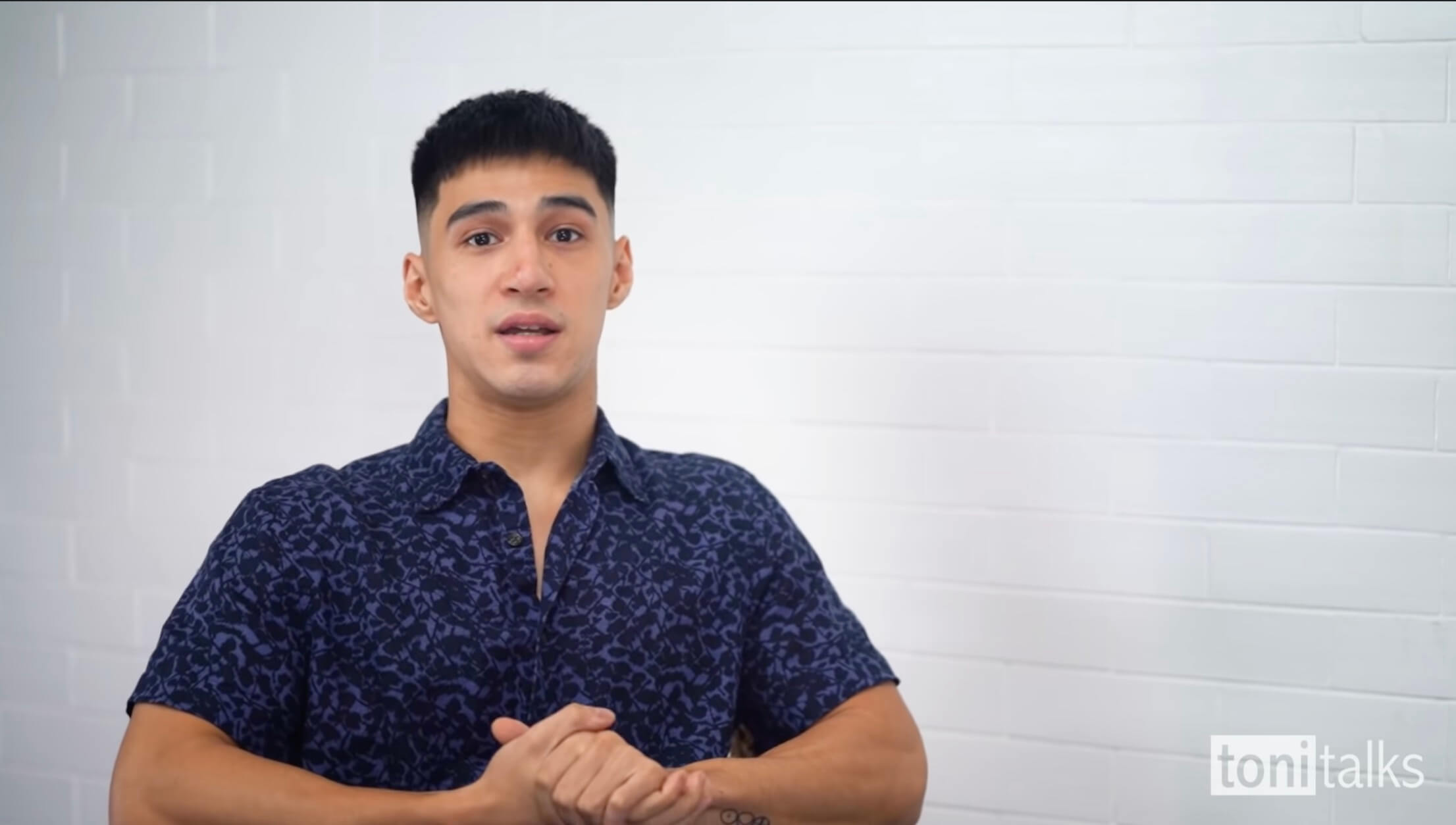 "I know now that I was wrong to say that," Albie said. "I want to apologize to everybody who was offended by what I had to say. I was in the spur of the moment. I was trying to say something—to be completely honest, I wanted to say something that would make her feel bad."
Opening up to Toni, Albie said, "All the anger I had, all the pent-up frustration that I had from all the years. I felt like this would be a way for me to say something funny at the same time, get back at her for what did to me but I didn't expect it to be taken that way."
"Like I said, I made a mistake then, I know I made a mistake now, and I want to apologize to everybody else who took what I said and got offended by it," Albie added. "I did not mean to offend anybody else. But then again, hindi ako naghuhugas kamay dito. I really did want to say something to make her feel bad and that's also wrong."
Albie revealed that his anger will not go away. "I don't think mawawala 'yon. It's not there all the time, [but] if someone brings her up to me, it's not good emotions that I'm thinking. It's not good feelings that I'm feeling. And I'm only human."
Albie's reasoning for this was, "Well in my mind, I was like, 'Well, they publicly ruined me. They had me assaulted, they dragged my family name.' Like, that's what's going through my head. Now with the platform that I have, I shouldn't be saying those things."
Albie confessed he regrets his comment and said that he wants to "spread positivity." "There was nothing positive about that. Again, I'm sorry I made a mistake. I'm human, guys. I learn day by day."
Watch the full interview here: