We're finally halfway through the sageuk series that is being talked a lot about by K-drama fans! Alchemy Of Souls just keeps on getting better and better in every episode released, and it makes me *excited* whenever the weekend is near. Of course, most of us wouldn't feel this way if it weren't for the amazing plot, eye-catching cinematography, and the superb acting skills of the cast in portraying their character (not to mention their undeniable chemistry with one another). The actors under these roles would surely ring a bell for avid K-drama watchers and with that, we'd like to help you remember where you've seen them in the past.
Here are the Alchemy Of Souls cast members:
1. Lee Jae Wook as Jang Uk
Coming from one of the most well-known mage families in Daeho, Jang Uk is known as a troublemaker. The people in the country talk about him because of an undesirable secret about his birth. Having his gate of energy locked, he is in search of an extremely powerful and skilled master to teach him spells. As the drama progresses, we were able to witness his determination and we can all agree that the stubborn Jang Uk is really an icon of growth. The viewers must've felt like proud parents!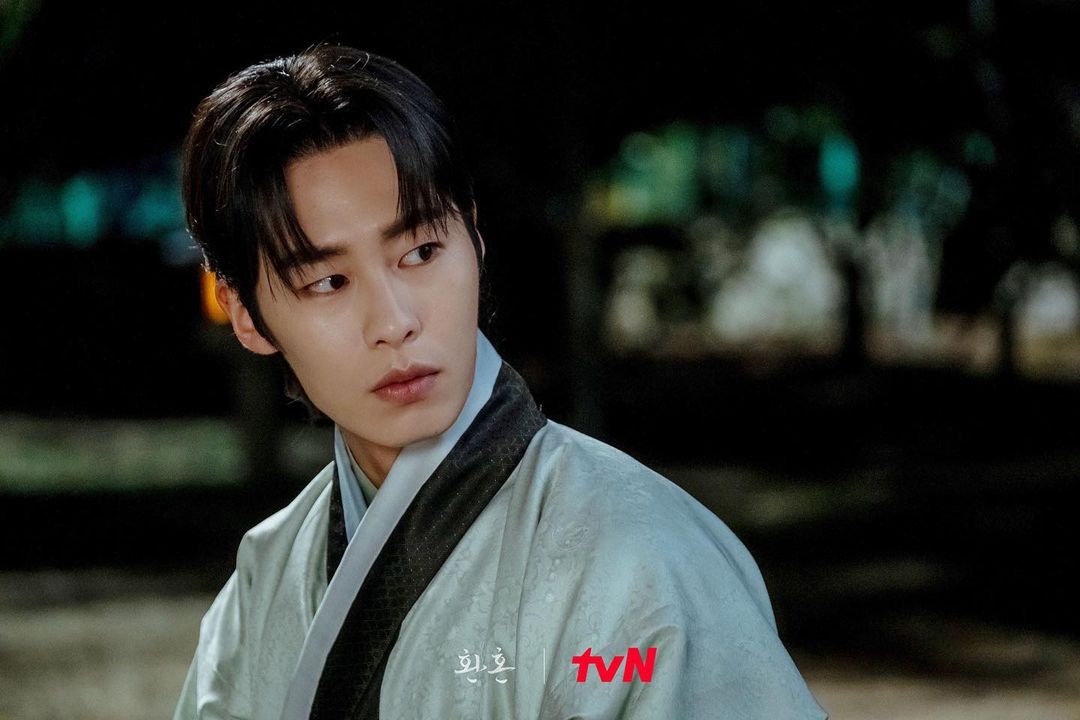 ADVERTISMENT - CONTINUE READING BELOW ↓
Lee Jae Wook won awards like Best New Actor in 2019 and Rookie of the Year in 2020 for his role in Extraordinary You. In this fantasy series, he is the second male lead named Baek Kyung, the fiancé of Dan Oh who does not reciprocate her feelings at first. Jae Wook appeared in other dramas like Search: WWW, Do Do Sol Sol La La Sol, and When The Weather Is Fine.
2. Jung So Min as Mudeok
Mudeok first appeared in the drama as a blind girl. Naksu, the cold-blooded Shadow Assassin, ended up switching souls with Mudeok. Aigoo, this was definitely not what she had planned in mind! Because of Naksu's strong energy, Mudeok is now able to see. However, having been trapped in a physically feeble body and not being able to cast powerful spells like she used to, she found herself becoming Jang Uk's servant and living her life as Mudeok in the meantime until she fully regains her energy back.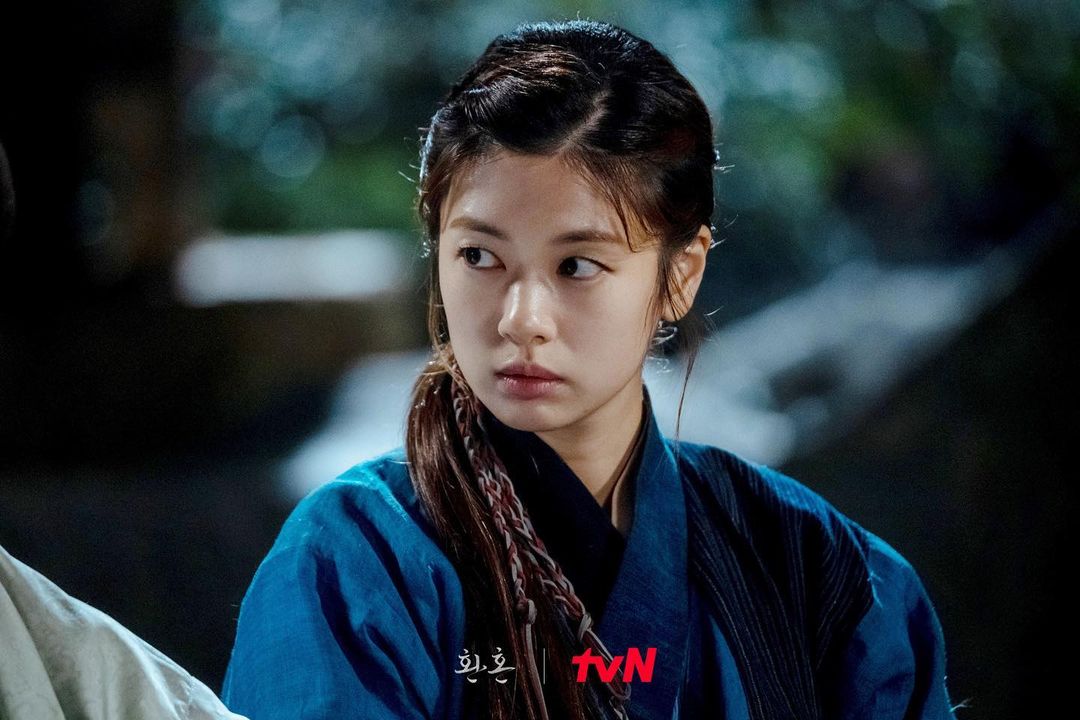 Jung So Min became a favorite because of her role in Playful Kiss alongside actor Kim Hyun Joong. In the Koreanovela, she gets poor grades in class and has a crush on the top student. So Min also starred in other dramas such as Because This Is My First Life, My Father Is Strange, and the heartbreaking The Smile Has Left Your Eyes. She also had a cameo in What's Wrong With Secretary Kim.
3. Hwang Minhyun as Seo Yul
Ah, the ~dreamy~ Seo Yul. He is a green flag and he is THE standard. Seo Yul is a smart, powerful, and skilled mage who always abides by the rules. While he can be objective most of the time, he is gentle and warm-hearted especially to the people he cares about. Not to mention his ethereal visuals and admirable physique, Yul is almost perfect! He is also a loyal friend to Jang Uk and Danggu, and eventually becomes close with Mudeok as well.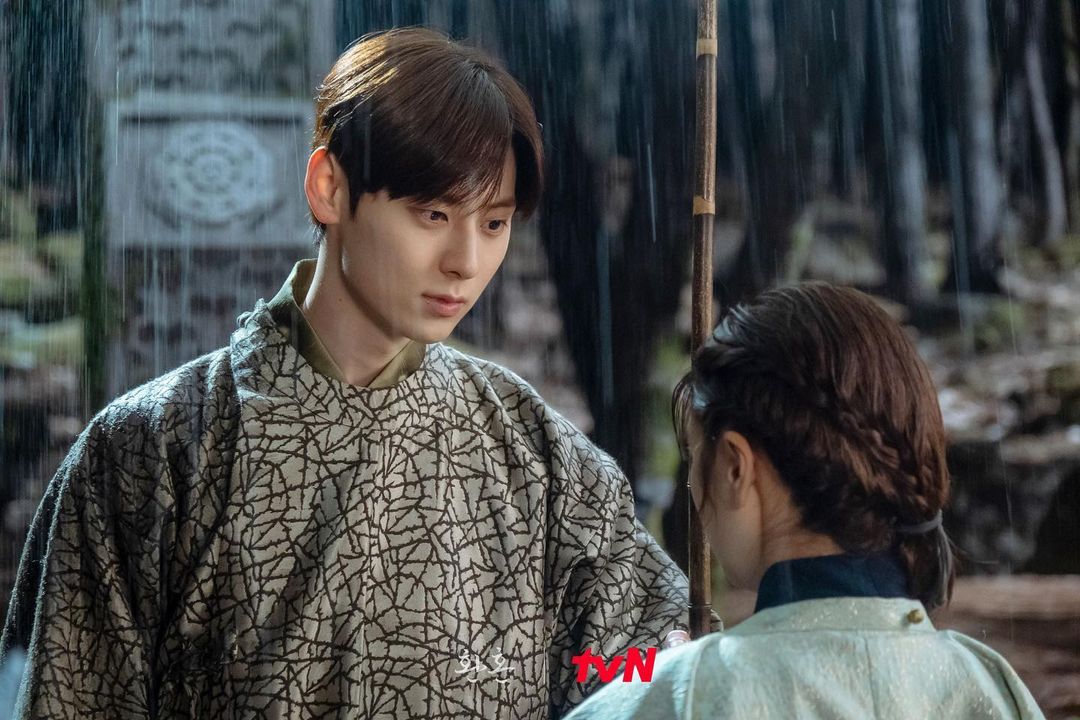 ADVERTISMENT - CONTINUE READING BELOW ↓
Apart from being one of the members of the former boy groups NU'EST and Wanna One, Hwang Minhyun had his debut as a male lead in the coming-of-age teen drama, Live On. He played Go Eun Taek who is a perfectionist and the chief of their school's broadcasting club. Minhyun also appeared in the sitcom drama Reckless Family Season 3 and in the Japanese movie Their Distance with his fellow NU'EST members.
4. OH MY GIRL's Arin as Jin Choyeon
The ever so elegant, graceful, and beautiful Jin Choyeon holds Jang Uk very dearly in her heart. She is the most popular girl in Daeho, being the youngest daughter of one of the most well-known mage families, the Jin clan. Although there are scenes that will make you a bit annoyed because of her jealousy towards Mudeok (which leads her to act immaturely), it is evident that she is still a soft-hearted person. Aww! Choyeon is like an innocent child who's just blinded by her puppy love towards Jang Uk.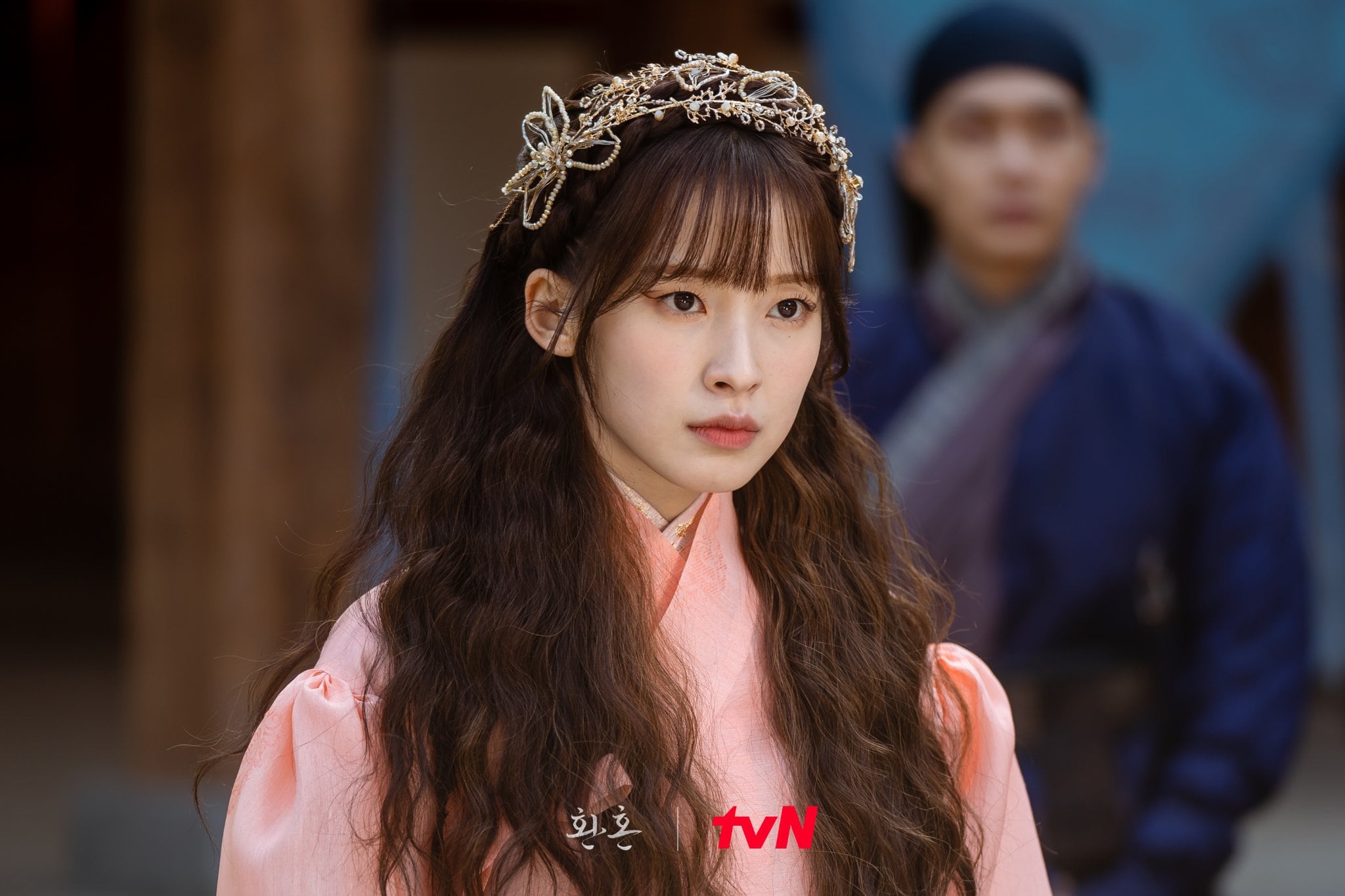 ICYDK, Arin is a K-pop idol, too! She's the maknae (youngest) in the girl group OH MY GIRL. In 2020, Arin had her acting debut on the small screen with The World Of My 17, which is a high school comedy-drama that tells the stories of friendship and growth between the casts. She portrays Oh Na Ri who dreams of having a normal school life after succeeding in a difficult diet. Arin also came out in the film Urban Myths. BRB, *manifesting* for more acting roles Arin will get to play in the near future!
5. Yoo In Soo as Park Danggu
Park Danggu is definitely a friend you will never have a dull moment with! Wherever he goes, his liveliness and bright energy radiate. I guess that's why among the four seasons, he is described as the one that's like a hot summer. He likes to spend his time in the Chwiseonru brothel and *gasps* gossip. On a serious note, he worries about his friends whenever anyone of them gets in danger.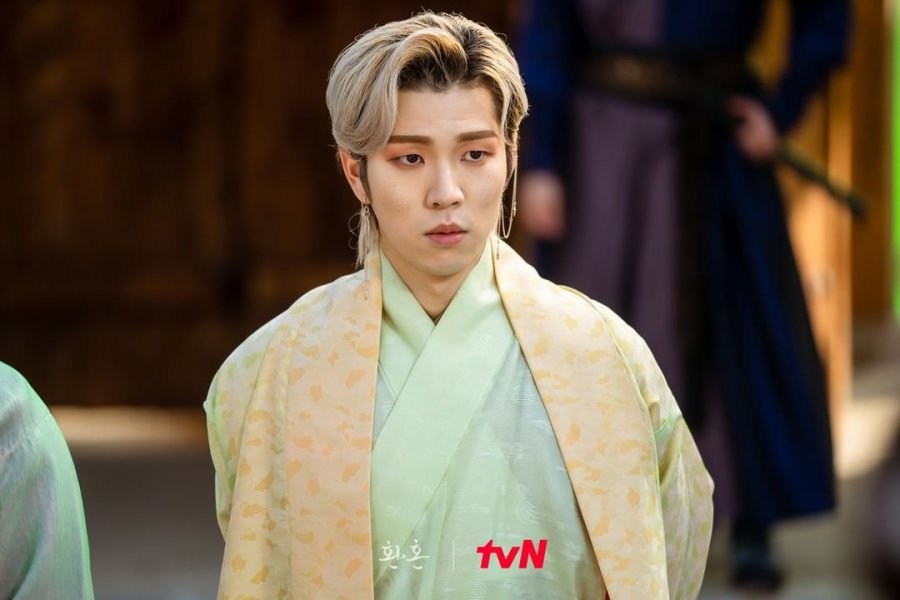 ADVERTISMENT - CONTINUE READING BELOW ↓
Are you an All Of Us Are Dead fan? If so, you'll surely remember Yoo In Soo in a completely different light. Unlike his cheerful personality in Alchemy Of Souls, In Soo played Yoon Gwi Nam in All Of Us Are Dead, the main antagonist in the series who became a human zombie hybrid. He has also played many school bully roles such as in Strong Woman Do Bong Soon, Love Alarm, and My ID Is Gangnam Beauty.
6. Shin Seung Ho as Go Won
Daeho's crown prince, Go Won, comes off as a spoiled son of the royal family at first. After countless encounters with Filthy Mudeok (a nickname he calls Mudeok, which *only* he gets to use), he finds himself getting amused with everything she says. While he can be seen as an arrogant and self-centered prince in the beginning, he becomes close to the squad of Jang Uk and Mudeok as the series moves ahead. Through these scenes, you could say that the crown prince isn't so bad at all! He is actually generous and kind and cares for the people of Daeho. *insert heart eyes*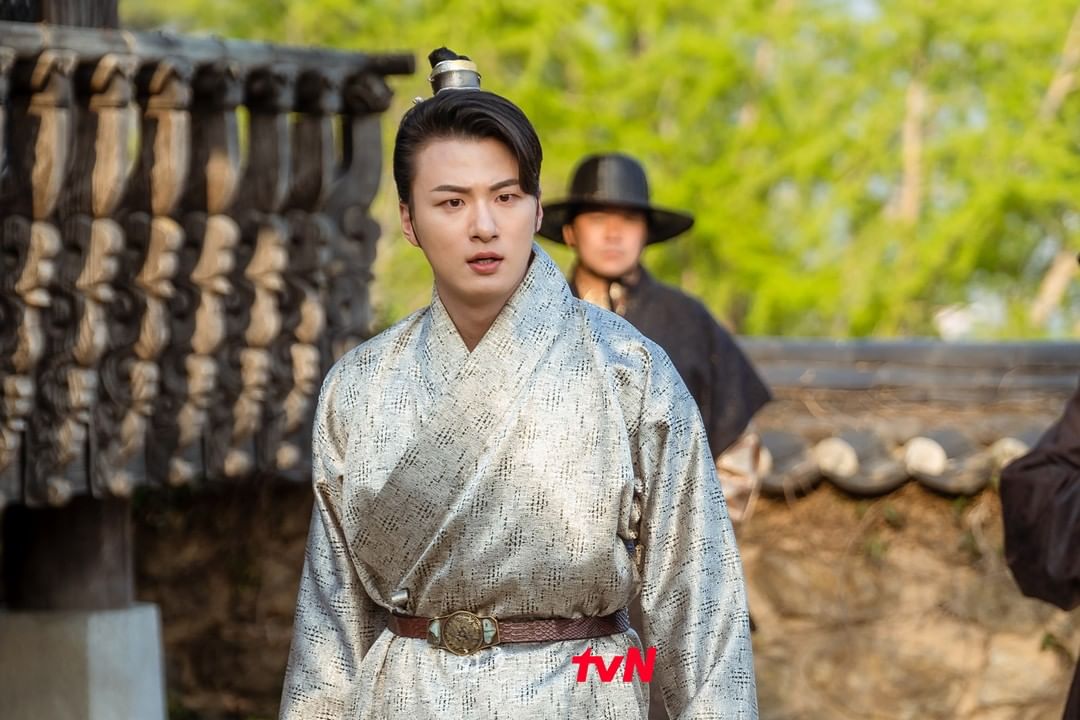 Debuting in the K-drama A-Teen as a basketball player in high school, Shin Seung Ho's acting career went up steadily. He has worked with Wanna One member Ong Seong Wu in the drama Moment At Eighteen, then appeared in Love Alarm, and portrayed a main role once more in How To Buy A Friend. Other series he was in are Homemade Love Story and Weak Hero.
You can watch new episodes of Alchemy Of Souls on Netflix every Saturday and Sunday.
MORE FAMILIAR FACES IN K-DRAMAS HERE:
All The Familiar Faces In 'Our Beloved Summer' And Where You've Seen Them Before
All The Familiar Faces In 'Vincenzo' And Where You've Seen Them Before
All The Familiar Faces In 'Hometown Cha-Cha-Cha' And Where You've Seen Them Before