Gone are the weekends that I look forward to because two new Alchemy Of Souls episodes will be released. I feel empty, my mind is going crazy with all of the theories fans have been making on the internet, and the impatience for its second season which will be aired in December this year just keeps on growing and growing with every single day that passes by. The last episode for this season left me devastated, confused, and hanging (I mean these all in a frustratingly good way)! My friend even created a separate group chat with all of our other friends who also watched AOS just for us to talk about allllll of our feels for this drama.
For someone who hasn't finished a single Korean series for about five consecutive years now, it was truly a surprise for me to come to love Alchemy Of Souls *so* much. The plot got me hooked in no time, and there was never an episode that made me feel bored. The cinematography is *chef's kiss,* and I loved every single emotion I felt with every scenario.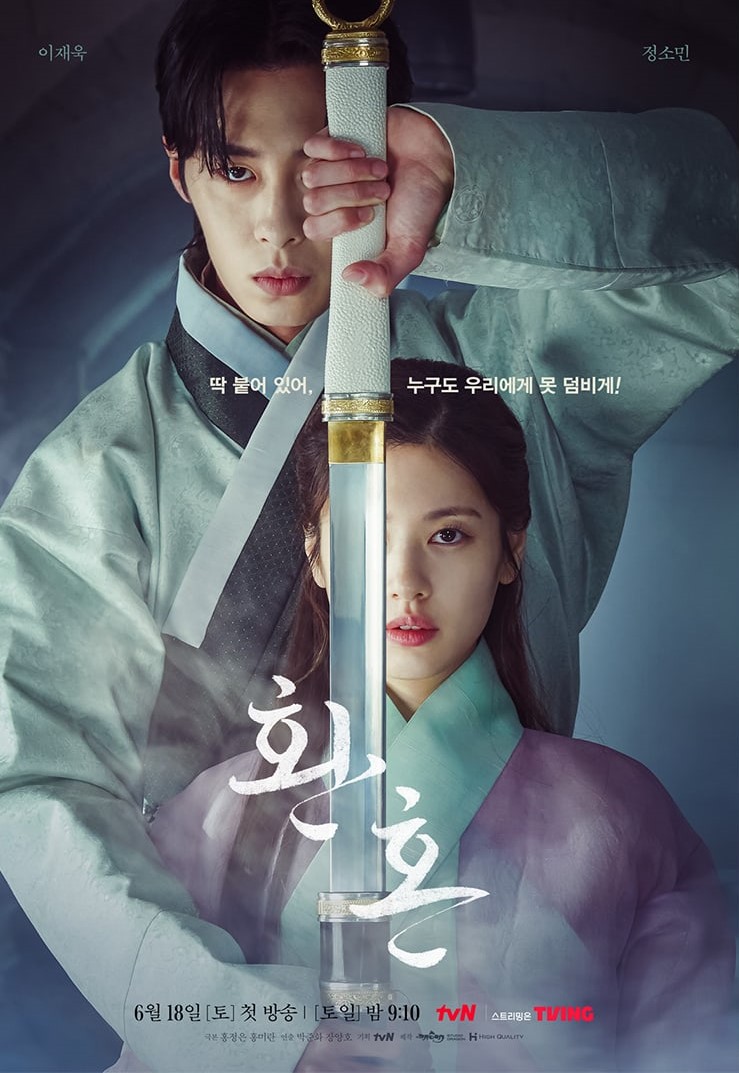 ADVERTISMENT - CONTINUE READING BELOW ↓
What is Alchemy Of Souls all about?
Alchemy Of Souls, set in a fictional place that does not exist in maps or history books called Daeho, is about mages whose fates become tangled because of soul shifting. The alchemy of souls is considered forbidden sorcery because it led to the downfall of the lives of countless innocent people several years ago. It is performed by switching the souls of two persons and a blue mark appears right on top of the heart which proves that the soul has successfully left the body.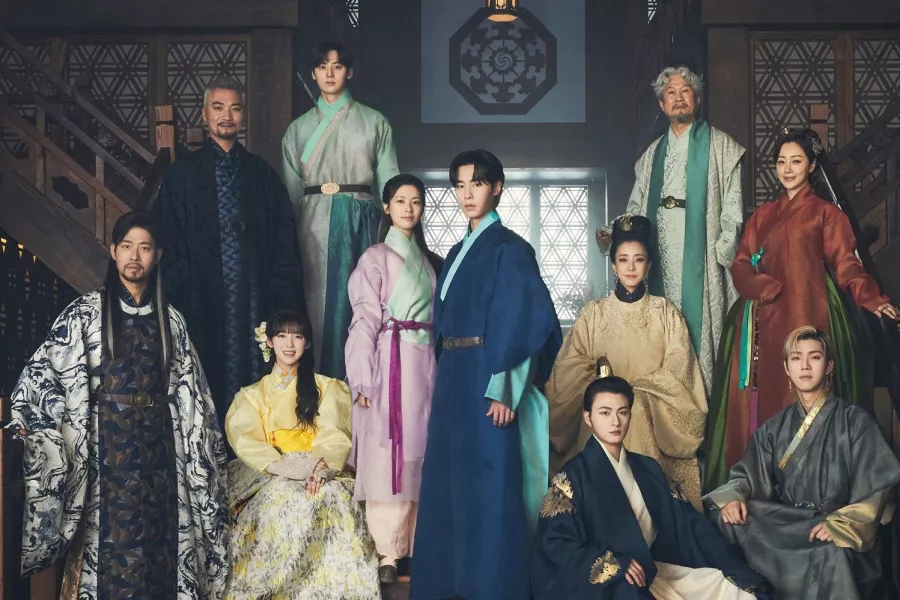 Jang Uk (Lee Jae Wook), who is a son of one of the most well-known mage families in Daeho has his gate of energy blocked by his own father which prevents him from casting spells. Determined to open his gate of energy and be able to perform spells, he is in search of his own master that is extremely powerful and skilled. On the other hand, Mudeok (Jung So Min), who was a shadow assassin before her soul became trapped in a weak body, was left with no choice but to live her life as Jang Uk's personal maid for the time being until she fully regains her energy back and be able to cast powerful spells again. Over the course of the drama, this duo beat all the odds and surpassed their limits even to the point of risking their own lives.
The Alchemy Of Souls cast members
1. Lee Jae Wook as Jang Uk
The character: Jang Uk is known to be a troublemaker and a stubborn young mage who only has eyes on his goal. The drama started off as Jang Uk having his gate of energy blocked but despite all the rumors about his birth and his father, he and Mudeok went through so many extreme extents that even cost their lives just to be able to unlock all of Jang Uk's potential in casting powerful spells. Jang Uk went from someone who was always being ridiculed to someone who has received countless praises from the same mouths as well.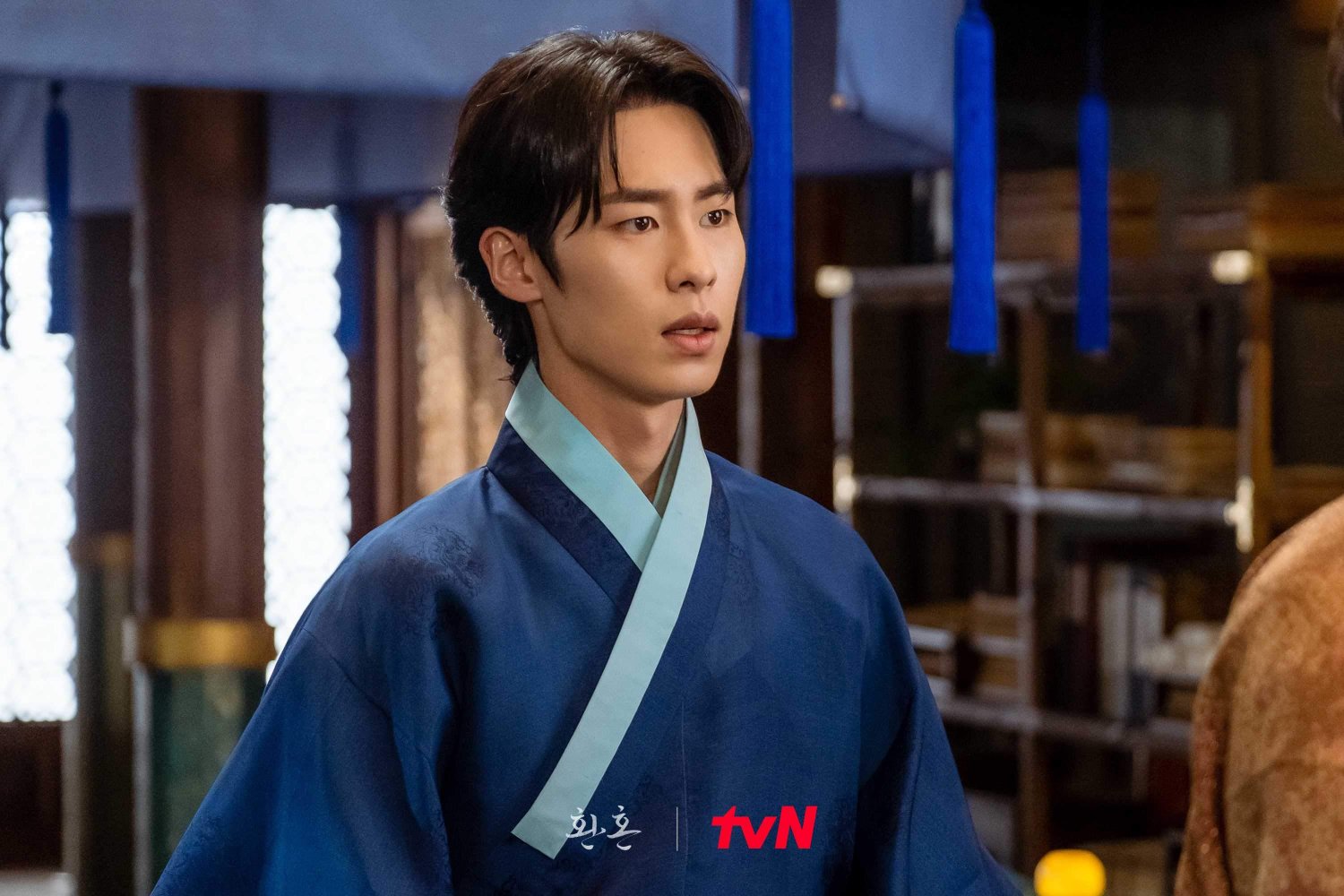 The actor: I didn't know Lee Jae Wook before Alchemy Of Souls, but I have seen some TikTok clips of his scenes with the female lead in the 2019 drama Extraordinary You, and his role was definitely not one of my tastes in K-drama men. *hides* Nonetheless, being in this drama earned him his Best New Actor title in the 2019 MBC Drama Awards!
ADVERTISMENT - CONTINUE READING BELOW ↓
2. Jung So Min as Mudeok
The character: Being the shadow assassin Naksu before she was trapped in a physically weak body, I find Mudeok's story in the drama as the most tragic one. She was the greatest victim of the alchemy of souls and the huge amount of greed that people have just to gain power makes me sick and I despise them for having innocent lives become twisted because of their selfishness. Despite all these, Mudeok was able to come through by training hard in Danhyanggok when she was still Naksu and was able to master the sword technique called Tansu.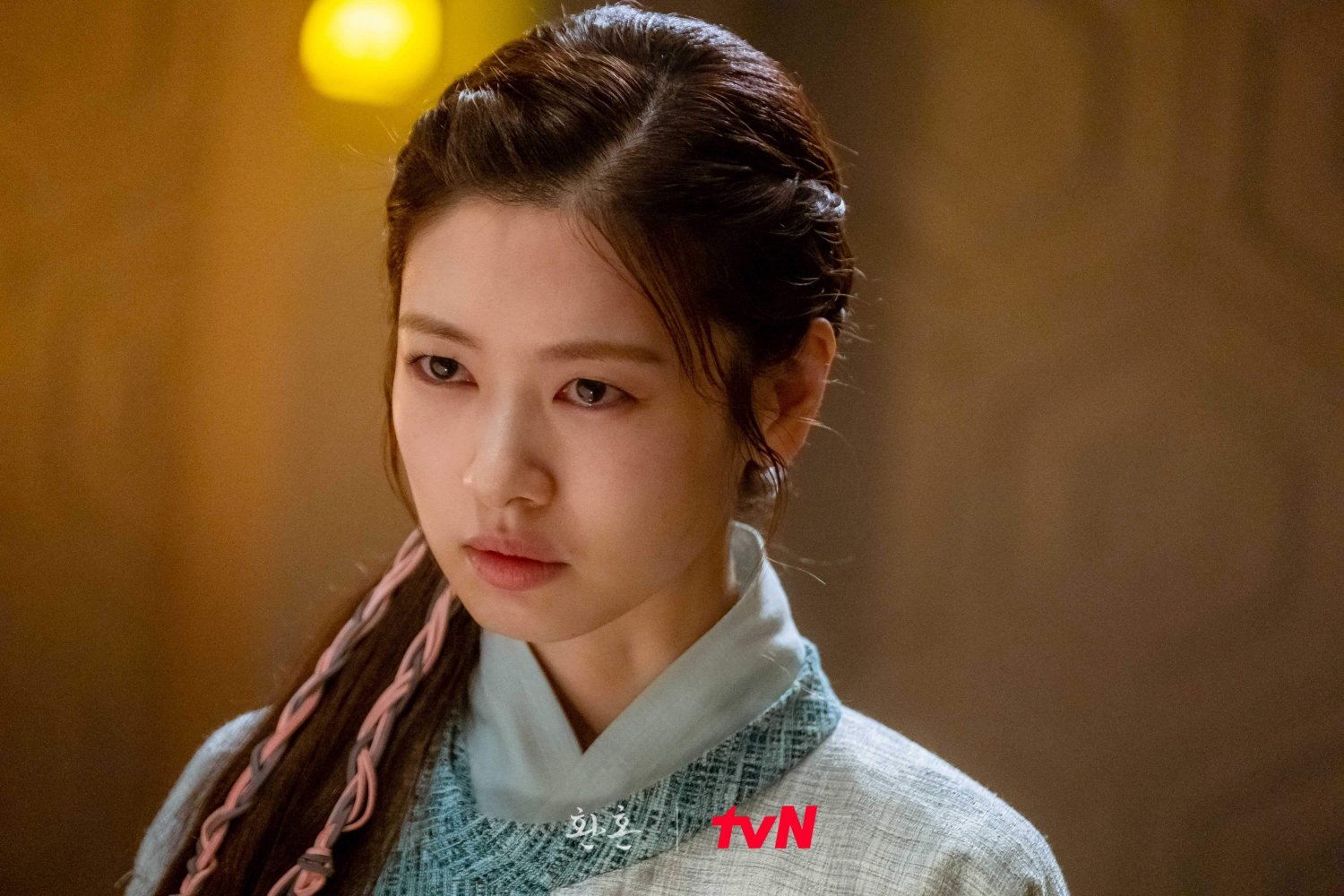 The actor: Alchemy Of Souls really made me ~fall~ for Jung So Min. Her acting is top-tier, having to portray three roles in one body. Why three, you say? It's a secret, which will be unveiled if you watch the drama. *wink* This is the first series I watched that has Jung So Min in it and I can say that I am very much impressed. BRB, just going to watch more of her dramas!
3. Hwang Min Hyun as Seo Yul
The character: Throughout the drama, Seo Yul never failed to leave me in awe because of his personality. If I was also a fictional character in Daeho, I would probably be whipped over Yul. Do you know why? Because he is thoughtful, smart, powerful, abides by the rules, cares so much about the people he holds dear to him, is good-looking, and the list goes on. Also, one super cute fact about Seo Yul: He loses his sense of direction when he is startled!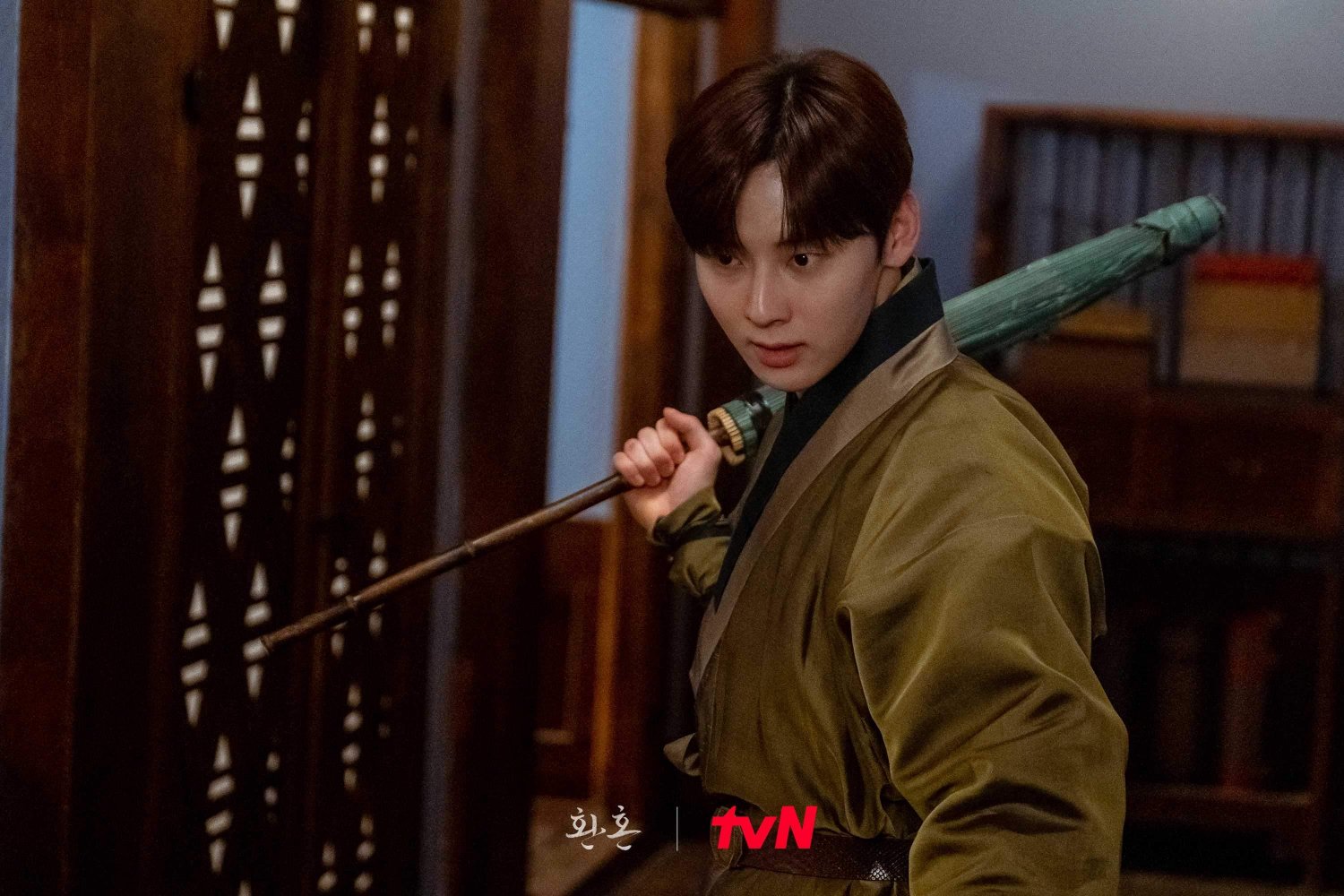 The actor: Hwang Min Hyun was a member of the K-pop boy groups NU'EST and Wanna One. Watching Min Hyun act in his main role debut in the series Live On, I can say that his acting skills have improved a lot. What strikes me the most about Min Hyun's acting is you can clearly see the emotions in his eyes which greatly affects what you feel as well as being a viewer. I can't wait to see more of what actor Min Hyun can offer!
ADVERTISMENT - CONTINUE READING BELOW ↓
4. OH MY GIRL's Arin as Jin Choyeon
The character: And the Best in Character Development Award goes to *drum roll* Jin Choyeon! I didn't like Choyeon at first because she only thinks about herself and never cares if her actions bring negative consequences to other people as long as she gets away with it. Seeing Choyeon mature in this drama makes me so proud of her. She has the softest heart after all, but never EVER mess with her loved ones.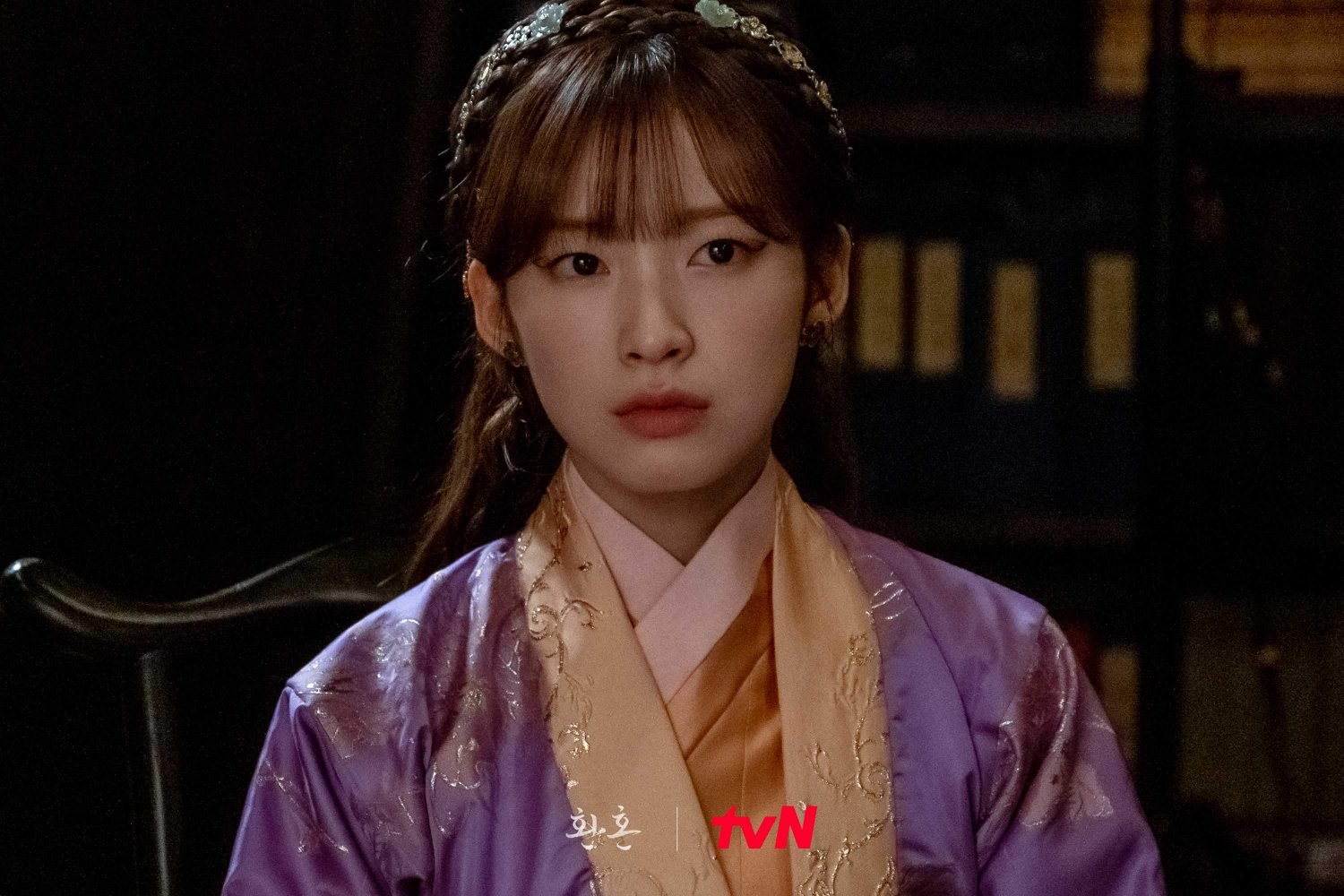 The actor: Choi Ye Won, better known as Arin, is the maknae, lead dancer, and sub vocalist of the K-pop girl group OH MY GIRL. She was a Music Bank MC alongside TXT's Soobin from July 2020 to the first of October, 2021. I thought Alchemy Of Souls was Arin's first drama, but it turns out that in 2020, she is also a cast member in the web series The World Of My 17!
5. Yoo In Soo as Park Danggu
The character: Park Danggu can be considered the sunshine of the group. Most of the scenes with Danggu in it will make you laugh and forget the stress the drama is giving you. He is a reliable friend to Seo Yul and Jang Uk, and a caring lover to Choyeon.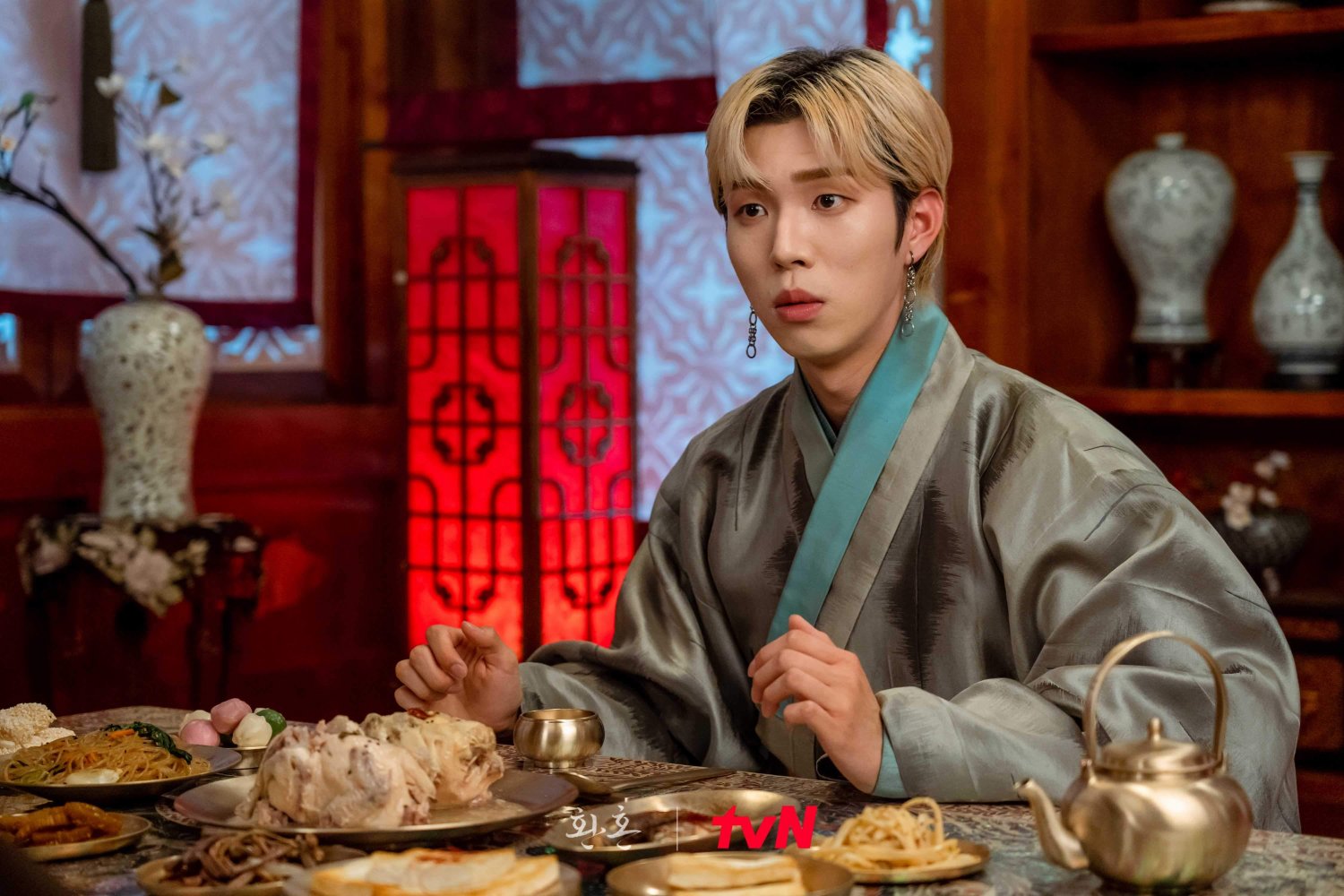 The actor: Yoo In Soo is definitely one of the versatile actors out there that I know of. He can do any *adorable* stuff for you if he has a crush on you like his role in Moment At Eighteen, and you might also run for your life because of his character in All Of Us Are Dead. In Soo has been in a lot of dramas and worked with known actors such as Park Bo Gum and Song Hye Kyo in Encounter.
ADVERTISMENT - CONTINUE READING BELOW ↓
6. Shin Seung Ho as Crown Prince Go Won
The character: The Crown Prince gave me frustrations in the latter part of the series. One minute he's fine?—nice to Jang Uk's squad, thinks rationally, and does what is right. And then he's not so okay anymore. He is easily manipulated because of his jealousy and greed.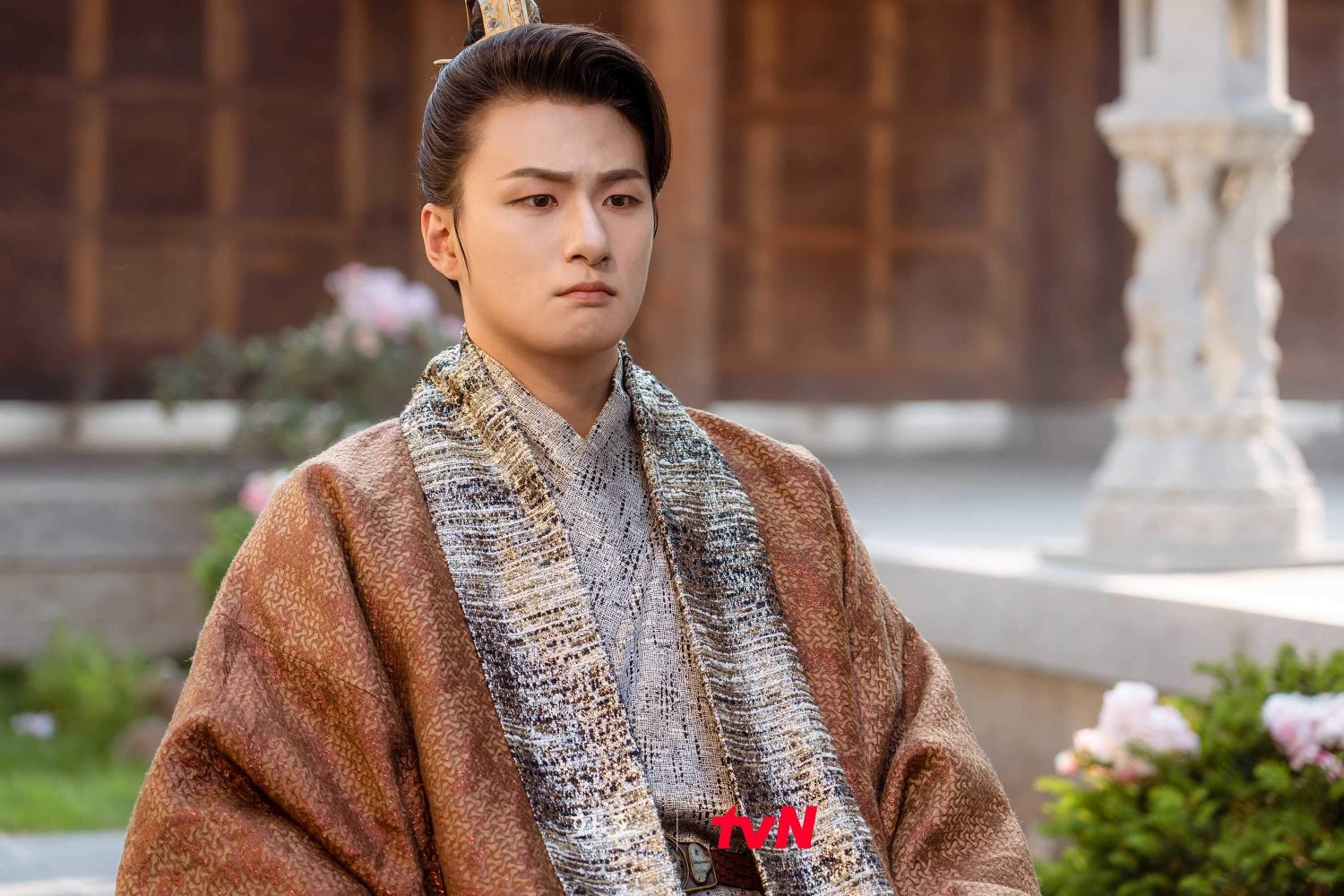 The actor: Shin Seung Ho debuted in the web series A-Teen as a basketball athlete during high school. A-Teen introduced me to Seung Ho and when I found out that he was also going to be in the drama Moment At Eighteen with Ong Seong Wu (I'm a Wannable, BTW), I immediately watched it as soon as I could. Seung Ho also grew so much as an actor and I'm glad he chose this path as well alongside his modeling career.
7. Yoo Joon Sang as Park Jin
The character: Park Jin is a leader who is not easily fazed especially when it comes to the greater good. He is willing to punish even the ones close to his heart if they violate anything. He has a soft heart and just wants to protect the lives of many to not repeat the disaster that happened several years ago because of the soul shifters.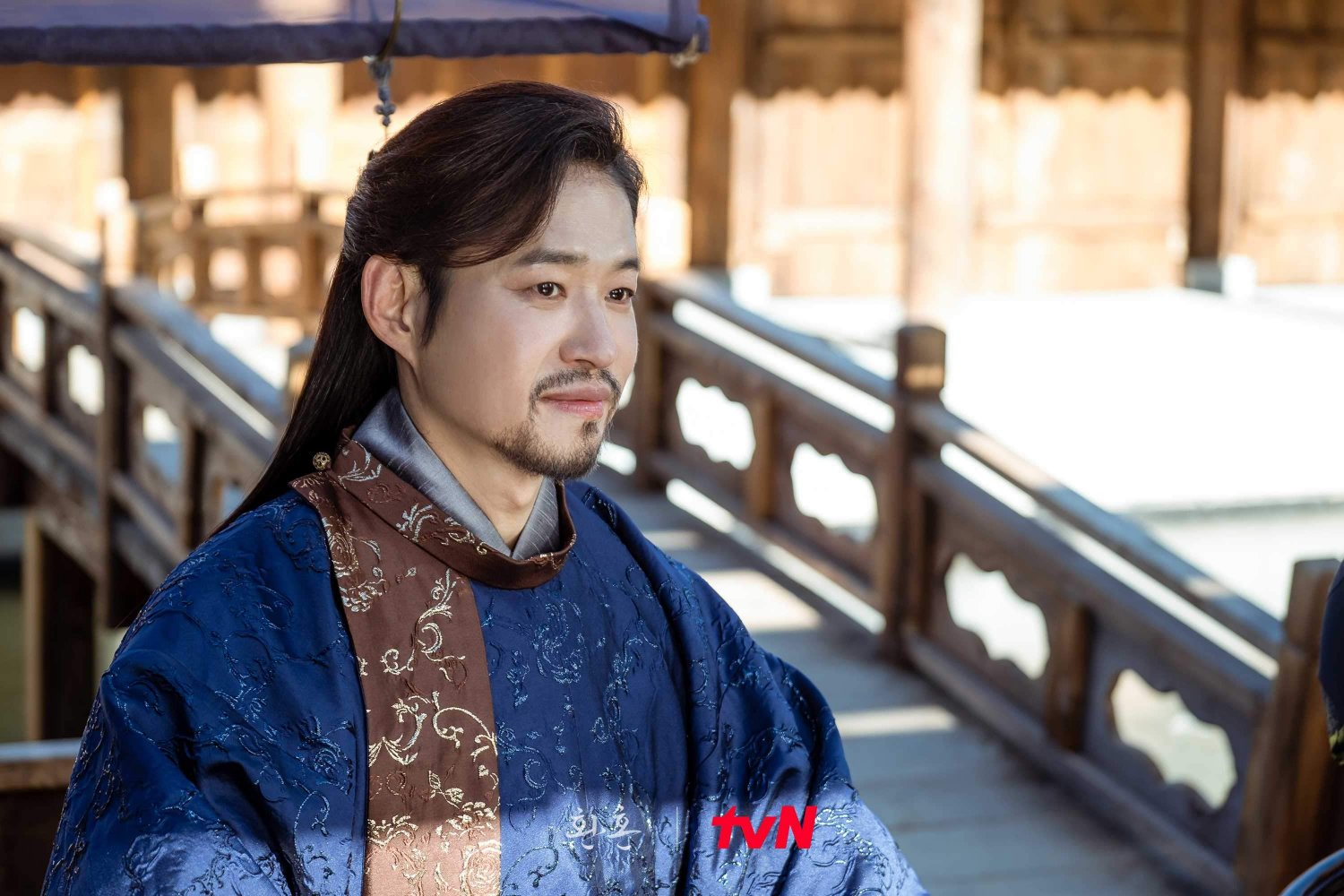 The actor: When I saw Yoo Joon Sang in this drama, I felt that itch that tells me I have seen him in a drama before. Turns out that he had a cameo in My Love From Another Star! He is not only an actor but also a singer.
Why Alchemy Of Souls is the next K-drama you should watch
1. The interesting chain of events
This series was penned by the Hong Sisters, who were also the masterminds behind Hotel Del Luna and My Girlfriend Is A Gumiho. The experts in fantasy K-dramas with a touch of romantic comedy have done it again with Alchemy Of Souls. The storyline will have you create theories while waiting for each episode to be released. I remember reading my friend's tweets and being all excited at how she got her guesses right for some of the plot twists that I wasn't even able to realize right away.
ADVERTISMENT - CONTINUE READING BELOW ↓
2. The perfectly-knitted actors for their roles
The actors' portrayal of their characters was just right for the drama—and by that, I mean they don't make you cringe because of poor acting or being too much for the show. You can see that they studied their character well and trained hard for the stunts and fighting scenes if you watch the behind-the-scenes. Not to mention, the actors are also very close IRL. In interviews, the mood between them is very light and comfortable which makes you want to be a part of their squad because of how cool they are!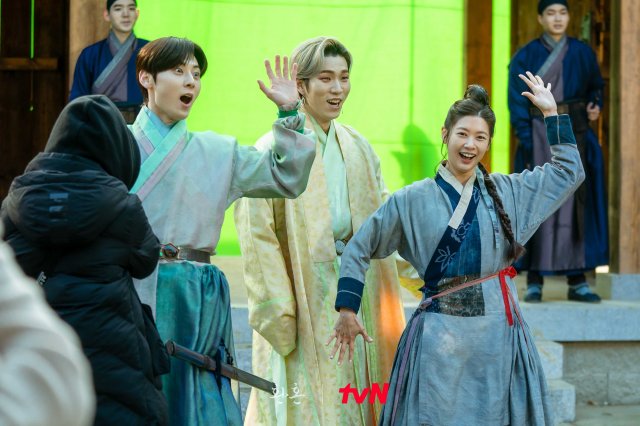 3. The kilig and "sana all" Jang Uk and Mudeok moments
We can't deny that the chemistry Jang Uk and Mudeok has is pretty strong. They make the scenes feel light if need be, and feel heavy to wreck our hearts. Both of them have always believed in each other's capability and they know each other so well. The confession scene made me want to scream, "ME, WHEN?" because it was so poetic. I love how Jang Uk is so honest and so raw about his thoughts and feelings towards Mudeok, and while Mudeok continued to deny her feelings for so long, her actions unfailingly show otherwise.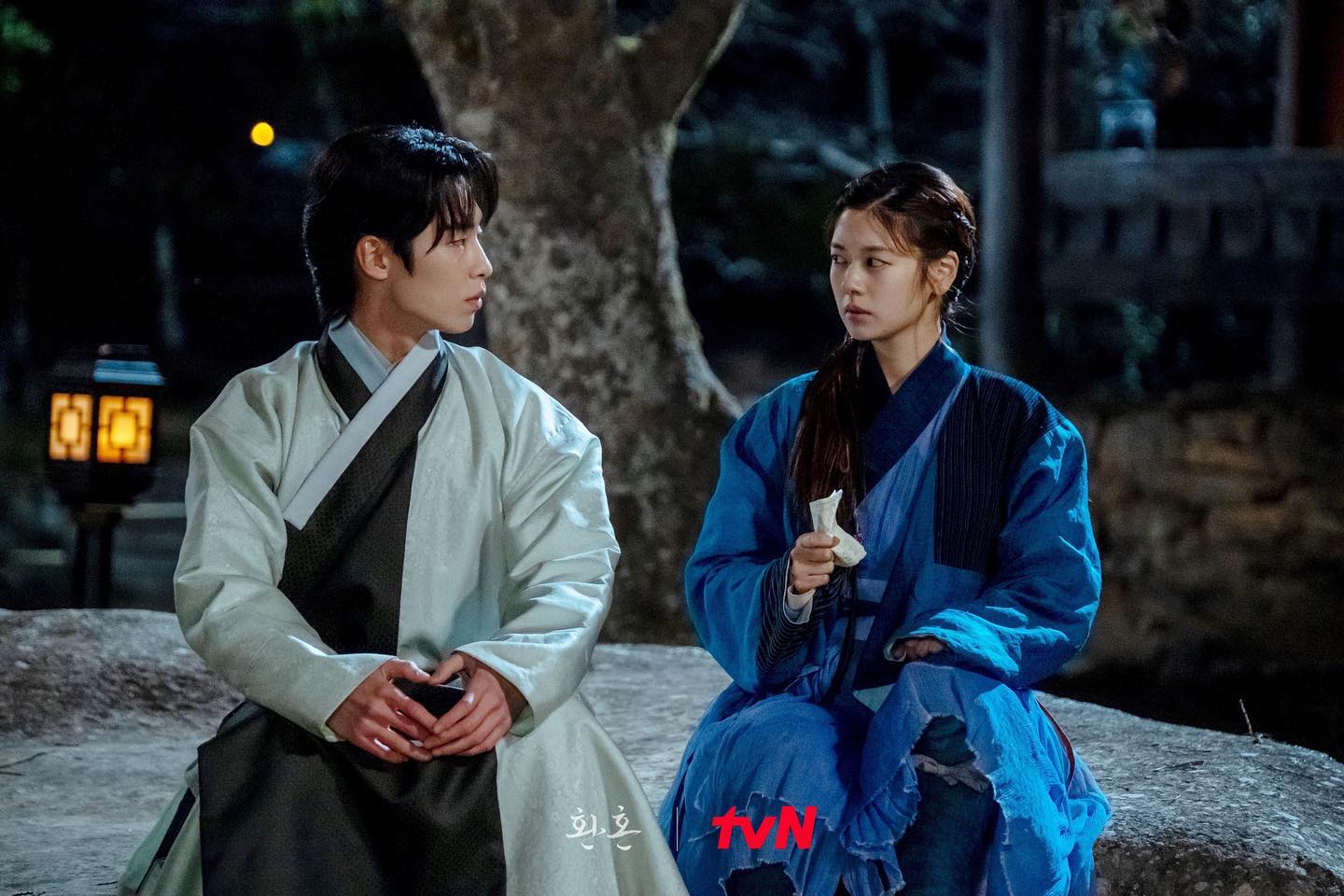 4. The implied occurrences that also happen in real life.
The drama showed how people would be willing to do anything just to get what they want, which can be seen from both a positive and negative perspective. People who are greedy for power will never care how much damage they will cause as long as they achieve their wicked goal. Considerate people will go to extremes just to protect and save the majority from the selfishness of other people. The series portrays how we must do everything we can for the greater good and to maintain peace in this world despite the disturbances created by evil people.
ADVERTISMENT - CONTINUE READING BELOW ↓
In a nutshell, Alchemy Of Souls will have you be at the edge of your seats, agonize over the heavy scenes, and make you experience all the *feels*! What made me a little unsatisfied was the unanswered questions the drama left us, although I'm really hoping all of them will be answered in December. In the meantime, I think I'll be continuing to watch some of the scenes every weekend until season two comes out just to fill that empty void AOS left. The show will make you think nothing could go wrong, and the next scene goes out of hand and you're left there hoping the characters survive the challenges they face. Alchemy Of Souls instilled in me to try things not out of stupidity, but because of vigor.
MORE K-DRAMA REVIEWS RIGHT HERE:
'Vincenzo' Is Probably The Best K-Drama I've Ever Seen, Here Are All My *Feelings*
'Our Beloved Summer' Is A Sweet Reminder That Nothing Is More Important Than The People You Love
Trust Us, 'All Of Us Are Dead' Is The *Must-Watch* Zombie K-Drama You Shouldn't Miss