For someone who doesn't really like horror or gore, I surprisingly find myself gravitating towards some of the zombie-themed content that comes from South Korea. I think it started in 2016, when my friends and I watched Train To Busan in the cinema. I remember enjoying the thrilling experience, jumping out of my seat and stomping my feet on the ground when the scenes got extra tense.
Over the years—and thanks to Netflix—I've also seen Kingdom (which I suuuuper like and impatiently looking forward to the next season), #Alive, and Peninsula. So naturally, I found myself drawn towards All Of Us Are Dead when I saw its teaser posters sometime late last year. And with Park Solomon in the cast, I was suddenly wondering why January 28, 2022 couldn't come any sooner.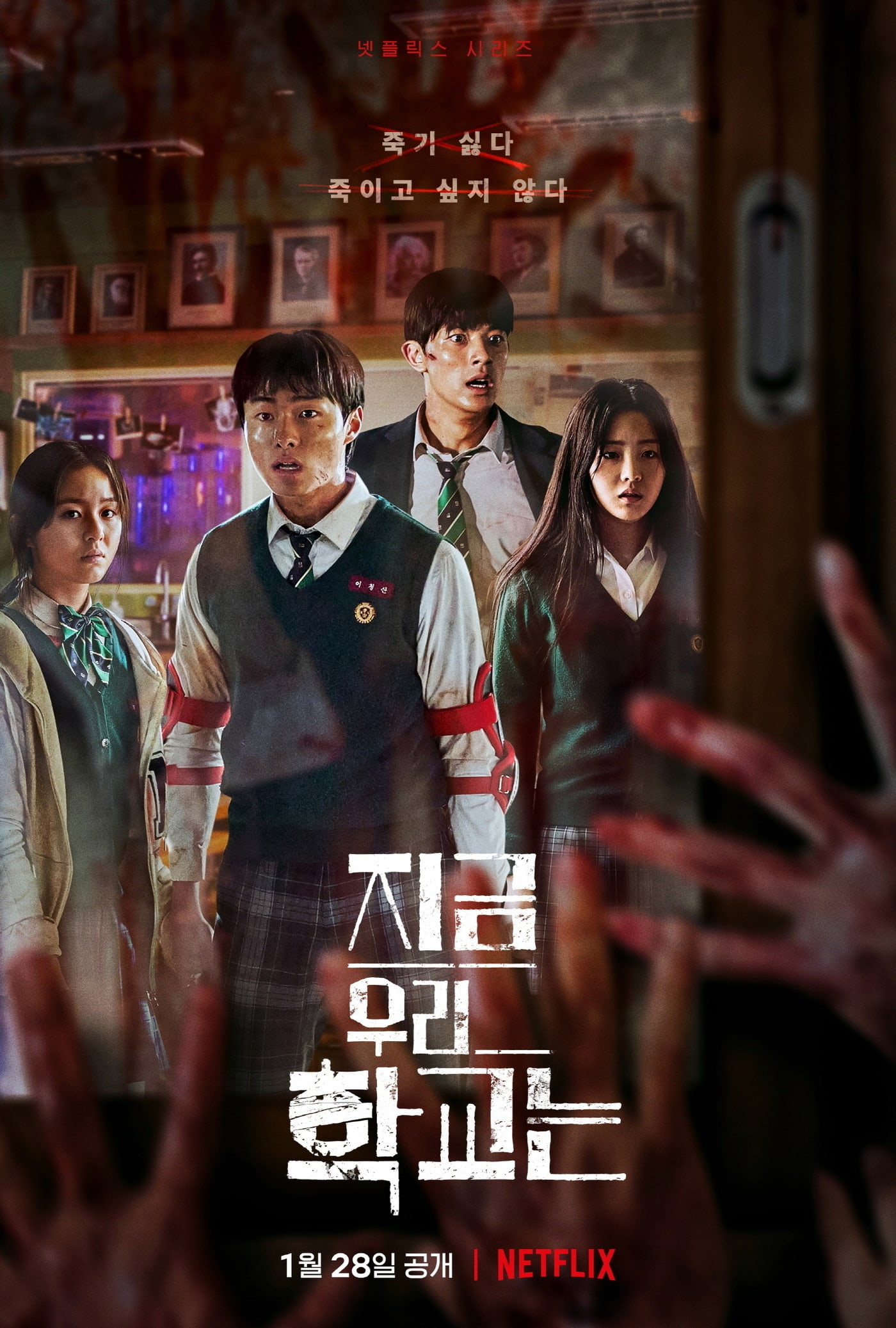 ADVERTISMENT - CONTINUE READING BELOW ↓
When it finally did, I told my family to stop whatever K-drama it was they were currently watching because we needed to start watching All Of Us Are Dead. I wasn't expecting it to be 12 one-hour-long episodes, but I've waited long enough for this. "Let's do this," I huffed before pressing the play button and hearing the familiar ~*tu dummmmm*~.
What is All Of Us Are Dead about?
All Of Us Are Dead is based on the webtoon, Now At Our School, written by Joo Dong Geu between 2009 and 2011. We've seen zombie stories happen in a public transportation setting, in apartments, and even in Joseon dynasty palaces. All Of Us Are Dead, however, takes place at a high school campus in a small town called Hyosan. A typical school day turns upside down when a student immediately turns into a zombie after getting bitten by a hamster infected with the man-made Jonas virus. The virus spreads, even outside of the school, turning Hyosan into a zombie land in less than 24 hours. The students—at least the lucky ones who manage to avoid infection—fend for themselves and try to survive the chaos. But this isn't only a struggle for survival: It's also about how these kids struggle in learning who they are and what they are capable of as human beings.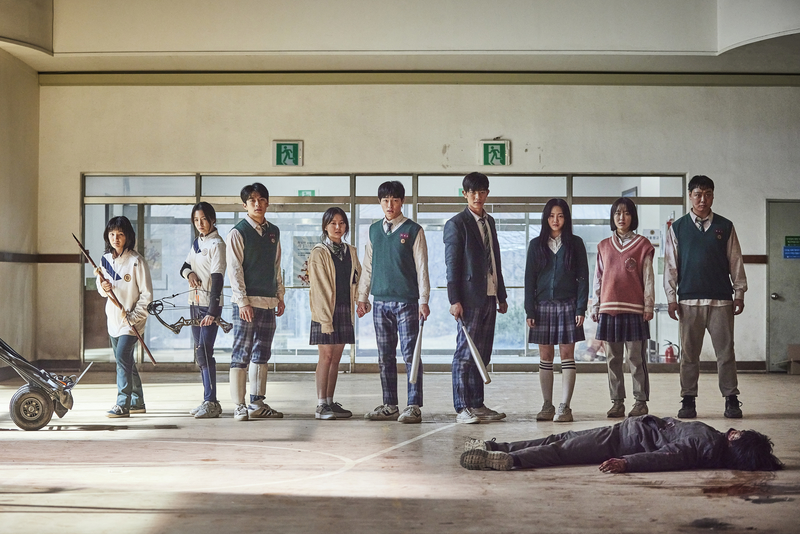 Initially, I thought 12 episodes were long…ish. My point of comparison was Kingdom, which had six episodes for each of the two seasons already available. After watching all episodes over the weekend, however, I found myself both satisfied yet still wanting more. The show started off as a slow burn—at least for me. It introduced us to the people who we will be going on this zombie-laden journey. If you haven't watched it yet, here's a caveat: Do not get too attached. As each episode went on, the feelings I had were kinda reminiscent of when I was reading Harry Potter And The Deathly Hallows. It's the same in the sense that the characters who I've grown to love and root for do not make it 'til the very end. ANG SAKIT, BES. It was painful to watch that happen, as if I had become a part of this group who just wants to get out of this school alive.
ADVERTISMENT - CONTINUE READING BELOW ↓
Speaking of the group, here's a quick rundown of the cast of All Of Us Are Dead:
Park Ji Hu as Nam On Jo
The character: On Jo is the narrator of the story, so we see the plot unfold mostly through her lens. She isn't your straight A student but she led her friends to survival, thanks to her bravery and mad survival skills (which she learned from her firefighter dad).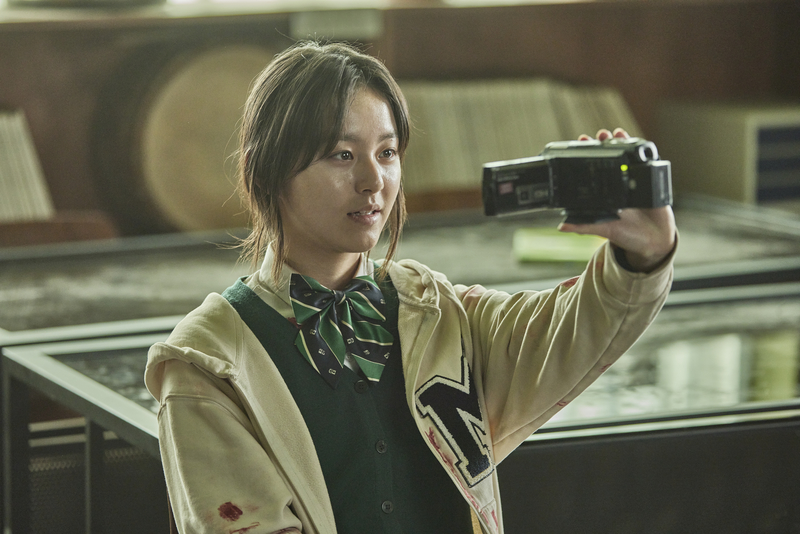 ADVERTISMENT - CONTINUE READING BELOW ↓
The actress: Ji Hu is the only high school student at the time of filming! She may seem like a newcomer, but she's actually been in a couple of dramas already including Beautiful World and Sweet Revenge 2.
Yoon Chan Young as Lee Cheong San
The character: If On Jo is the brains of the survival operation, I'd say Cheong San is the brawns of it. He is one brave character who isn't afraid to protect the ones dear to him. This includes On Jo, his childhood friend, neighbor, and secret crush.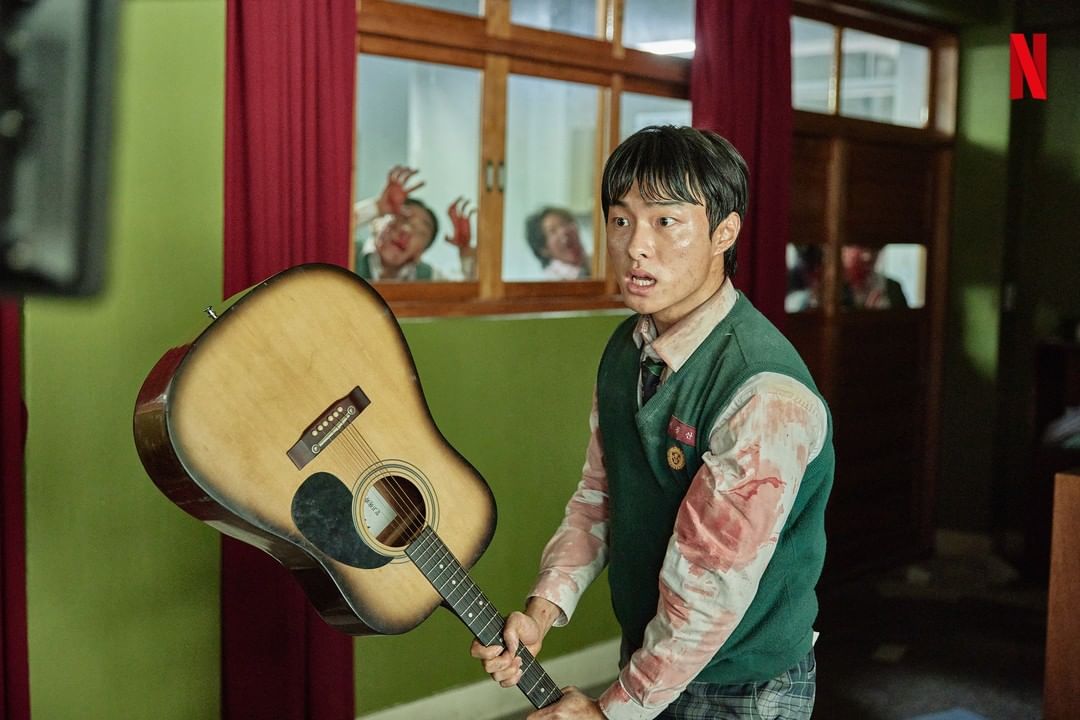 ADVERTISMENT - CONTINUE READING BELOW ↓
The actor: Chan Young is also a new name for me, but he's apparently been in about 20 dramas and films already! This 20-year old heartthrob (I'm calling it!) has a cat named "Silver" and won "Best Teen Actor" at the SBS Drama Awards for his roles in Doctor John and Everything And Nothing.
Cho Yi Hyun as Choi Nam Ra
The character: Nam Ra, for all her achievements as Hyosan High's top student and class president, would rather keep to herself than mingle with her classmates. Later we'll learn that it's because of her overbearing mother who wants her to excel at everything she does. Her cold demeanor eventually melts away in the face of difficulties. Nam Ra is also instrumental in helping their group survive.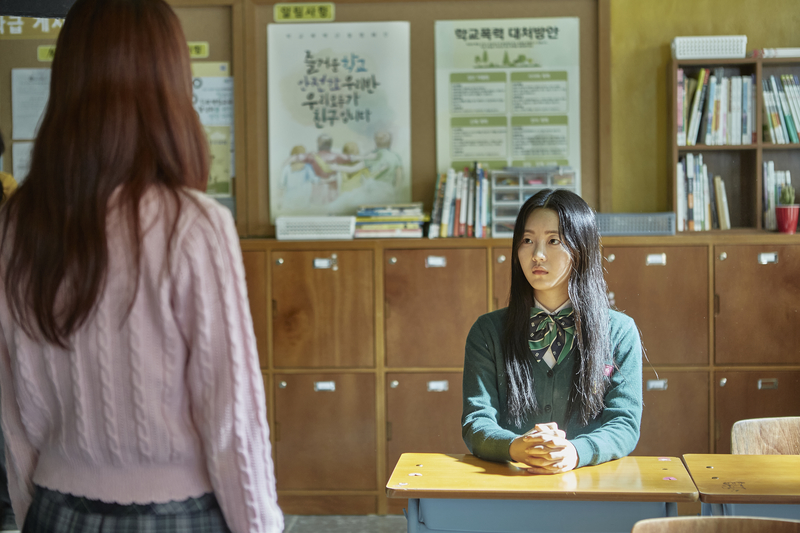 ADVERTISMENT - CONTINUE READING BELOW ↓
The actress: If her baby face is familiar, it's because you've probably seen her in both seasons of Hospital Playlist as one of the Jang twins. If you feel the need to see more of Yi Hyun, you can catch her in Sweet Revenge, Bad Papa, and How To Buy A Friend.
Park Solomon as Lee Su Hyeok
The character: Su Hyeok is the other brawn of the group, always willing to sacrifice himself or be the first one to test their plans of escape. He was once part of the bully gang, though thankfully he's seen the light and would rather help the bullied. This explains why he's probably not afraid to battle it out, even if the enemy is a flesh-eating zombie.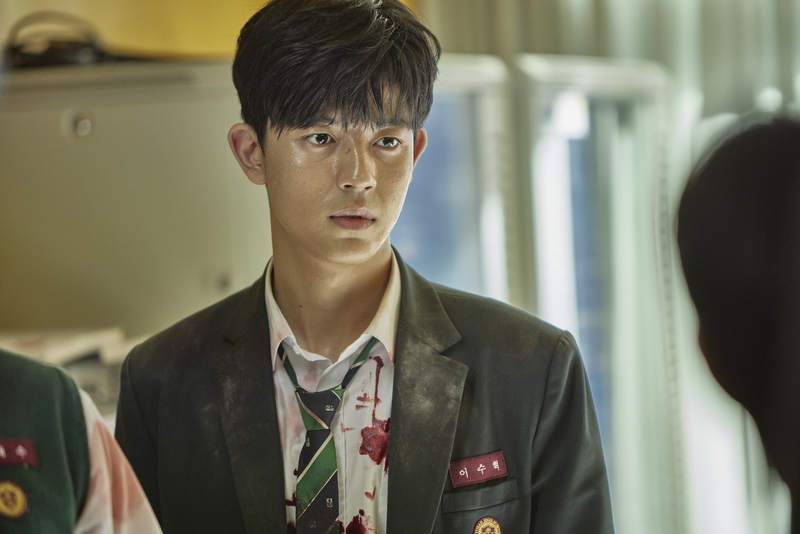 ADVERTISMENT - CONTINUE READING BELOW ↓
The actor: Solomon, or Lomon for short, once dreamt of becoming a b-boy dancer before becoming an actor. He has appeared in a couple of dramas since, including Doctors, Shopaholic Louis, and Sweet Revenge.
Yoo In Soo as Yoon Gwi Nam
The character: Gwi Nam is one evil character that you would love to hate. He is a notorious bully who would stop at nothing to get what he wants. In reality, though, he is just a lackey for the bigger bullies, biding his time until it's finally his turn to become the god of Hyosan High.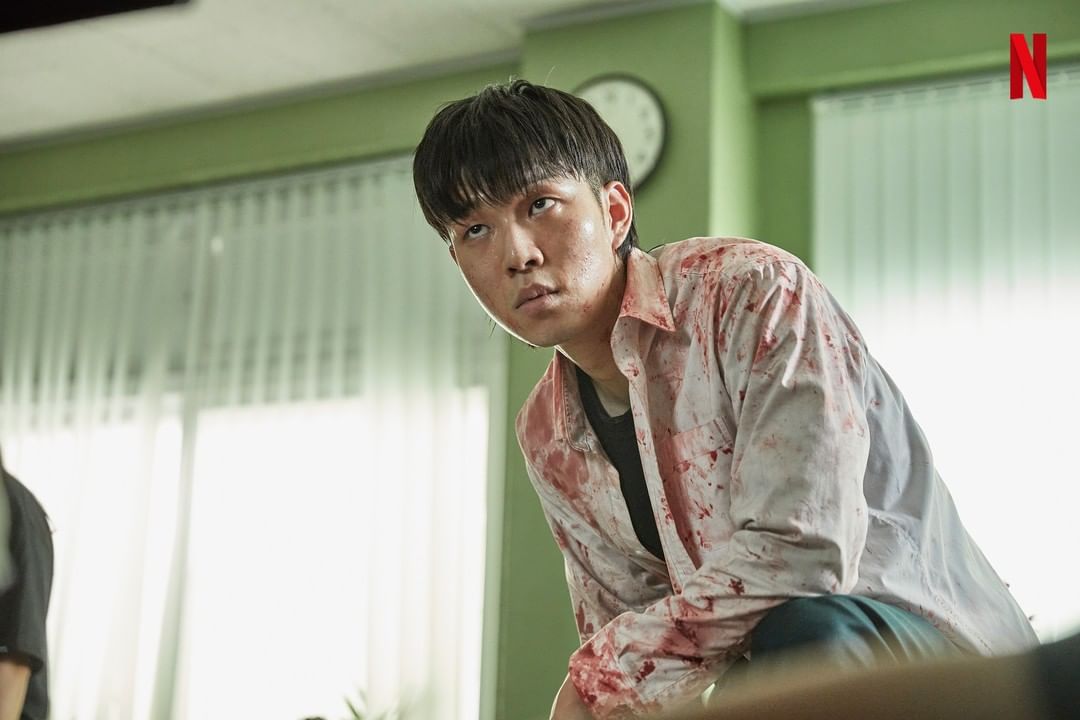 ADVERTISMENT - CONTINUE READING BELOW ↓
The actor: In Soo is just so good at playing the nuisance roles! I remember his mischievous yet endearing character in Moments At Eighteen that I am quite surprised at how vile his character portrayal is here in All Of Us Are Dead. Good thing it's just an act because he's actually neighbors and good friends with Chan Young. They're even noraebang buddies!
Lee Yoo Mi as Lee Na Yeon
The character: Now here's another character you'd love to just squeeze to oblivion. Na Yeon is a rich kid who managed to survive thus far because she was lucky enough to be with On Jo and the gang. But her selfishness would always get in the way of their plans and her haughtiness would often cause more tension within the group. Grrr!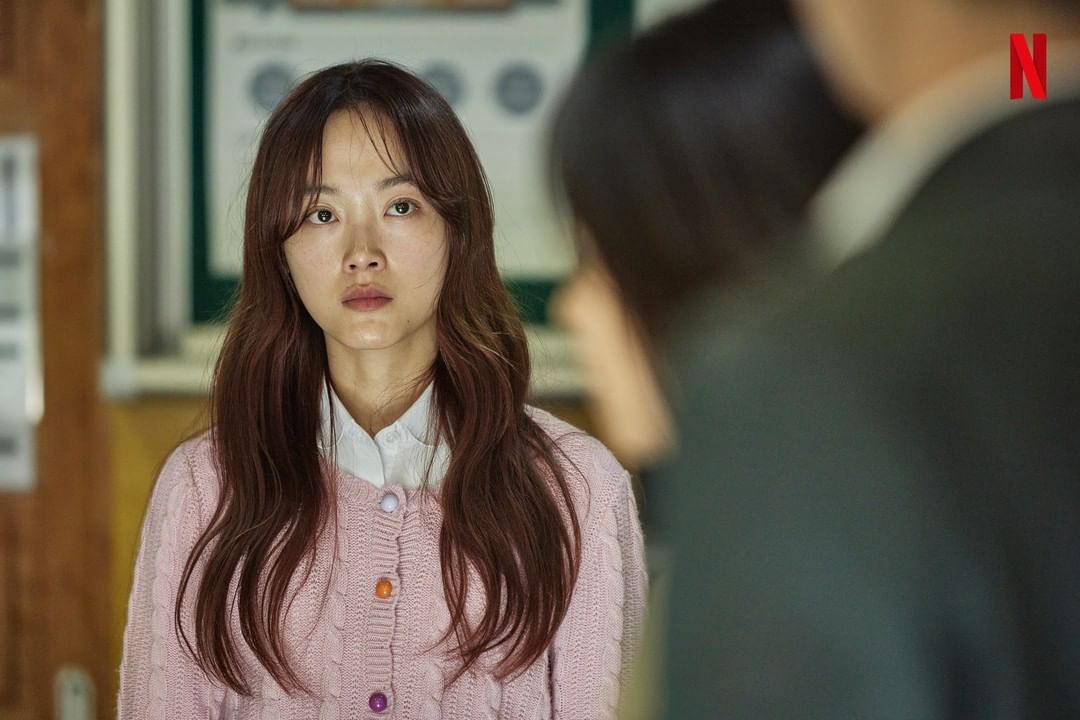 ADVERTISMENT - CONTINUE READING BELOW ↓
The actress: Yes, you've seen her before! She is Ji Young from the other hit Netflix show, Squid Game! In an interview with Cosmopolitan Korea, Yoo Mi shared that she was certain she bombed her audition for Na Yeon's role. But her roles in the movies Park Hwa Young and Young Adult Matters must have been memorable to the director, that's why she thinks she was ultimately given the role.
(There's actually quite a number of characters in the story, and we've listed all of them here in this article!)
Why you should watch All Of Us Are Dead
The whirlwind of emotions
Like the other zombie K-movies and K-dramas I've watched, All Of Us Are Dead is just as thrilling, always pushing me to the edge of my seat. It has many good suspenseful moments that would have me and my family shouting in unison. Then, we'll have a good laugh after thinking how silly we have been. There are funny moments here and there, too! But mostly, the series will have you rooting for the characters to survive. Like, there have been so many instances of us shouting instructions to the characters, as if they can hear us. That's how invested in the show my family and I are.
ADVERTISMENT - CONTINUE READING BELOW ↓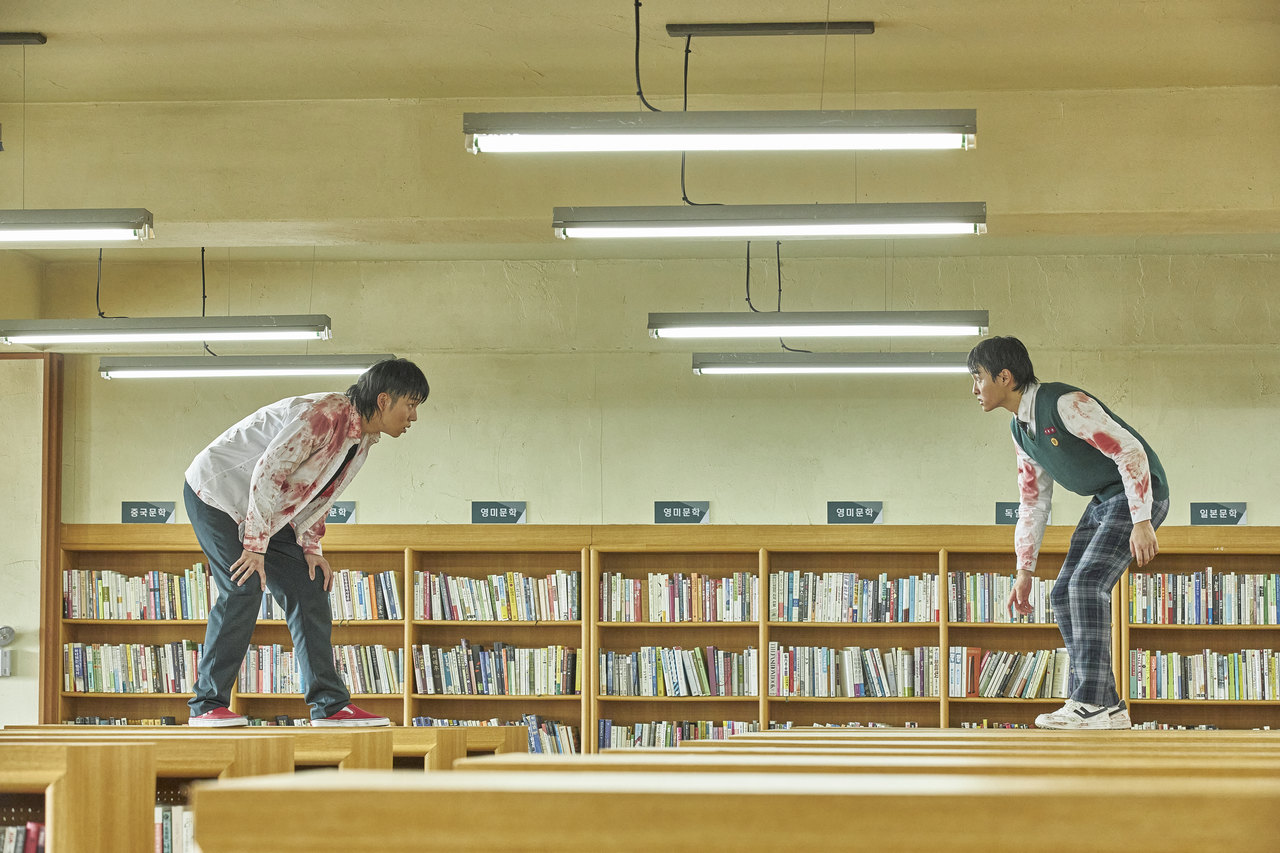 Then, there are also those tender moments where you'd realize that these are just high school kids who should be thinking about their crushes, their grades, their college admissions. It's in these moments that I find myself tearing up a bit. If you look at the root cause of it all, it's the man-made virus that shouldn't have been created in the first place. If only society takes care of its people, especially the downtrodden ones; if only people treat each other with empathy and kindness, then a father wouldn't have used his ingenuity to save his bullied son through a virus that has the potential to wipe out the entire planet.
ADVERTISMENT - CONTINUE READING BELOW ↓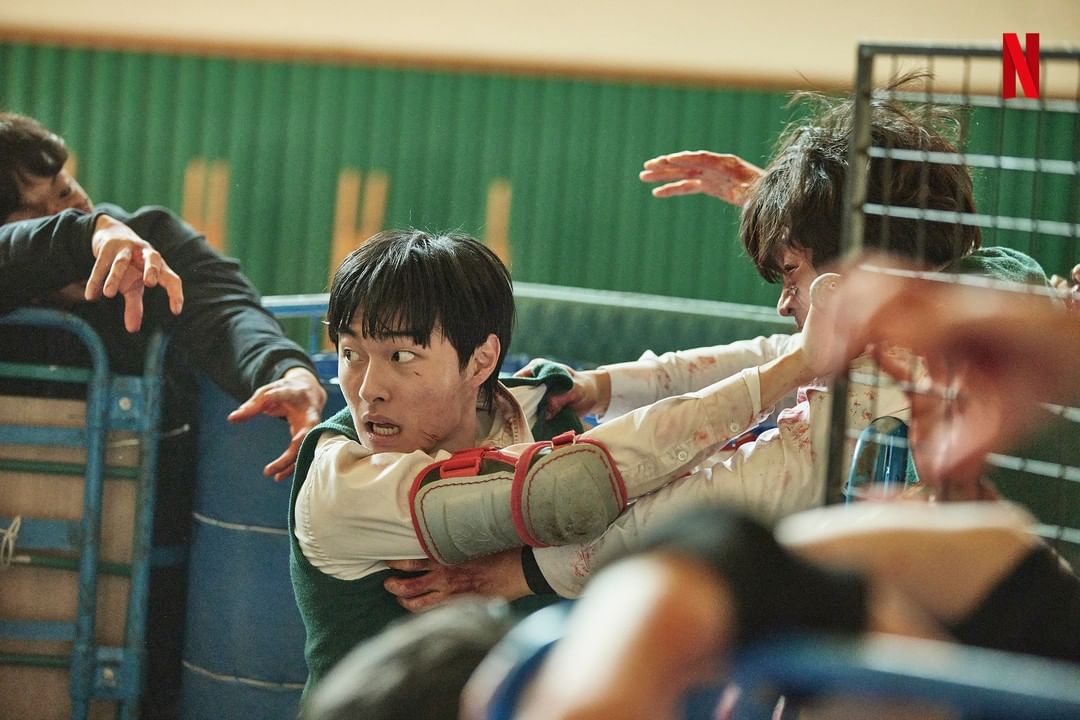 The underlying messages
Director Lee Jae Gyu said that the main theme of the series is the struggle to keep alive and keep who they are. We saw the kids make decisions that could spell the difference between survival and infection. Some, like On Jo, would always choose the option that benefits them all. Others, especially a good chunk of the adults in the story, would only think of themselves. "To save the majority, just how heartless do you need to be?", asked one character in the story.
ADVERTISMENT - CONTINUE READING BELOW ↓
At times, it was frustrating to see the kids finally worming their way out of a situation only to find themselves stuck in yet another one. But through it all, I loved seeing them putting their heads together to find a way to survive without leaving anyone behind, as much as possible. They weren't the best of friends before this catastrophe began, but now they find themselves looking forward to gathering around a bonfire again if and when the dust finally settles.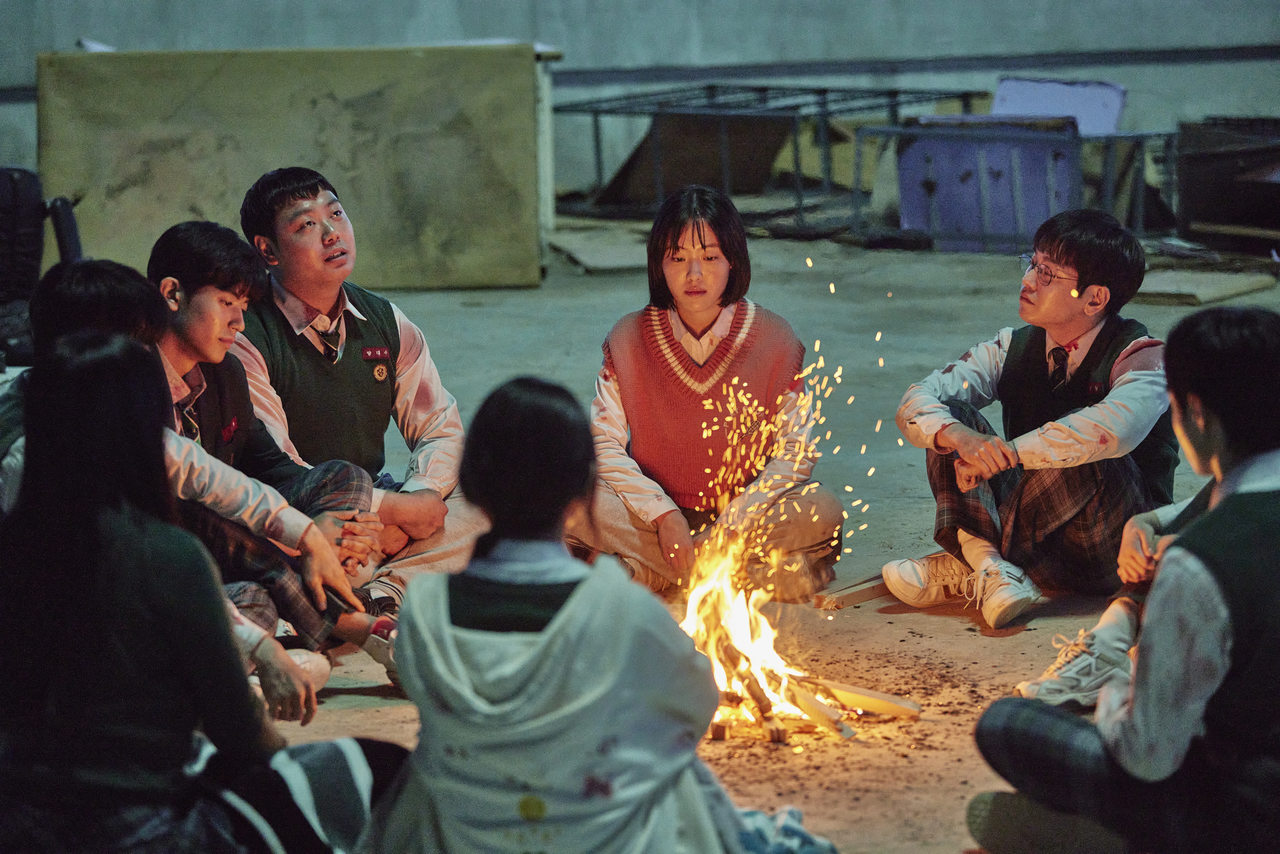 ADVERTISMENT - CONTINUE READING BELOW ↓
The title, All Of Us Are Dead, perfectly sums up the entire story. Everyone ends up dying anyway, regardless of whether they become zombies or not. People die because no one comes to save them, or they die trying to save themselves. People die because of the choices of others. And for those lucky enough to survive, they die every day, haunted by the tragic way they lost the people they love.
"The virus changes a person into a different being. The person I loved becomes a monster. You can forget someone who dies, but it's hard to forget someone who has changed. To think that's the very last image of the people I loved the most," came the musing of the virus' perpetrator towards the end of the story.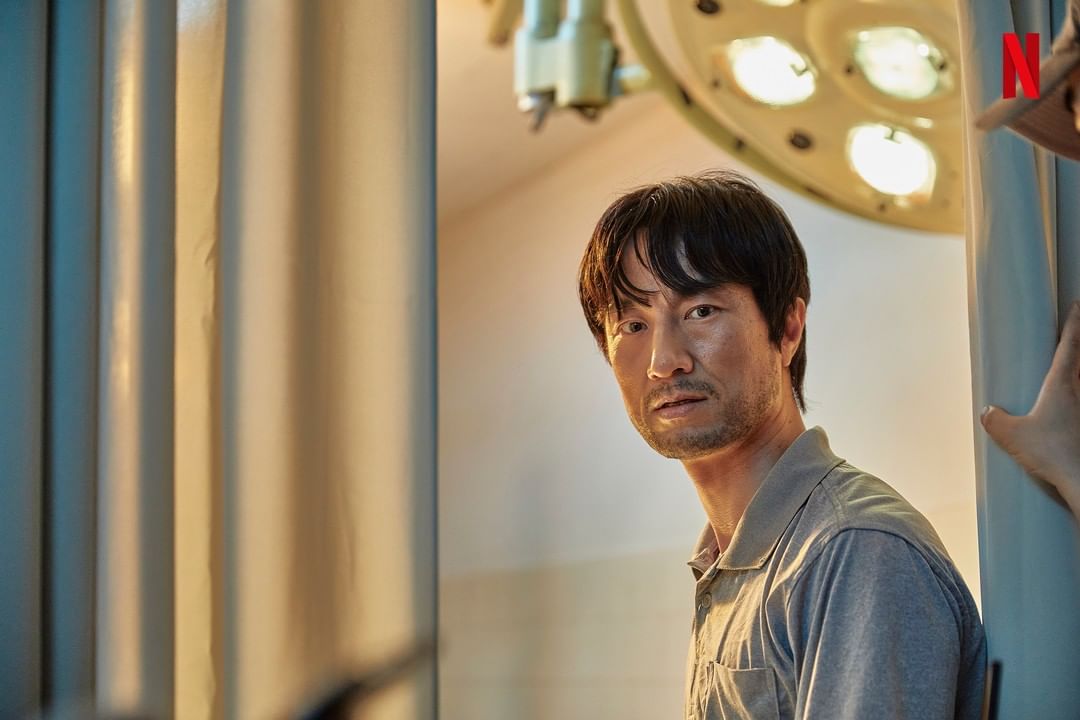 ADVERTISMENT - CONTINUE READING BELOW ↓
Their world turned upside down in an instant. They lost loved ones and saw them become zombies right before their eyes. But On Jo, Cheong San, and the rest of the gang fought to stay alive. They tried their very best to not let the situation get the best of them, even if it's hard, even if it's deeply personal. And that is my greatest takeaway from All Of Us Are Dead: To not give up fighting, no matter what happens.
MORE K-DRAMA REVIEWS RIGHT HERE:
'Vincenzo' Is Probably The Best K-Drama I've Ever Seen, Here Are All My *Feelings*
'Our Beloved Summer' Is A Sweet Reminder That Nothing Is More Important Than The People You Love
'Yumi's Cells' Is My Favorite 2021 K-Drama And Here's Why