The Kardashian ladies have a type. And that type is professional athletes. While Kylie Jenner has mostly stuck to dating rappers and Kourtney Kardashian has mostly stuck to dating...well, Scott Disick and Younes Bendjima, Kim, Kendall, and Khloé are ALL about the sports bros. Here is a comprehensive list of the pro athletes they've hooked up with, and in some cases, married.
KENDALL JENNER
Kendall and Chandler Parsons: August 2014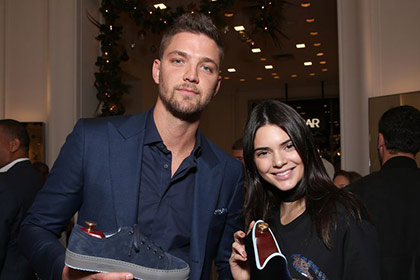 There was speculation that Kendall and Dallas Mavericks player Chandler Parsons were an item after they were seen grabbing dinner in August 2014. Parsons quickly denied the reports, explaining, "It's kind of a long story. I train with Gunnar Peterson here in L.A. She works out before me, so I kind of just got to know her, and then we had dinner. And the next thing I know I was on TMZ...I do not have a girlfriend."
Continue reading below ↓
Recommended Videos
LOL, sure, friend.

Kendall and D'Angelo Russell: November 2015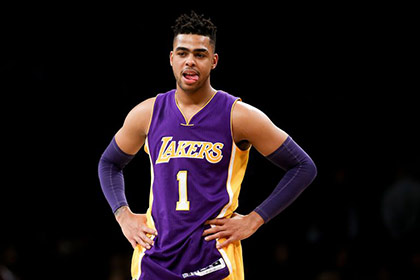 Kendall was rumored to be in a relationship with Los Angeles Lakers player D'Angelo Russell when she sat courtside at one of his games, but TMZ shot down the gossip pretty quickly by checking with "really good sources" who said "they're not dating" and that "they're friends, but that's about it."
LOL, sure, friend x 2.
Kendall and Jordan Clarkson: December 2016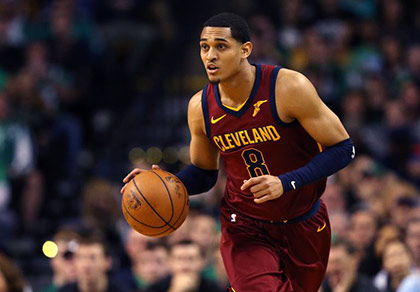 About a year later, Kenny got "very touchy-feely" with Los Angeles Lakers player Jordan Clarkson at Drake's AMA after-party. Next, a video of them kissing on New Year's Eve went viral, seemingly confirming that the two were seeing each other. Guess things fizzled out?
Kendall and Blake Griffin: August 2017-April 2018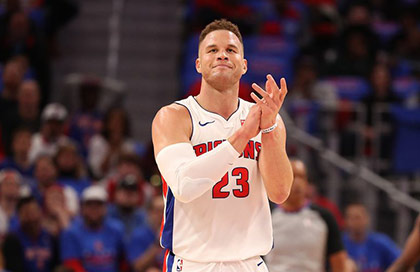 After Kendall benched Jordan, she started dating Blake in August 2017. Kendall opened up about the relationship in Vogue, revealing, "I'm happy. He's very nice. I have someone being very nice to me." Sadly, for people who cared deeply about this relationship (guys? anyone?), the pair cooled things off in April and avoided each other at Coachella.
Kendall and Ben Simmons: June 2018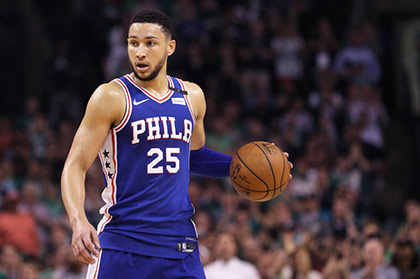 Kendall rebounded from Blake with another NBA star: Philadelphia 76ers player Ben Simmons; the pair have been spotted on several cute dates around L.A. in the last few weeks. But, as you may recall, Kendall was also seen having an hours-long makeout sesh with Anwar Hadid earlier this month, so honestly WHO KNOWS what's going on? Girl might just be playing the court field.
KHLOE KARDASHIAN
Khloé and Rashad McCants: December 2008-January 2009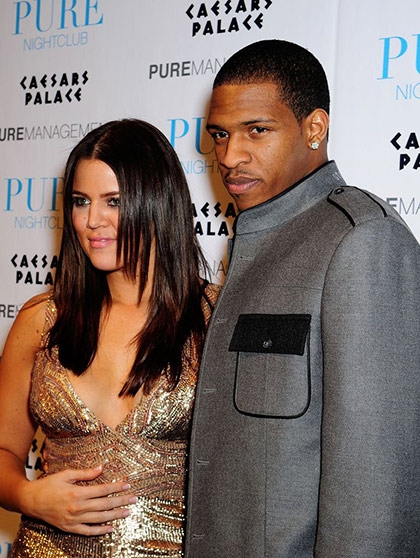 Khloé and then-Minnesota Timberwolves player Rashad dated for about a month before she hooked up with Lamar, and he had the audacity to blame her for the downfall of his career. Literally, he claimed that "without that situation in play, I'm a $60-70 million player. Easily." Um, sure buddy! Oh, and he also accused Khloé of faking scenes of him "cheating" during Kourtney and Khloé Take Miami. Hard pass, dude.
Khloé and Lamar Odom: August 2009-December 2013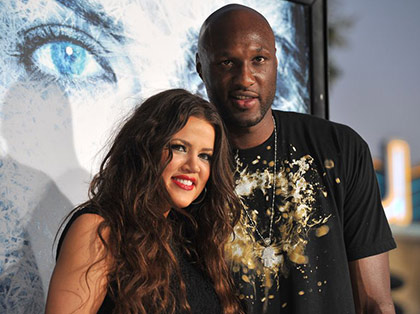 Khloé and L.A. Laker Lamar Odom fell for each other hard, marrying on September 27, 2009 after a month of dating. You could say their love for each other was a slam dunk (har, har)! The couple had their own reality show, but they eventually split up in December 2013 when Khloé filed for divorce. Of course, said divorce was withdrawn so Khloé could make medical decisions on Lamar's behalf after he was found unconscious in a Nevada brothel. Their divorce was eventually finalized in December 2016.
Khloé and James Harden: July 2015-February 2016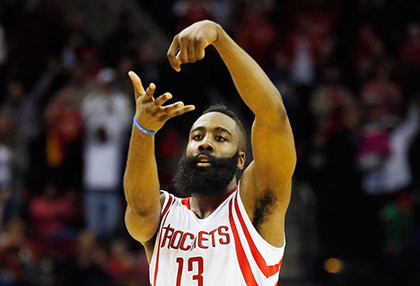 Khloé and James dated for a little less than a year before calling it quits, and while E! reported that the split was drama-free, Khloé confirmed that he cheated. Meanwhile, James gave a somewhat shady interview about his ex: "I feel like it was for no reason," he said of the spotlight that came with dating Khloé. "I wasn't getting anything out of it except my name out there and my face out there, and I don't need that. It wasn't uncomfortable, but it wasn't me." Huh?
Khloé and Tristan Thompson: September 2016-Present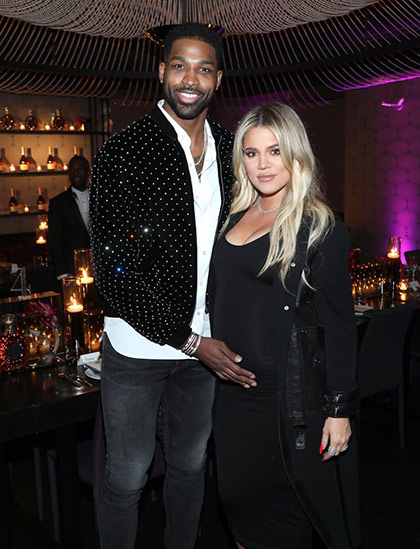 As anyone with a functioning internet connection knows, Khloé and Cleveland Cavaliers player Tristan Thompson are together and have a baby daughter named True. Despite the fact that he cheated on her while pregnant. (Still not over it.)
KIM KARDASHIAN
Khloé and Reggie Bush: December 2008-January 2009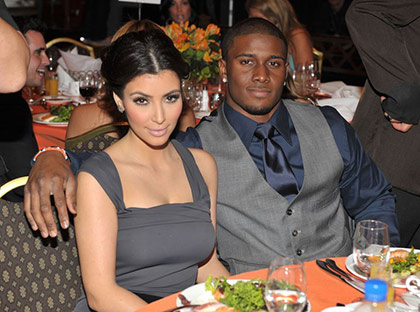 Kim and NFL star Reggie Bush famously dated for about three years (with a break in the middle!), but they broke up because of Kim's insane schedule and life in the spotlight — fret not, though, because they parted on decent terms. "[They] are trying to decide what to do right now," a source told People in 2010. "Reggie has issues with her busy life and schedule and she can't give it all up." Duh. 
Kim and Cristiano Ronaldo: April 2010

Kim was spotted kissing soccer star Cristiano Ronaldo during a 2010 trip to Spain, and Ryan Seacrest was bold enough to ask her about it. The interview is the most awkward thing ever, so enjoy!
Kim and Kris Humphries: October 2010-October 2011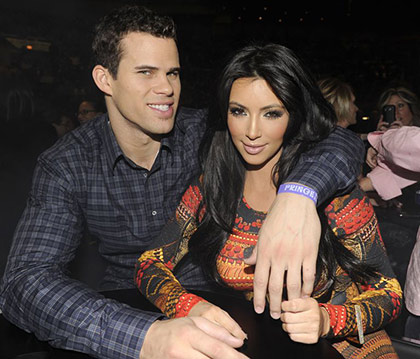 Kim was married to New Jersey Nets player Kris Humphries for an iconic 72 days after an extremely *extra* two-part TV special about their wedding. If you watched Keeping Up with the Kardashians, you know everything about the tense mess that was this relationship. If you didn't watch KUWTK, be advised that their relationship was indeed a tense mess.
There you have it, folks! Maybe the Kardashian-Jenner sisters got it from their momma? Kris did fall for an Olympian, after all.
***
This article originally appeared on Cosmopolitan.com. Minor edits have been made by the Cosmo.ph editors.