Allissa Shin has been receiving threats because of her strong resemblance to BLACKPINK's Rosé. 
On her IG stories, the Korean-American model and Instagram influencer posted a series of screenshots that showed how someone demanded a young girl to hurt herself just to get her address. "This person was explaining to her, in detail, everything she is doing from following me to the airport to stabbing me," Allissa wrote.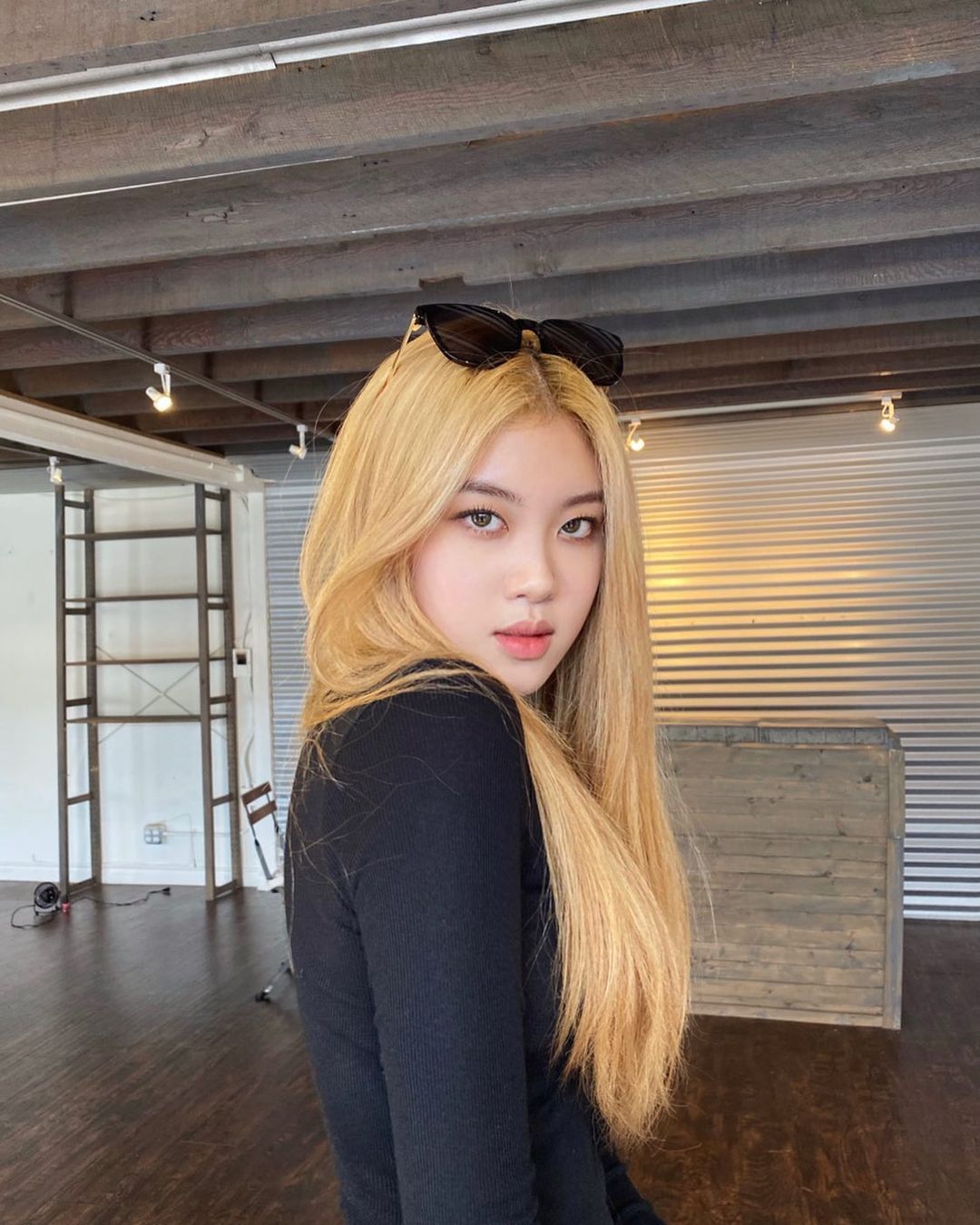 Allissa also added that she's unsafe wherever she goes and she has been calling the police a lot of times. She's scared to even go outside and walk since there are people who try to harm her and put her loved ones in danger.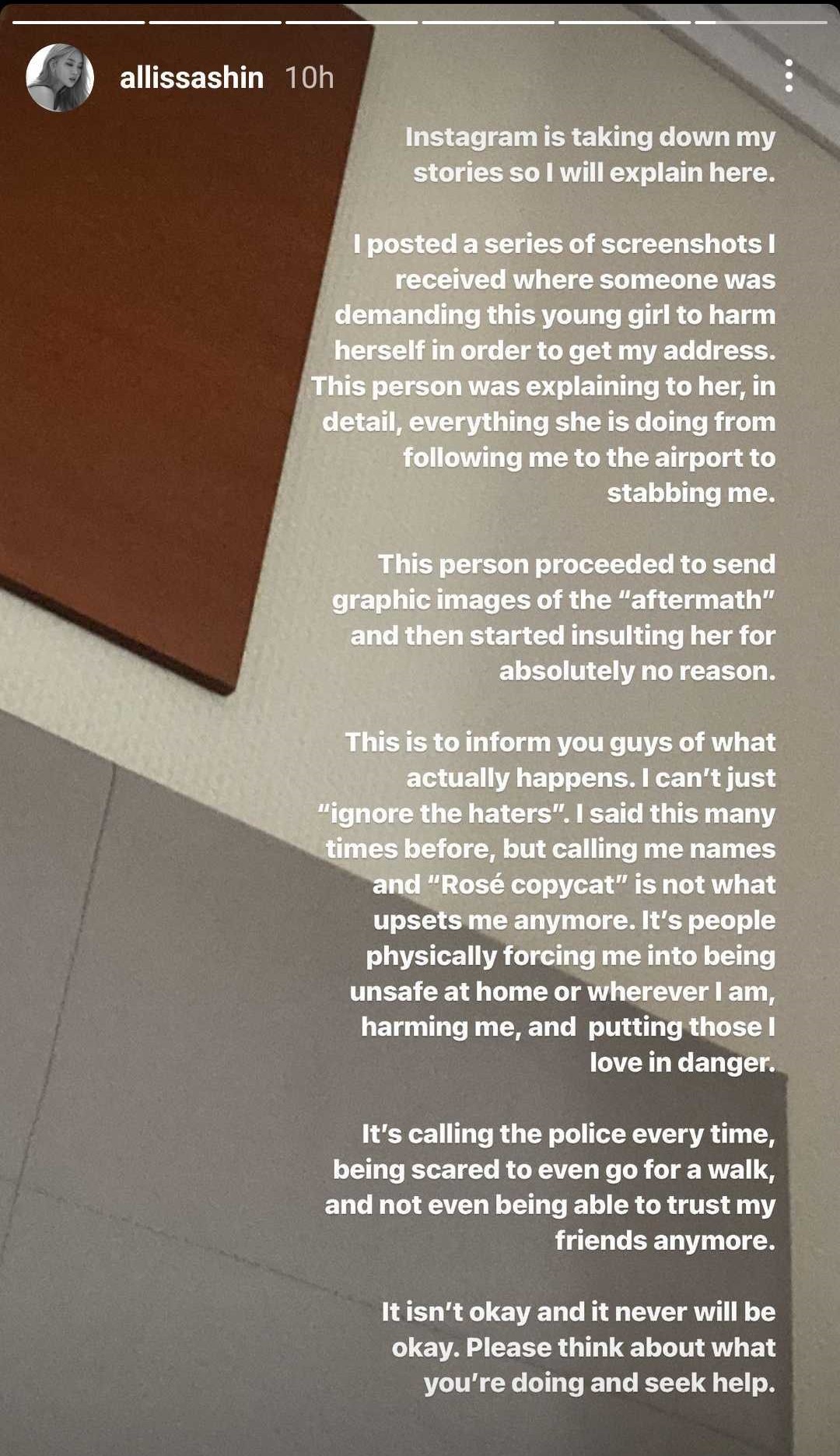 This is not the first that this happened. Two years ago, Allissa shared that she has been receiving direct messages for allegedly copying Rosé.
Continue reading below ↓
Recommended Videos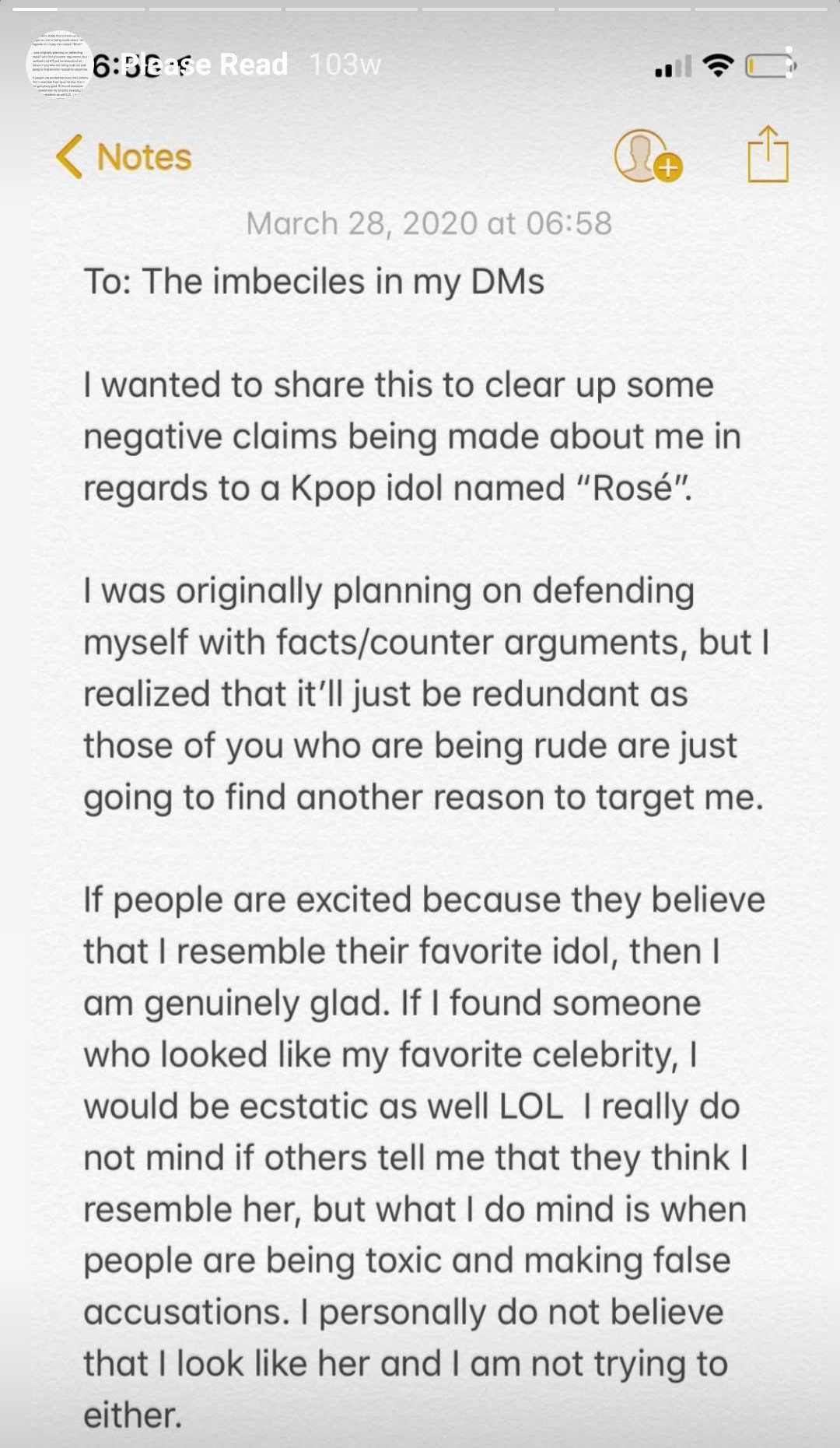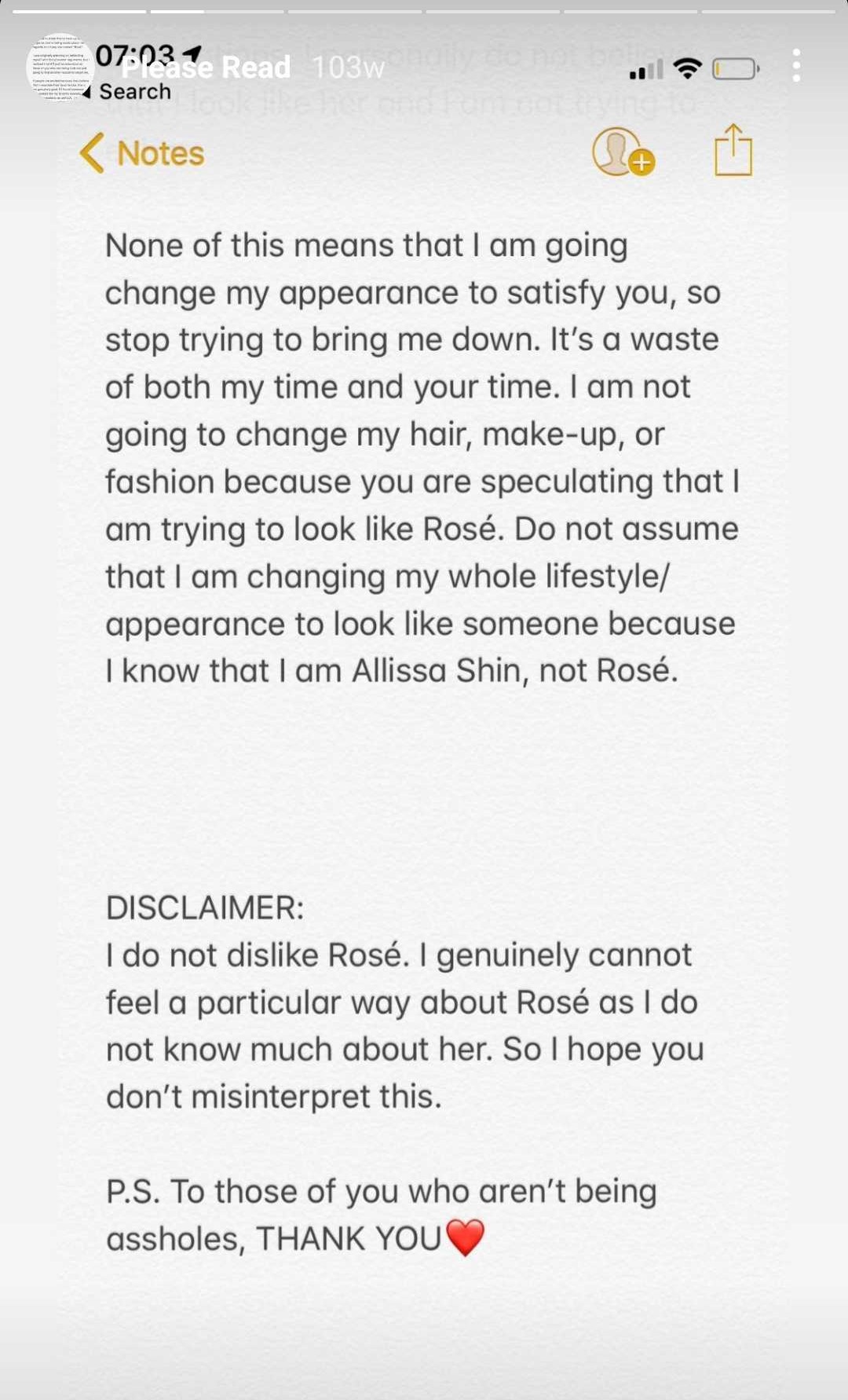 In a separate IG story, she asked for privacy and for people to stop spreading fake news.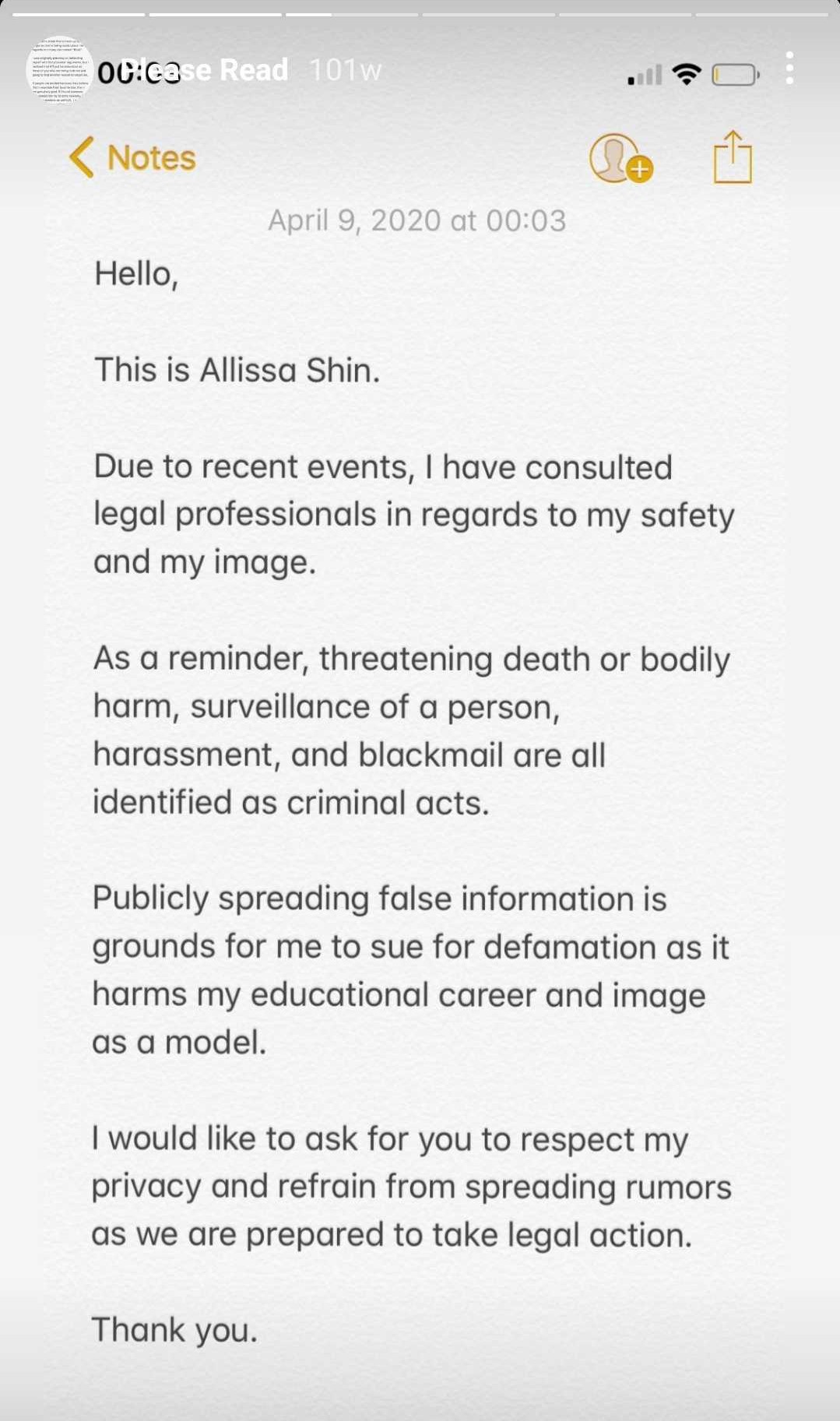 If you look at the photos on her IG account, you'll see the hate comments from some fans who say that she's trying to look like the BLACKPINK member.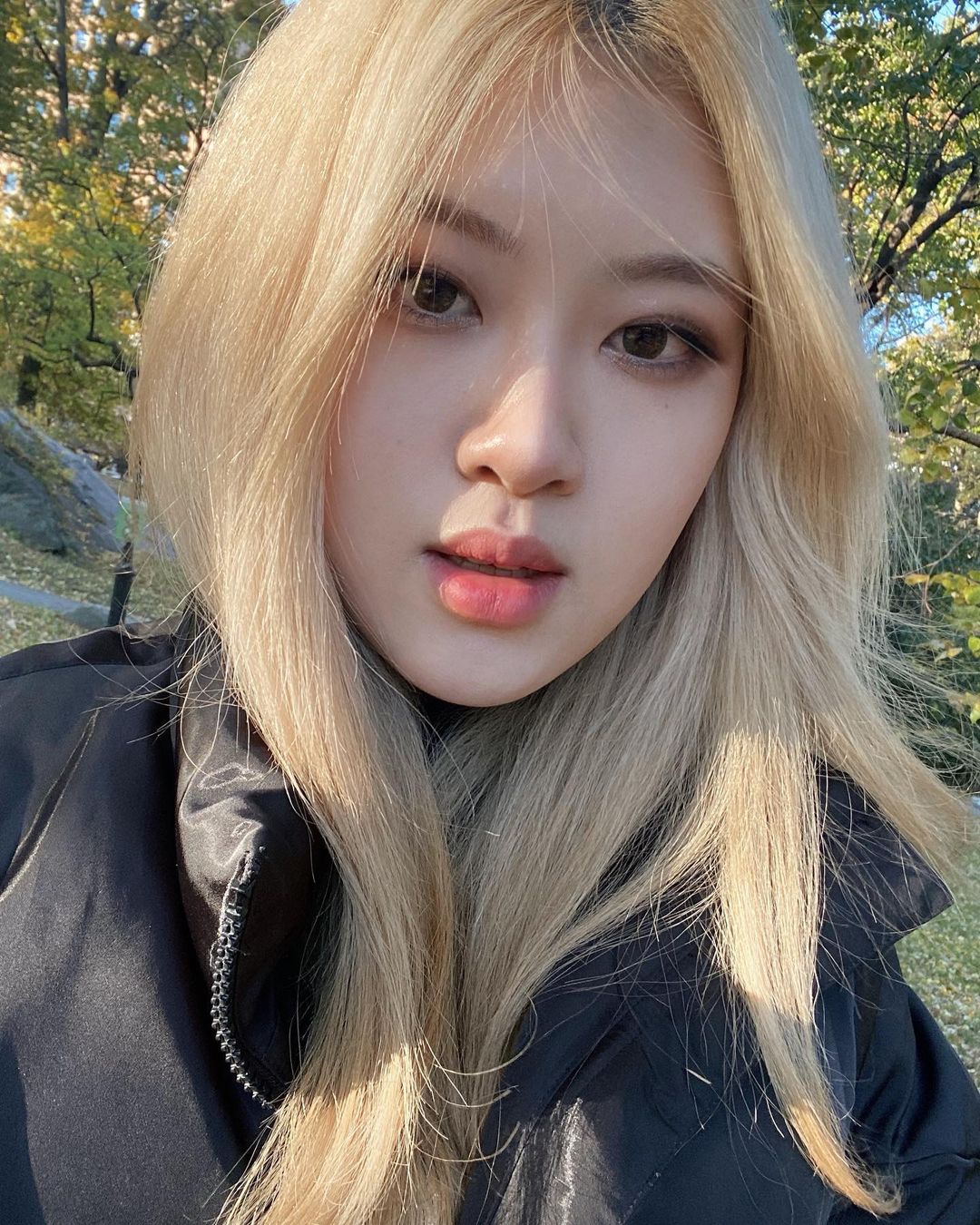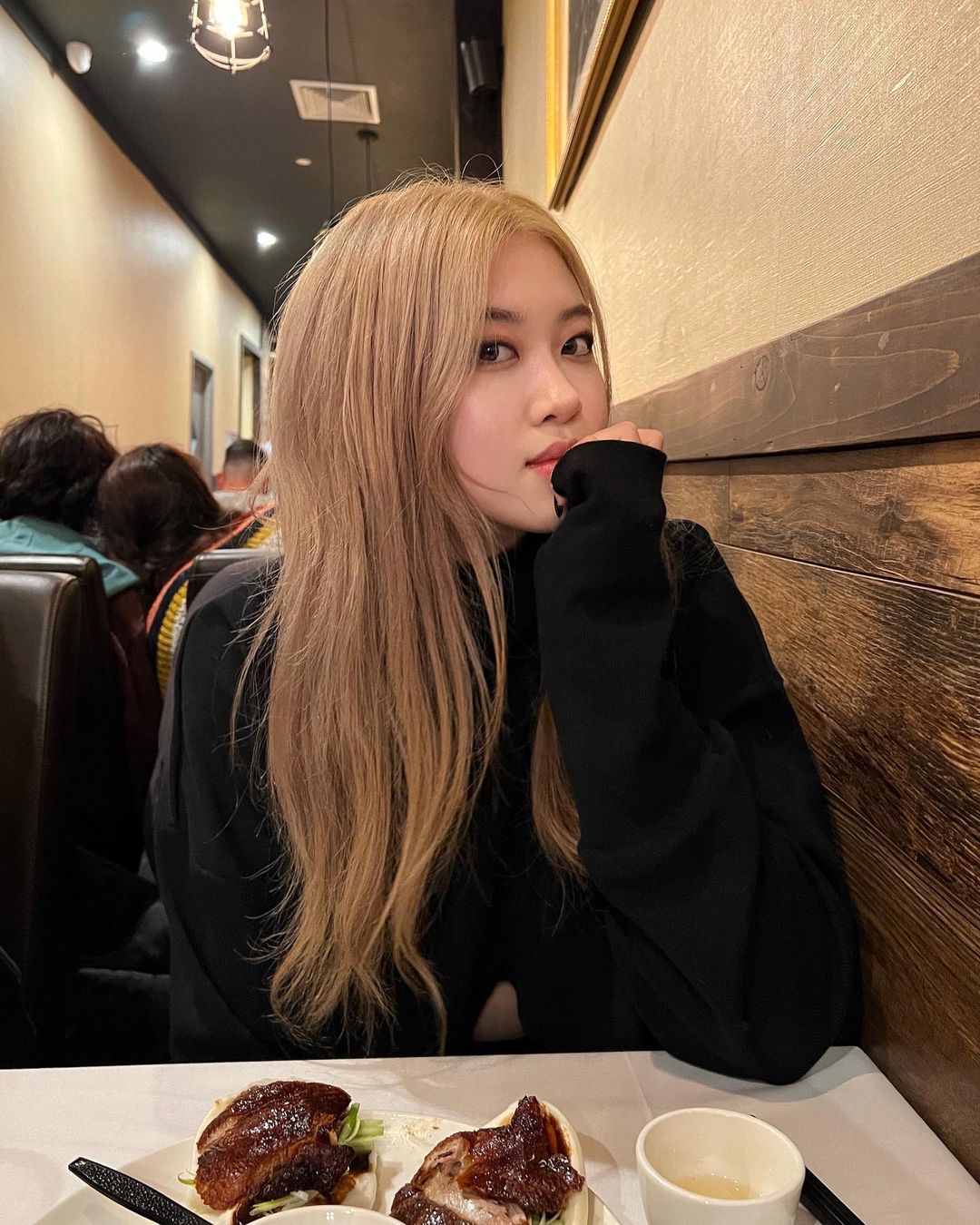 Allissa is currently based in New York, according to her profile on WILD Entertainment's website. With more than 381,000 followers on Instagram, she has been tapped by numerous brands as their endorser.
K-UPDATES