After giving birth to her "little mermaid," Lilo, last week, Andi Eigenmann is taking it easy and focusing on her health and family.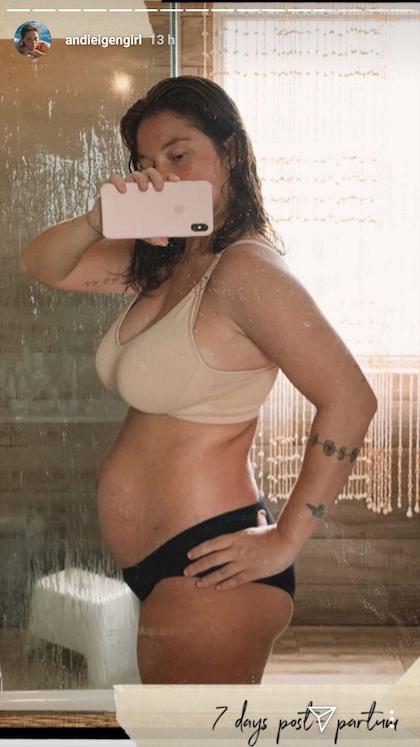 On IG Story, Andi said, "Haven't had the energy to cook our usual meals. I've been going for sandwiches or heating up my mom's home-cooked meals." While Andi had a sandwich, her boyfriend and Lilo's dad, Philmar Alipayo, had boiled eggs and okra with vinegar—a different kind of meal from their usual protein bowls.
ADVERTISMENT - CONTINUE READING BELOW ↓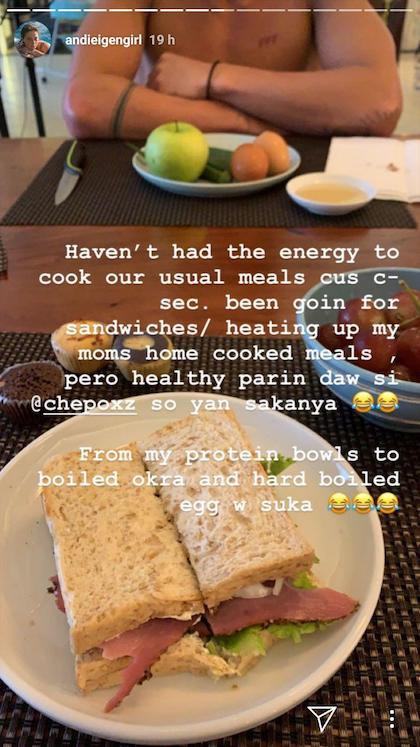 It's not just Andi's mom, Jaclyn Jose, who's making home-cooked meals for her. Andi's eldest kid, Ellie, whipped up kalamunggay (malunggay) pesto pasta, which is great for her mom's milk supply!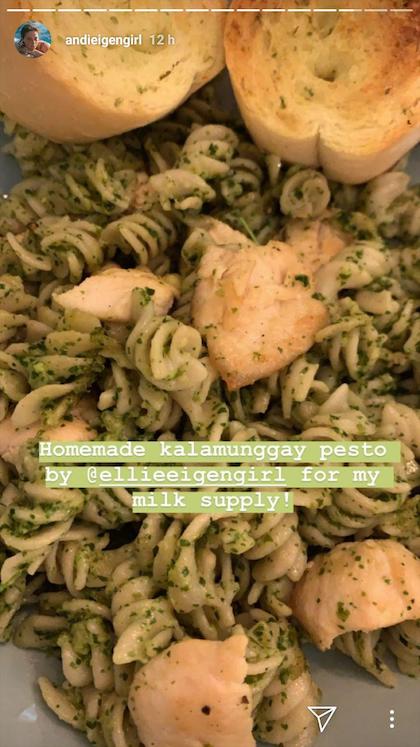 The seven-year-old girl is also helping take care of her baby sister. Andi said, "Thanks, Ate [Ellie]! Helping me cradle Lilo to sleep while we watch MasterChef because my arm died. [laughing emoji]"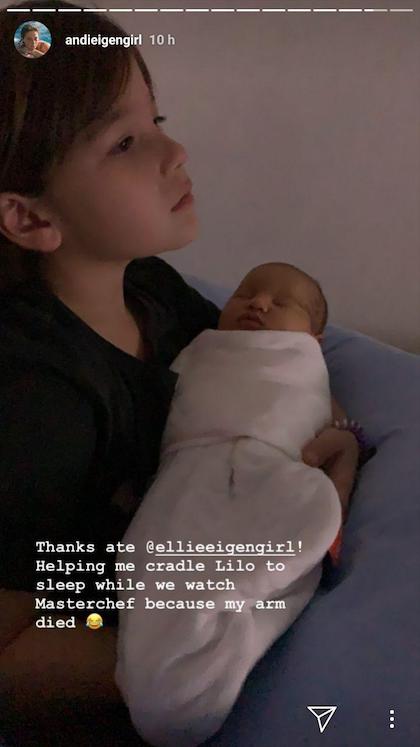 In another post by Andi, you can see Lilo's "bath time with Papa." They say it takes a village to raise a child, and Lilo clearly has a great team behind her!
ADVERTISMENT - CONTINUE READING BELOW ↓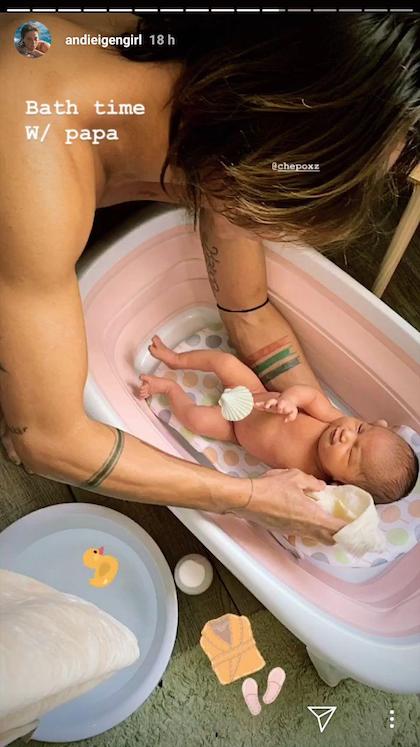 Follow Dyan on Instagram.