Currently about 18 weeks pregnant with her second child, Andi Eigenmann opens up about her pregnancy weight struggles. On Instagram Stories, she shares throwback photos from when she was pregnant with her firstborn, Ellie, about seven years ago.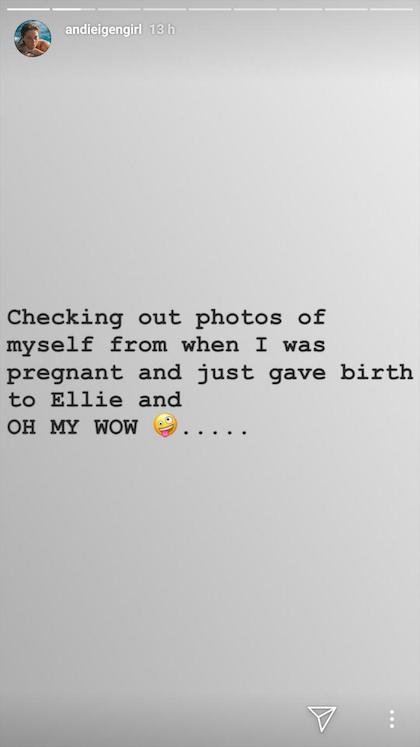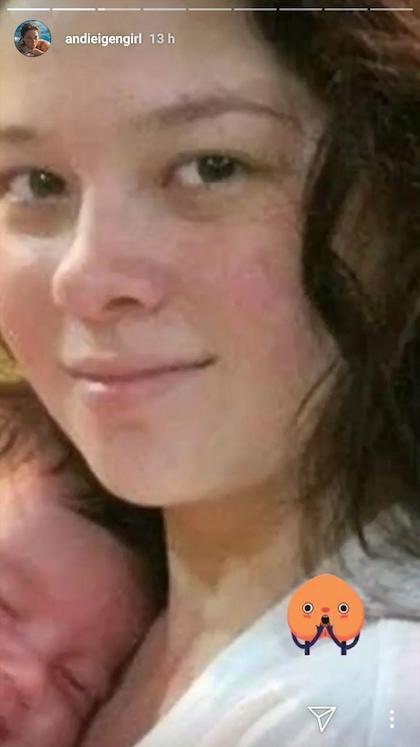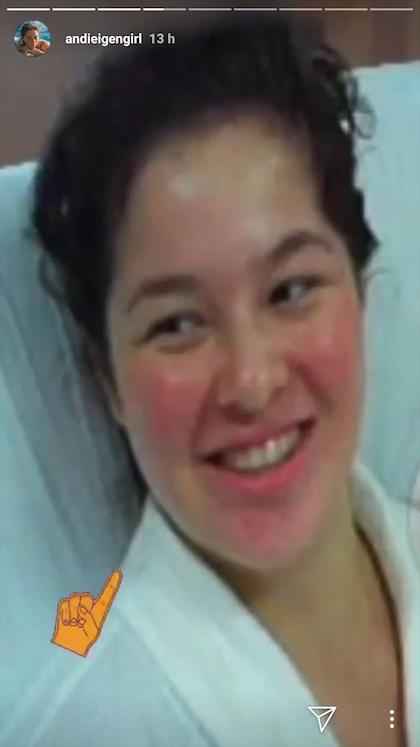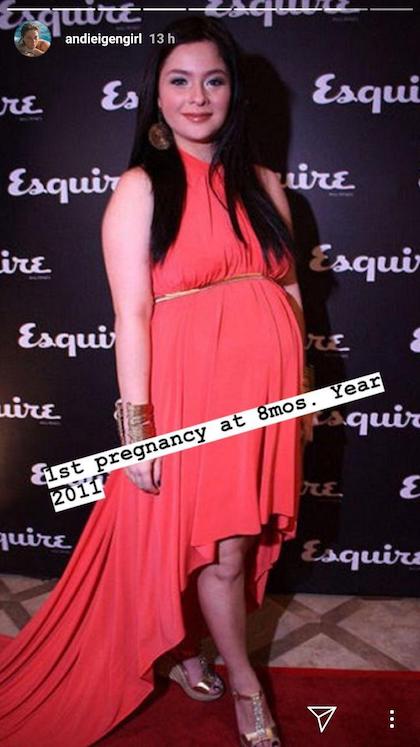 Continue reading below ↓
Recommended Videos
Andi says, "My OB actually had to put me on a diet (which I obviously didn't obey) because I was gaining too much weight than what was expected each term. I even had to go through an emergency CS because Ellie and I were both too big!"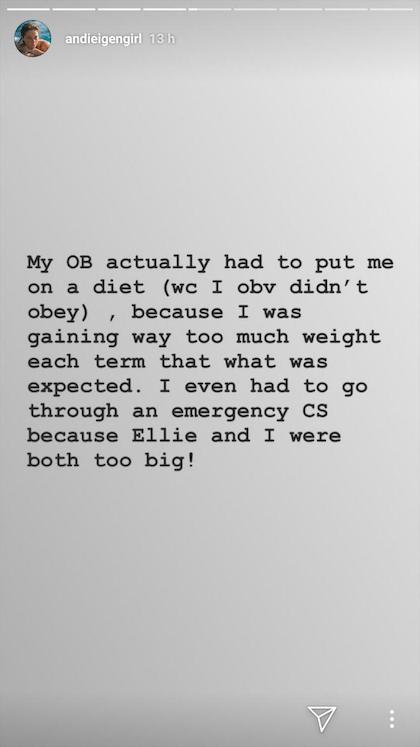 For her second pregnancy, the surfer mama says she started at her "fittest, healthiest self." However, Andi says, "Morning sickness unfortunately got the best of me the entire first term. Resulted in me going AWOL on my healthy eating habits until I saw these photos. Makes me realize I should stop with all the excuses and being lazy! I really want to be healthier this time around especially 'cause I know I ain't getting younger."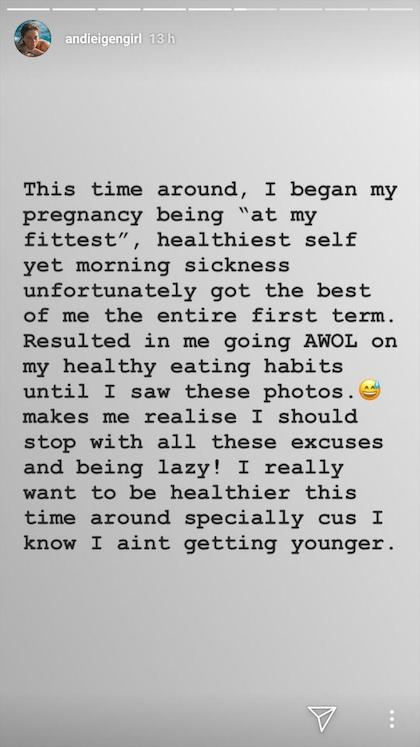 Andi made a vow to go back to her workout routine and healthy eating but tweaked for her pregnancy nutritional needs.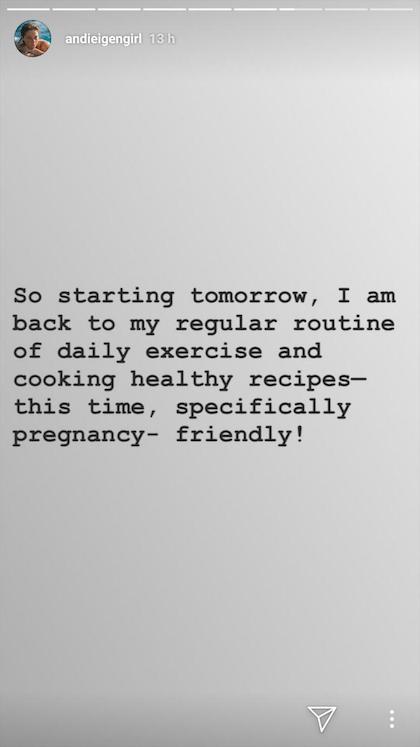 You'll recall that Andi was on a healthy eating streak, Instagramming the mostly vegan and vegetarian meals she makes and enjoys with her daughter and her boyfriend, surfer Philmar Alipayo.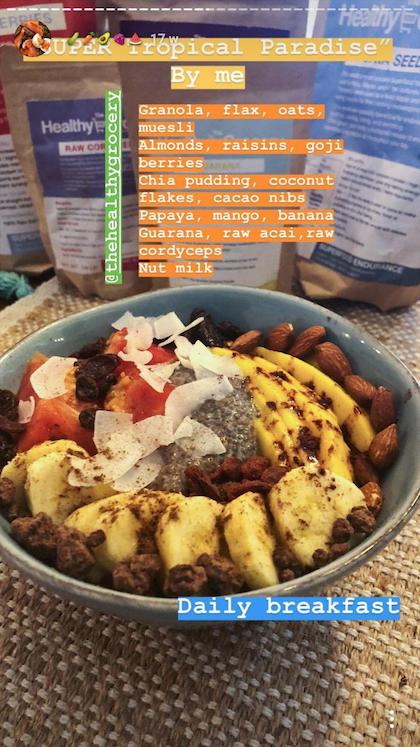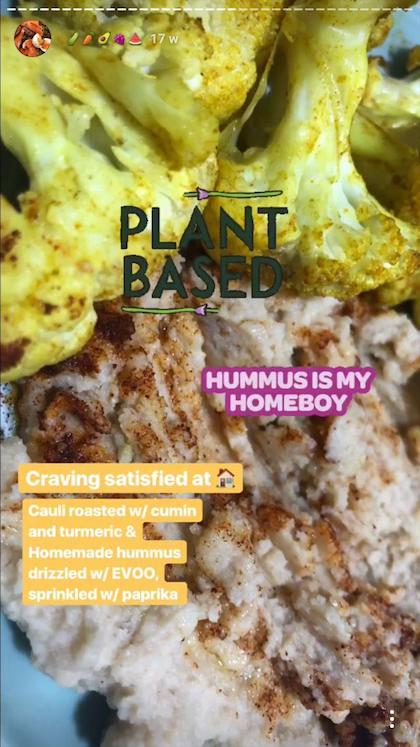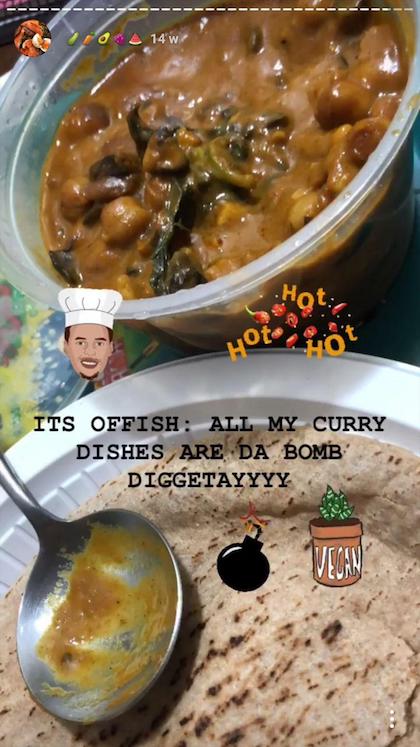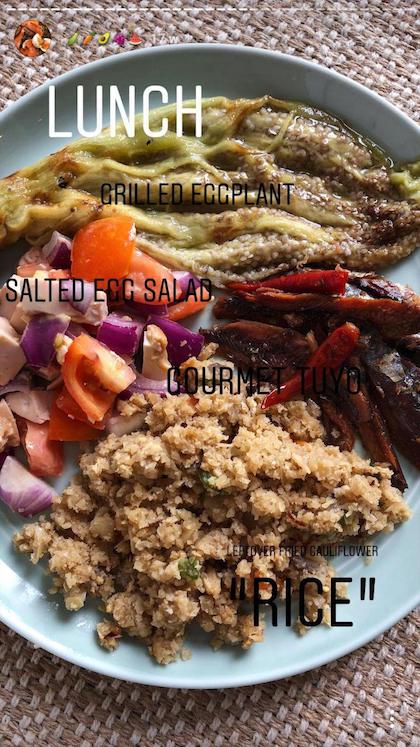 Follow Dyan on Instagram.
EXPLORE COSMO