Yesterday, on May 4, Andi Manzano and GP Reyes' four-month-old daughter Corazon Amelia Manzano Reyes was baptized.
At church, Baby Amelia wore a delicate Heirloom by Veluz dress with intricate beading.
After the christening, the family had a Star Wars-themed party, welcoming Amelia to the Christian world and the Star Wars world.
Continue reading below ↓
Recommended Videos
Amelia changed into a Baby Jane handmade dress embroidered with little butterflies.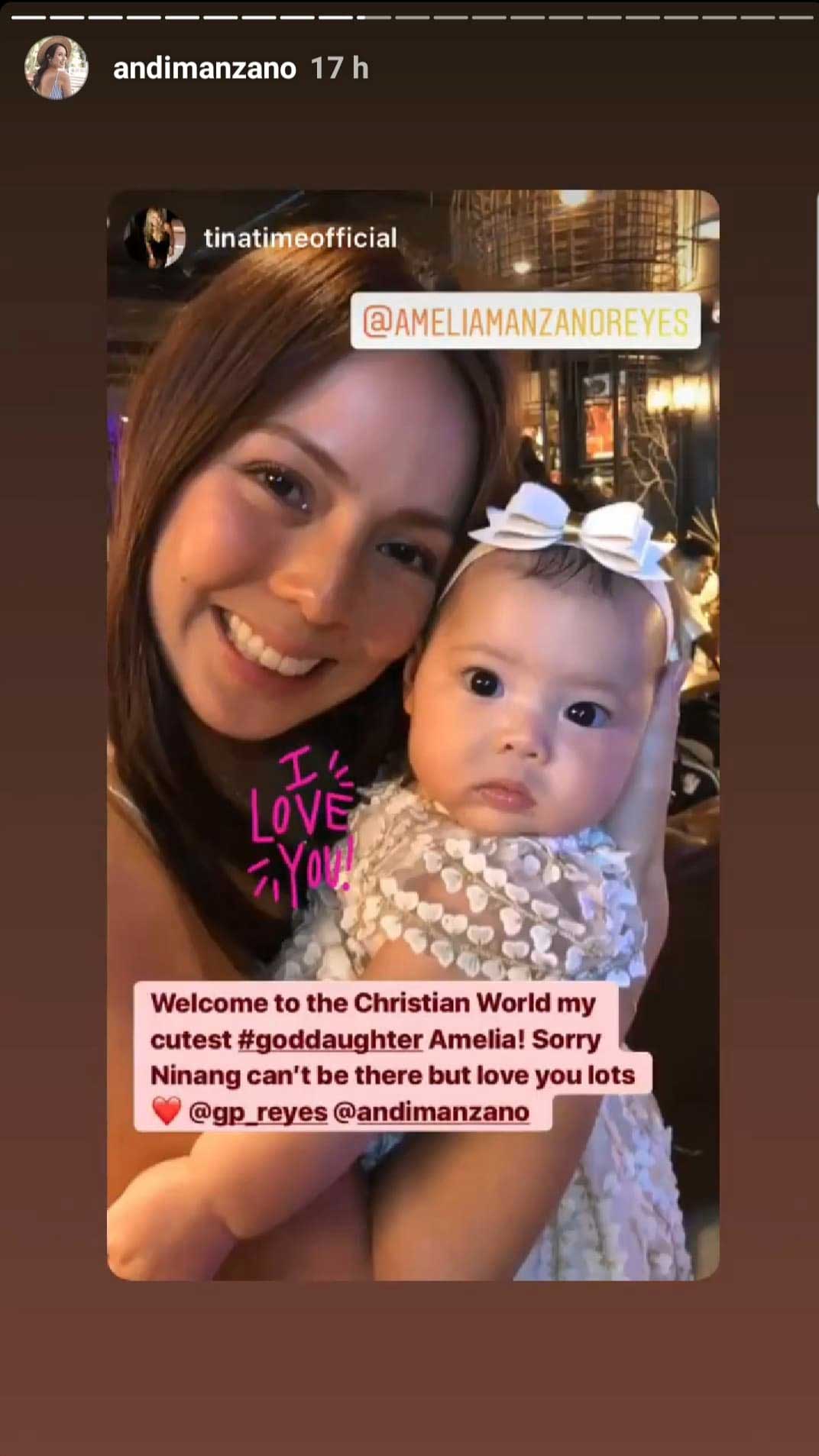 Here's Olivia Manzano Reyes having a duel with Princess Leia.
FYI, Olivia was also raised to be a Star Wars fan!
A Star Wars theme isn't complete without the iconic stormtrooper.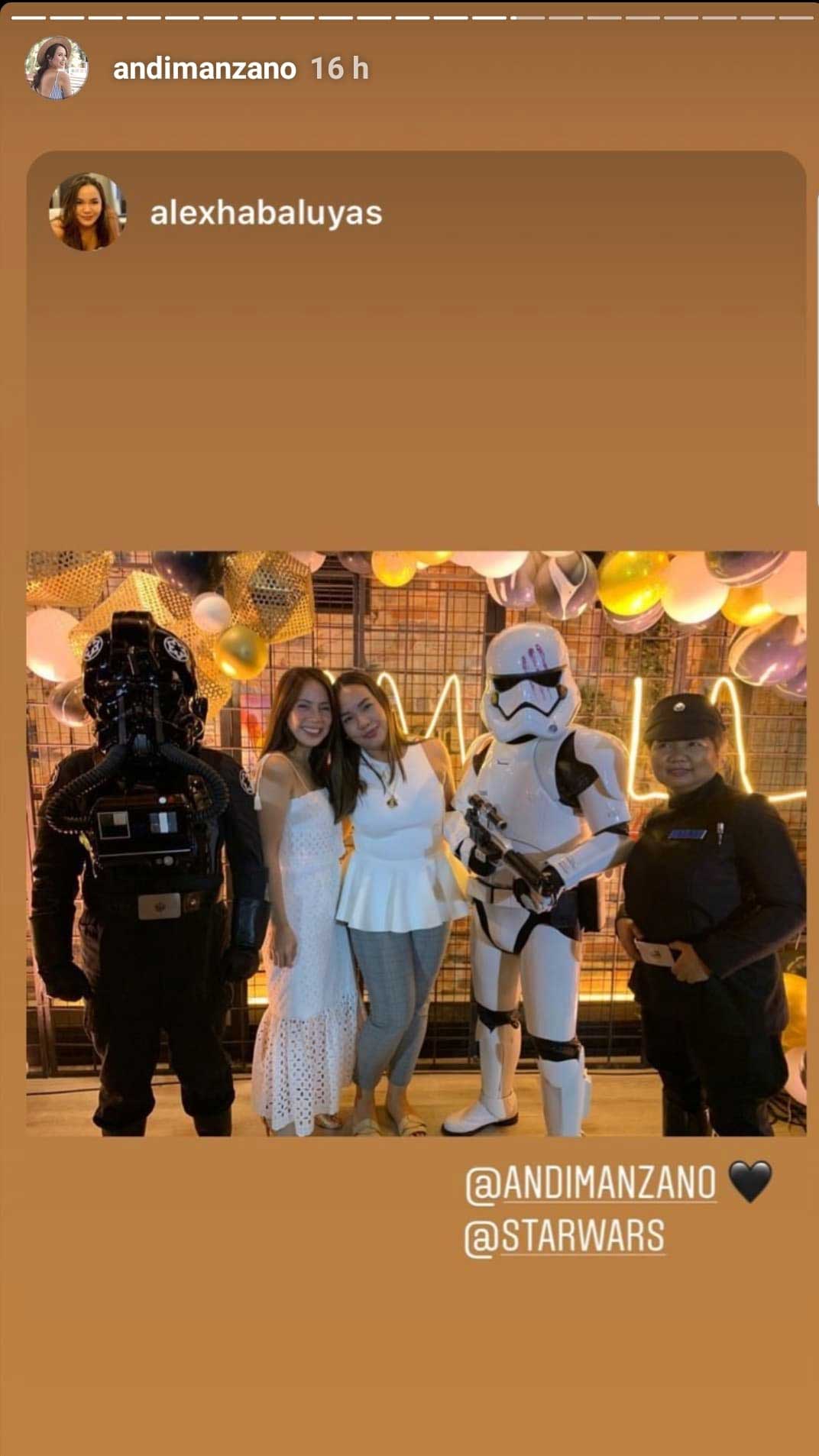 The candles were inspired by lightsabers!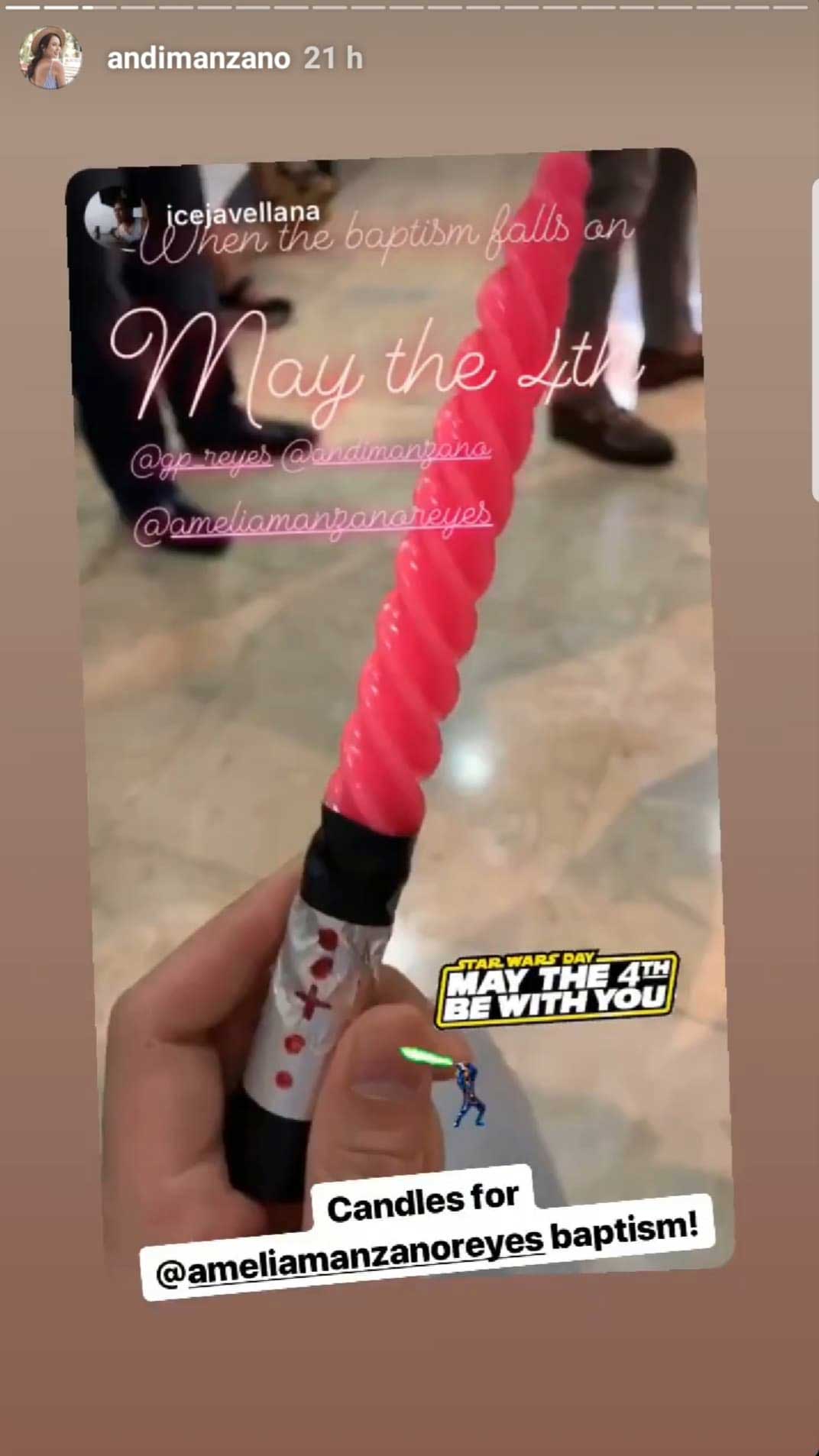 Giveaways were in theme as well. The black and white soap bars followed the monochromatic look of Star Wars costumes.
May the 4th be with Amelia.