Andrea Brillantes is one supportive girlfriend and it shows whenever she watches her boyfriend Ricci Rivero's games. Ricci, an actor and a player for the UP Fighting Maroons, is in his final year in college.
On May 13, after 36 years, UP finally clinched the coveted crown away from the Ateneo De Manila University's Blue Eagles, winning 72 to 69.
Andrea couldn't be happier and took to her IG to share her jubilation for Ricci and his team's win.
"Congrats, champ!" Andrea wrote in her post, featuring a compilation of photos and a video from the match.
"Eto na ang exciting part!" read the sign Andrea displayed during the game. The quote, which is taken from the drama The Broken Marriage Vow, became wildly popular following a viral TikTok spoof from content creator AC Soriano.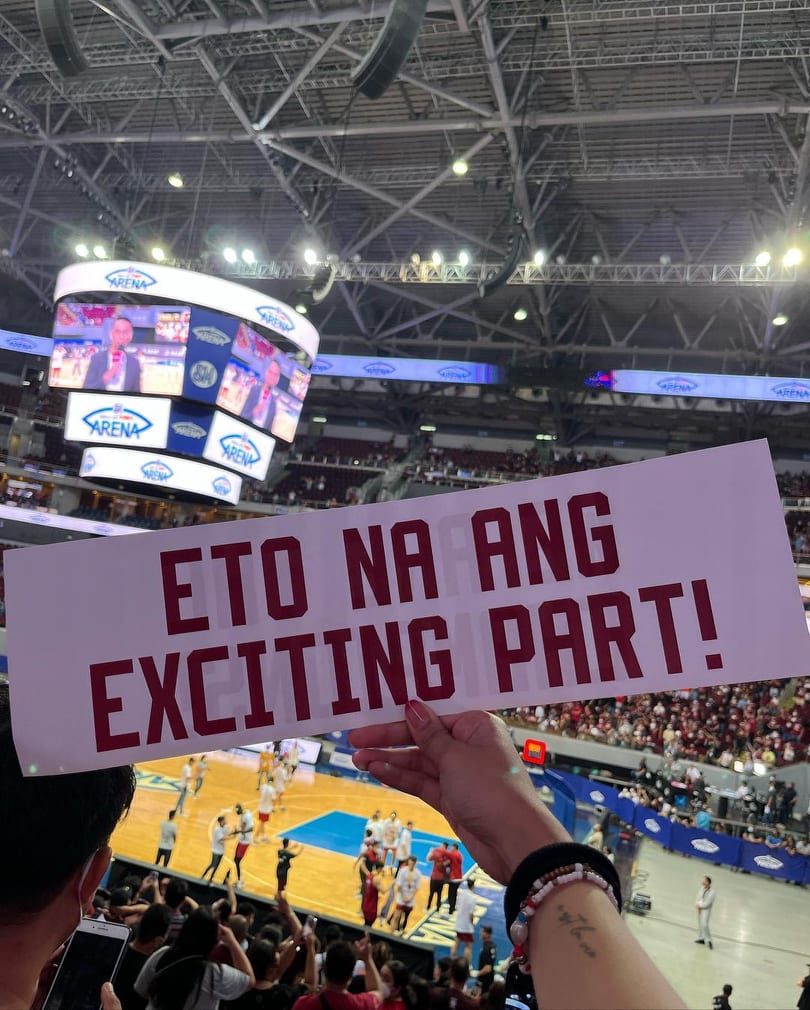 In a video, Andrea shares her reaction as UP wins the game.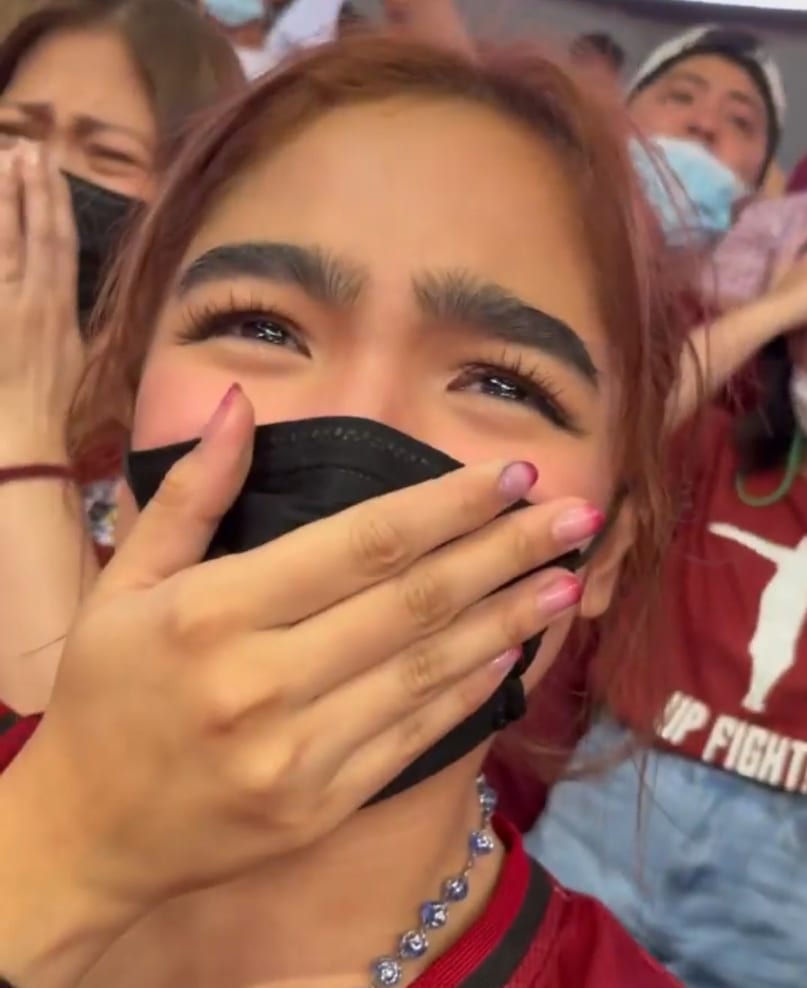 Andrea does a finger heart as the UP Fighting Maroons take their photo as the season's basketball champs.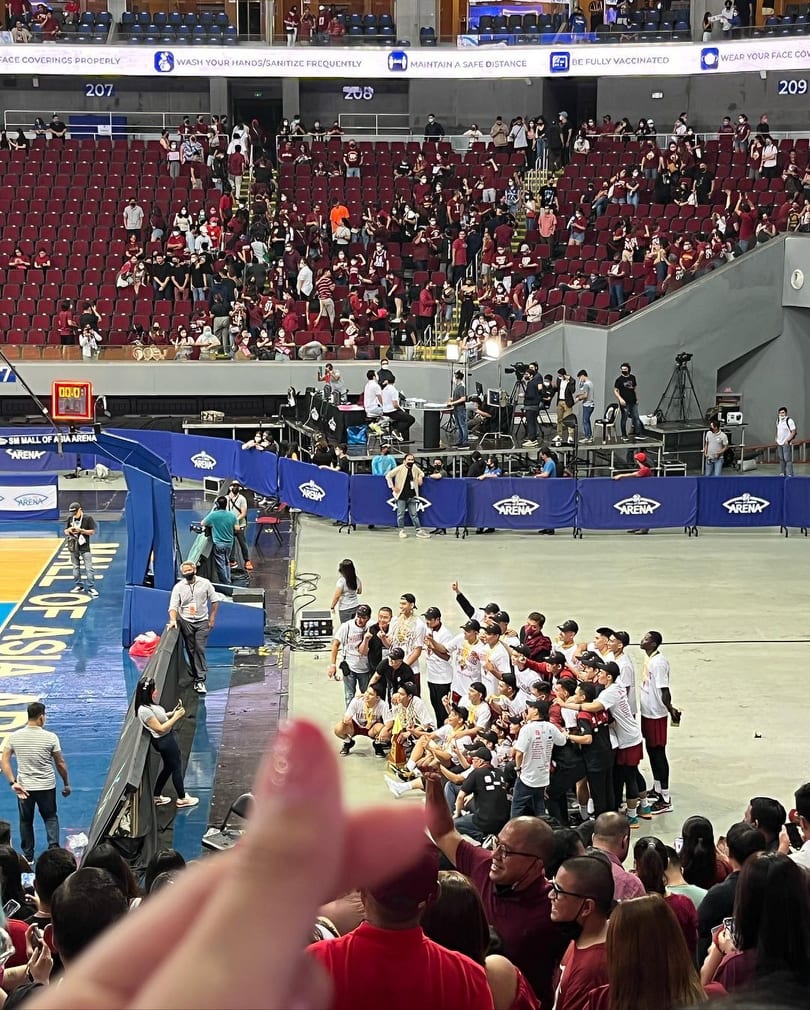 Continue reading below ↓
Recommended Videos
Of course, Andrea's post wouldn't be complete without a photo with Ricci. The two posed together with Ricci throwing on the net from the basketball hoop.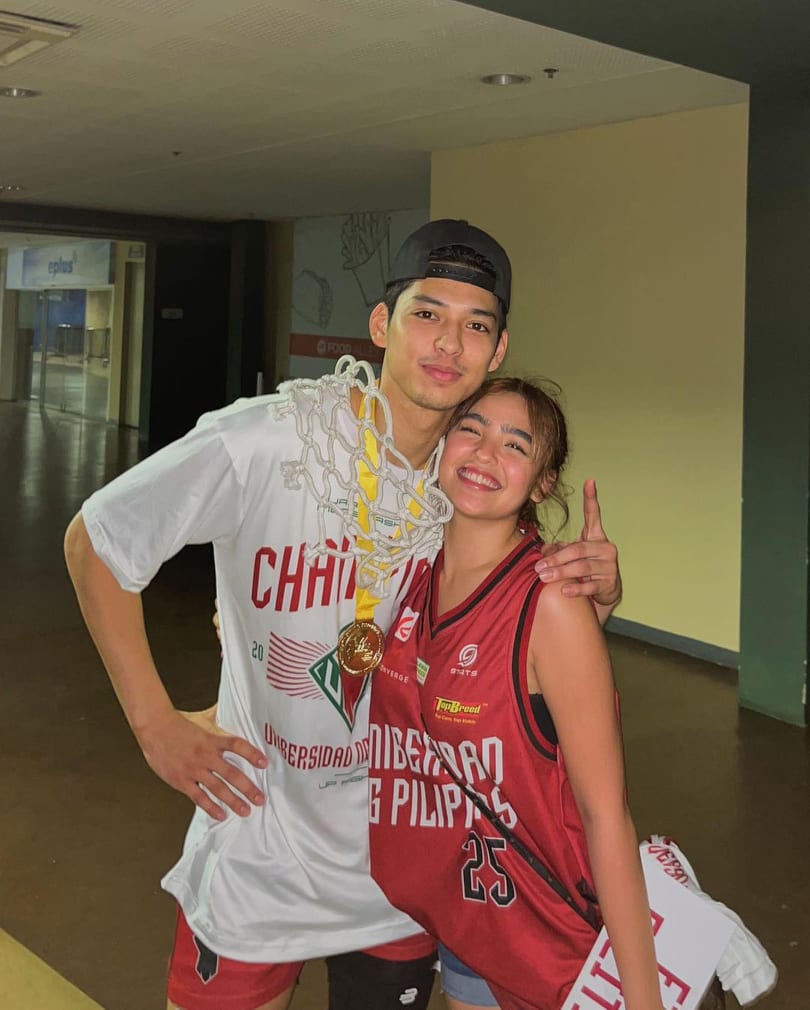 Ricci reacted, saying, "Teka lang kinikilig ako."
Andrea and Ricci first revealed they were dating during one of UP's games in April when Ricci publicly asked Andrea to be his girlfriend. The news drew mixed reactions from fans, following rumors in January 2022 that Andrea and Francine were allegedly *feuding* over Andrea's onscreen partner, Seth Fedelin. Andrea reportedly confronted Francine Diaz after a photo surfaced of Francine and Seth together with Francine's family. Seth's manager later on denied speculations that Seth was courting Francine.
In an IG Live, Andrea broke her silence, saying she and Seth had broken up in October 2021 and that the confrontation was not true. Meanwhile, Francine's family refuted Andrea's statement denying the incident, while Seth defended Andrea from bashers, expressing his support for Andrea and Ricci's relationship.
MORE ON ANDREA BRILLANTES AND RICCI RIVERO:
You Guys, The Director Says Andrea Brillantes' Viral 'Sinabawang Hotdog' Blunder Is Actually *Intentional*
Andrea Brillantes Explains Why She Looked *Annoyed* In A Selfie With Delivery Guy In Viral TikTok Video
Francine Diaz's Family Refutes Andrea Brillantes' Statement Denying The *Dressing Room* Confrontation