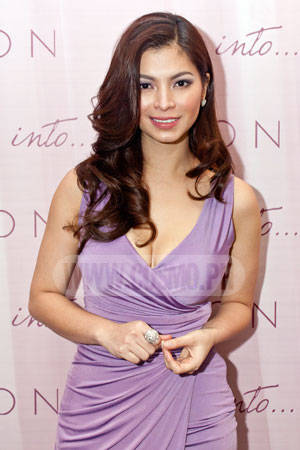 Our sense of smell is connected to the brain and gives us a strong recall for memories, including people. This is why actress Angel Locsin believes that no matter how beautiful a woman may be, her overall aura isn't complete if she doesn't have a good scent to clue people in on who she is, and for them to remember her by. Scent speaks, so to speak.

Aside from smelling good, Angel admits that it can be a challenge to stay fresh in her line of work, especially on days that stretch on for more than 24 hours. Clocking in on good sleep the night before is a huge help, aside from making sure to take her vitamins and using only the products that truly work for her.

When it comes to her signature scent, Angel prefers something that is direct to the point. "Hindi ako maarteng tao. Ayoko ng complicated. Kung floral ka, floral ka. Kung citrusy ka, citrusy ka. Ayoko ng ginugulo ako," she says. She picks scents that are simple yet succinct, making it that much easier for her personality to stand out.

What scent does she find sexy in a man? "Sporty and fresh. Parang kakalabas lang sa shower. Nothing too strong."

On herself, Angel feels sexiest in Avon's newest fragrance, Slip Into, which she likens to slipping into an elegant pair of heels. She describes the oriental fruity scent as "nakakalambot", and especially uses Slip Into when she has to amp up her onscreen sizzle. A little spritzing and she instantly feels more connected with her womanhood—more sophisticated, more elegant, and more sensual.
Continue reading below ↓
Recommended Videos