You guys, Angelica Panganiban is engaged!
The actress recently shared the happy news in a vlog on her YouTube channel with her non-showbiz partner Gregg Homan, The Homans.
In the upload entitled, "So, This Happened...The Proposal," Gregg opens the video addressing their then baby in Angelica's tummy, "Baby Bean." At the time, he and Angelica were enjoying a vacation on an island.
"Hi Baby Bean, it's your dad here," Gregg said. "You're still in Mommy's belly; you're about four months old now. I'm making this video for you since I want to let you know that Daddy's very nervous 'cause he's gonna ask your Mommy to marry him today."
In the next clip, we see Angelica standing, posing for a camera about to start filming before Gregg approaches her and pops the question. Here's the cute and funny way it went down:
Gregg: "Love ko. Maraming paraan para sumaya sa buhay na 'to, pero ikaw lang yung kailangan ko. Angelica David Panganiban, will you marry me?
ADVERTISMENT - CONTINUE READING BELOW ↓
Angelica: "No…"
Gregg: "Will you marry me?"
Angelica: "Yes… I don't know. Yes, I love you."
Gregg: "You don't know?"
Angelica: "Bakit mo ginawa nang inaantok ako? I love you."
Gregg: "Sorry, wala nang time, e."
Angelica: "I'm sorry. I love you forever nang paulit-ulit.
Gregg: "It's a 'Yes,' right? It sounded like, 'I don't know.'
Angelica: "Yes!"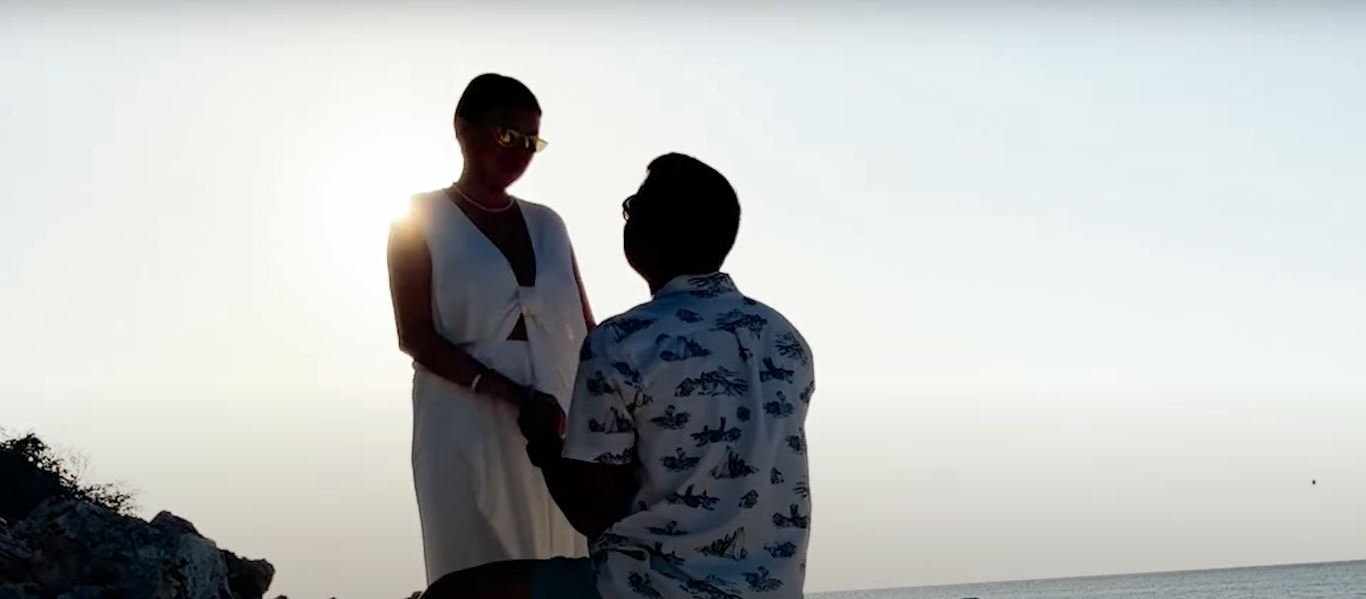 Later on in the vlog, Angelica asks, "Five minutes ka lang nag-propose?"
Gregg: "Yung length ng video, oo."
Angelica: "Five minutes mo lang ako napa-'Yes'? I'm so easy to get." LOL.
Gregg: "Five minutes felt like a lifetime na hindi ka sure. 'I don't know.'"
Angelica: "Tatatak na ba 'yon sa 'yo forever?"
Congrats, Angelica and Gregg!
MORE ON ANGELICA PANGANIBAN AND GREGG HOMAN:
Angelica Panganiban Posts A Selfie With Baby Amila Sabine
Angelica Panganiban Is All Of Us Getting *Kilig* Receiving Flowers
We Finally Know How Angelica Panganiban + Gregg Homan's *Kilig* Love Story StartedWe Finally Know How Angelica Panganiban + Gregg Homan's *Kilig* Love Story Started