On March 12, 2021, the DLSU Freedom Wall Facebook page posted a rant from an anonymous student. The message targeted an influencer for allegedly being a bad groupmate. It reads: "Ang perfect ng soap commercial niya sana sa group works din grabe kami talaga nag buhat sa'yo. Uso mag LOA if deins kaya mag commit. Influencer please be an influencer talaga ah. 120 na zombie na promise."
ADVERTISMENT - CONTINUE READING BELOW ↓
The student in question is apparently Angelina Cruz. Today, she responded in the post's comments section and through her IG stories. She commented, "…For the last time, I'll straighten things up directly on here. There are obvious hints towards me alongside false accusations. Firstly, I KNOW I do my parts and I have groupmates, past and present, who can vouch [for me]. Secondly, OP if you did have a problem with my so-called lack of work why not directly message me?"

She wrote something similar on her IG stories and added "I really don't see the point of targeting me just because you're hidden behind anonymity."
Showing that she wants to do better in group projects, Angelina ended the post with, "Next time, you're free to just message me if you think my work was lacking."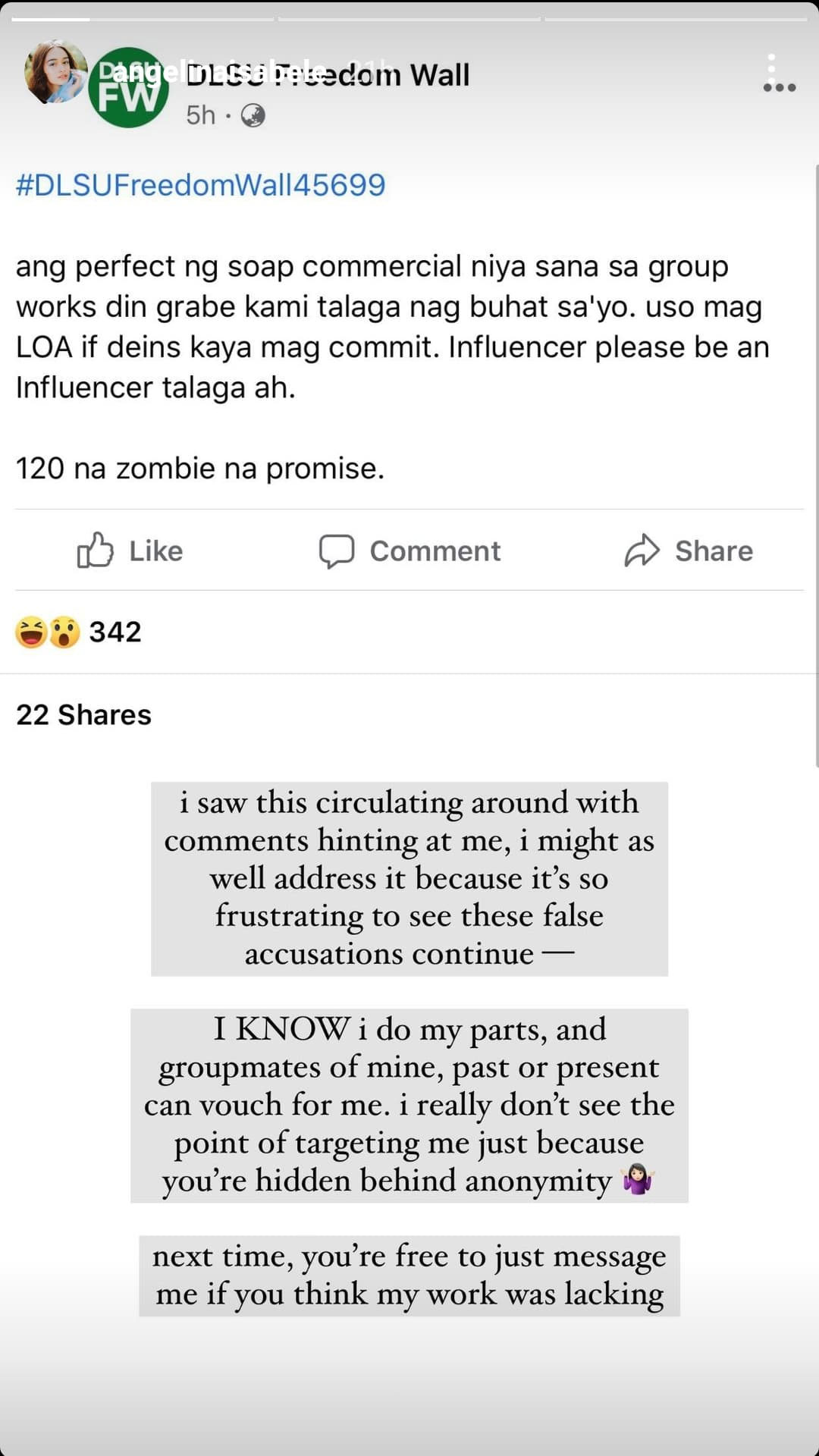 ADVERTISMENT - CONTINUE READING BELOW ↓
On her next IG story, she posted a photo of herself at a shoot for her Silka soap endorsement. She captioned it, "Anyway, to the person who anonymously submitted that and to the people riding on it…use Silka Papaya Soap to clean your attitudes."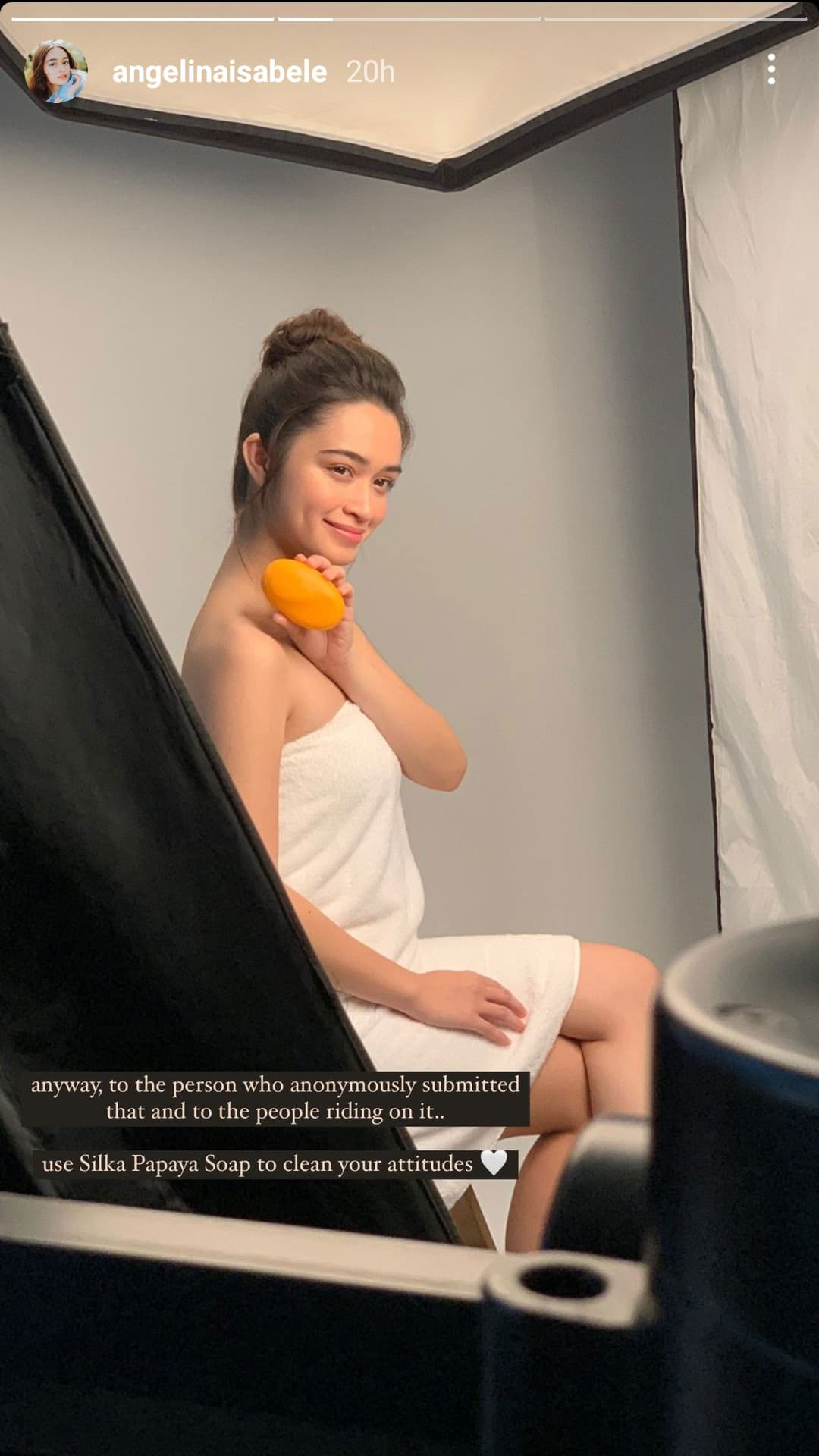 Some DLSU students defended Angelina in the comments. A user named Enrico Pedro addressed the original poster, "Hahahah if u wanted clout u could've just said so cause as far as I know Angelina's a great groupmate."
ADVERTISMENT - CONTINUE READING BELOW ↓
Another student named Russ Bautista commented "Our group could vouch" and tagged his friends.
Angelina's mom, Sunshine Cruz, also had her say on the issue. She wrote on Instagram, "I know how hard-working my daughter is when it comes to school. She won't be a dean's lister for nothing."
Angelina graduated from high school just last year. She is studying marketing management at De La Salle University. Last month, she revealed that, like many other Filipino students, she struggled with adjusting to online classes when she started university at the height of the COVID-19 pandemic.