As you know, Anne Curtis is one who is never too shy to face the camera for her IG-worthy shots.
But this time, the actress, who is currently in Napa, California, got shy to pose for husband Erwan Heussaff—all because of a burger she ate.
In her funny Instagram post on April 20, Anne's caption read, "Erwan: Go. Face me. Me: No. Erwan: Why? Anne: May burger pa sa tummy ko."
Anne's photo has sparked comments from her followers, with one comment saying that Anne is getting fat. The usual reaction to a negative comment such as this would have an angry tone to it, but Anne defended her food choices and said, "I [know]! Food is life e."
Continue reading below ↓
Recommended Videos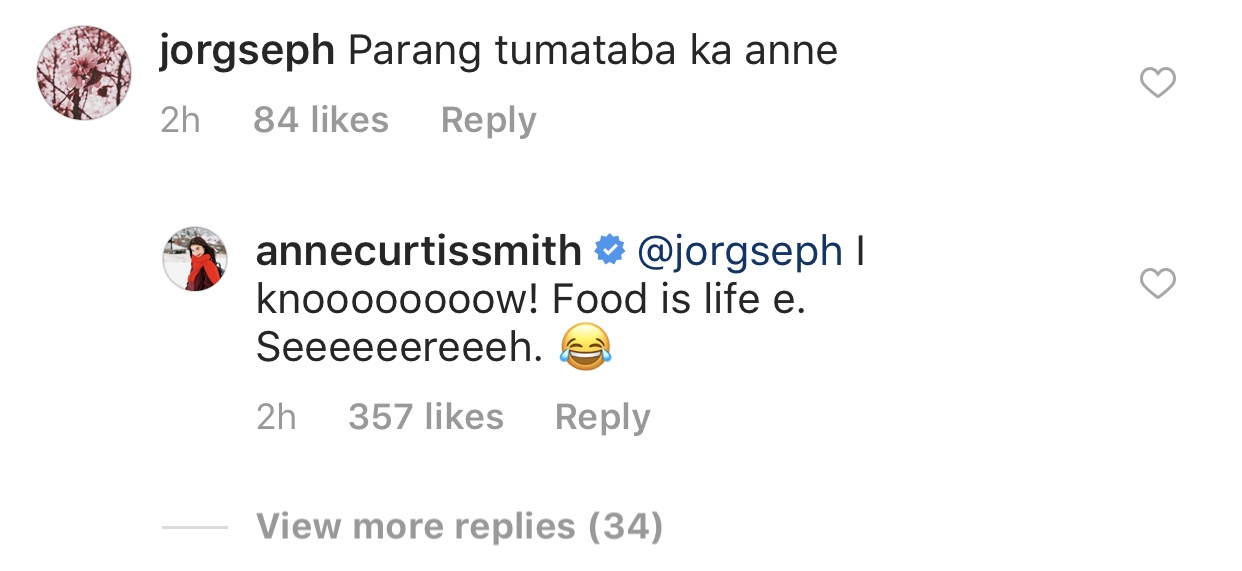 Another follower asked Anne, "Kapag kumain po ba ako ng burger magiging ganyan din katawan ko? Matry nga." Anne replied, "Trust me! Hindi ako maka frontal! Kita talaga ang burger!"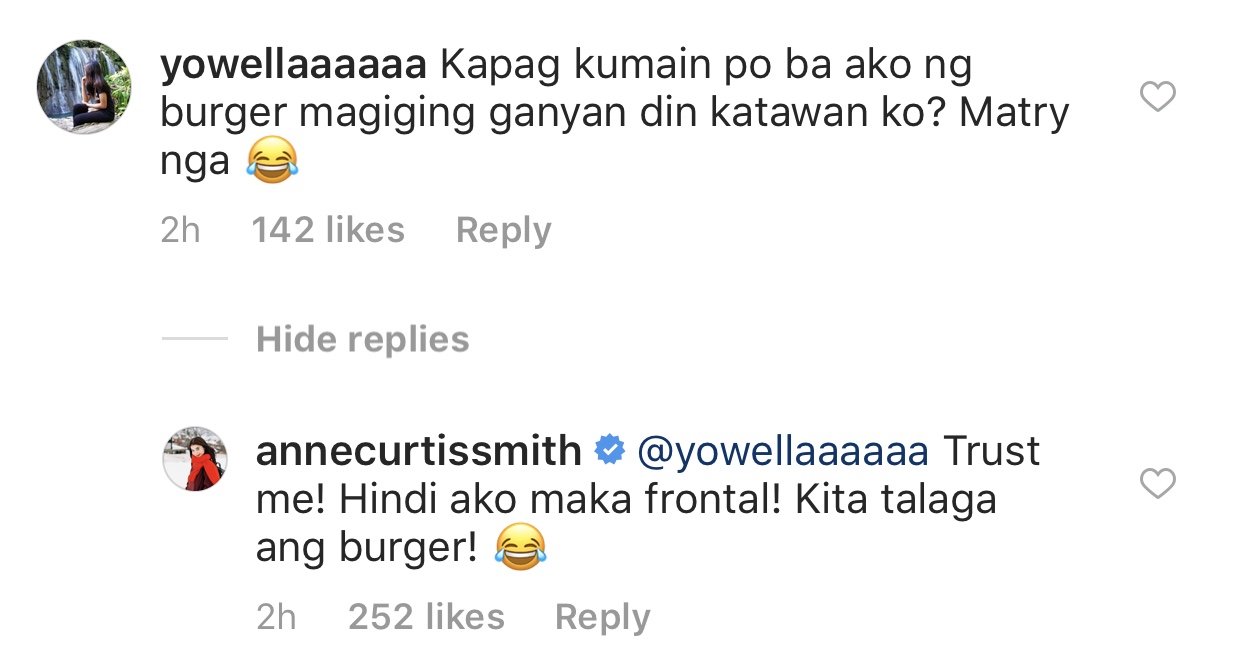 Anne promised to get back in shape when her personal trainer, Arnold Aninion commented that they "have work to do."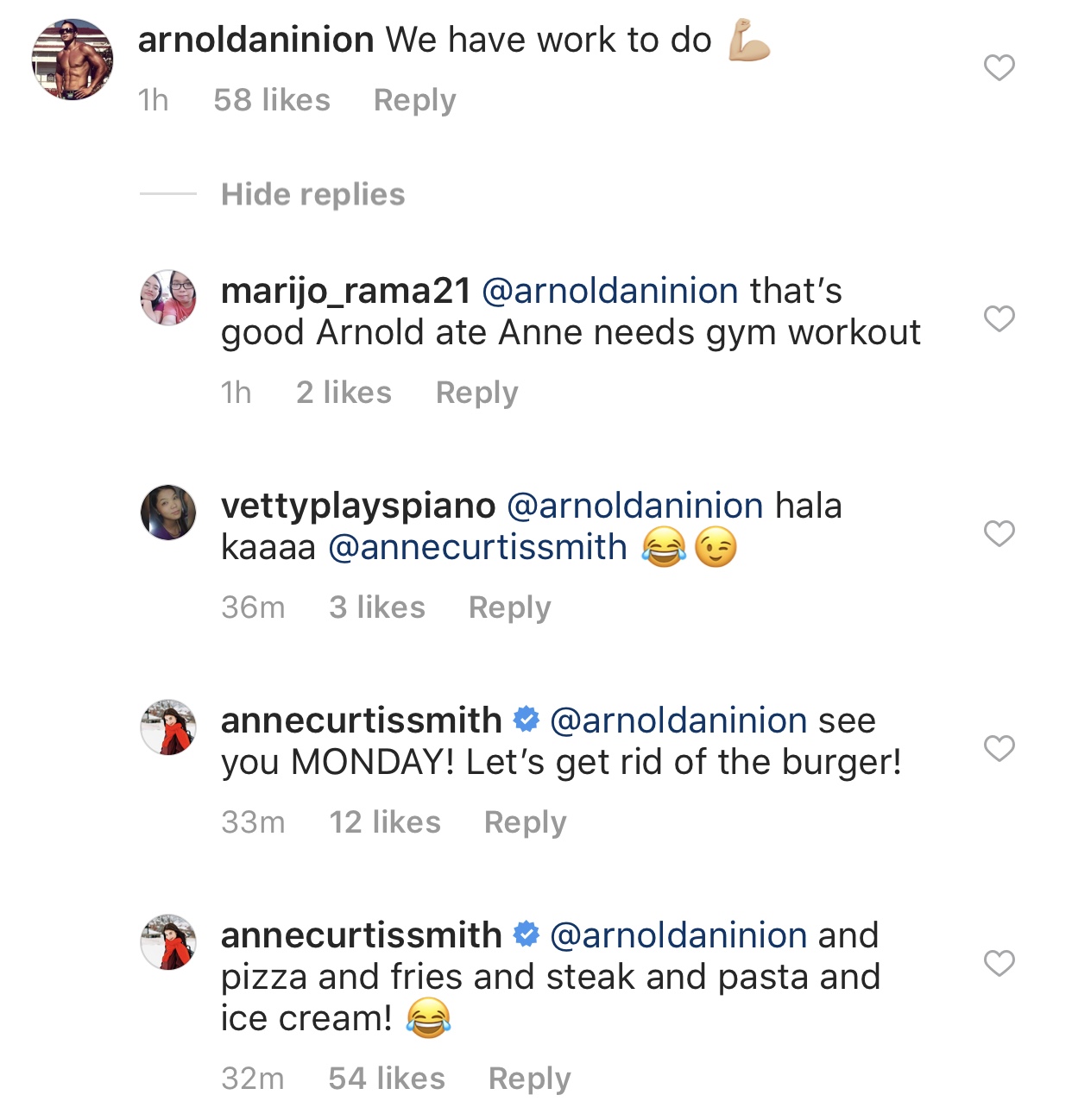 It's good to see that celebs like Anne are not depriving themselves of cheat-day-worthy food, especially when they're on holiday break. But as always, there should be a perfect balance of working out when indulging in sinful food such as burgers.
Follow Monina on Instagram.